For many families, passing on a business is an important rite of passage. For the Arik family, the passing on of a father's knowledge was enough for two brothers to found their own company and find new success all on their own. "Our father taught us that if you want things in life, you have to work hard to obtain them; nothing is free," Gabe Arik shares.
Gabe and his brother, Danny, are the co-founders of Happy Jewelers in Fullerton, California. Since 2000, Happy Jewelers has been trailblazers in the jewelry industry due to their impressive and stellar designs.
Turning Happy Jewelers into a family business wasn't always the plan for the Arik family, When Gabe turned 18, he left home to attend California State University-Fullerton. Quickly into his first semester, he realized that this was not the path for him, so he returned home, enlisted his brother's help, and they began paving a way into the jewelry industry.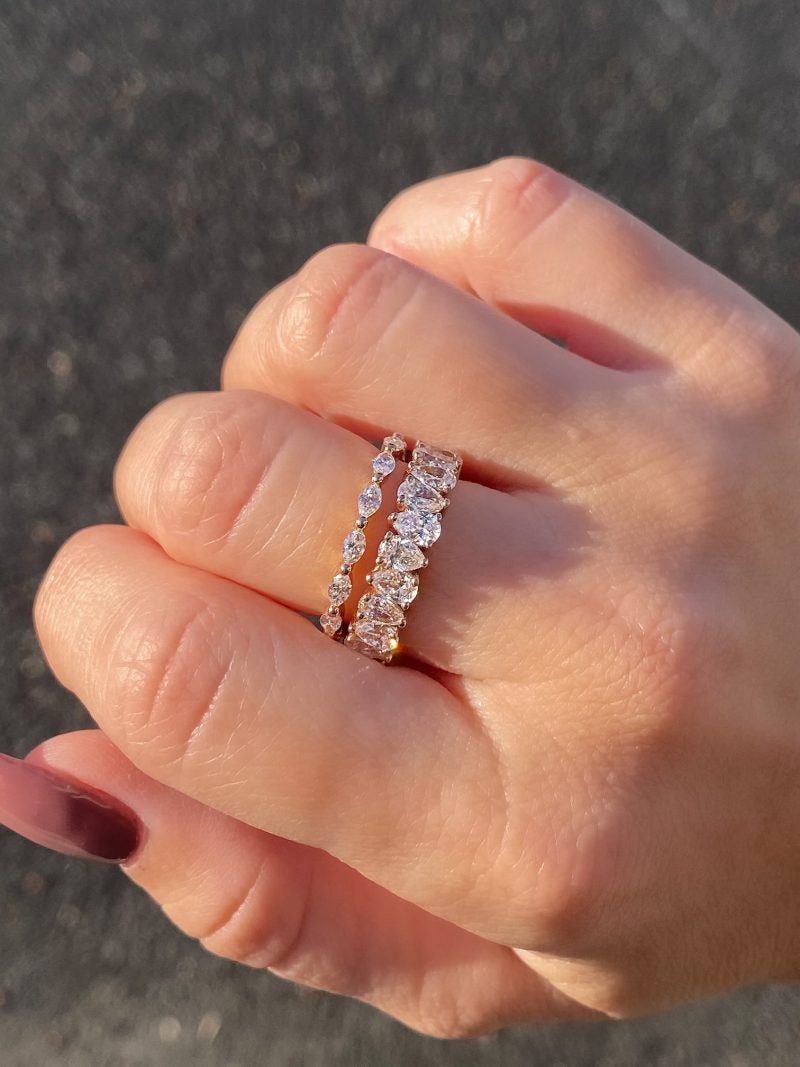 Starting small, and with little reputation in the industry, the brothers needed to work infinitely harder than their competitors to even find minimal success. In order to make a name for themselves, Happy Jewelers needed to prove themselves as a viable jeweler. "We set to maintain the highest standards in the industry in business ethics, professionalism, knowledge, and customer satisfaction," Gabe explains.
Building a business upon superb customer service was of the utmost importance to the Arik brothers. Total customer satisfaction in every aspect of the process still remains a staple in the Happy Jewelers store. With their own manufacturing facility, the Arik brothers are able to keep an eye on their customers' pieces throughout every step of the process.
Beyond just fulfilling orders in an efficient and timely manner, Happy Jewelers also focuses on providing cutting-edge designs with sentimental value for every occasion. "Life is a journey, and jewelry helps to commemorate those special moments in someone's life," Gabe shares jubilantly. "I love helping people create a symbolic memory."
Moving forward with Happy Jewelers, the brothers aim to continue the family tradition and with their children getting older, they are beginning to introduce them to the world of jewelry. Family is everything at Happy Jewelers, and that sentiment carries over into the way they interact with each and every customer who comes to them looking for their next life-changing piece of jewelry.
To learn more about Happy Jewelers and the Arik family, visit the company website and Instagram page.