Technology has permeated and improved nearly every aspect of our lives. From when you have your coffee in the morning to when you go to bed, there is technology involved in everything you do. One industry that has also felt the impact of technology is online gambling. The online casino market has been quick to jump on top technological trends and catapult itself into multi-billion-value status. But does technology actually improve online casinos? If so, how? Let's find out.
A Growing Online Casino Market
One of the most unmistakable impacts of technology on online casinos is the growth of the online gambling market. Valued at $57 billion in 2021, it is expected to be worth $153 billion by 2030. Much of this stellar growth is thanks to technological trends like mobile gaming, which has made gambling more accessible than ever. This improved access to online casino games and strategy guides like Texas Hold'em hand rankings has widened the gambling market from avid gamblers to casual and novel players from across the globe.
Marketing innovations in the field like promotions and bonuses, demo versions, and free games, also encourage player loyalty, increasing the number of people signing up to online casino sites. Simply put, technology, and its resulting accessibility, has brought gambling to people who would traditionally never have walked into a Las Vegas casino, growing the market immensely.

Mobile Gaming: Increased Access
Mobile gaming has been so fundamental to the growth and popularity of the online casino market that it deserves a second mention. Riding on the back of smartphone technology and increased internet access, this technological advancement made it possible for gamers to access their favorite casino games across different mobile devices. This includes TVs, laptops, desktops, android phones, iPhones, tablets, and more. With mobile devices accounting for over 50 percent of the world wide web traffic, it only makes sense that mobile gaming has become a major earner for online casinos.
Virtual Reality (VR) Technology: Increased Immersion
VR technology produces realistic computer-generated simulations that users can interact with through special equipment like gloves and headsets with sensors. The simulations are designed to mimic realistic environments, sounds, images, and characters, to make gaming more immersive.
In recent years, the online casino industry has incorporated VR technology into its operations, using it to provide players with virtual access to casino games. Live dealer games are a key application of this. They allow players to interact with real-life dealers and players online. Beyond this, online casino game developers are also adding aspects of VR technology to classic games like slots and poker.
VR technology meets an urgent need for the authentic casino experience most online gamblers crave. It has helped make online gambling more immersive, further improving the online casino experience.
Artificial Intelligence: Improved User Experience
AI in the online casino space is used to collect user data based on player behavior. Casinos then use this information to customize their offerings – game, promotions, bonuses, marketing media – to a player's personal tastes. Naturally, this personalized experience helps cement a good provider-consumer relationship that has significantly increased customer retention and loyalty on many casino sites. Another way AI is improving online casinos is through faster, more reliable customer support. Whether through email or chatbots, this technology provides much-needed assistance to gamers when they need it. Casinos even use AI to track and flag abnormal user behavior, improving security.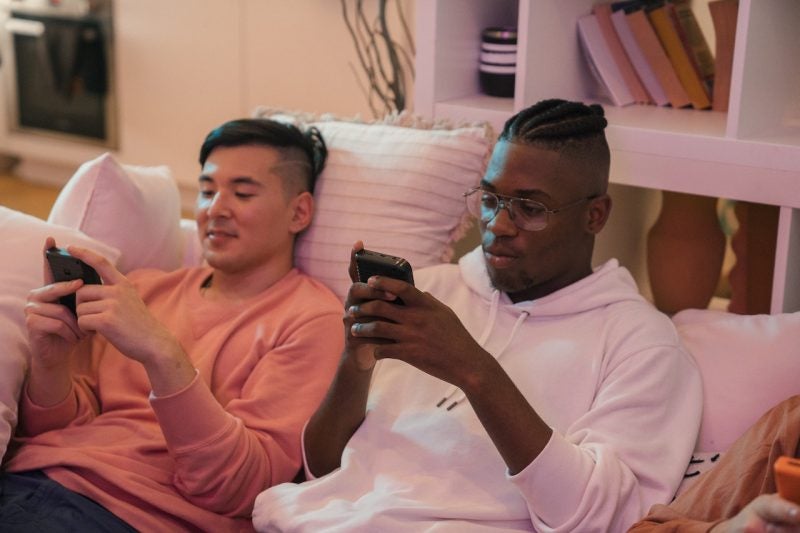 Blockchain Technology: Faster, More Secure Transactions
One of the latest tech entrants to the online casino world is blockchain technology, precisely cryptocurrency. Casinos are increasingly making digital currencies like Bitcoin and Ethereum a viable transaction option for online gamers. Thanks to the fact that cryptocurrency offers a safer, faster, and anonymous way to bet and cash out on casinos, it is drawing even more people to online gambling.
Conclusion
Does technology improve online casinos? Without a doubt. The past few years have taught us that the industry is not shy about jumping on the tech train. Experts believe that, if it continues to adopt technological innovations, there is no telling how much more the online gambling industry will grow.