Just in case you don't know, online gambling is a very serious business. You can make lots of money by simply depositing a little cash and playing fun games at an online

swiss casino

. However, this is just one of the several reasons why lots of gamblers are switching to online gambling.
The rapid rise of the online casino industry has been fueled by several innovative companies. These companies have also been able to make fortunes off their investment in the industry. Today, we will be looking at the richest online casinos in the world.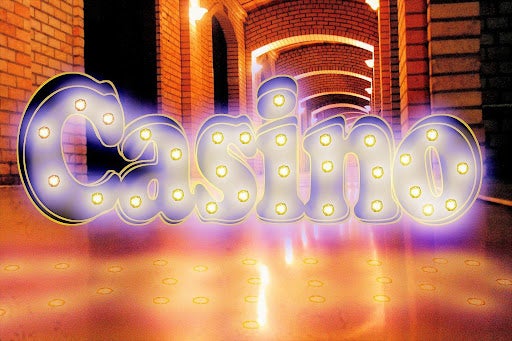 10. 888 Holdings PLC. (Revenue: $849.7 million in 2020)
We are starting our list of the richest online casinos in the world 888 Holdings, a company that made a massive $849.7 million in 2020. It was established in the United States in 1997 by two sets of Israeli brothers.
However, the company was initially named Virtual Holdings and it remained so until 2002 when it converted to a gambling platform. The company's headquarters was also moved away from the US in 2006 due to unfavorable laws. 
Today, 888 Holdings is based in Gibraltar and operates with a gambling license from the country. Also, we believe that 888 Holdings would have a higher position on the list if its relocation hadn't cost it $120 million. The brands that are currently under the company include 888casino, 888sport, 888poker, etc.
9. Kindred Group (Revenue: £751.4 million in 2017)
Kindred Group isn't one of the most well-known names in the online gambling industry. However, anyone that knows anything about online gambling should be familiar with its subsidiaries such as Unibet, 32Red, Stan James, and more.
The organization was founded by Ander Storm in 1997 and is currently based in Malta. It also has several other locations in countries across Europe.
With a workforce of over 2000 employees, it is one of the largest online gambling companies in the world today. Players on the platform get access to great products that include online casino games and sports betting.
8. Bet Fred (Revenue: £810 million in 2019)
Launched in 1967, Bet Fred is one of the oldest gambling companies in the world. The company was established in Salford by the Done brothers with the windfall they got from predicting England's success in the 1966 World Cup.
Bet Fred's Growth has been on an upward trajectory ever since. It has also never changed ownership or gone through mergers. This is good proof of how well it has been run.
The company's online gambling website is located in Gibraltar and it offers several gambling products like an online casino, horse racing, tote pools, bingo, lotto, and many more.
7. IGT (Revenue: $$4.69 billion) 
Established in 1975, International Game Technology is one of the oldest companies in the gaming industry. It was founded by William Redd for the production of slots and other gaming devices.
IGT was purchased by Gtech in 2015. However, it kept its name and is presently headquartered in Las Vegas. It also has several branches around the world and more than 12,000 employees.
The company became one of the richest gambling platforms globally by providing slot games and other online gambling services. The Joker's Wild and Wheel of Fortune are just two of its most popular slots.
6. William Hill (£1.3 billion in 2020)
William Hill is a gambling company that has been in existence since 1934. However, gambling was still illegal in the UK during that period so the company had to switch ownership severally.
The bookmaker became a subsidiary of Caesars Entertainment in April 2021 but still has its headquarters in London. It also has about 12,000 employees. The services offered by William Hill include online gambling, bookmaking, and betting shops.
5. The Stars Group ($2 billion in 2018)
Though The Stars Group was only established in 2001, it has grown to become one of the biggest gambling companies by purchasing other companies in the industry.
The Stars Group announced an incredible revenue of $2 billion in 2018. It provides products such as poker, online casino, and sports betting to gamblers around the world.
4. Scientific Games (Revenue: $3.6 billion) 
Scientific Games is one of the world's foremost providers of gambling products. It was founded in 1973 by John Koza and Daniel Bower.
The company's headquarters is located in Las Vegas and it employs over 9,700 people. Scientific Games is so large that it supplies other online casinos with games. Some of its most popular products include slot machines, table games, instant lottery games, sports betting, and more.
3. Bet365 (£2.98 billion in 2019)
Bet365 is the third richest online gambling company in the world. It is a British company and is headquartered in Stoke-on-Trent.
It may have only been founded in 2000, but it has experienced massive growth thanks to technological advancements in the gambling industry. The company is present in over 200 countries around the world and made almost £3 billion in 2019.
2. Entain Plc (€3.5 billion in 2020)
Entain Plc was established in 2004 but it used to be known as GVC Holdings. Over the years, it has acquired a list of gambling brands that include Ladbrokes, Bwin, Coral, PartyPoker, and Sportingbet.
The gambling company is based in the Isle of Man and operates with licenses from over 18 countries. Also, the company has over 2800 workers and has different locations spread across Europe.
1. Flutter Stars Group (Revenue: £3.8 billion)
Flutters Stars Group has had several mergers over the years and this is the number one reason why it is number one on this list. When companies merge, they combine their experience, customer base, and revenue to create a bigger and more successful business.
The group of companies that came together for this merger consists of popular names such as Paddy Power, Sky Bet, Betfair, and more. All of them have benefited from it immensely.
Conclusion 
As we mentioned earlier, online gambling is a very serious business. The competition in the industry is stiff and this is why there are so many mergers. Several old dogs have been displaced. However, the companies listed in this article are the richest currently.