For several years now, gamblers have been streaming on Twitch and other platforms. Gambling streams provide a different type of entertainment that so far has attracted many people. Twitch, the largest streaming service, has hundreds of casino streamers with thousands of viewers. When slot streaming started, it was a way for players to showcase their gambling skills while others enjoyed the action.
Now, casino game streaming is a business venture for many gamblers. Famous casino streamers boast impressive revenues generated through various avenues. The opportunity to make money off casino gaming is, of course, an advantage that many players appreciate. However, it raises another issue – fake streaming.
The biggest criticism of casino game streaming is that some gamblers are not honest about their activities. If you are new to this sector of iGaming, then you might be surprised by the amount of money that some streamers throw around. The first thing to learn is that not every gambler on Twitch is genuine. However, distinguishing real broadcasts from fake ones is not always easy. Nevertheless, it helps to know what to watch out for, especially as a viewer.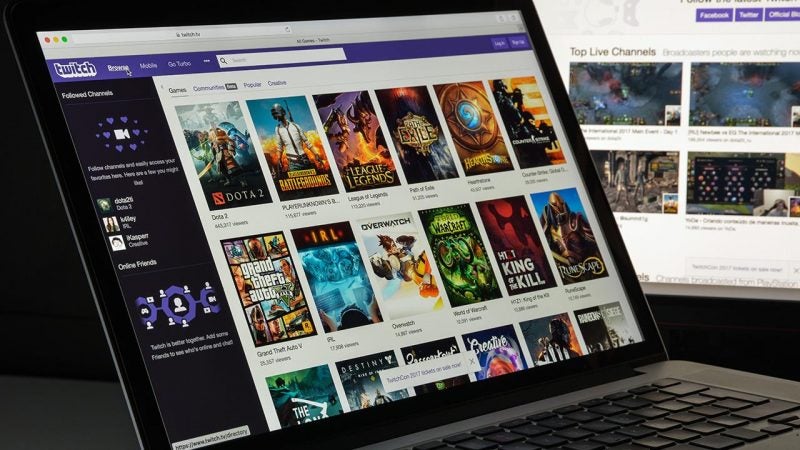 The Threat of Fake Streaming
Although difficult, curbing fraudulent streaming is critical to the industry's survival. Over the last few years, fake gambling streams have proven to be a real threat that could lead to the downfall of the sector. What dangers do fake streamers pose? The biggest one is that they encourage overspending and, consequently, irresponsible gaming. Some gamblers bet ridiculous amounts on slots and other games. You might come across streamers who wager between $50 and $100 per spin. When such a player games for hours a day, then the costs add up quite a bit. Gamblers without enough knowledge of how casino streaming works might be convinced that it is normal to spend thousands of dollars on games. Thus, vulnerable people can get lured into spending money that they don't have, hoping that they can land the same good fortunes as popular slot streamers.
Some online casinos have begun distancing themselves from streamers because they are afraid of ruined reputations. If an operator sponsors gambling broadcasts then a player is found to be cheating, the credibility of that casino could be damaged. Due to this, legitimate streamers have to work harder to convince audiences, game developers and operators that they are genuine. Before spending time on a streaming channel, you should know more about the account holder. For example, getting details about casino streamer Roshtein gives you an idea of who he is before you log into his channel. Knowing if a streamer uses bonus funds or has sponsorships helps you understand the gaming style better.
How Streamers Cheat
Players looking to start the streaming journey or simply enjoy gambling streams should be aware of how fake broadcasts happen. This section highlights some of the most popular tactics.
Using Viewing Bots
The popularity of a channel on Twitch or Instagram influences how many people it attracts. If you see an account with thousands of followers, of course, you would want to find out what's interesting about it. However, not every famous account is genuine. Some streamers use bots to increase their views. A channel might show that it receives a lot of views when, in reality, half of them are not from real users. The idea is to give some legitimacy to streams by showing that they generate good numbers.
Showing Fake Balances
Sometimes, audiences ask streamers to show their bankrolls to prove that they are wagering actual money. However, it is nearly impossible to tell real from fake balances. Streamers can have sponsorships from game manufacturers and online casinos, meaning they get money to spend on specific titles or websites. Hence, when a gambler shows the playing balance, it's not his money but sponsorship funds. Another trick fraudulent streamers use is simulating deposits then show them to viewers. Some streamers don't even game with real money. They get free play or bonuses. Thus, when they hit it big on jackpots, they don't collect actual winnings, which is grossly misleading. One aspect should be clear, though. Sponsorships are common in casino streaming. It's how a majority of gamblers make money off their broadcasts. A genuine streamer informs audiences in advance if he is not playing with his own money.
Playing on Questionable Sites
Another way you can tell if a streamer is legitimate or not is the choice of gaming websites. Operators of ill repute sometimes hire casino streamers to recommend them to potential players. The streamers present the gambling platforms as safe and reliable options. They win big, then proceed to withdraw large sums without any issues. Viewers who don't know any better can end up joining these online casinos, then find themselves in trouble. Some of these operators are poorly regulated, hence, risking customer funds and data. Others have dramatically low withdrawal limits that make it impossible to enjoy substantial winnings. Recently, crypto sites have become the go-to for slot streaming. Although a number of them are licensed and reputable, others only exist to prey on players. Therefore, when checking out gambling streams, consider the casino used.
Casino game streaming has its benefits. For one, it's an effective way for novices to get gaming tips and improve their skills. It also allows you to enjoy gambling from afar. Fake streaming is, however, threatening to destroy this part of iGaming. Therefore, it's crucial that stakeholders take measures to deal with the situation. Twitch has already started by banning gambling links on channels. It would also help if audiences learn how to identify fake streamers and avoid giving them attention.