We checked out the 2020 Canadian International Auto Show, and even though we truly enjoyed every moment and every booth from the experience, we understand that not everyone is as into cars as much as we are. We have complied our favourite booths and services from the show so whether you're pressed for time or just feeing Bougie and only want to go to the most buzz generating brands from this year, we've got you covered.
1. Grand Touring and the Bugatti chyron
You don't have to be into cars to enjoy art. This latest 2.5 million dollar work of art from Bugatti is a show stopper. On display here at CIAS in jet black with a rad singular rear tail light that stretches across the entire rear of the vehicle, is one of the must see attractions of the show. Make sure you snap a pic for your followers that won't be in attendance.
2. Ford and the Mustang Mach E:
This vehicle has soaked a ton of conversations on forums and media platforms. Yes the name says Mustang but this ain't the Mustang you're thinking of. This is an all new, first of its kind, Ford Mustang SUV… kinda.

It's a cross over that shares a lot of its sexy looks from its Mustang pony car sister. We think this car is going to be a hit not just because it's an EV which is the wave of the future, but also because, well, it's a good looking car. Featured in the CIAS in a gorgeous blue.
3. Hyundai and their 2020 Sonata:
With features like remote start parking, LED day time running lights that swoop upwards from the front headlight cluster to halfway up the hood. A seriously luxurious interior upgrade from its predecessor, this car is a must see. It is also showcased in Hyundai's vibrant 'flame red' paint option so you'll be sure not to miss it.
4. BMW — the most COMPLETE booth:
BMW really showed out this year. Starting from their entry level SUV/Crossover and all new for 2020 X1, all the way to the big daddy of them all the M8 Competition package Grand Coupè. The latter is featured in BMW individual twilight purple paint. And we couldn't stop drooling.
Be sure to check out the all electric i3, X3M and X6M monster power SUV's. You can have a glimpse into the future of the M car as well with the show case of the BMW Vision M NEXT.
But as if that wasn't enough, they also have a stunning cafe built right in. So stop by and grab a cup of joe, and stay a while… so you can drool over the line up. 😉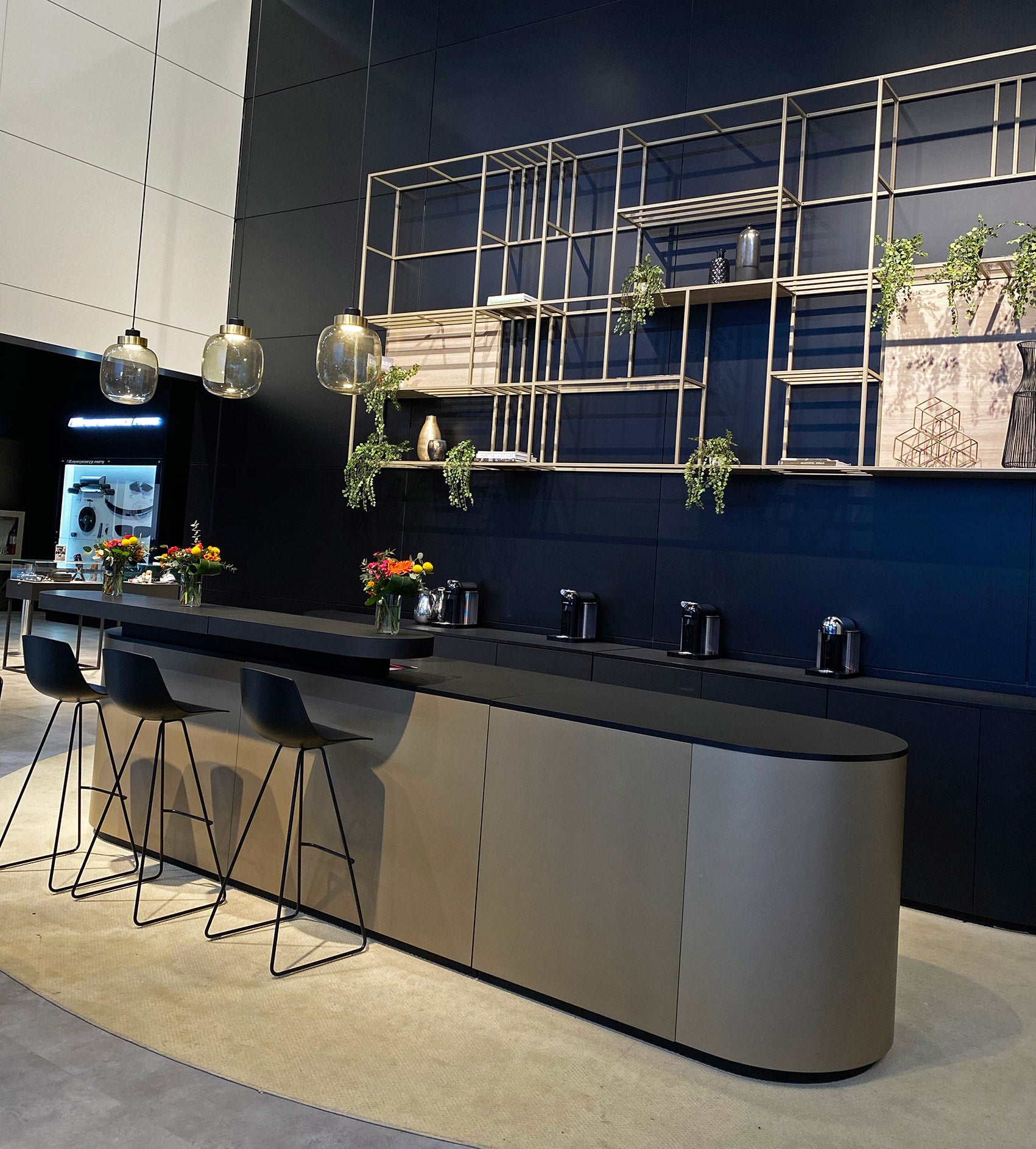 5. Genesis and their 2020 GV80:
Since Genesis took off on their own like Lexus did from Toyota. Like Infiniti did from Nissan and Acura from Honda all in the late 80's. They have really took their luxurious aspirations to a whole new level. Nothing exemplifies this more than the launch of the brands first crossover/SUV. A huge shiny front grill, gorgeous Austin Martin-esque twin blade rear tail lights, plush leather heated and ventilated seating surfaces. Soft close doors and many other features found in luxury cars and SUV's with a much higher selling price than of this GV80.
6. Porsche and their 2020 Taycan:
It's not exactly breaking news that the electric vehicle market is growing. Manufacturers are coming out with their iterations and as we move into the second decade of the new millennium, variety is growing as is the demand. If you are a true driving enthusiast however your choices are very limited. Until now.
Behold the Porsche Taycan. The EV that is not only promising to deliver the thrill of a spirited driving experience. But is also coming from a manufacturer that has a very long and respected racing pedigree. No one will ever speak a bad word regarding the driving dynamics of a Porsche 911. Will the Taycan also deliver? Visit the Porsche booth and see it for yourself. Showcased in pearl white and a striking deep blue.
7. Kijiji Auto's booth:
The EBay-owned classifieds service, Kijiji, launched their 'Kijiji Autos' vehicle sale platform in 2018 to make it easier to shop for used cars in Canada. If you've come across any of their activations before, you know they love to make a spalsh, and they sure did with this one too. Definitely worth stopping by while making your way from the North to the South building to check out the luxury lineups.
8. Onlia Insurance booth — and free rides from the MTCC:
The Onlia Cloud Car made its debut yesterday as part of their mission to keep road safety top of mind while at the 2020 AutoShow. This new digital safety brand wants to remind Canadians that the best safety feature in a car is you!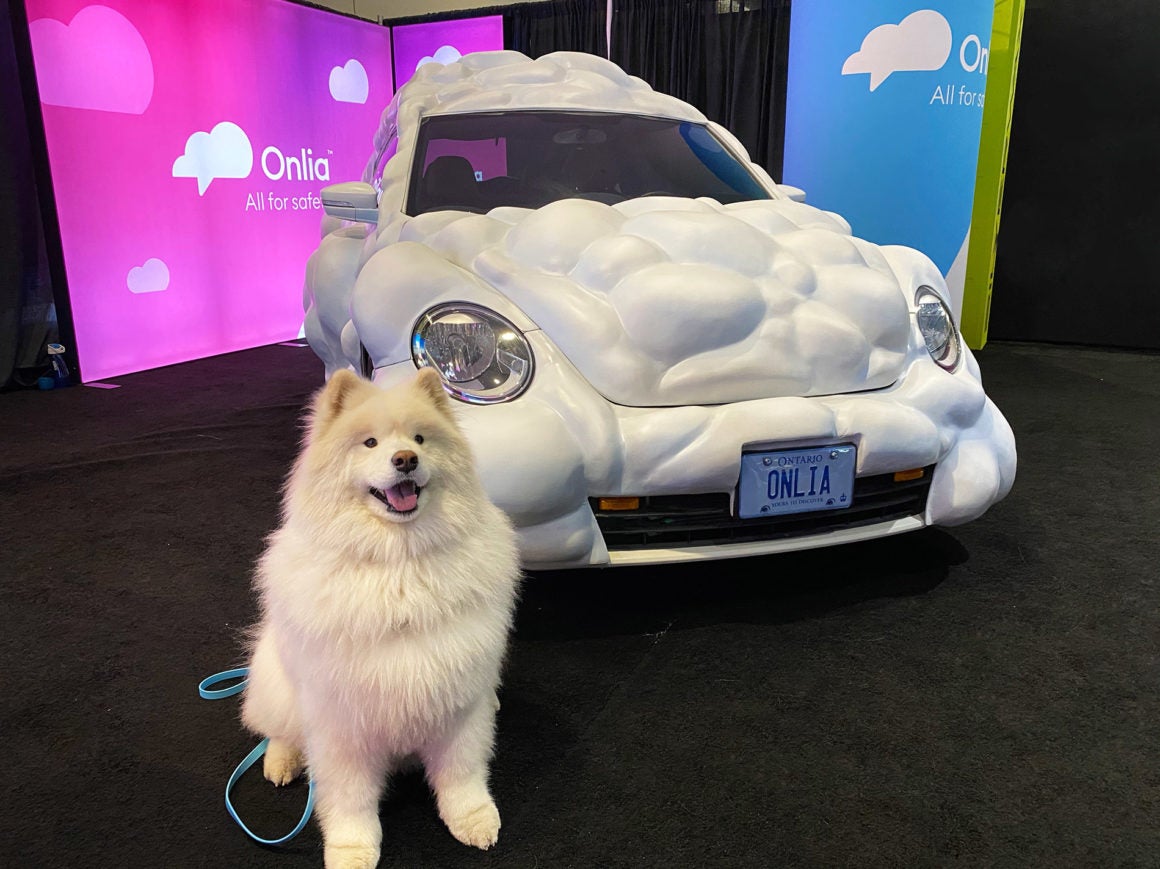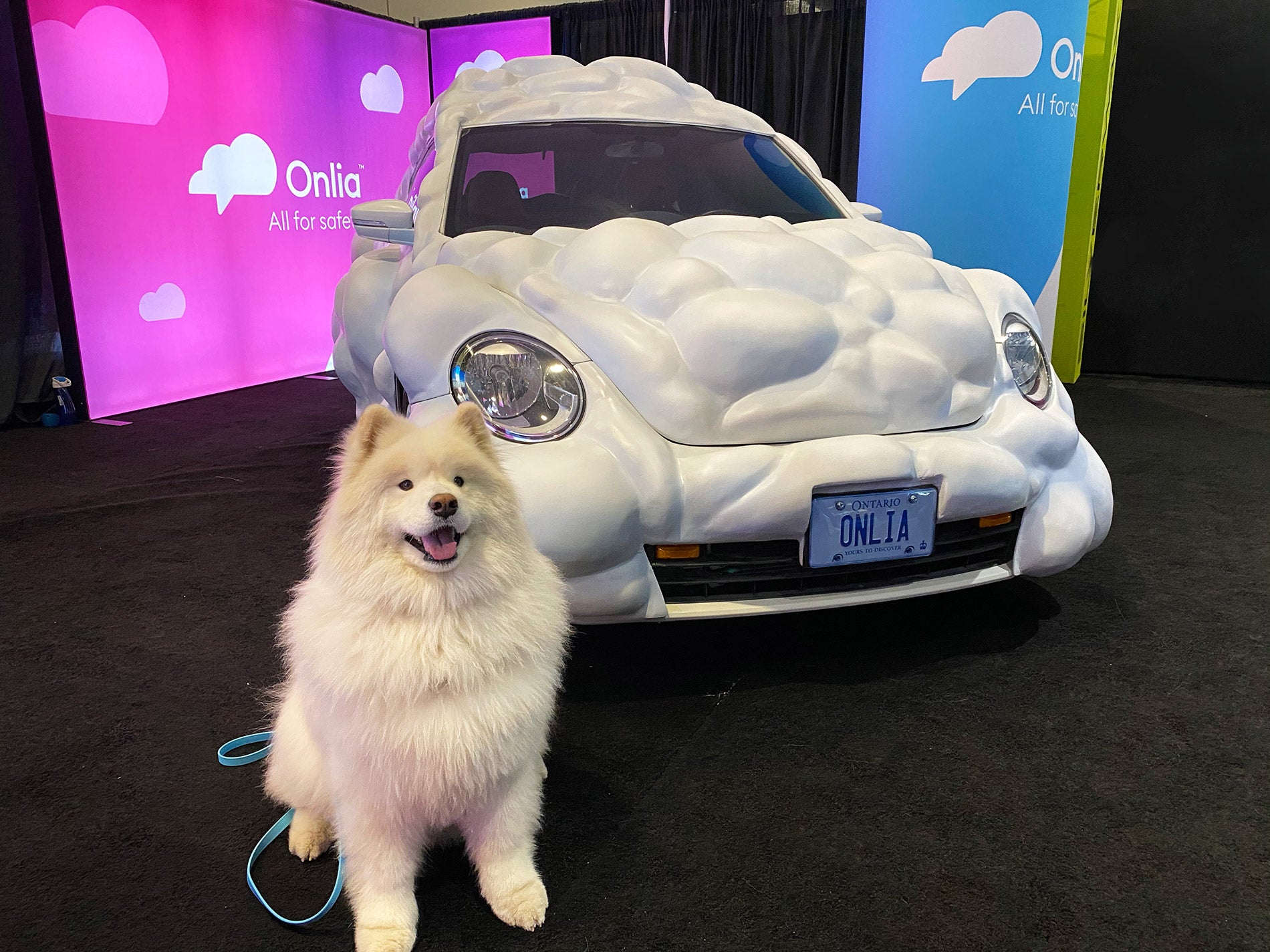 Embracing a prevention-first strategy, Onlia partnered with Young Drivers of Canada in the creation of "Play It Safe", a trivia game that tests Canadian's road safety knowledge and skills. It's a first for the category and participants are being rewarded for good results with instant cash prizes and gifts cards for use towards Young Drivers training programs.
The Onlia booth features Onlia's Cloud Car, Ryder The Samoyed – a friend of the brand and the "Play it Safe" trivia game.
PSA — freebie: Throughout opening weekend, Onlia also invites attendees to travel securely from the Metro Toronto Convention Centre to any destination within five-kilometres via marked taxi's, simply by showing the driver the Onlia Sense™ safe driving app installed on their mobile device.
If that isn't an amazing line up, we don't know what is. 😉