It's official, summer is heating up. Here at Swagger Magazine, we have reviewed the best products to keep this year's BBQ season fired up. From beer to the grill, sauces to the nightcap, we have all the mouthwatering treats your heart desires. For all your grillin' and chillin' needs look no farther than this year's BBQ Swag Roundup.
Luckily Quarantine can't put a damper on the outdoor fun. Group sizing may be smaller, but its more comfortable to be safe and social distance outside with family and friends. Make sure you have all the gear to make your backyard the meeting place for friends and family. If it's not your own house that's the life of the party, we've got great options to bring for BYOB, and party favours your hosts will appreciate. Without further adieu, let's start off with the grills.
Kenyon City Grill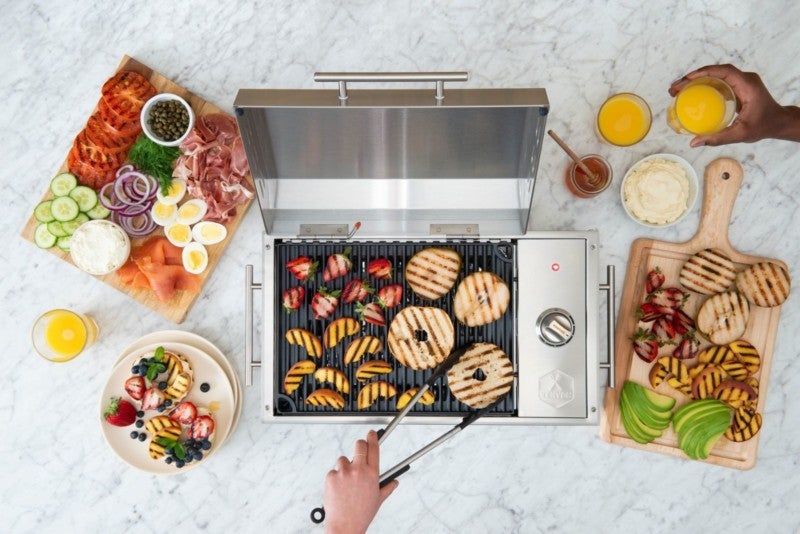 Swagger's pick for grilling this year is not your traditional Barbeque. We have found an incredible portable grill that competes with your outdoor BBQ but also works inside for rainy days and on your porch for apartment grillers. Heating to temperatures exceeding 550F in 10 minutes, the Kenyon City Grill is capable of the perfect sears and grills. The Kenyon City Grill has the aesthetics of a built-in grill and also gives you the convenience of portability. Taking the grill indoors is not an option for traditional coal or wood-burning Barbecues. The Kenyon City Grill is U.L. approved for both indoor and outdoor use. The patented design releases little to no smoke meaning your grill is safe to use anywhere in your home. This tabletop grill can be used on any surface without worrying about burns to your counters. The portable does not emit any residual heat. Even the thinnest of plastic BBQ tablecloths will be safe from the grill. The Kenyon City Grill is a manageable 27 lbs with dimensions listed as 21″ x 12″ x 8″. The grill size includes plenty of cooking space, which is ideal for entertaining or leftovers. This product boasts an impressive 1300-Watt element with a snake-shaped design that fits into the cooking grate, ensuring no hot or cold zones. Clean up is a breeze with your new Kenyon City Grill as the grate is non-stick and dishwasher safe. Consider switching from your traditional BBQ this year or having a handy back up for those rainy summer days. You won't regret having the options to keep everyone happy, especially the cook. Order your Kenyon City Grill from CookwithKenyon.com for this summer hottest grilling accessory.
Everdure 4K Charcoal Grill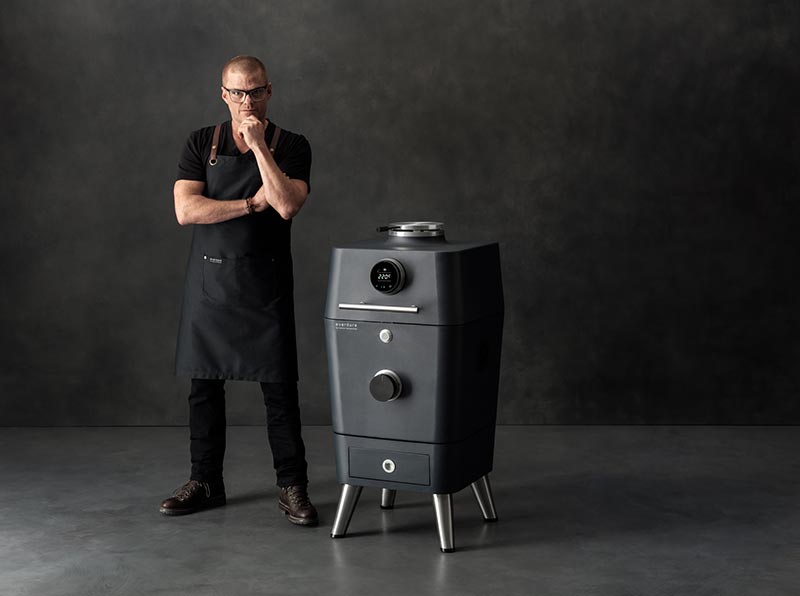 Inspired by Kamodo style cooking, this grill is the result of a collaboration between Everdure and 3 Michelin star chef Heston Blumenthal. Made from diecast aluminum and thick gauge metal, this sleek, standalone grill can cook whatever fits inside while looking good on the outside. A stylish upgrade from your typical Kamodo style 'egg' the Everdure 4K Charcoal Grill can do it all. From pizzas to vegetables, brisket to burgers, thousands of years of Eastern grilling technology is at your fingertips to create your midsummer masterpiece. The grill uses a fast flame charcoal ignition, allowing you to start your fire at the push of a button. Ambient and integrated probes control meat and air temperatures with an airflow control system. This high tec grill even has a Bluetooth app collecting all the temperature data on your phone. If you're looking for a smoker to impress, this is the grill for you. The Everdure 4K Charcoal grill is available for purchase from Everdure from $2,700.
Connox Balcony Grill
Reviews say this Barbeque is a dream come true. For people with apartments or limited space, this simple mountable grill is designed to hang on common flowerpot supports. The Balcony Grill is made from stainless steel, has a cooking area of 160 square inches and uses charcoal for heat. The grill has plenty of room to get your cooking done for a small number of people, which probably is fitting for your smaller space. The grill often mounts at the perfect height, so there is no more bending over your Barbeque. The sleek black paint job will look great wherever you place it. The Balcony Grill is available from Connox for $80 and could be the perfect accessory for your balcony or small deck this summer.
Kota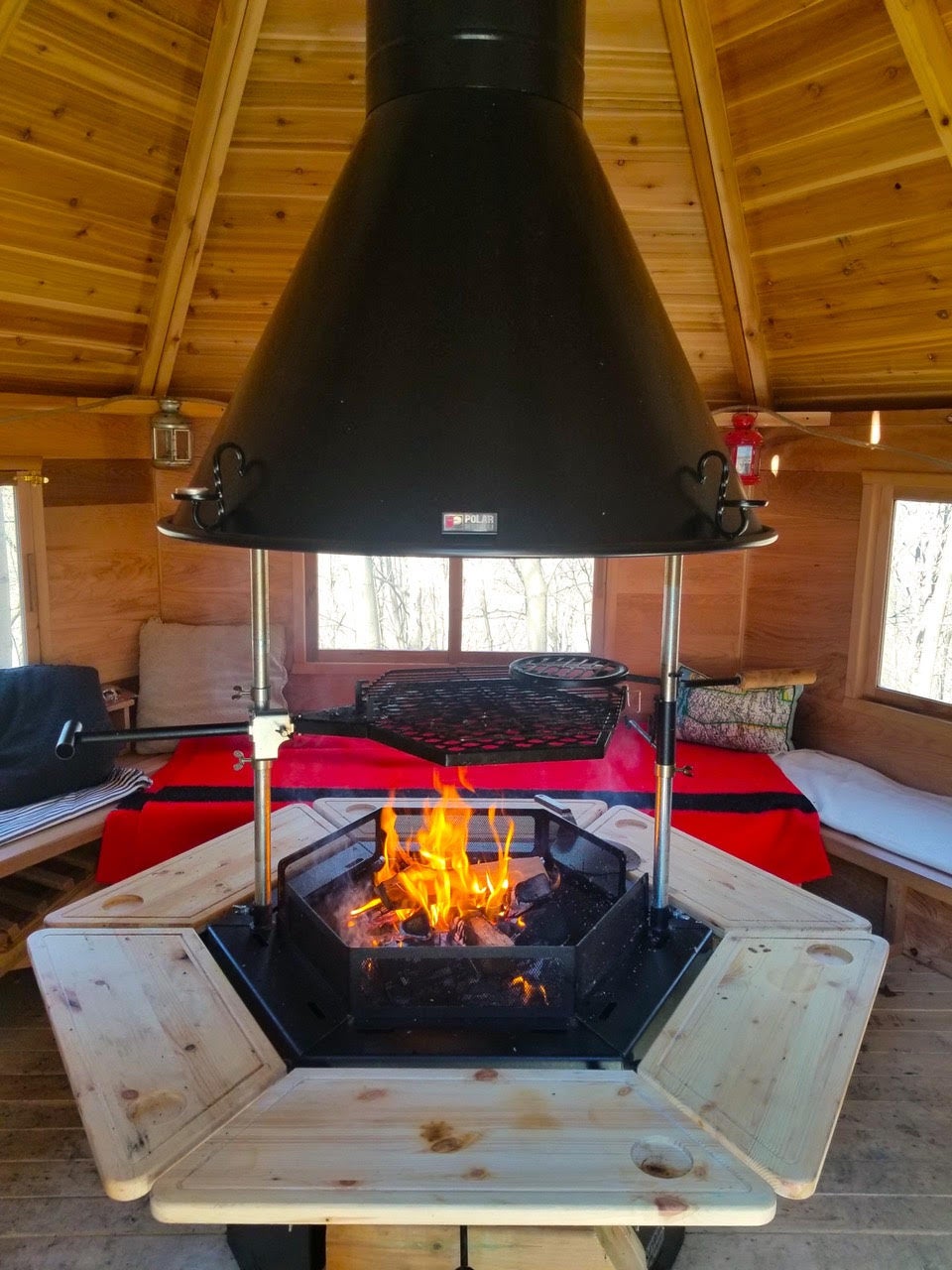 Indulge yourself with the new wood-fired grill from Finland, the Polar Grilli BBQ. A traditional grilling system, the Polar Grilli is SOTA because it functions together as a fire pit, a wood-fired BBQ and a patio picnic table! It is by far the most elegant and functional fire pit grill you could own!
Best-in-class fit and finish and stunning visual appeal, the Polar Grilli BBQ is a great investment for your patio, terrace or backyard. For the ultimate experience, put your Polar Grilli BBQ inside a traditional Kota hut and you are good to go for all the seasons.  For more information, please visit Kota Grills website.
Now the grill is fired up, let's get it loaded.
Skipkenny

Skipkenny BBQ. These award-winning BBQ sauces, marinades and rubs come straight outta Texas. After hours of experimentation between friends, including card ringer Kenny, the group came up with their delicious product line. During a competitive game of UNO, the friends decided to use all their skip cards on Kenny, who were determined not to let go home with all the winnings this time. The skip card became known as the skip Kenny card, and thus the name was born around the BBQ pit. Starting it all off was the Whiskey BBQ Sauce. Skipkenny BBQ uses real whiskey and habanero peppers for the heat and honey and brown sugar for the sweet. This sauce is born of high-quality ingredients choosing wisely to skip the artificial extracts, flavourings and syrups. The award-winning Whiskey BBQ Sauce has grown into a line of three BBQ sauces and two marinades, including mustard and a Texas BBQ rub. Conveniently purchased in 4-packs, variety packs, and brisket kits, Skipkenny has all your meats and vegetables covered this summer with free shipping to the U.S. Check out their website to find your ideal combination at https://skipkennybbq.com. It's not a BBQ without Skipkenny BBQ sauce.
Syrachacuse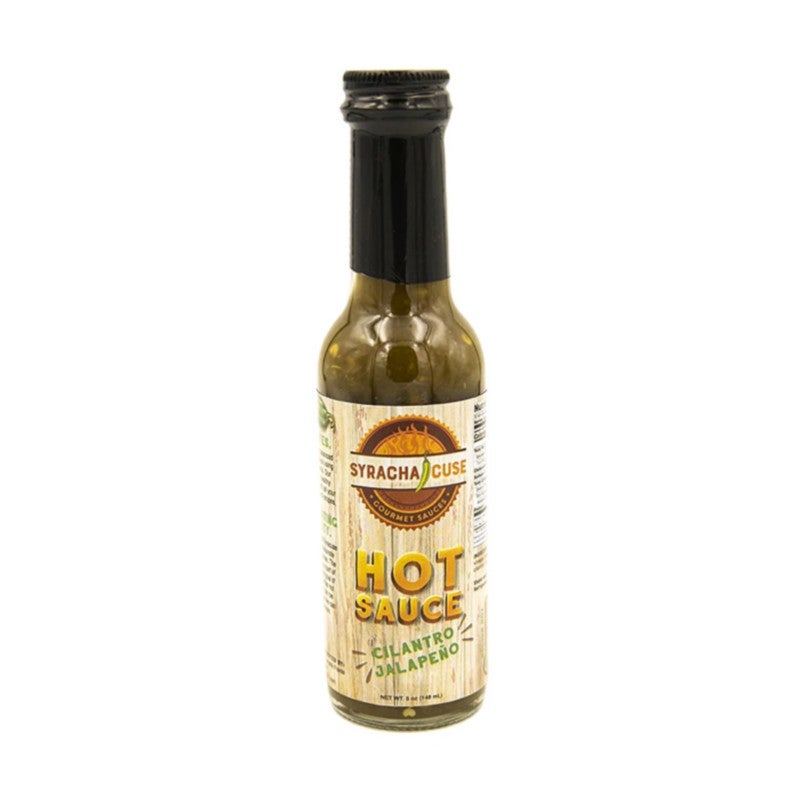 It's also not a Barbeque without hot sauce. Syrachacuse gourmet hot sauces are proudly crafted in Syracuse, NYC, by Father-Daughter team Mike and Marissa. The team works alongside local companies to utilize the highest quality ingredients. Including mouthwatering selections such as Honeycrisp Habenero, Cilantro Jalapeno, and Heritage Hill Beer hot sauce, Syrachacuse will become your favourite pick for spice and flavour. Orders can be placed online or subscribe to their monthly subscription box, so you're sure to never run out. Subscriptions include unique and popular favourites like Maple Garlic hot sauce, Recess Coffee hot sauce, Syracuse Wing and BBQ sauces, and seasonal and exclusive Holiday sauces like Cucumber Gin, Bourbon and Ginger Reaper hot sauce made with the famous Carolina reaper pepper. The monthly subscription delivers excellent savings, and you'll never receive the same box twice. The Syrachacuse website is full of great tips, recipes, and rewards to get you hooked. Support this Father-Daughter team today and add Syrachacuse Hot Sauces to your table. You can find them at https://syrachacuse.com. Your mouth will thank you for it.
Off the Backboard
We all know the benefits of getting Vitamin D. But don't forget about the other nutrition you can get while spending time outside with your friends and family. This USDA Organic Certified Barbeque Sauce is what you need to spice up your Barbeque. A fusion of many regional BBQ styles, the sauce starts with a subtle sweetness that flows into a rich complexity and finishes with a noticeable cayenne kick. Perfect when used for basting, dipping, and most creatively, Bloody Marys. Off the Backboard Barbeque Sauce is low sodium, low sugar, low carb, low calorie, and even contains protein. This companies story starts in Arizona with a new family neighbourhood and a bunch of Dad's playing basketball. It ends with 16 years of friendship and encouragement to share this homemade Barbeque sauce recipe world-wide. At Swagger Magazine, we are sure glad they did. Click here to grab a bottle of Off the Backboard' Barbeque Sauce for your Father's Day grilling. https://offthebackboardbbq.com
Once the slow cooking is underway, you will need a beverage (if you haven't already started). Take a look at Swagger Magazine's picks for new tasty twists on the old classics.
Sapporo
There's nothing like a cold, perspiring beer on a hot summer day. Perhaps the best accessory of all while you grill. FYI we didn't save the best for last. We're thirsty and jumping right in with Japan's oldest beer. Brewed since 1876 and known for its refined bitterness, Sapporo is now enjoyed around the world. Found in your cooler this summer, Sapporo's crisp taste is perfect on a hot day. As the summer temperature rises, you'll covet this beers' refreshing flavour and clean finish. Sapporo's distinct malt flavour contains 5% alcohol and comes in a 650mL tall can so you'll never go thirsty. Convenient to pick up at your closest beer or liquor store, Sapporo is Swagger Magazine's choice beer of summer.
Arigatō Sapporo!
Diplomatico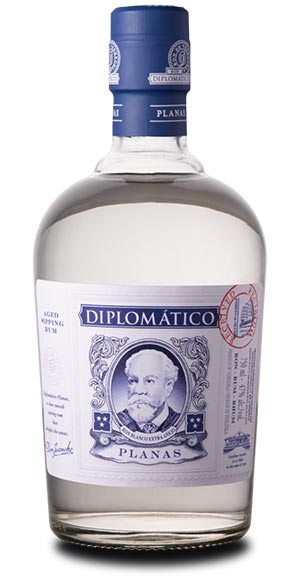 Described as 'The Heart of Rum' and distilled at the foot of the Andes in Venezuela, Diplomatico is an exceptional Rum. This independent, proud family-owned brand controls the entire Rum making method from field to bottle to produce this premium quality Rum. The process includes fermentation, a combination of modern and traditional distillation methods, ageing, and blending. The family uses the cleanest water making their Rum to capture a striking balance of flavour and aroma. The Diplomatico family values include a deep commitment to the environment, people, and the local community. You can taste the passion for the product. Crafted to satisfy your palate, Diplomatico Rum is truly exceptional. Consistently ranked among the finest Rum's in the world, this will become a staple on your bar. With so many different Diplomatico Rum's to discover this summer, you'll be busy finding your favourite with family just as the Diplomatico family would want. For your next Barbeque, we recommend whipping up a batch of Mojito's to please and refresh the crowd. Check out Diplomatico's cocktail recipe below.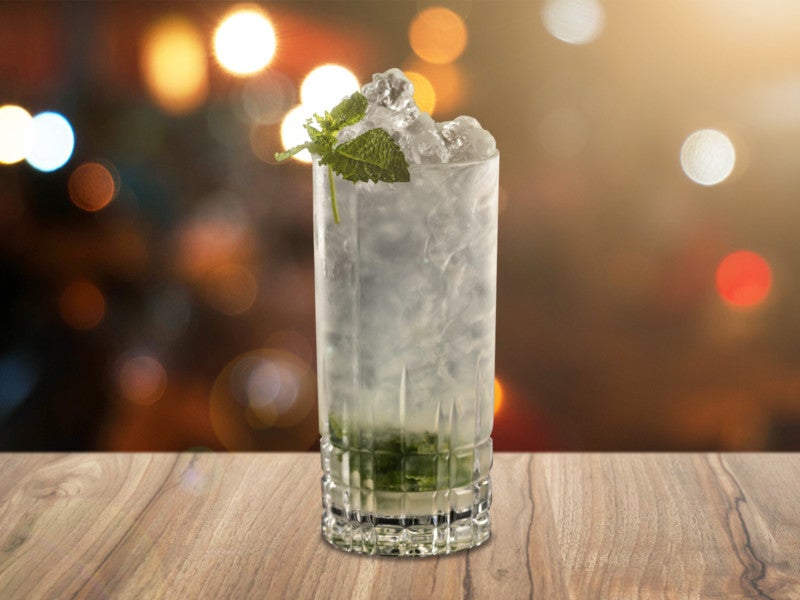 Mojito Cocktail
Ingredients (1 serving)
50 ml Diplomatico Planas Rum
12.5 ml of lime juice
12.5 ml of sugar syrup
25 ml soda
4 fresh mint (4 big leaves or 6 small ones)
Method
Add fresh mint directly to a tall glass, softly muddle and incorporate all ingredients, top off with ice and soda.
Garnish
Fresh mint
De nada.
Disaronno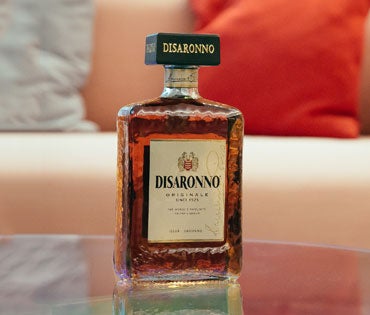 Disaronno has over five centuries of history and a few delicious varieties for you to try. The latest twist is the Disaronno Velvet. With the unmistakable almond taste of Disaronno, this liquor is for those who love a cream liquor. Originale Disaronno is the Worlds favourite Italian liquor. It's velvety smooth taste, and unmistakable aroma differentiates Disaronno from other amaretto liquors. No one can compete. The unique personality of Disaronno makes it extremely versatile. The sophisticated cocktails at your Barbeque will surprise and delight your guests who will continue to come back for more. Besides our favourite, on the rocks, Disaronno is the best mix with citrus, which couldn't be more perfect for summer. Try Disaronno's twist on the classic Mule at your next get together.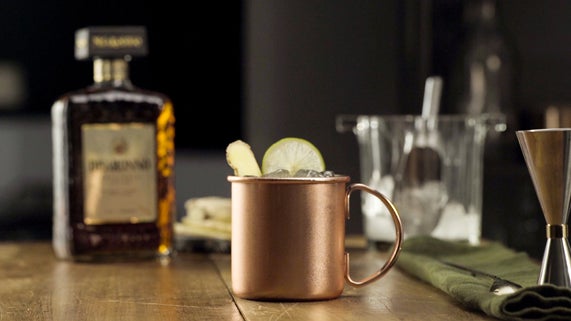 Disaronno Mule
Ingredients
50 ml Disaronno

25 ml fresh pressed lime juice

Ginger beer

Ginger & Lime slice
Recipe
Pour Disaronno and fresh-pressed lime juice over ice in a mule cup and stir. Top up with ginger beer. Garnish with grated ginger.
Disaronno also had its humble beginnings as a thank you gift. Whoever is hosting will appreciate the classy sentiment. Saluti
Igloo All-Terrain Cooler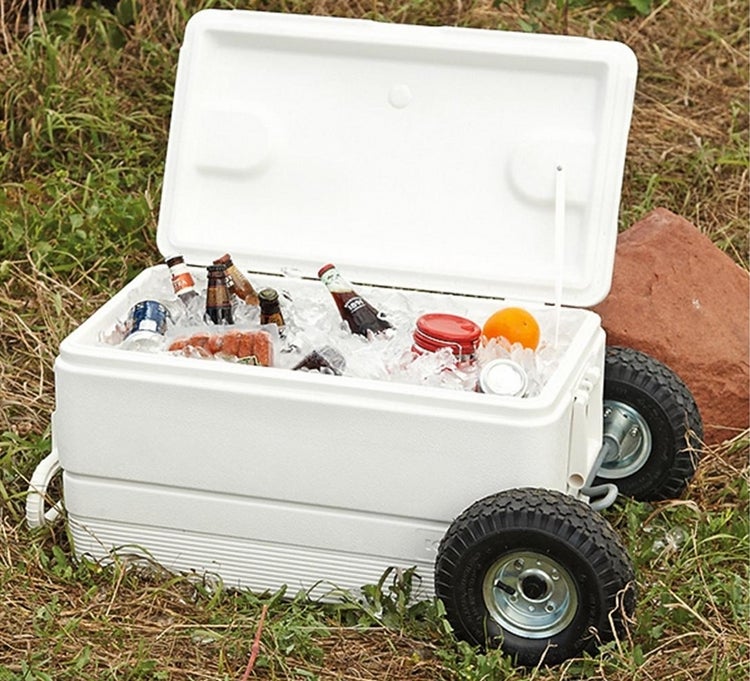 You're going to need somewhere to keep all these delicious beverages. Swagger Magazine's top cooler pick this summer is the Igloo All-Terrain Cooler. `Equipped with rugged ATC tires, this cooler is guaranteed to make it across the backyard or park no problem. The Igloo All-Terrain Cooler has a foamed lid and body to keep the cool in. This cooler can hold ice at 90-degree temps for up to a week. The ergonomic tow handle will get this beast from car to concrete to grass with minimum effort so you can save your energy for the party. You can even bring this cooler over gravel or sand at the beach. Available from Amazon for $154, whether on the road or in your backyard, you will need somewhere close at hand to keep your drinks cold, and we think this cooler is it.
Upgrade your grilling skills.
Aaron Franklin's BBQ Masterclass
Now you have all your accessories; its time to update your skills on the grill. When it comes to Texas-style BBQ, Aaron Franklin is one of the biggest influencers in the industry. His restaurant in Texas, Franklin Barbeque, is both incredibly popular and critically acclaimed. And now you can take his Masterclass. The pitmaster's Masterclass comprises 16 video lessons that range from the importance of fire and wood to selecting and trimming beef, and how to smoke pork butt and ribs. The most wanted class is the hour by hour demonstration on how to smoke Franklin's most desired dish, The Central Texas Brisket. From beginners to the most seasoned grilling professional will be able to put Aarons teachings to good use in their own backyard. Aaron's Masterclass is available to buy from Masterclass for $90 and worth every penny to wow your friends around the grill this summer.
Playing with Fire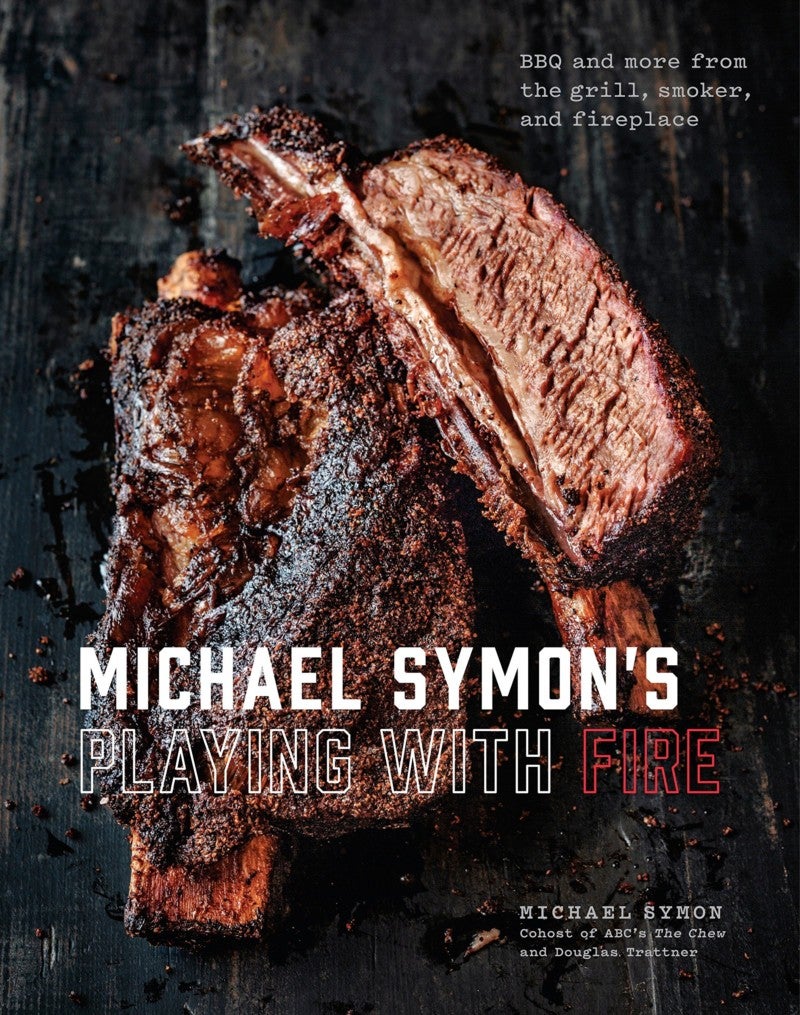 If adding a new cookbook to your collection is more your style, we have the perfect summer BBQ book for you. Michael Symon is a renowned chef and owner of Mabel's BBQ in Cleveland. His latest book, inspired by his travels across the U.S, draws inspiration from famous BBQ spots such as Memphis, Kansas City, Texas and the Rust Belt. Alongside BBQ recipes are tips on working with different types of smokers and grills, choosing the best wood, and pairing your meat with the best sauces and sides. A great read and a great sidekick this summer, Michael Symon's book Playing with Fire is available on Amazon for $18. Take your grilling to the next level and invest in some education. Your tastebuds will thank you.
There you have it. Tipsy, well educated, and satiated with a mouth full of heat to match the afternoon sun, we hope you stock up to get the most out of the summer BBQ season. At Swagger Magazine, we are glad to help you get there. Stay tuned for more summer must-haves in our July 4th editorial. Cheers!