People often advise that you make your meals from scratch if you want to have control over the ingredients and save on costs. Not everyone enjoys cooking, however, and it can be a huge headache for a lot of people. Not everyone has what it takes to be a great cook either and they may have had bad experiences trying to cook before. But there are tons of ways that you can get healthy meals for an affordable price without doing all the heavy lifting. Here's what you can do if you want to eat healthily but hate cooking.
Look for a Good Meal Kit Service
Look for an affordable meal kit service that has delicious, nutritious, and affordable menus. Meal kit services take the hassle out of cooking and make things much easier for you. Not everything will be prepared for you, which will allow you to learn. This is a great way to get into cooking while limiting the chance of mistakes. You'll also be able to get more predictable results.
If you don't know where to find good meal kit services, you should check out a few reviews and see which ones work the best for you. One great place to start would be this review of the best meal delivery service 2021. Top10 looks at some of the best meal kits available and ranks them based on price, quality of their kits, and features. This will give you a good idea of what you can expect from each of them and help you see which ones fit your eating habits, budget, and lifestyle better. 
Learn About Nutrition
Even if you have no intention of cooking, you should learn what eating healthily actually means. Some people might assume that not eating fat and having a diet consisting mainly of fruits and vegetables is healthy, but they would be terribly wrong.
Nutrition is about having the proper balance of nutrients in your diet and knowing which foods are good or bad for you. Nowadays you can take green powders, a dietary supplement that you can mix into water, as a way to increase or boost the density of the nutrients in your diet. You may check this super green tonik review to see how it could work for you.
You might think that eating tons of fruits is a good thing, but if you don't pay attention to the sugar content of those fruits, you could end up doing yourself more harm than good.
Too much sugar is never good, and it doesn't matter if it comes from a piece of cake or a cup of orange juice. Don't make diets based on assumptions and know exactly which nutrients your body needs and in what proportions.
Fats, for instance, should not be eliminated from your diet as they play a very important role in things like hormonal balance. You should instead learn about which fats are good for you and which ones to avoid.
Mono and unsaturated fats like the fats you'll find in fish or olive oil are actually great for you. Learn the difference between fats, and make sure that your diet is a good balance of fat, healthy carbs, and protein.
Make Better Choices at the Restaurant
Finding a restaurant that only serves healthy food is not always easy and they can get very expensive too. But there are tons of things that you can do to make restaurant meals healthier, even if it's fast food.
One of the worst things at restaurants is the excess of carbs and sodium in food. If you're at a fast-food restaurant, you will usually have the chance to ask for a breadless option for sandwiches or go for a wrap instead. Some will allow you to choose the type of bread you want. If you can't choose the bread or go for a wrap, you can remove one of the pieces of bread and turn your regular sandwich into an open-faced one or take the bread out so you can reduce the total amount you'll be consuming.
If you're at a regular restaurant, they will be more than happy to accommodate you if you want to make your meals healthier. One of the things you can do is ask for less salt in the dish or for salt to be brought to the table so you can control the amount you ingest. Try to go for grilled options instead of fried ones whenever possible.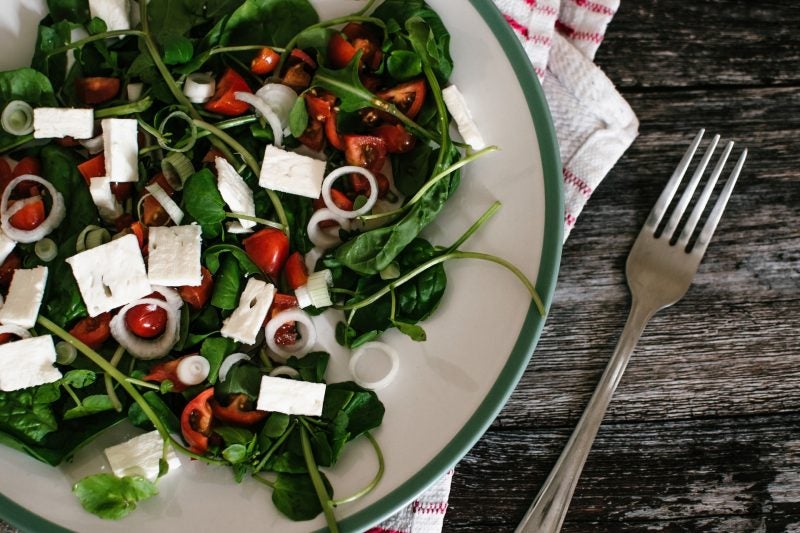 Buy Healthy Pre-Made Foods
There are so many pre-made food options nowadays and it's easy to find things that will be both healthy and convenient. Things like frozen pre-cut vegetables are super easy to prepare. You could add pre-cooked chicken strips and have a great stir fry in a few minutes. 
Canned fish is a great way to add protein and healthy fats to your diet and doesn't require much preparation either. Even frozen meals can be healthy. As long as you know how to read a label, you should be able to find delicious healthy options in no time.
As you can see, eating healthily can easily be done even if you hate spending time in the kitchen. All of these options will allow you to get delicious meals without much trouble and could even help you save money, so give them a try.