It's not often in the West that anyone experiences the flavours of South Caucasus cuisine; that is, Azerbaijan, Georgia, and neighbouring Middle Eastern countries. But lately in Toronto, Old Avenue Restaurant and Bakery opened, serving up these international flavors. And they're already becoming well known in the city, for its innovative menu and chic, relaxed atmosphere.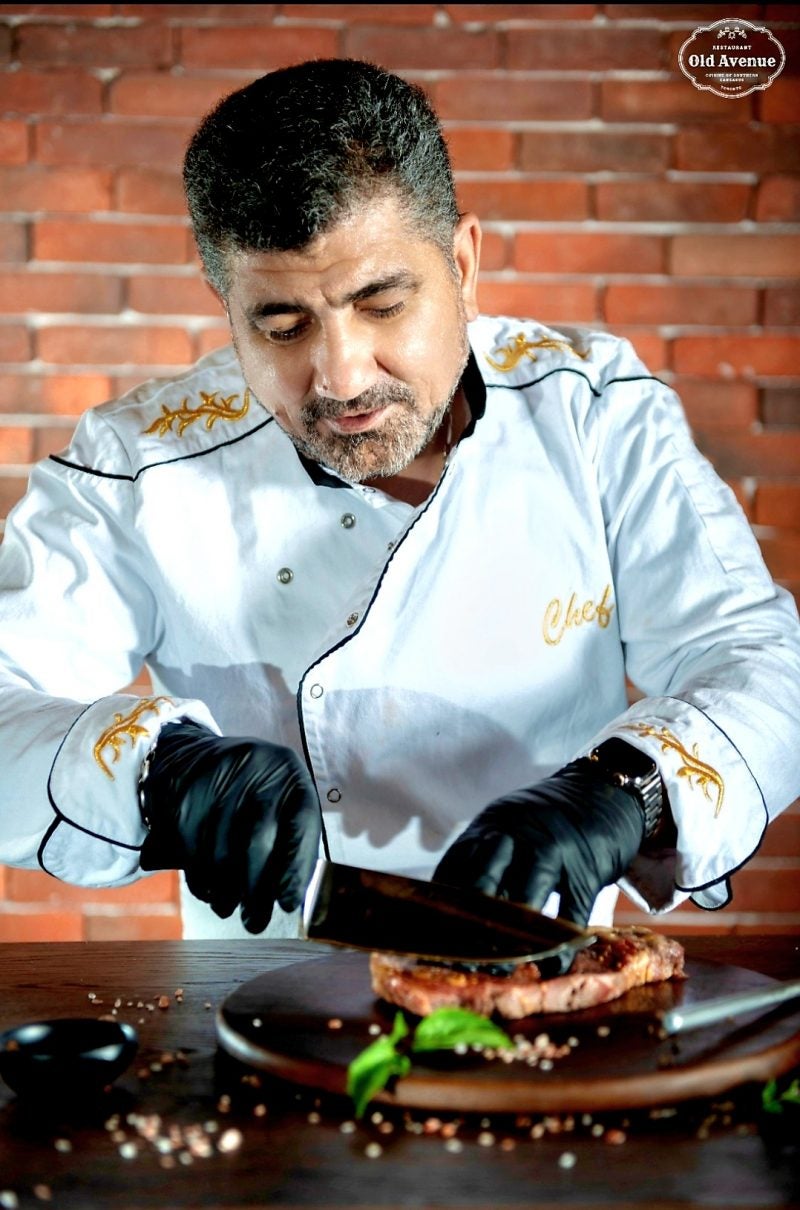 Southern Caucasus has always been distinguished for its culinary creations. Even famous French writer Alexander Duma was effusive in his praise of the region's cuisine, noting how each ingredient is added with masterful combinations.

The same traditions are followed by the chefs at Old Avenue. They present the harmony of savory and sweet within meat and grain-based dishes, and selections of fragrant soft fresh-baked breads.
I started the meal with their in-house crispy baguette, with a smoked eggplant spread. Then I moved on to their famous Saj, a dish that is served on a sizzling platter on the flame, that includes seasoned lamb, and beef, with assorted veggies. Exquisite, all around.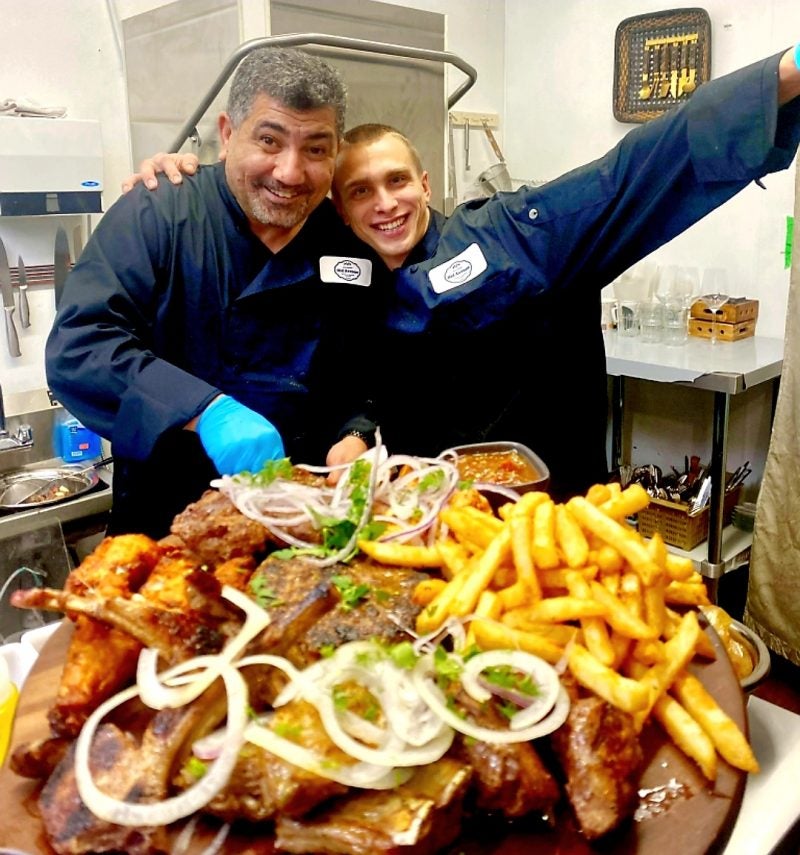 As the next course, I tried the "Shah Plov," a traditional Azerbaijani meal, infused with a medley of basmati rice, inside a bowl lined with lavash (a thin and soft wheat-based flatbread). Inside are layers of dried apricots, plums, chestnuts, and raisins. A first blush, it looks like a square chunk of bread, but when the chef came to open the layers with expert cutting, the steam plumed upwards and the poofy rice tumbled outwards. It was a beautiful sight, and a delicious swirl of flavor.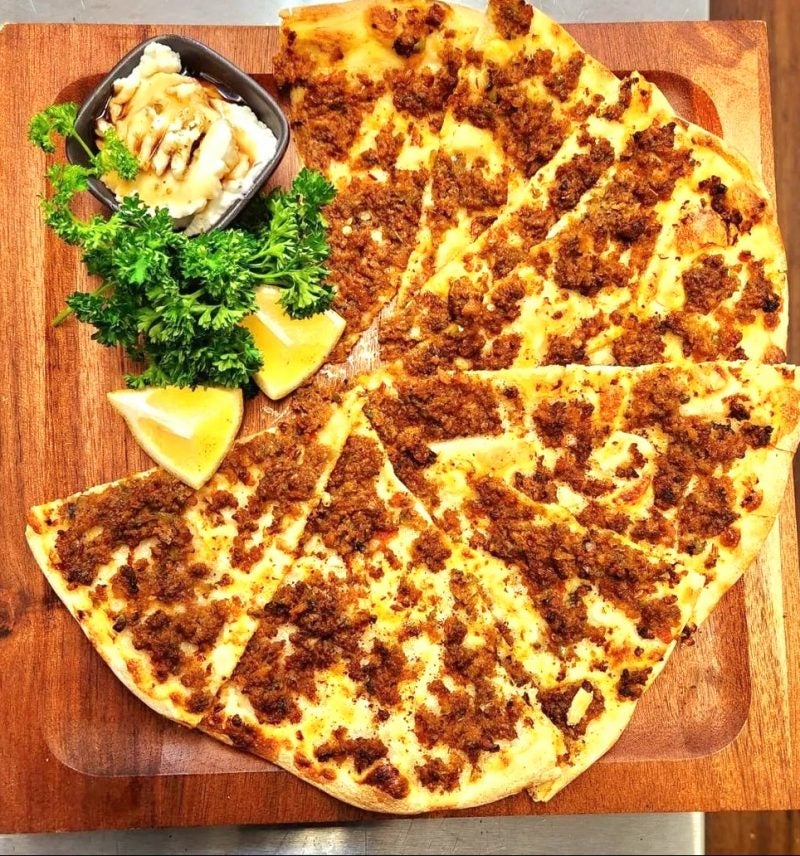 My partner tried the chicken Tabaka: small hen flattened, marinaded, and served with rice (or fries or homemade potato.) We both tasted the Dushoereh, a dumpling stuffed with ground meat, seasoned with special herbs and sauce. The combination of spices and tastes were once again superb, and not anything we'd tasted before. We also split the beef in the clay pot, which were fall-off-the-bone tender and incredibly flavorful.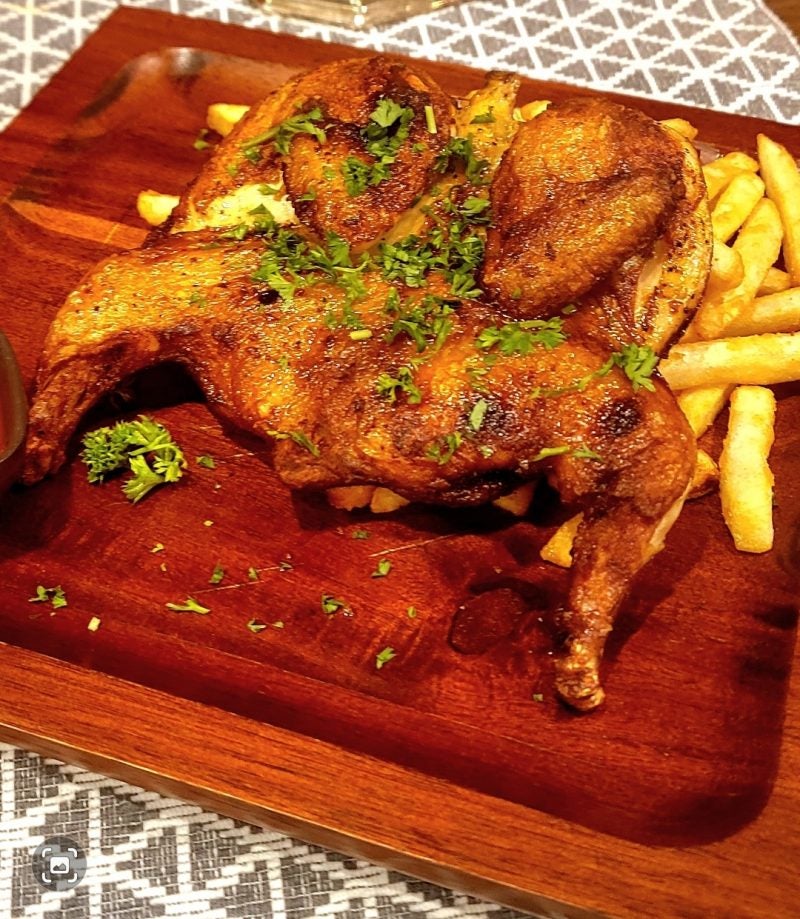 We also both shared the dolma platter – a delicacy, I'm told. They look like tiny green kebabs. But they are vine leaves, stuffed with ground lamb, onions, various herbs and rice. (The difference between Azerbaijani dolma and other kinds, I'm told, is that Azerbaijani dolma's ingredient is mainly meat.) I can see why so many people consider it a delicacy. My tongue felt like something was roaming over each taste bud!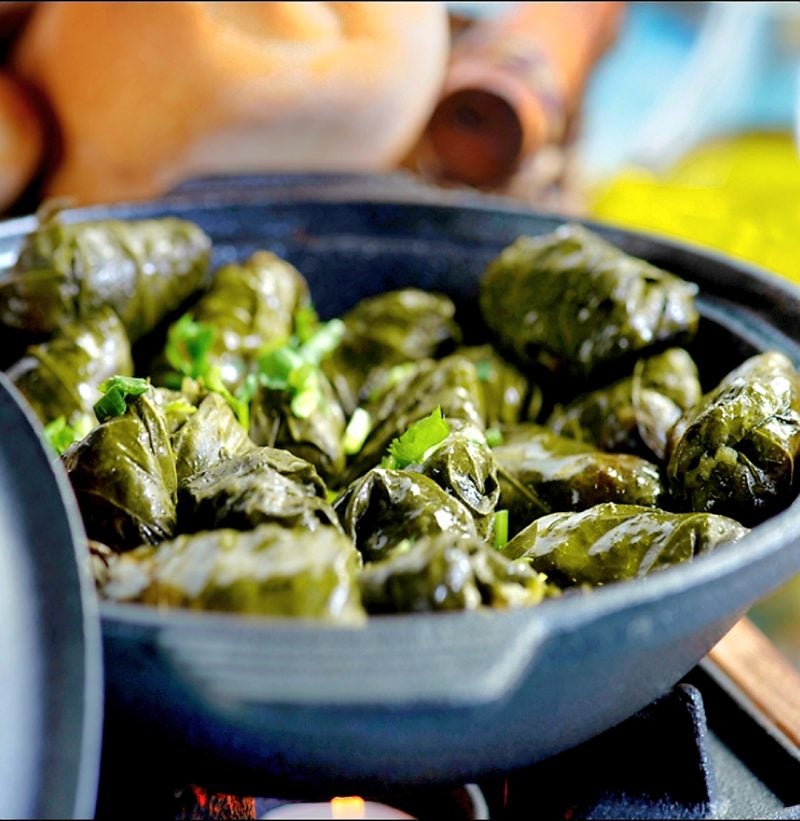 And as part of this whirlwind sampling, we ordered the Kitabi, a fresh-baked lavash filled with ground lamb, mixed with herbs, and greens (or pumpkin). What a different kind of food – think of it like a flatbread stuffed with meats and spices. This certainly was an adventure in ethnic dining that no one else in the city seems to make.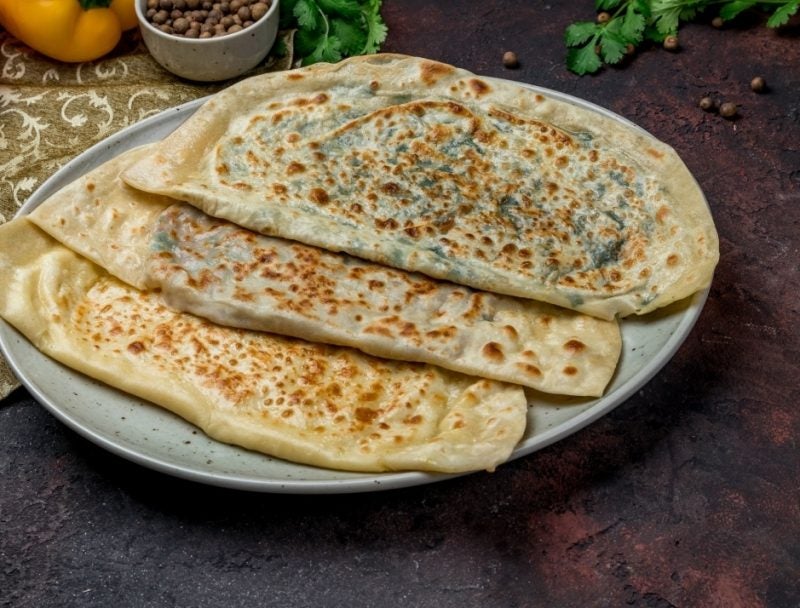 I particularly enjoyed trying various drinks imported from Azerbaijan – pear soda, plum juice, and an anise-mint drink, a fascinating twist on beverages that probably few in the West are even aware of. After the meal, we capped it off with piping hot Azerbaijani tea; the strong taste of it was more enjoyable than commercially available supermarket tea!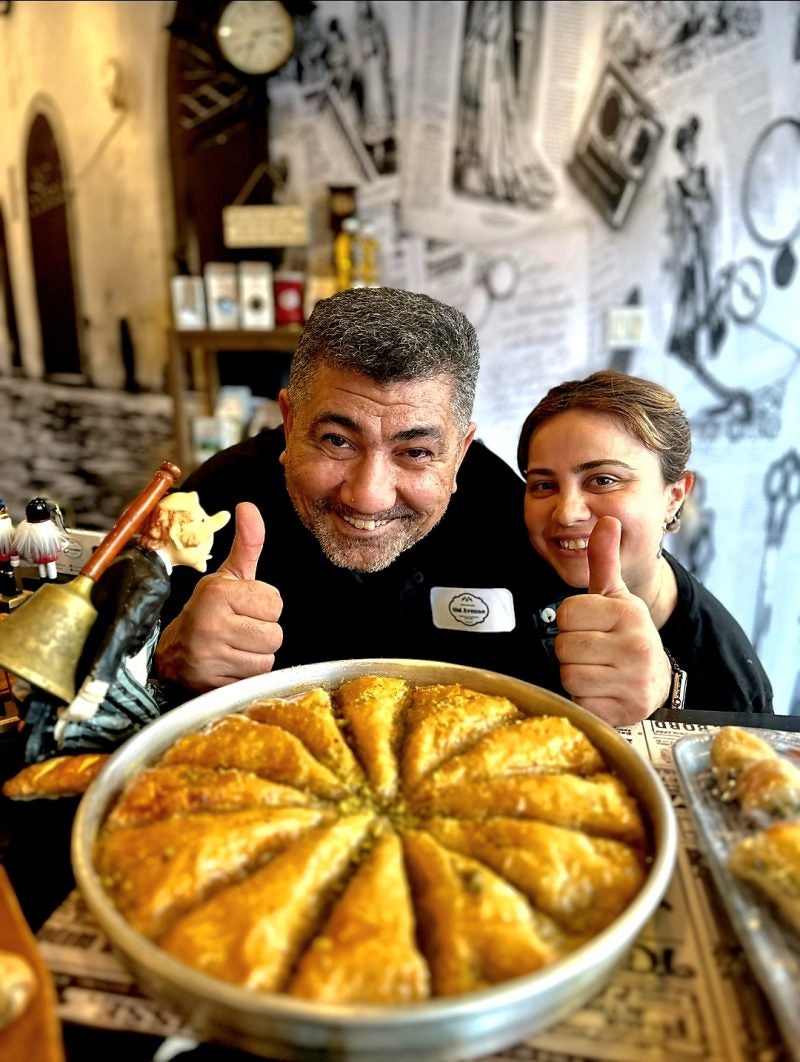 The service at Old Avenue is exceptional, with knowledgeable servers who offer menu recommendations based on your preferences. The staff is attentive throughout the meal, ensuring you have everything you need. It's no wonder it was rated "one of the top 18 new restaurants in 2023" by BlogTO.
The relaxed atmosphere makes it a perfect option for a casual meal, or a night out with friends. It is a dining niche and gastronomical wonder in the city like no other, bringing the old country tastes to the Toronto dining scene.