Ultimate fighter Conor McGregor Comes Correct with these St. Patrick's Day Cocktails
Irish mixed martial artist and boxer Conor Anthony McGregor may be a fighter, but he's also a lover of luxury. He's got not one but three Rolls Royce's in his garage (along with some Lamborghinis and McLarens). His watch collection is comprised of Rolexes and Patek Phillipes. McGregor knows how to live life right.
McGregor is also a fan of fine spirits. Which is why he launched the Proper No. 12 — a triple-distilled, aged three years, and bottled in Ireland whiskey. When the brand was introduced in 2018, the fighter said that the liquor was meant to pay tribute to his heritage. "Dublin 12" is the postal code for the Crumlin area of Dublin where the fighter grew up. The bottle copy assures it's a "proper Irish whiskey that's true to Ireland … a proper salute to all."
So this St. Patrick's Day it seems right to leave the green beer behind and instead celebrate with a proper Irish Whiskey. Here are the Notorious MMA's favourite mixed martial drinks.
Proper Irish Coffee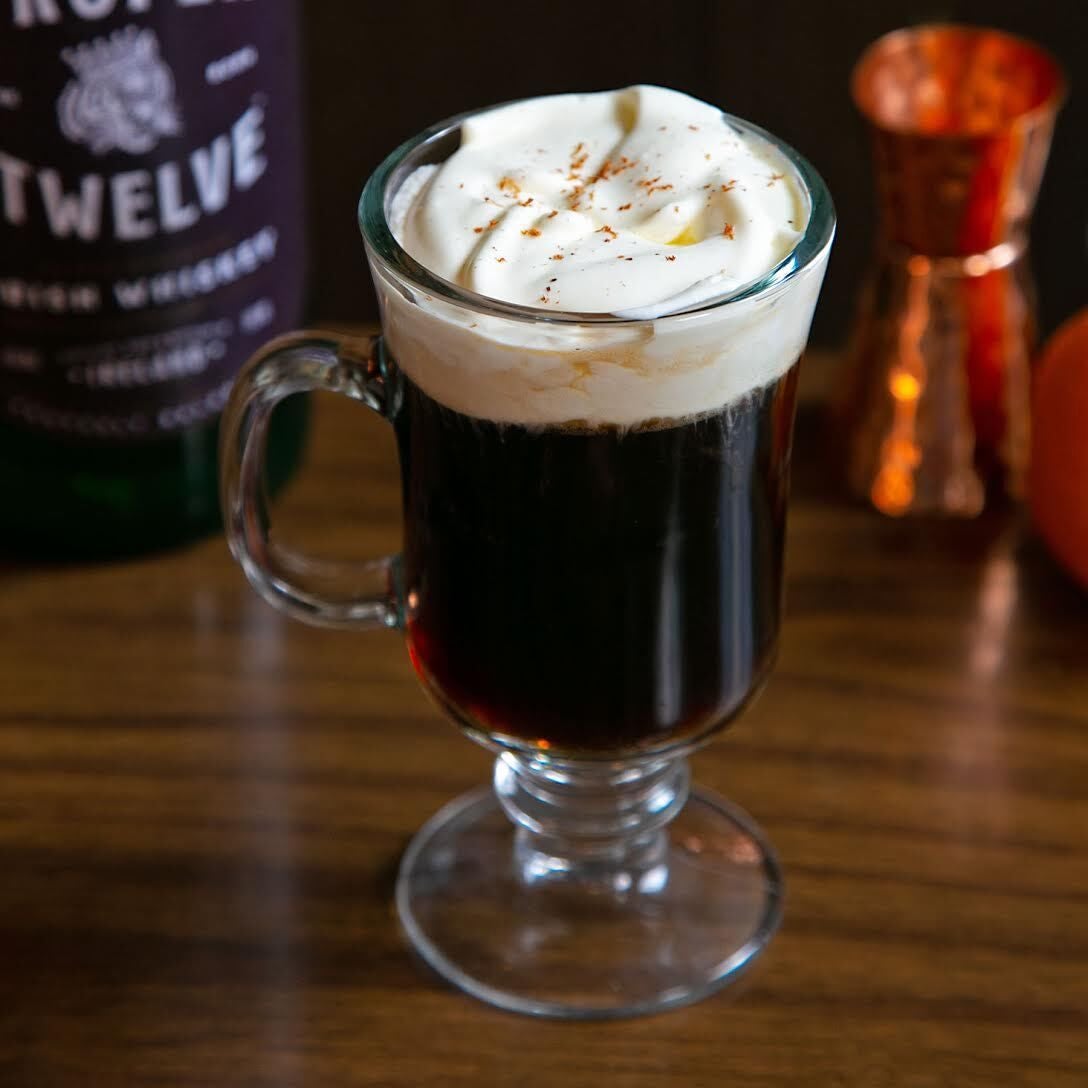 2 oz Proper No. Twelve Whiskey
4 oz hot coffee
.75 oz simple syrup
2-3 oz heavy cream
Directions:
In a shaker or jar, shake or whip heavy cream until slightly thickened (not completely stiff)
In a mug, add Proper No. Twelve Whiskey, hot coffee, and simple syrup
Stir
Carefully layer on top the thickened heavy cream until it covers the drink
Optional grating of nutmeg on top
Dublin 12 Old Fashioned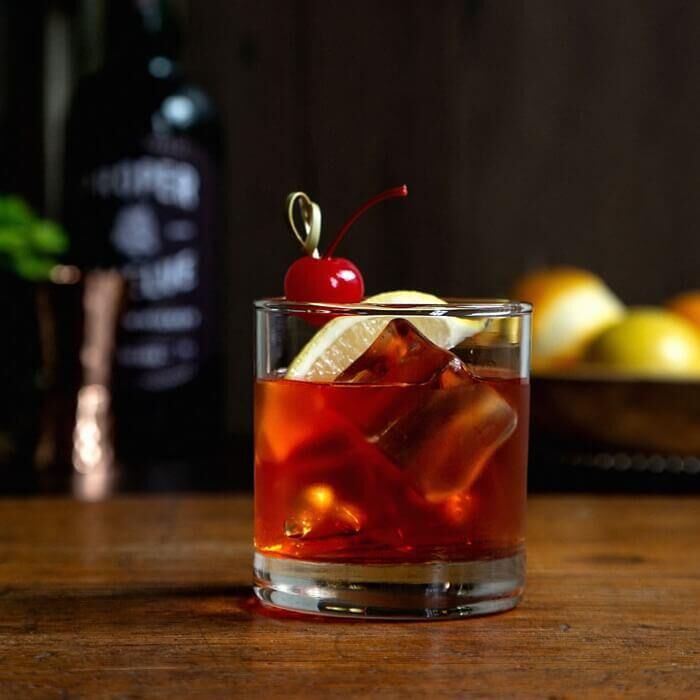 2 oz Proper No. Twelve Whiskey
1 Bar Spoon Simple Syrup
2 Dashes Angostura Bitters
Lemon Wedge
Cherry
Directions
In a lowball glass, add Proper No. Twelve Whiskey, simple syrup and bitters
Add ice to the glass and stir together
Garnish with lemon wedge & cherry
Proper Manhattan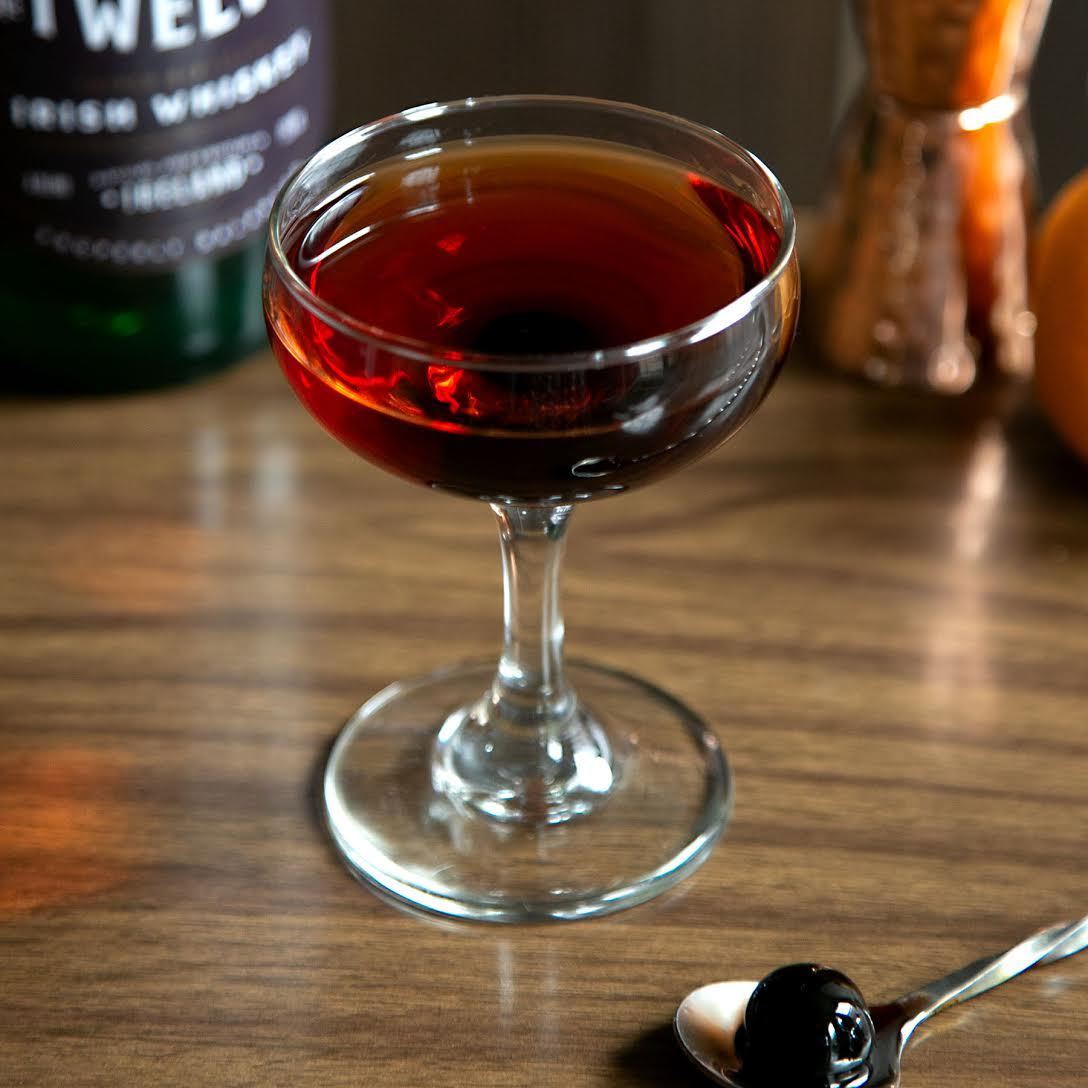 2 oz Proper No. Twelve Whiskey
1 oz sweet vermouth
3 dashes angostura bitters
1 brandied cherry
Directions:
Combine Proper No. Twelve Whiskey, sweet vermouth, and bitters into a mixing vessel
Add ice and stir
Strain into a coupe/martini glass
Garnish with a cherry
The Notorious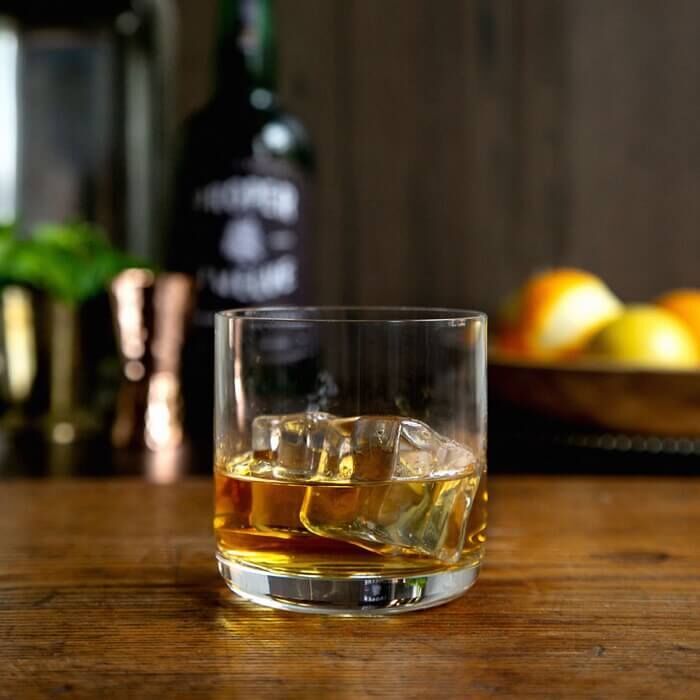 2 oz Proper Twelve Whiskey
Ice
Directions:
Fill glass with ice.
Top with Proper No. Twelve Whiskey
Serve
The Octagon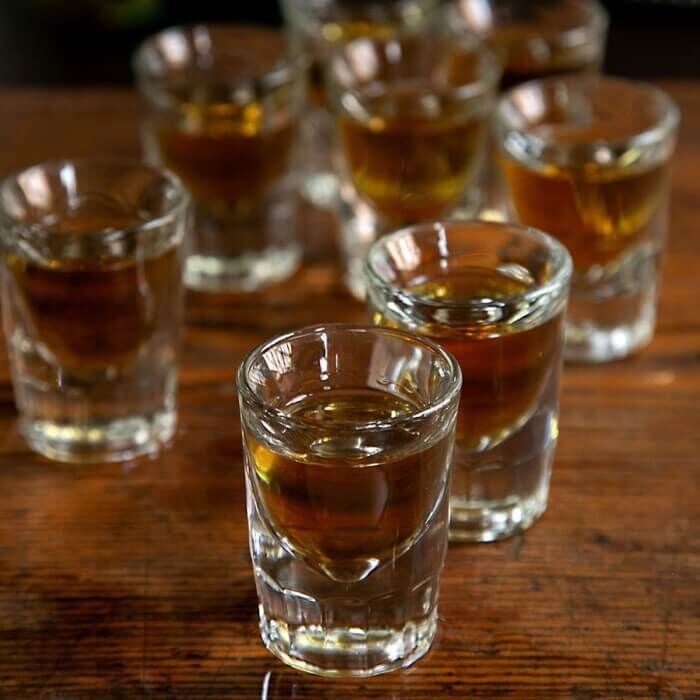 Take a shot of Proper Twelve Whiskey with seven of your best mates!
RELATED: Flavoured Faves: Cool, Clean Vodkas Make the Perfect Base for Your next Cocktail >>>