Fashion has changed very much in the past few years, especially accessories like watches. These so-called accessories have become requirements that complete and enhance one's fashion style. Watches have evolved from being utilitarian timepieces to prestige symbols. The sensation of belonging and uniqueness is amplified when you learn that the watch in question is a one-of-a-kind creation.
IFL Watches and The Dial Artist have collaborated to create a range of Custom G-Shock CasiOak's. Every piece is hand-painted in the UK. What's more, certain models are limited editions of 200/250 pieces of hand painted Casioak's.
G-shock Phoenix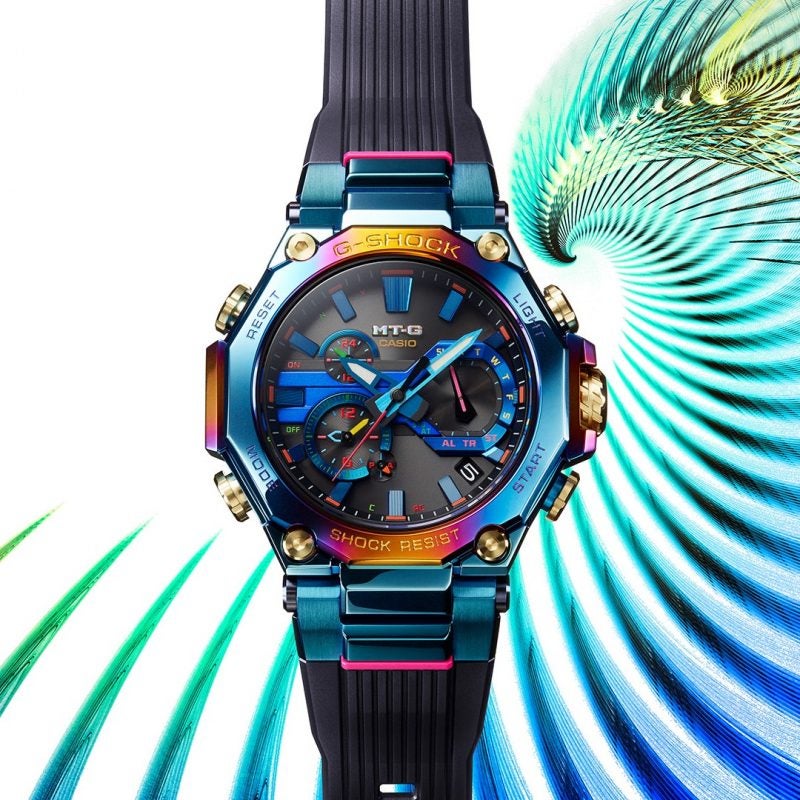 Now that we've established the importance of your watch in completing your outfit, we need to consider which watch style will work best for you. The first is the G-shock CasiOak Phoenix, which has custom painted yellow, orange, and red colours that will make you stand out.
G-shock Jellyfish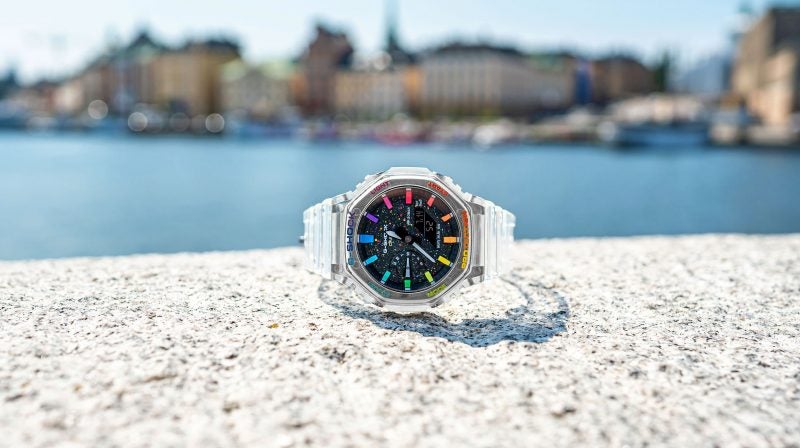 G-Shock Casioak fun mix of style and vibrant colours that could brighten even the dimmest of rooms. This is also available in a crystal version from Casio, which adds a bit more detail. However, it is around €50 more expensive but definitely worth every penny.
G-shock Rainbow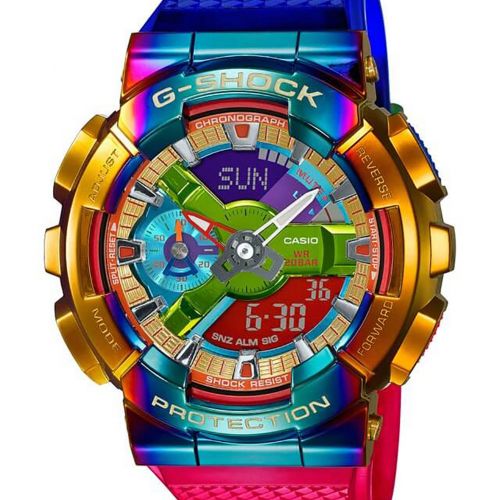 The black and white Rainbow version of the collection may be the most popular. With the various colours of the rainbow depicted here, it is suitable for almost every event. Another great discussion starter that works nicely with both dark and light colours. Anything's entirely up to you, and whatever you decide, this watch will go well with it. It's available in both black and stealth grey if you want to mix things up a little.
G-Shock Inferno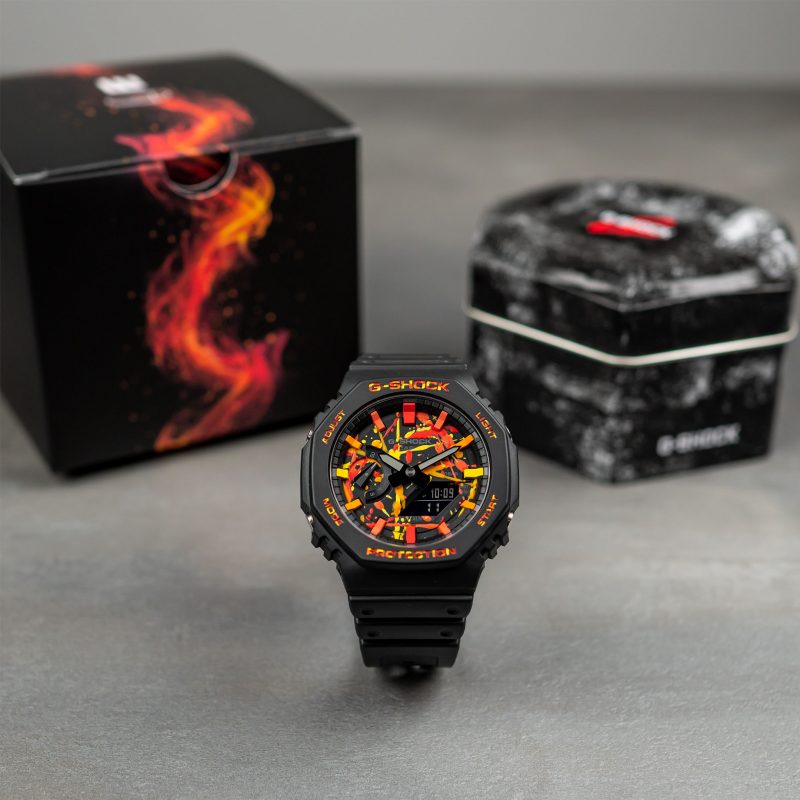 The G-Shock CasiOak Inferno is a limited-edition hot version, as its name indicates. It is, nonetheless, worthwhile. On the watch face, fiery streaks and abstract splatter add personality to your ensemble. Crazy socks stand out in a nice and enjoyable way, and this watch will do the same the moment it is noticed.
G-Shock Galaxy
This artwork, like the others in the brilliant category, emits a powerful combination of controlled chaos that extends beyond the stars. This watch is as brilliant as the stars and gives the wearer an incredible sensation. This is evidenced by the speed with which the watch has sold out.
In this collaboration with 'The Dial Artist,' there are several variations to be seen. The main truth is that any piece you choose for yourself will make an incredible fashion statement that will be impossible to ignore. All that remains is for you to choose the ideal watch for you, which may be based on personal preference or financial constraints, but you will not be dissatisfied with any of the options available.
Watch storage
You can not only locate timepieces that meet your aesthetic and fashion sense, but you can also find a nice spot to display them. A stylish watch stand may be purchased for as little as €199.00, while watch storage units can be had for as little as €249.00.
Whether you're a seasoned watch collector or just getting started, having enough storage space for your recently acquired collection is critical. This is so you can rest easy while you're not wearing them.