Since 1819, Jacob Bromwell® has been making the highest quality flasks in the world.  The appeal of copper lies in its unique brilliance and imperfect finish. Every copper flask that leaves our shop is hand built with scrupulous attention to detail and made to be fully enjoyed, given a story, and passed down to the next generation.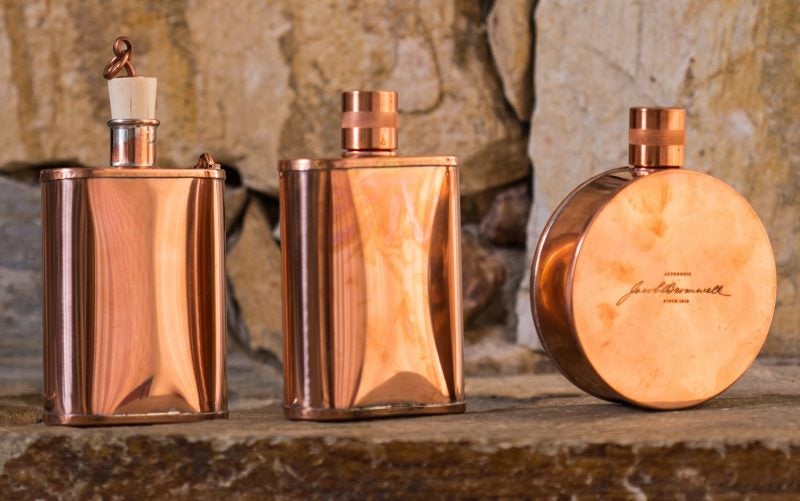 Companies around the world work endlessly to create something new or build a "better mousetrap" for the everyday consumer. Jacob Bromwell®, on the other hand, manufactures products made the exact same way, on the exact same machinery and equipment, as they originally were nearly two centuries ago. They're made with authentic materials and feature original styling. And–practically speaking–many are obsolete in design and function by 200 years.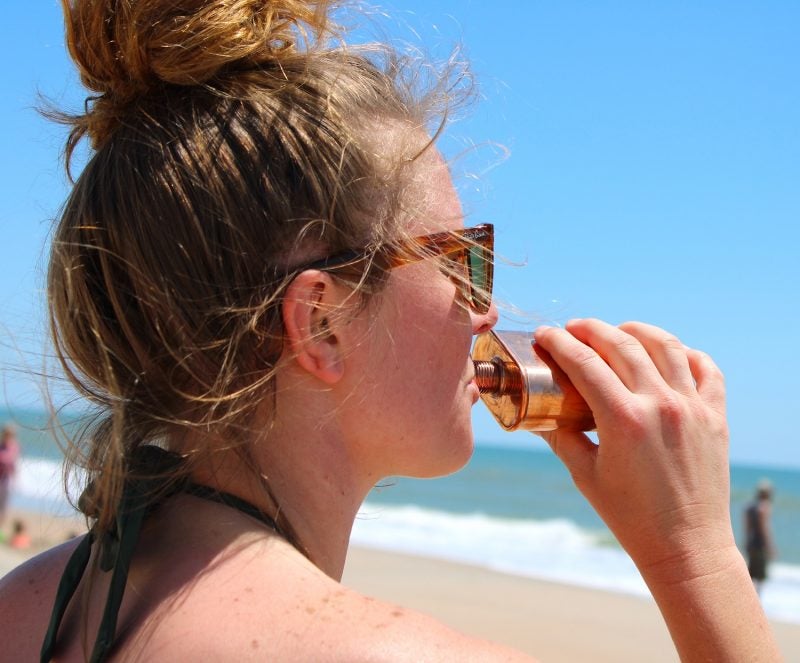 On the surface level, this makes no sense whatsoever. We are taught to believe that companies must be innovative, that products must be cutting-edge, and that mass-market penetration must be achieved in order to reach long-term sustainability.  So how can a company that has not "stayed current with the times" for 200 years continue to have customers? And how can it expect to remain relevant for years to come?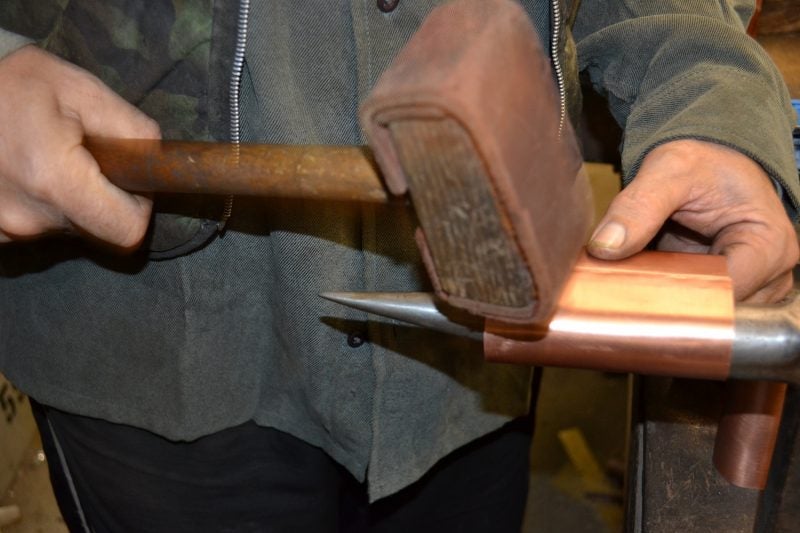 It's not about the products they are selling. It's not about copper flasks. Their products serve as tangible proof of what they stand for. It's what they stand for–their purpose, their cause, their belief–that has allowed Jacob Bromwell® to remain in business for 200 years. And it's this same purpose that will allow Jacob Bromwell® to flourish for centuries to come.
They are often asked about the Jacob Bromwell® logo and what it stands for. Their logo is their founder's own mark, made with his own hand.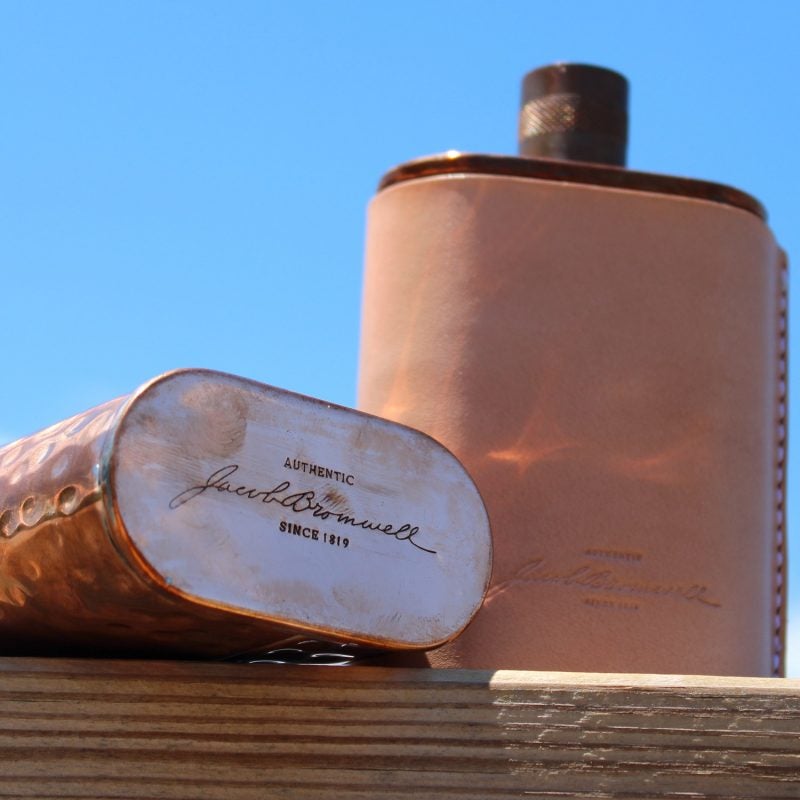 It's awkward.
It's imperfect.
It's inefficient.
It's real.
It's authentic.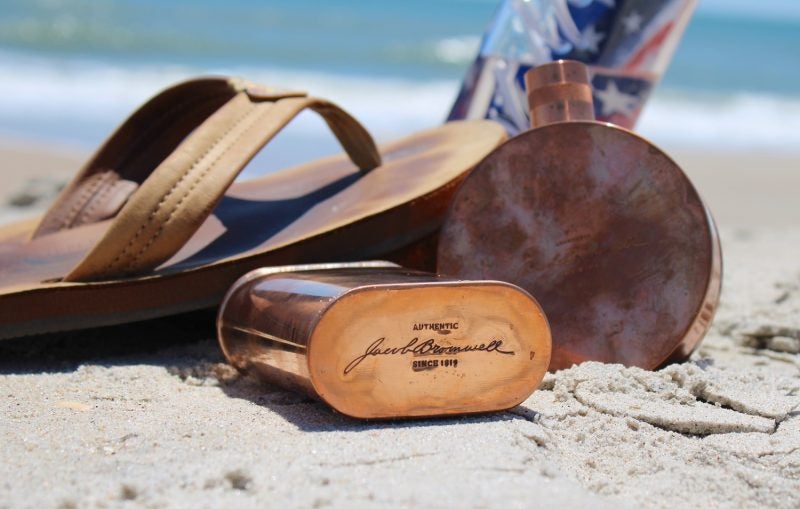 Their brand stands for authenticity, which to them is about embracing the intrinsic value of the past despite any of its technical shortcomings. Their brand stands for finding joy in the simple, pure, and genuine American past as an antidote to our over-perfected modern lifestyle. It stands for re-experiencing childlike curiosity, independence, freedom, and adventure. It stands for perpetuating the traditional American values and virtues upon which this great country was founded. And it stands for rugged individualism, good citizenship, and the entrepreneurial spirit.
Simply put, they're in the business of creating memories and making people smile. What they are really selling is an emotional journey: away from the madness of modern life and into nostalgia, tradition, respect, and the longing for a simpler era. Their singular goal with every product they ship is to take people on that journey. They hope to bring the excitement of American history into the homes and kitchens of millions of customers.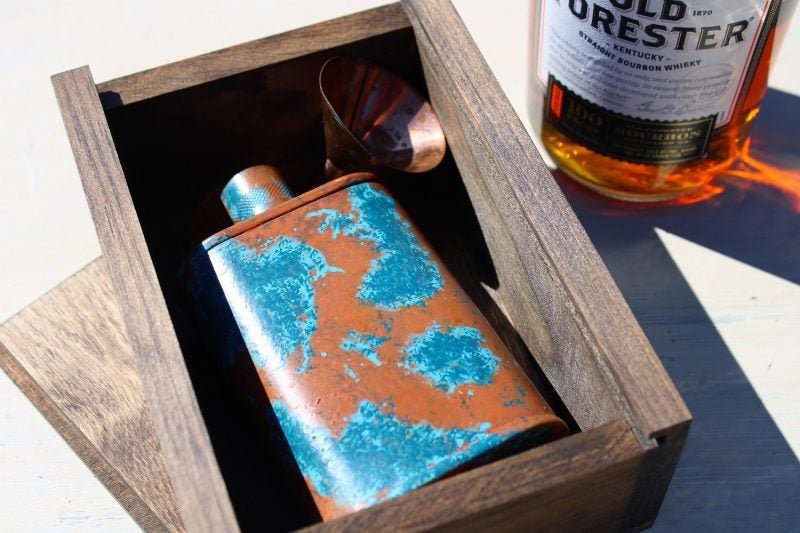 Jacob Bromwell® is one of America's oldest stories, and each and every one of us is history's last link with it.  If we give up on Jacob Bromwell®, it disappears into history.
Whether you're loading up the SUV for a family camping trip, icing down a cooler for a beach day or packing up your suitcase for an overseas business trip – your Jacob Bromwell® flask is ready to accompany you on every adventure. Handcrafted using pure copper, each flask is perfectly imperfect and built to last a lifetime.
The more you use your Jacob Bromwell® flask, the more it becomes part of your story, part of who you are. Similar to a pocket-knife passed down from your grandfather or your favorite wrist watch, your flask will be one of those things that you'll cherish forever. If you're like us, you won't even consider polishing away the beautiful patina that's developed on the outside of your flask. And those scratches and dents on your flask…they just add even more character.
Find the flask model that's right for you and experience the joy of ownership. Their flasks can be engraved for an additional fee. Every flask is backed by their lifetime guarantee.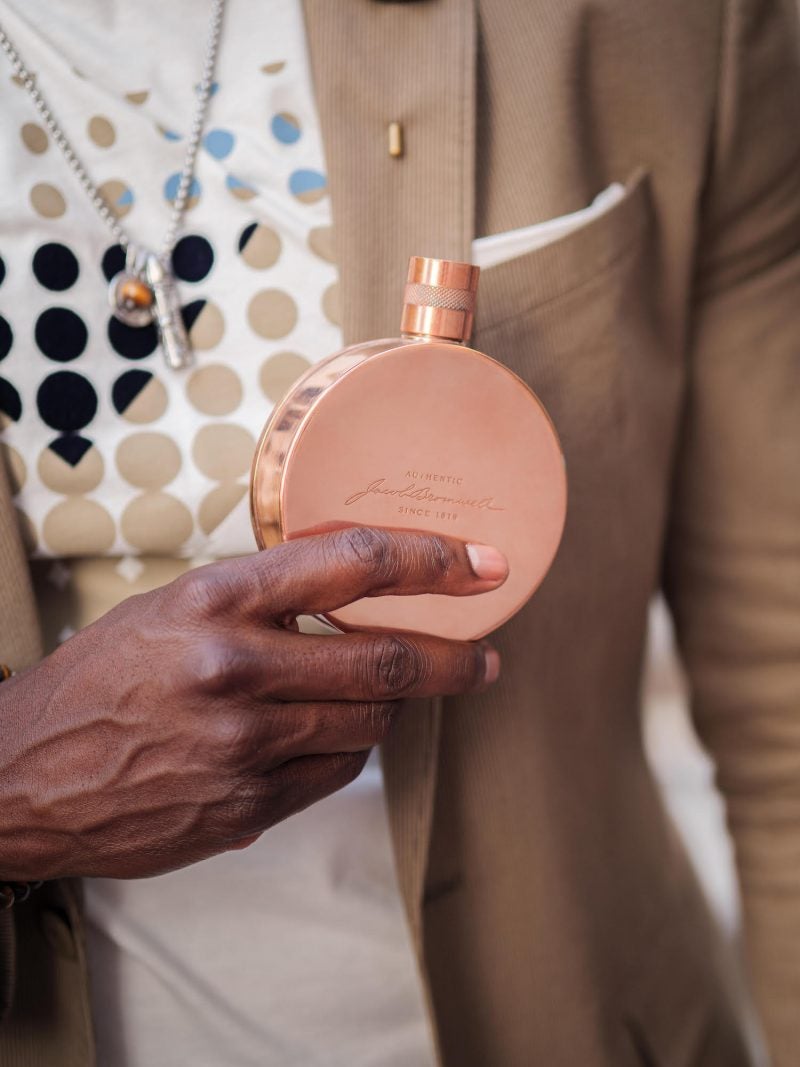 Use code SWAGGER for 25% off your order. Shop now by visiting www.jacobbromwell.com