Whether you spend most of your time at the beach or at the club, having quality accessories that express your personality feels good. And when those accessories don't bust your budget, it feels even better.
That's where Nixon and their line of stylish yet affordable watches come in. Nixon is a watch and accessory brand from Southern California that's known for their surf watches, skate apparel and more. In addition to supporting action sports, Nixon carries a wide variety of quality watches that are perfect for more formal looks.
Check out these 10 men's watches from Nixon and see which style fits you best.
10 Men's Watches for Under $500 from Nixon
Time Teller OPP – $100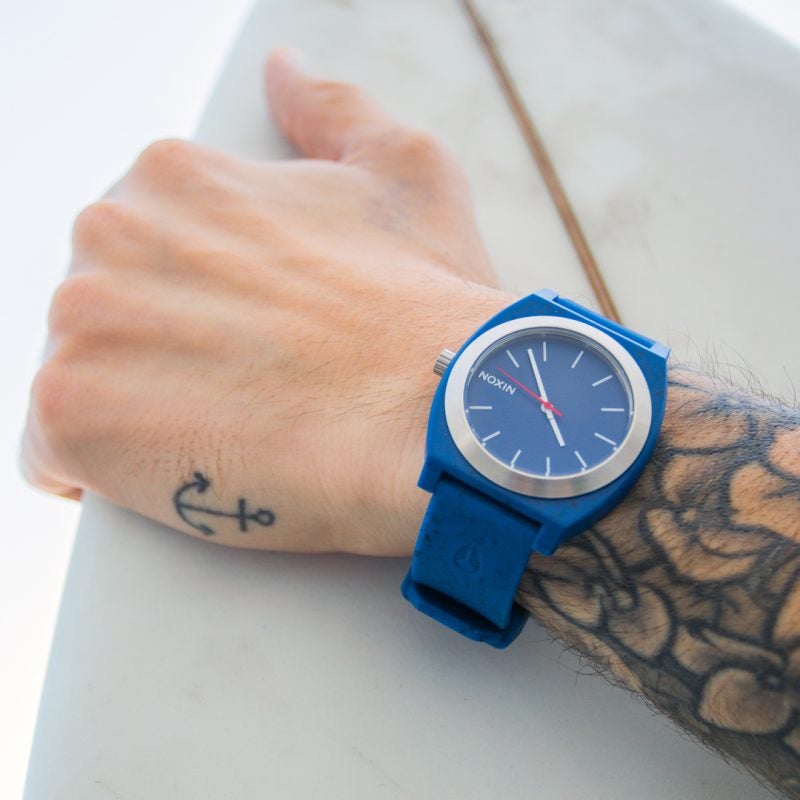 This is a new eco-friendly watch in the Nixon lineup. It has the same silhouette as their most popular models of all time, the Time Teller. Instead of using stainless steel, however, the Time Teller OPP is made with recycled plastic (OPP stands for "Other's People Plastic"). This makes the Time Teller OPP one of the best and most affordable sustainable watches available anywhere.
Time Teller – $125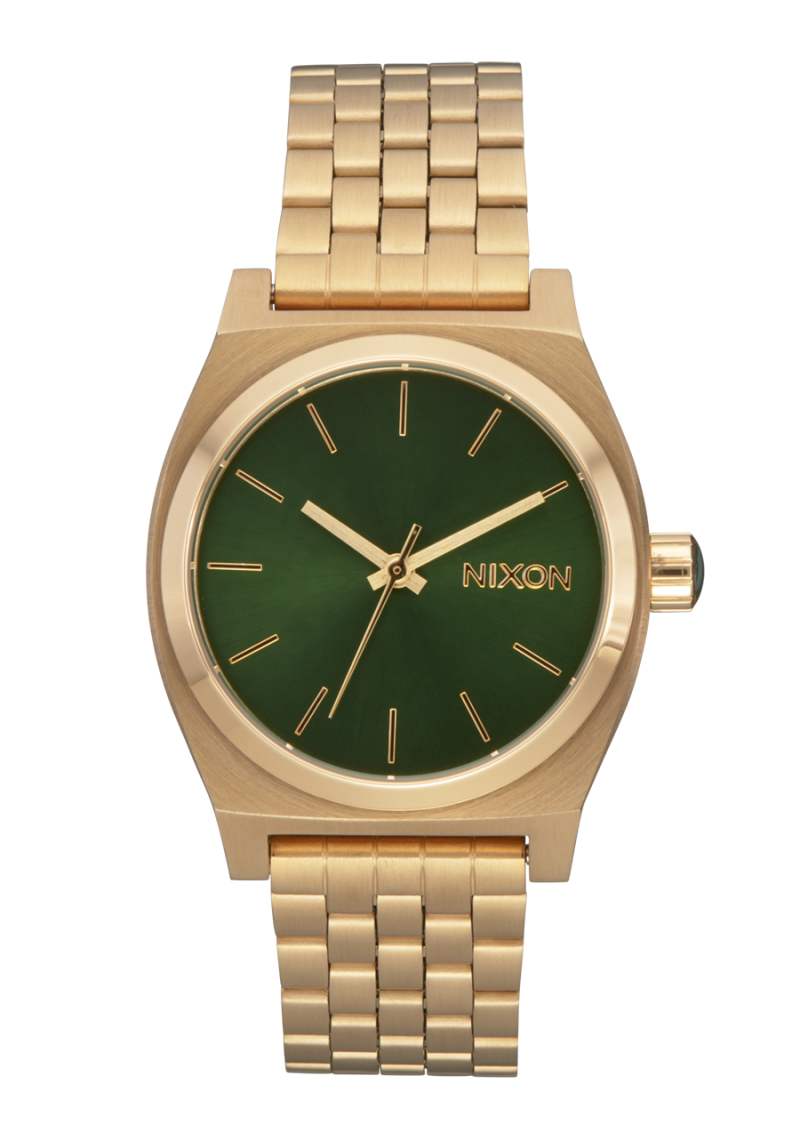 We mentioned the Nixon Time Teller when introducing the Time Teller OPP. But we couldn't resist including the original in this list. The most popular Nixon watch of all time, the Time Teller is a minimalist watch that makes a sophisticated statement. It's available in over 10 different colors at the time of this writing, including an all gold version that stands out among any collection of men's gold watches.
Heat – $150
The Heat is a flagship digital surf watch from Nixon. It was designed specifically for use on the water. The Heat features an extremely thin watch case that has a 100 meter water rating. It also comes with functions surfers rely on like multiple timers, hardened pushers, and a double-locking system on the band.
Regulus – $175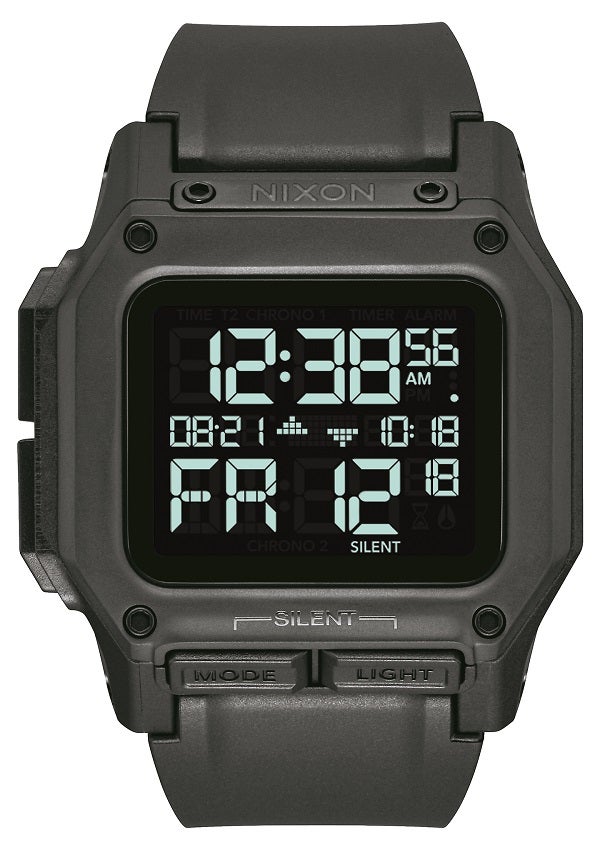 The Nixon Regulus is a rugged military-inspired watch that was designed in tandem with the US Special Forces. If you're looking for something tough enough to keep up with any adventure, the Regulus is for you. The Regulus is shock resistant, water resistant, and comes with functions that help you use time to your advantage like dual timers, three alarms and more.
Mullet – $200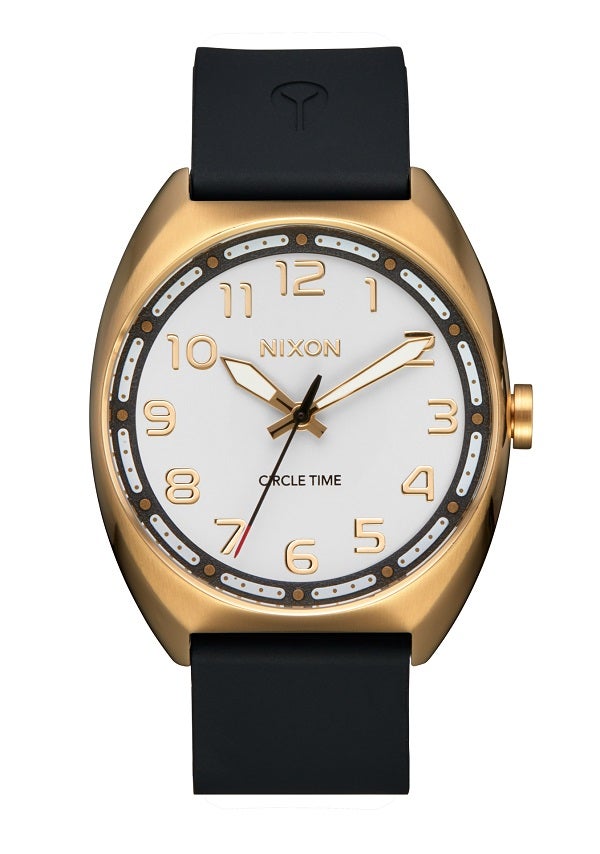 Looking for an affordable analog watch that's down to work hard and party harder? Check out the Nixon Mullet. This new analog watch from Nixon features an ultra-thin profile, luminescent hands and a high-quality silicone band. The watch band also utilizes quick-release technology, so you can easily swap it for other quick-release bands to customize the look.
Ripley – $200
The combination of analog and digital watch technology on the same dial is what you get with the Nixon Ripley. The Ripley is a rugged watch for the outdoors. You can also activate "City Mode" to turn off the digital display for a classier look.
Sentry Solar Stainless Steel – $300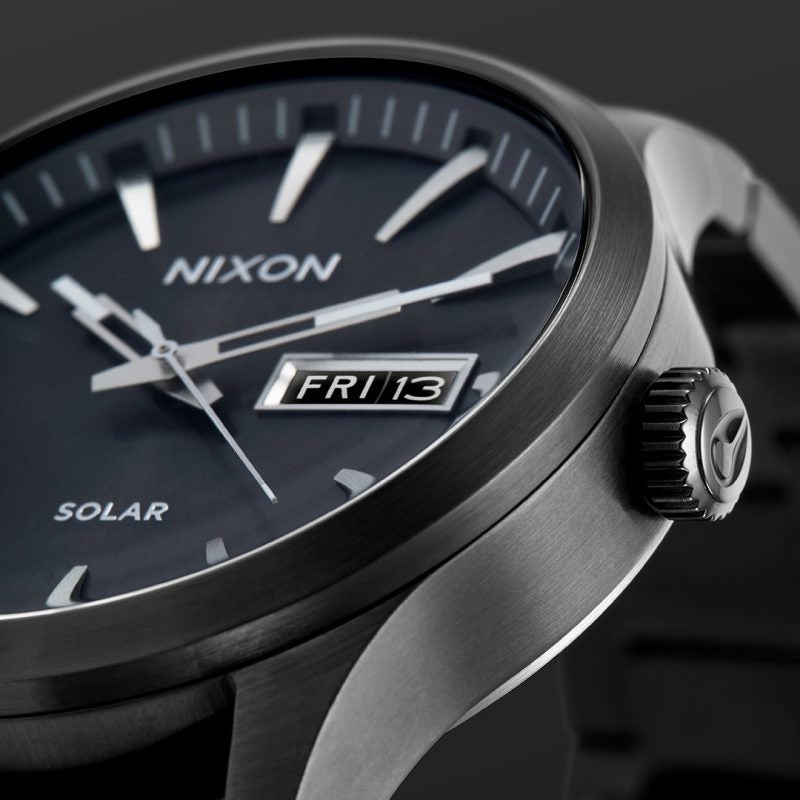 The Sentry Solar is another eco-friendly watch from Nixon. This time, instead of using recycled plastic like the Time Teller OPP, the Sentry Solar utilizes solar-power technology to bring you a watch with longer-lasting batteries. This helps reduce battery waste. The Sentry Solar battery can hold up to six months of power in just six hours of exposure to sunlight.
Sentry Chrono – $350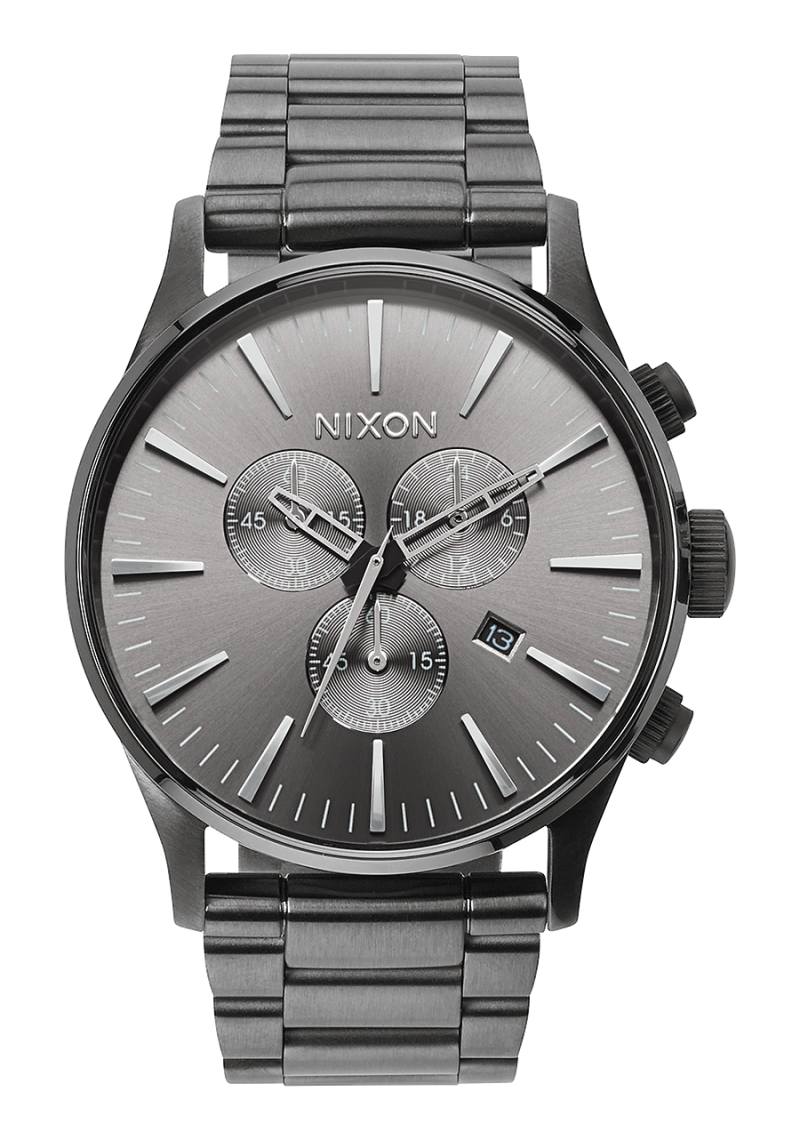 If you like the Sentry Solar, but want something a little bolder, then you'll want to check out the Sentry Chrono. This model does not use solar power, but it does include chronographs that give the watch dial a more striking appearance. If you'd like to personalize your watch, the Sentry Chrono can be engraved, allowing you to add a custom message to the backside of the watch.
Spectra – $375
At the higher end of the Nixon watch collection is the Spectra. The Nixon Spectra is an automatic watch with a unique look guaranteed to stand out in any watch collection. The skeleton dial gives the wearer a view into the mechanics powering the watch. And since the Spectra is an automatic watch, there's no battery powering it. Instead, the Spectra is powered by the movement of the wearer.
51-30 Chrono – $500
The final Nixon watch we want to call out is the 51-30 Chrono, another of Nixon's most popular watches of all time. This bold watch features a 51 mm watch case and has a 30 meter water rating. The 51-30 Chrono is available in a spectrum of color combinations and like the Sentry, it can be engraved. Want to explore creating your own version of the 51-30? Visit Nixon's custom watch program to build your own.