Swagger recently took a work-cation to San Antonio, TX courtesy of the outfit that calls the City of the Velvet Crown home, Cooper Tires. They showed us the sights and sounds, and then, well fed and happy, they showed us their wares.
If you've been following Swagger for any length of time, you'll know we're car guys, and if you're a car guy, you've already heard of Cooper Tire.  They're a high performance, high-end racing brand with rubber that's meant to be burned with the biggest and best throughout the land.  Or at least they were up until now. We're in Austin because Cooper Tire, a hundred years young and celebrating a century in the business, is making a major play for the mass market. Tires for everybody, tires for soccer moms, tires for work trucks and, yes indeed, wheels for men of Swagger.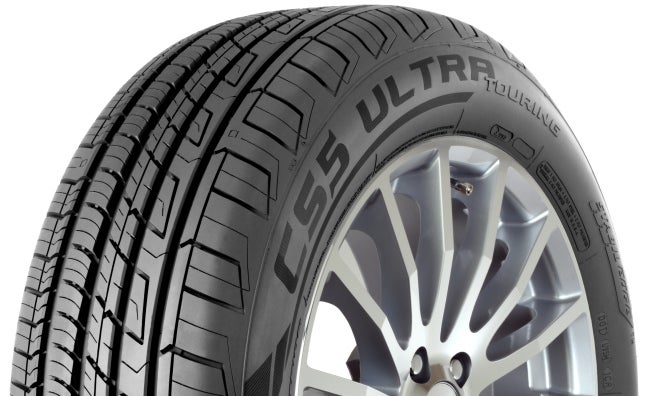 While the idea of rolling with race-quality tires stirs the inner Paul Walker in us all, the practicality of popping them on you're A-to-B ride might not be the most practical decision in the world.  To that end, it's the first question we ask:
"What do you compromise when you move from racing to the everyday?
Their answer:
"Not much".
They're calling their new push "Everyday Tires", and it's a small misnomer they're comfortable with.
If Swagger wants to impress one rule upon its readership, that rule is "Go for Quality". Whether it's women or watches, you can never go wrong shooting for the best. It's the things in life that you have to work harder for that make it worthwhile.
Normally the finer things in life run you an awful lot of scratch, but Cooper Tire, the economies of scale, and their ambition to take the top spot in the market mean the wheel business is about to be flipped on its head.
Anybody who tells you that tires are all the same straight up either doesn't know what they're talking about, or is trying to sell you lousy tires.  Anybody can tell the difference between good rubber and okay rubber the second they drive off of the parking lot.  Good tires feel better, and the CS5 Ultras we tested out over their pro-track and facility (complete with an 14 acre wetpad) were about as close to perfect as you could want. Their new sipe design (the grooves that suck water away from the surface of the rubber) is a full 85% more effective than last year's model, and it means that hydroplaning is just about impossible. You don't find much of it in San Antonio, but they've also gone through the gauntlet of snow tests up north (they've got plenty of Canadian business).
The CS5 Ultra and the CS5 Grand are, pound for pound, the best tires on the market, they've already beat out handily anything Pirelli and Hankook could throw at it, and Cooper Tire's got over 254 sizes launching out of the gate to fit any vehicle the market demands.
Swagger isn't quick to endorse anything unless it catches us, and the CS5 Ultras did with no hesitations. You want these between you and the pavement.
Get them today: http://coopercs5.com/