The Best in Holiday Technology Has Arrived! Let's be honest — it can be overwhelming to find the best gift for a tech-savvy individual. Don't you fret — our SWAGGER Editors have searched high and low to compile this list so you can shop with ease. Read below to find Swagger's Best Holiday in Tech for 2021!
Purchase The Floor One S5 Pro This Holiday Season!
It's the holiday season, which means many businesses are offering their lowest prices on products! This is a great time to invest in new technologies for your home. The FLOOR ONE S5 PRO is a great gift for yourself or anyone on your shopping list. Cordless and lightweight, the FLOOR ONE S5 PRO utilizes smart technology to simplify the cleaning process. It features a cordless design and it is built with advanced technology that adjusts its cleaning style according to the mess. Additionally, an LCD display and 3D animations provide vital information about the cleaning status. With its sleek and intuitive design, the FLOOR ONE S5 PRO stands out amongst its competitors. Standard vacuum cleaners leave behind dust and debris, and their limited functionality can make cleaning difficult. The FLOOR ONE S5 PRO is an excellent gift choice this holiday season due to its ability to boost cleaning efficiency. Take advantage of holiday sales and purchase the FLOOR ONE S5 PRO. It is a functional, high-tech product that is built to last.
Buy now
Nintendo Switch: Pokémon Brilliant Diamond & Pokémon Shining Pearl

Attention all Pokémon fans – we've found the best Holiday Gift for under your tree! Experience a classic Pokémon adventure reborn on the Nintendo Switch family of systems. In these games, you'll go on an adventure through the Sinnoh region – a land of many myths passed down through the ages. Your goal? To become the Champion of the Pokémon League. Whether you've played before or you're a first-time player, fun and adventure awaits.
Available Now: $79.99 CAD at nintendo.ca
Buy now
Nintendo Switch: Metroid Dread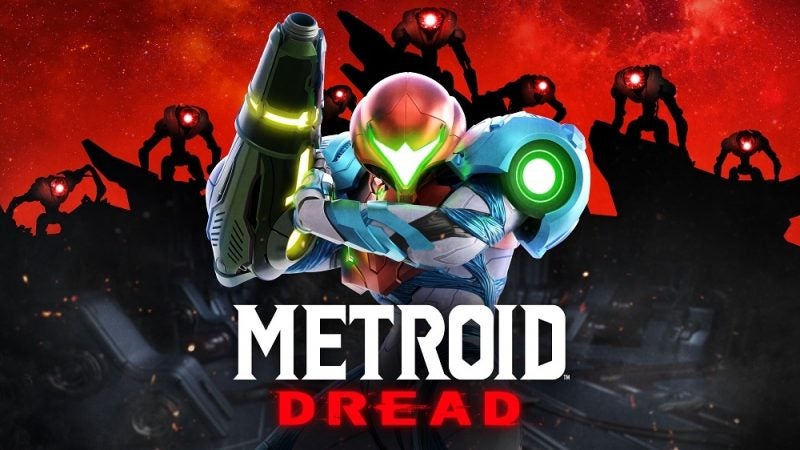 Just in time for gifting season, it's finally here. The first 2D Metroid game with a new story in 19 years is coming this year to the Nintendo Switch family of systems with Metroid Dread. In this game, Samus' descends upon planet ZDR, which has become overrun by vicious alien lifeforms and chilling mechanical menaces. Our heroine is more agile and capable than ever, but can she overcome the inhuman threat stalking the depths of ZDR? You'll just have to find out for yourself.
Available Now: $79.99 CAD at nintendo.ca
Buy now
The Enclave Audio CineHome II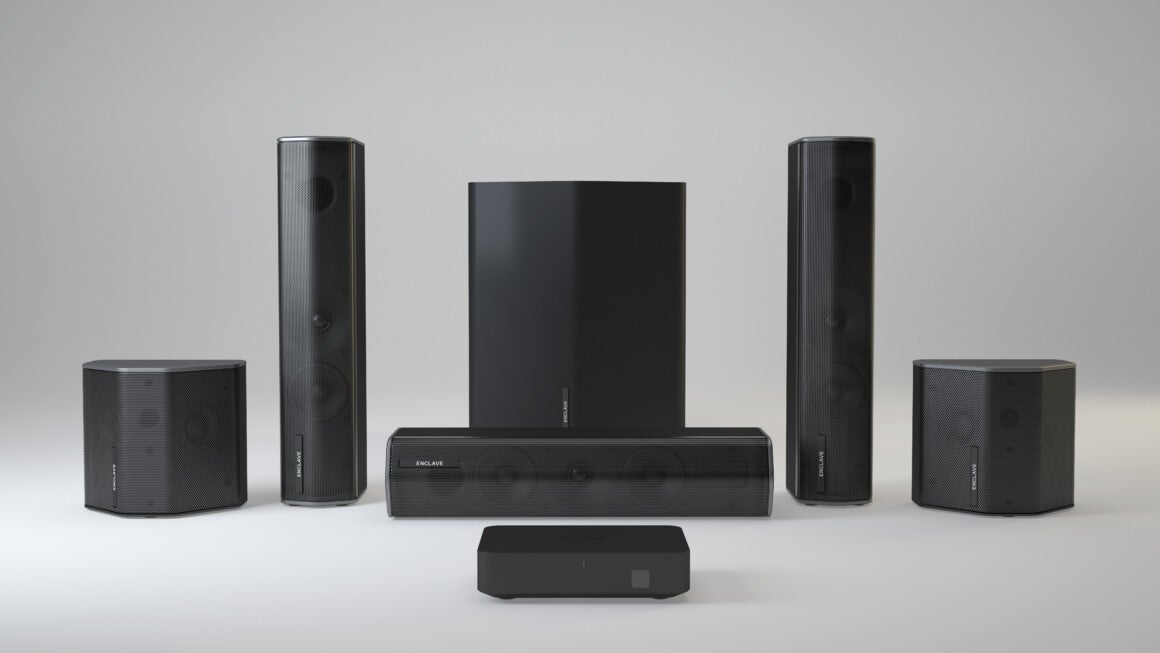 The 5.1 channel Enclave Audio CineHome II wireless surround sound speaker system is the perfect gift to add to a newly furnished mancave or entertainment streaming environment. The CineHome II provides true surround sound without the tedious setup process and hefty price of most dedicated surround sound systems. Unencumbered by reels of speaker wire, the wireless audio system sets up as easily as a soundbar but provides the dynamic, dedicated surround sound that users are looking for in a home theater system. Users simply unbox, place the speakers and subwoofer throughout the room, add power, connect the system to a content source and the system syncs automatically.
Prepare yourself for impactful movie nights, immersive gaming sessions, or cheering on your favorite team in your upgraded mancave with the incredible soundstage of the Enclave Audio CineHome II system. The system operates on a discrete wireless network – isolated from any in-home Wi-Fi networks – which means it is safeguarded from interference and does not impact any online gaming or streaming experiences. The system supports uncompressed 24-bit, 96kHZ audio with extremely low latency and less than one microsecond of synchronization between speakers. Powerful yet affordable, the Enclave Audio CineHome II wireless speaker system provides users with a dynamic, impactful audio experience across a 360-degree field of sound, capable of instantly enhancing any mancave or home theater environment.
Buy now
Epson Home Cinema 4010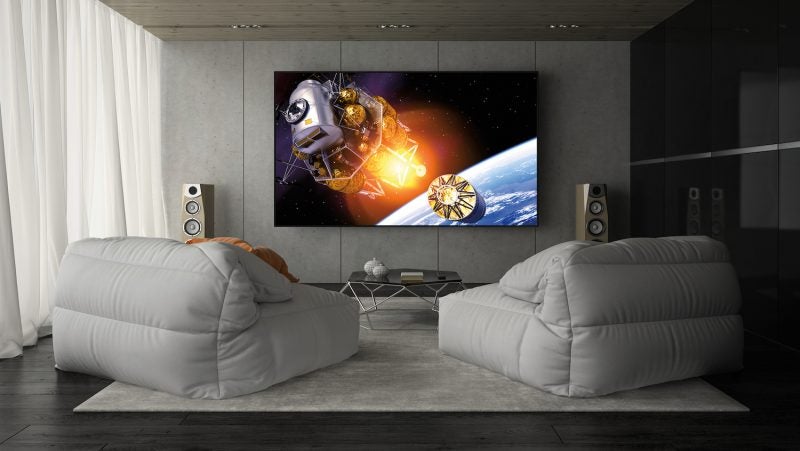 The Epson Home Cinema 4010 4K PRO-UHD projector is the ultimate home theatre experience. It's packed with features that make everyday life easier, more entertaining, and more productive. It's the perfect device for anyone who wants to do more with their projector. The 4K Ultra HD Home Theater Projector is the ultimate addition to your home theatre. It's great for watching movies, playing video games, or even streaming TV shows and sports. You can use it with any HDMI connectivity so there are no limitations on what you can watch! And because this projector uses an advanced 3-chip design, it delivers incredibly bright images in full color with incredible detail and clarity. This means you get a picture that's crisp and clear from edge to edge of the screen. With HDR compatibility, colors look more vibrant than ever before too. Experience movies like never before when using this projector! If you want the best picture possible from your projector, then look no further than this 4K Ultra HD Home Theater Projector.
Get your Epson Home Cinema 4010 4K PRO-UHD Projector today!
Buy now
Give The Gift of Lighting With Lume Cube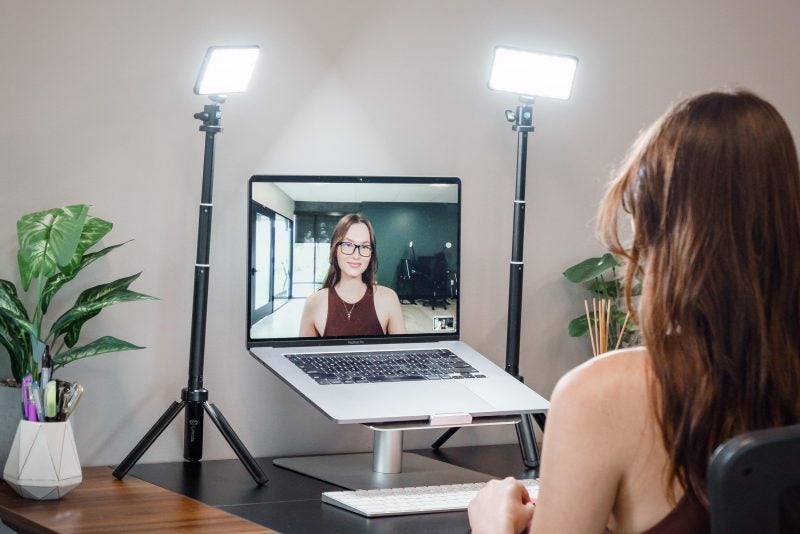 The digital age has ushered in the ability to work from home, with Zoom conferences becoming an essential part of the routine. Proper lighting is key for being camera ready, and Lume Cube's Broadcast lighting cubes are the ultimate solution for the perfect video appearance. This Holiday Season, help your loved ones get camera ready with Lume Cube.
The Lume Cube Broadcast Light Kit 2-Pack Bundle is everything you need to have ideal brightness while eliminating shadows and reflections. The kit includes two lighting cubes that are small enough to take on-the-go for remote work and the setup is as easy as placing the lights on a flat surface. Each light is equipped with an adjustable tripod and a 360 degree ball head mount to ensure an ideal lighting solution for your needs, all while preventing screen glare and unflattering face shadows. SWAGGER loves the adjustable height, brightness, and temperature control.
For the best video appearance with a 2 point lighting system, angle both lights pointed down at your face at 45 degrees, with the light shining out of the frame to prevent glare from glasses.
Give the gift of lighiting this Holiday Season with Lume Cube.
Ride1UP 700 Series Electric Bicycle – The Ultimate Riding Experience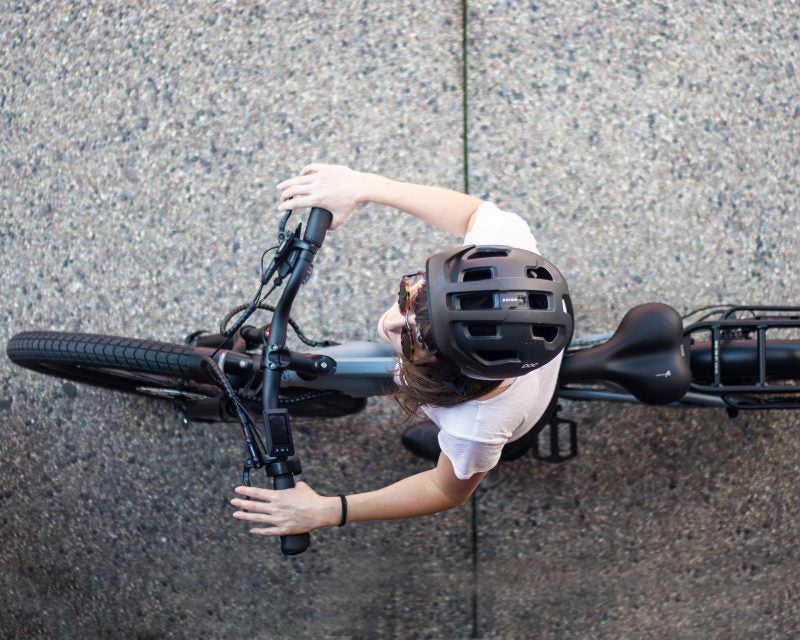 Electric bikes are changing the world and the way we navigate it. Ride1UP is leading the way – clean transportation alternatives in our communities have never been this accessible to the everyday individual. Fascinate your friends and neighbours, reduce carbon emissions and save yourself boatloads of cash with the click of a button. 
Change the way you interact with our environment thanks to Ride1UP's aggressive pricing and mission to serve their customers with incredible quality and superior post-sale support. Don't sacrifice quality for jaw-dropping price tags that most have only had the luxury of affording, until now. Enter the 700 Series.
Hydraulic brakes, hydraulic forks, programmable color display, 2.4" Super Moto X tires, powerful 750 watt hub drive motor with an ultra sensitive 12 magnet cadence sensor. You've been on the nice list all year round and it's time you treat yourself to the futuristic electric sleigh that even Santa will envy.
The decision to ditch your car has never been easier. Enter the high-end electric bike market today… for half the price!
Buy now
Skullcandy: A Gift Everyone Will Love
'Tis the season where people rush to find great holiday gifts to include as awesome swag. The Skullcandy Crusher Evo headphones are something everyone will enjoy. Music lovers will enjoy the impressive sound quality, political junkies can catch up on their podcasts, and academics trying to learn a new language will benefit from this epic swag.These wireless headphones are comfortable and perfect for long-term use with a battery that lasts up to 40 hours. Charge them for 10 minutes and get up to 4 hours of sound. Naturally, these wireless headphones use Bluetooth, so anyone can instantly make phone calls, switch tracks, or change the volume. It is easy to transition seamlessly between tasks. Users can even personalize their sound using the Skullcandy app or dial up the bass to their personal preference using Skullcandy's patented Crusher Adjustable Sensory Bass. Whether someone's looking for a holiday gift or is buying for themselves, these headphones are a fantastic option.
iRobot Roomba i3+

The perfect gift for a loved one looking for a break from cleaning.
Just in time for the busy holiday season, the new Roomba i3+ is the perfect gift for those in need of extra help at home. iRobot's Roomba i3+ is a stylish robot vacuum packed with advanced features like systematic navigation and self-emptying capability with Clean Base Automatic Dirt Disposal. Take cleaning floors off your giftee's to-do list and head to iRobot.ca.
iRobot's Roomba i3+ is a stylish new Roomba vacuum packed with advanced features like systematic navigation and self-emptying capability with Clean Base Automatic Dirt Disposal – emptying its own bin, so you don't have to think about vacuuming for months at a time.The Roomba i3+ cleans your floors by vacuuming dirt, dust and pet hair in hard to reach areas, and can even be controlled with the sound of your voice by pairing with smart home voice assistants like Alexa or Google Assistant.