For Victor Solomon the parallels between basketball and the creative process runs deep.
The artist's ability to blend sport and art with his unique perspective and modern take on historical methods has given him All-Star status among brands, athletes and fellow ball lovers.
Based out of Los Angeles, but proudly raised in Boston, Solomon continues to make his mark with his collection, Literally Balling. The ongoing project explores the narrative of basketball's impact on today's pop culture through the use of extravagant and opulent materials and artistic methods that are centuries old.
"For the entire project it's really been about taking historical processes and re-contextualizing them for the sport…
and celebrating what it can provide as a platform," Solomon said.

Using medieval techniques to handcraft extravagant backboards (that cost upwards of $30,000) made of stain glass and netting made up of crystals, Solomon re-imagined the traditional backboard and hoops into pieces worthy of kings. He explains each material and his methods were chosen as part of a bigger picture. Literally Balling was on display in Los Angeles for NBA All-Star Weekend, as well as in New York, Miami and Shanghai for The King's Court, an exhibit celebrating Lebron James during his Asia tour last year.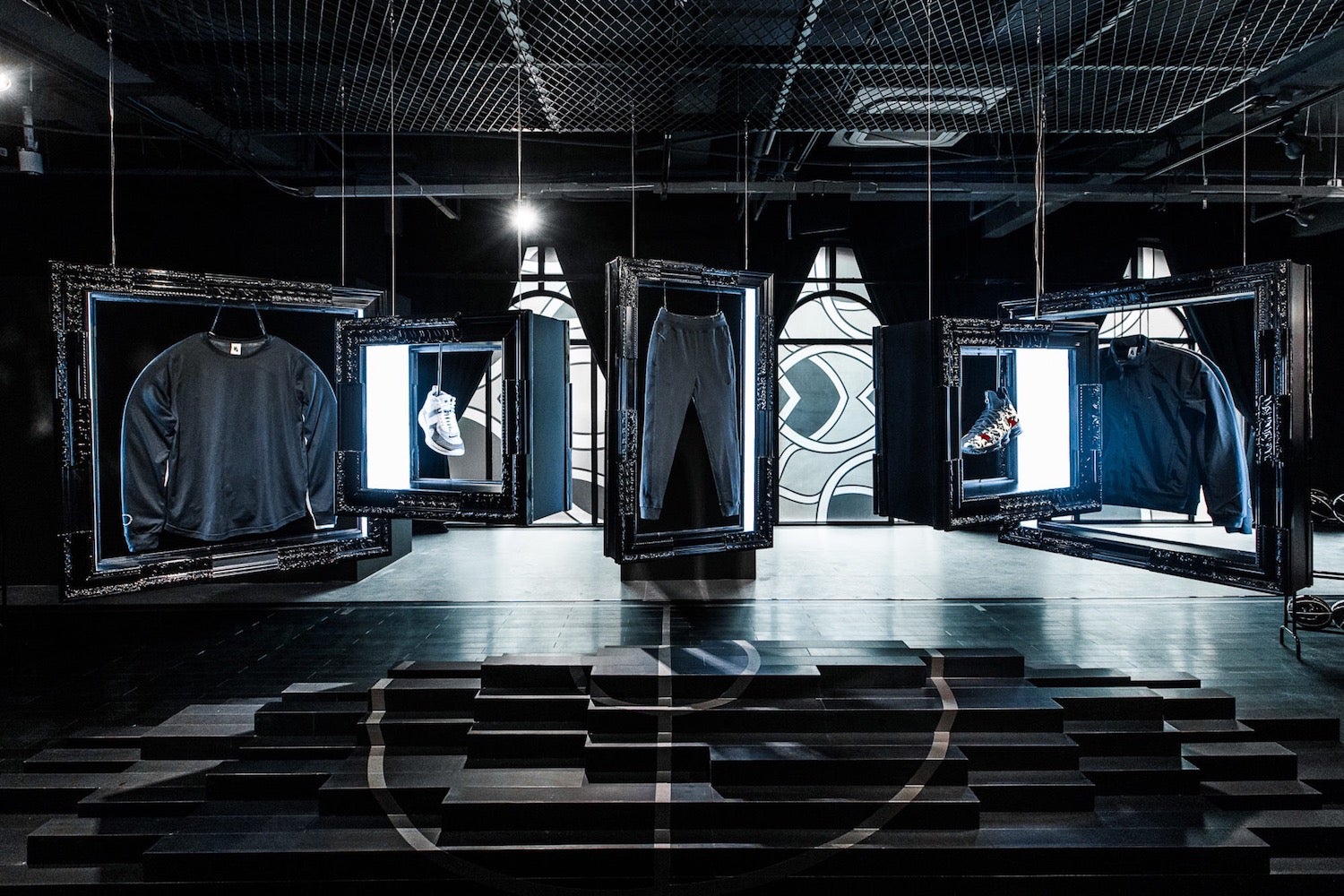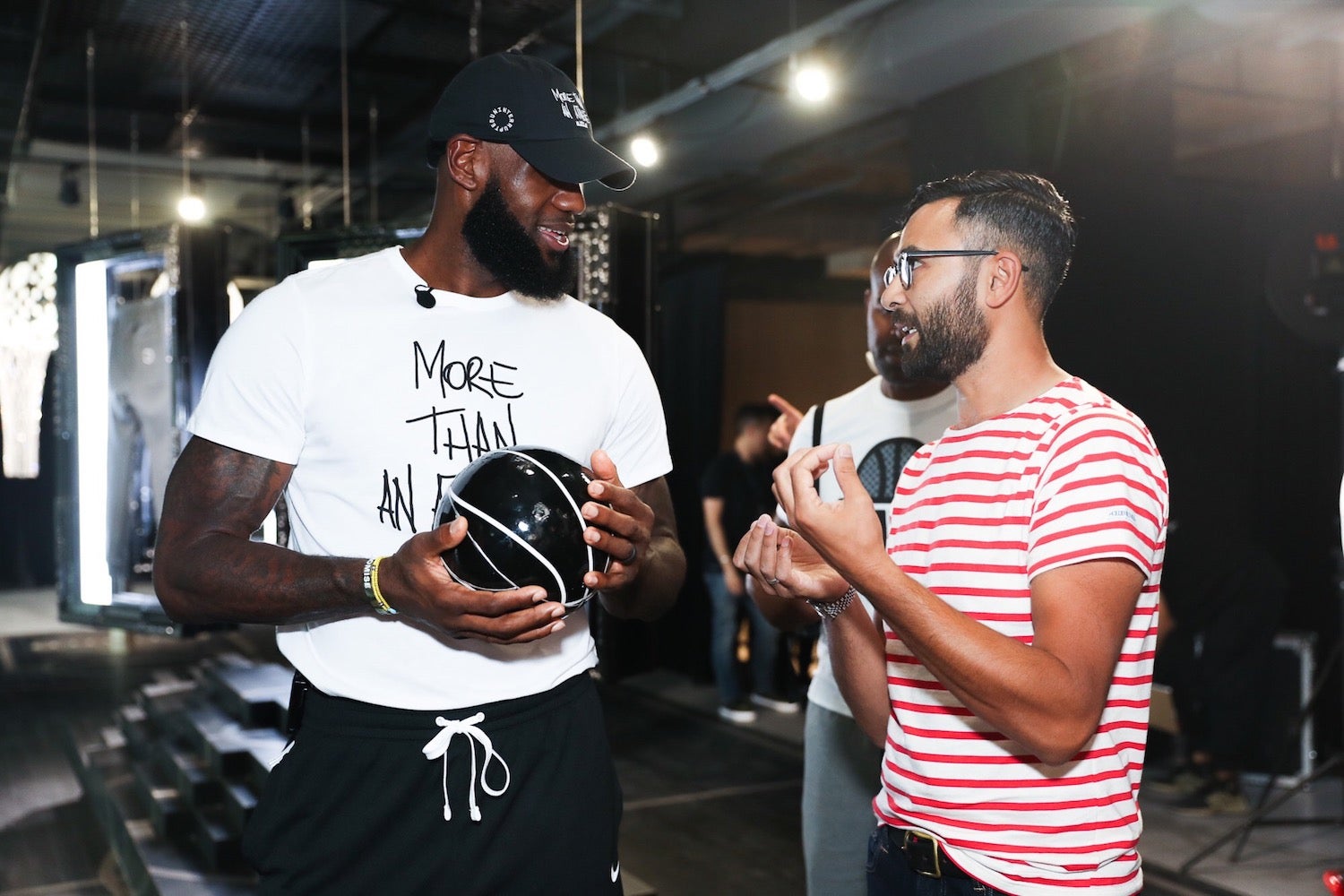 "I think there are a lot of people who are making things in the basketball space right now that are kind of arbitrary," Solomon explains.
"I've particularly been interested in taking that conceptual narrative and really try to tell a story, and a lot of these materials and processes that I try and employ in my work have this great, rich history – stain glass historically in medieval times was so expensive to produce only churches and kings could afford to show it off so I think managing the two with what cultural dominance basketball is taken on made a lot of sense. For me initially it was just out of the curiosity of learning the process and celebrating the sport and I think it tapped into a bigger cultural conversation."
Solomon also worked with Nike to create a unique backboard and hoop for Kevin Durant for an exhibit featuring the athlete's own photography and achievements. Solomon was also commissioned by the Boston Celtics to create another unique hoop as a retirement gift for Paul Pierce, a project that connected Solomon to his roots.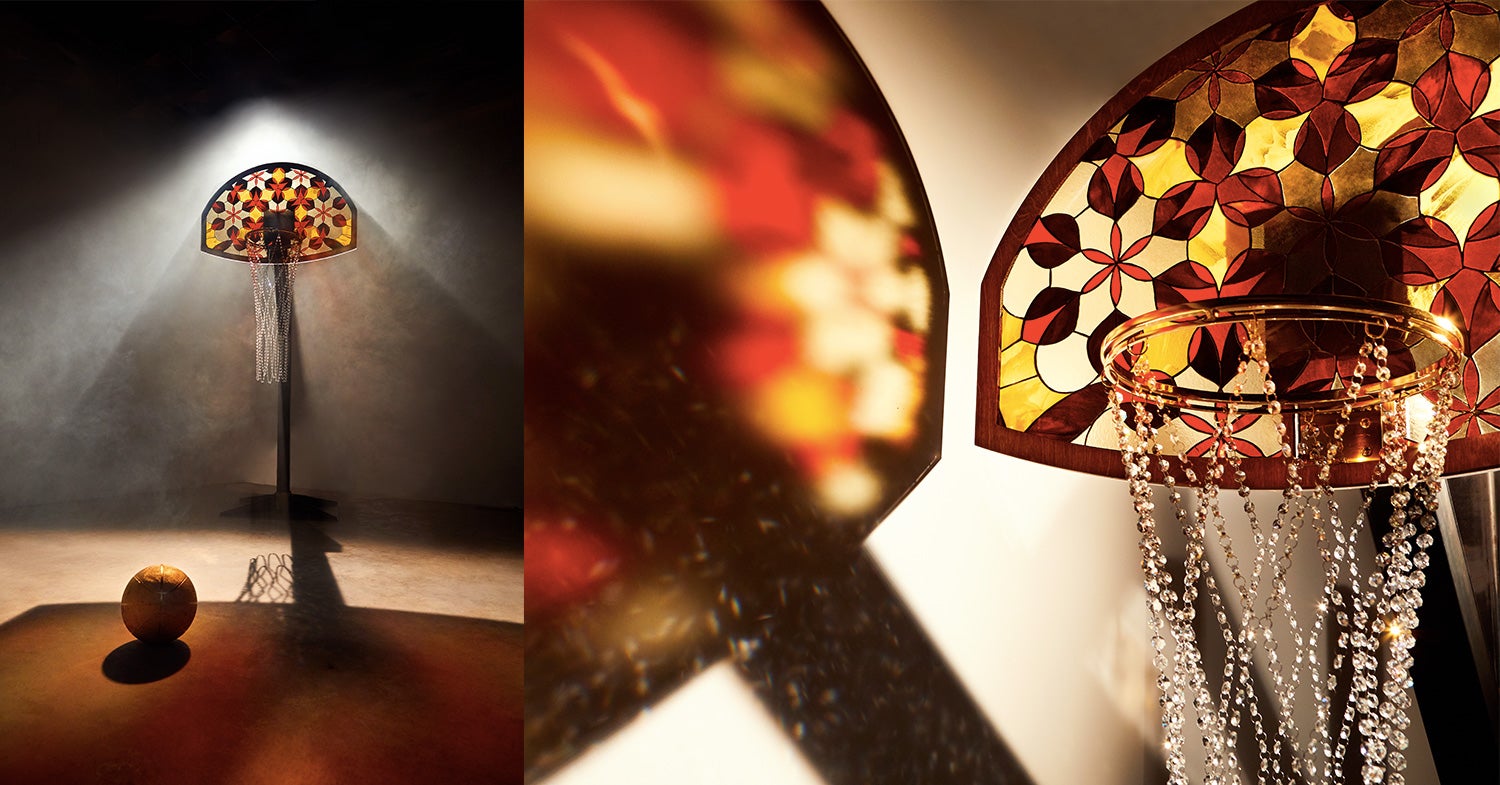 "I grew up in Boston and you kind of get handed a Celtics jersey when you're born so basketball was naturally always a part of my life, but when I was growing up there I was like this brown poor kid around all these rich Italian and Jewish kids and there was not a lot of opportunities for us to make a connection, but the basketball court was very low barrier to entry so it was a very even democratic playing field," he said.
"I think there's a nice poetry in basketball being this great universal equalizer."
While Solomon continues to explore and experiment with new techniques, such as a misting hoop he recently shared online, he always stays ready for the next opportunity, another parallel with a baller's journey to the big leagues.
"A lot of the pieces I do independently trying to challenge myself creatively I have the flexibility to spend six months or a year to explore the process and figure out how to pull things off. The flip-side of that is the collaboration or client project that pops up, the aggressive timelines that come with that but it's fun," he said.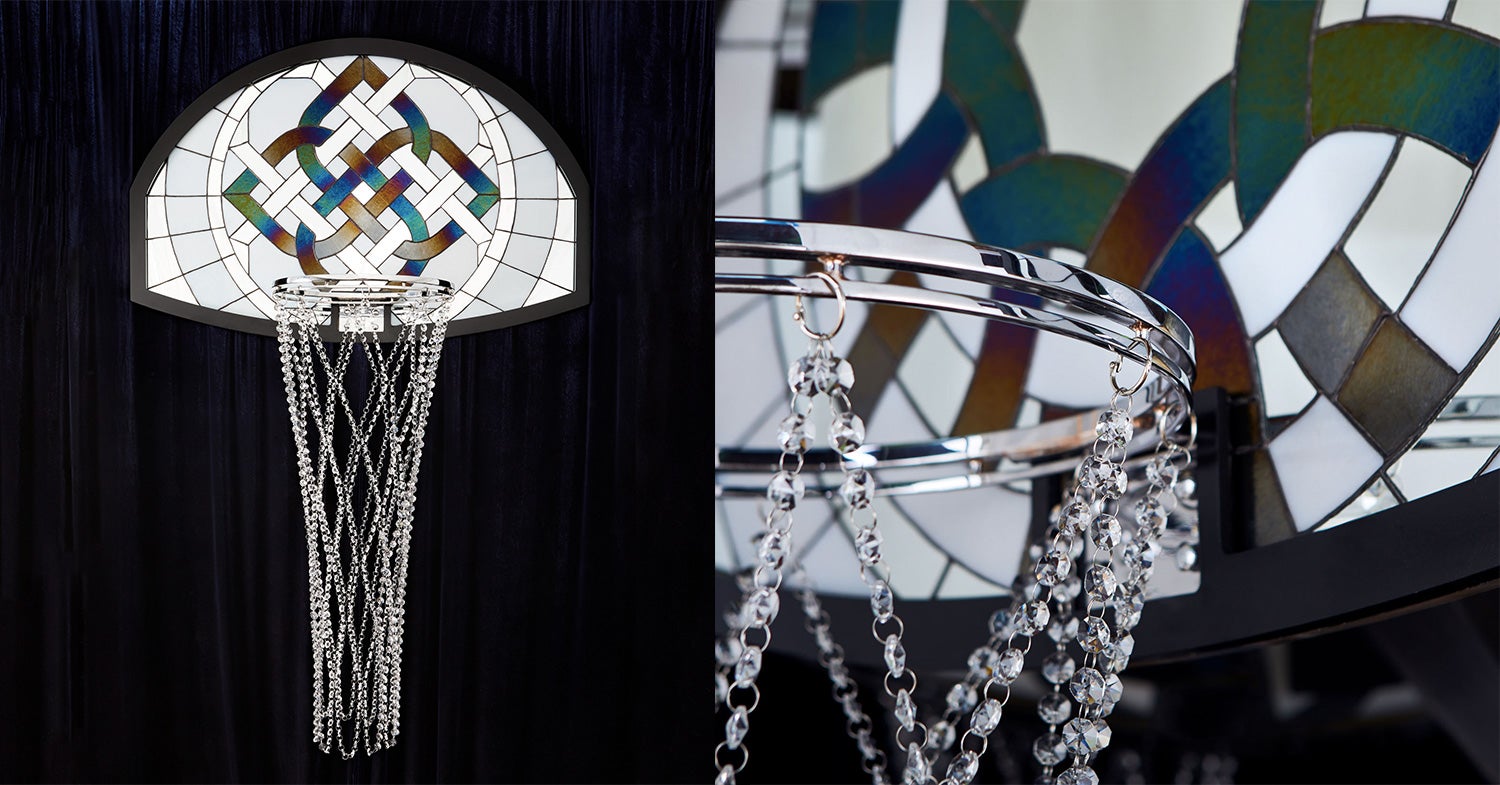 "It has a nice sporting parallel because I see the time that I spend in the studio experimenting with different techniques, it's like practicing and working out in the gym and when the call comes and the opportunity comes up that's like game time."
One of the most memorable projects to date was constructing a porcelain basketball using an ancient Japanese technique called Kintsugi. Kintsugi, is where you rejoin ceramics and highlight the joints with gold so you're highlighting where the breaks were as formative parts of the object's shape and creation, Solomon explained.
View this post on Instagram
"Instead of hiding the imperfections you're actually celebrating them which felt like it had this real parallel with an athlete's journey and that really felt like the perfect convergence with what I've been trying to do – taking these historic techniques and taking meaningful storytelling and trying to blend those two in a sporting context."
On the list of dream collaborations, Solomon says he'd love to work with Terry Rozier of the Boston Celtics, Damian Lillard of the Portland Trailblazers, James Harden of the Rockets and finishing up possible projects with the Warriors' Steph Curry.
As for the Larry O'Brien Trophy-level type of dream project, Solomon says he wants to create a basketball court that people – ball fans or not – will flock to.
"One of the many things on that golden list is to build this marble basketball court and drop it in the middle of nowhere sort of a la that Prada installation in Marfa, Texas," he said.
"Really going back to the basketball court being the great equalizer and sort of an opportunity to bring people together. I think building this gilded, gorgeous destination court that people make a pilgrimage to can be a very meaningful bit of storytelling around the journey and what it can do to bring people together. So that's the dream project for sure."