Are you in the market for a new laptop with a 17-inch display? If you are, you should know that the 17" LG gram will give you the power to work anywhere that you want to, at any time of the day or night. Designed to free you from time and space limitations, this lightweight and compact laptop has plenty of appealing bells and whistles. Its luxurious, sleek appearance is very pleasing to the eye, but it's just the beginning in terms of what the 17" LG gram has to offer…
This Laptop Is So Easy to Carry Around
Weighing in at under 3 pounds, this laptop is the lightest 17-inch laptop in the world. It's supremely portable. You may tote it along with unprecedented ease. Don't let the light weight fool you, though. This laptop has the superb, cutting-edge technology that you want, need and deserve, including a long-lasting 72wh battery (it lasts up to 19.5 hours) which will give you the capacity to get everything on your to-do list finished.
Long battery life is so important. It makes life so much easier. When you choose this laptop, it will run for most of the day on a single charge. You won't have to worry about low battery power when you're deeply immersed in tasks or just enjoying yourself online. When it's time to move on to a new location, put your laptop in your bag and then access a big screen no matter where you go.
If you want to boost daily productivity and you're always out and about, this laptop will help you to get more done while you roam.
Leave the frustrations of owning an older, outdated laptop behind. Move into a bright future where you can design and produce at a faster pace. Enjoy optimized convenience that gives you total control over your workday and leisure time.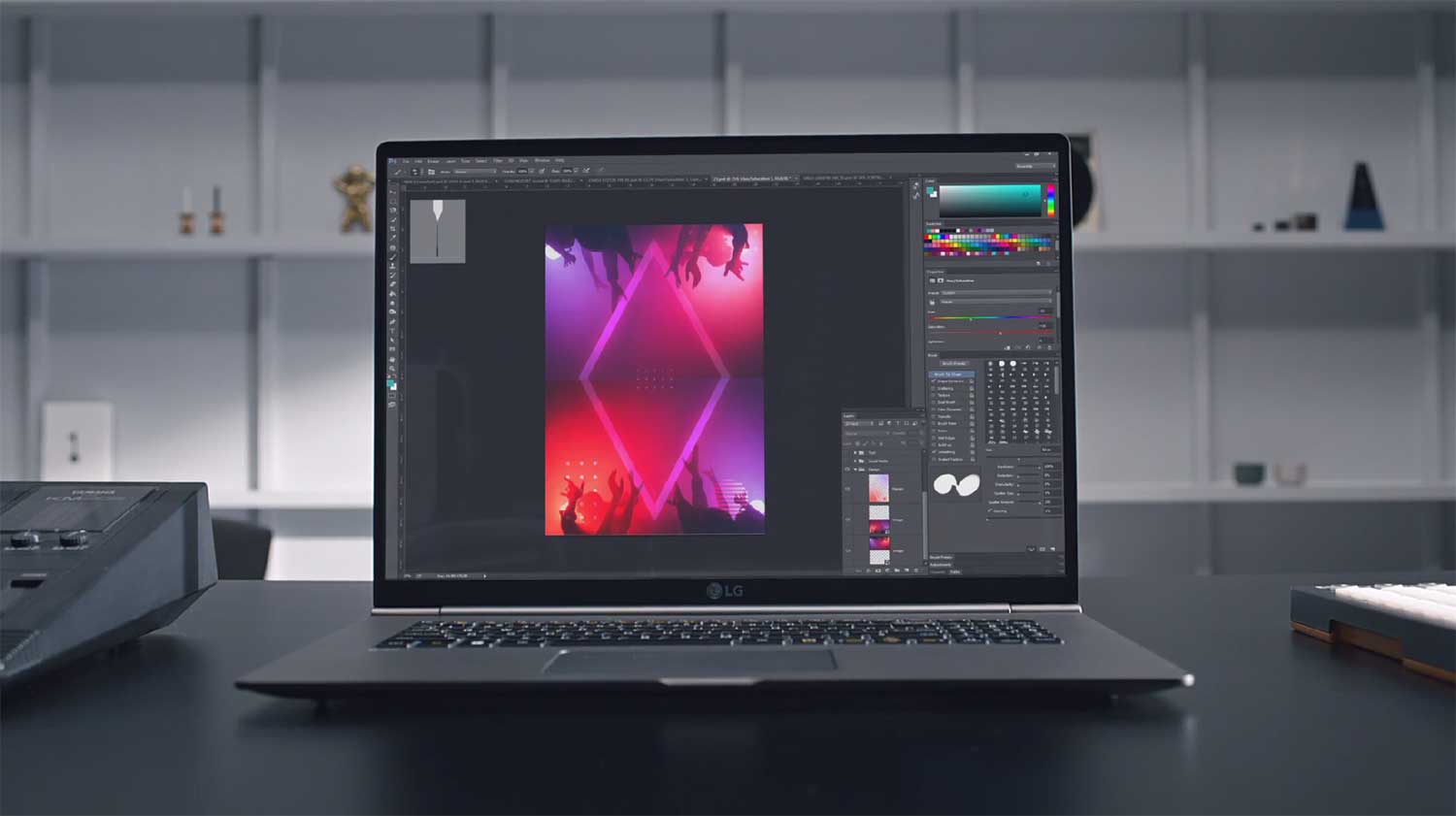 Enjoy A Larger Screen with Amazing Resolution
You will appreciate this laptop's 17-inch WQXGA (2560×1600) 16:10 IPS display, which features a 15.6-inch compact body. With this laptop, you'll be able to see information on the display which was formerly hidden from view. Images will be remarkably crisp, vibrant and detailed. Utilize the superior aspect ratio of your new laptop to edit clips, type up documents and retouch photos. This laptop makes design a breeze.
If you want a screen that functions as a larger canvas, the bigger scale of the 17" LG gram will make it a smart investment. Perfect for businesspeople who lead busy lives in bustling urban centres, as well as video/photo editors, this versatile, feature-packed laptop's roomy screen, incredible resolution and easy portability make it a total game-changer.
As you can see, you don't have to settle for a smaller screen, subpar resolution and mediocre-to-poor audio in order to access lightweight portability. You can have it all. This laptop was designed for busy people like you. It was designed for businesspeople and designers who want the ultimate in technology, connectivity and convenience.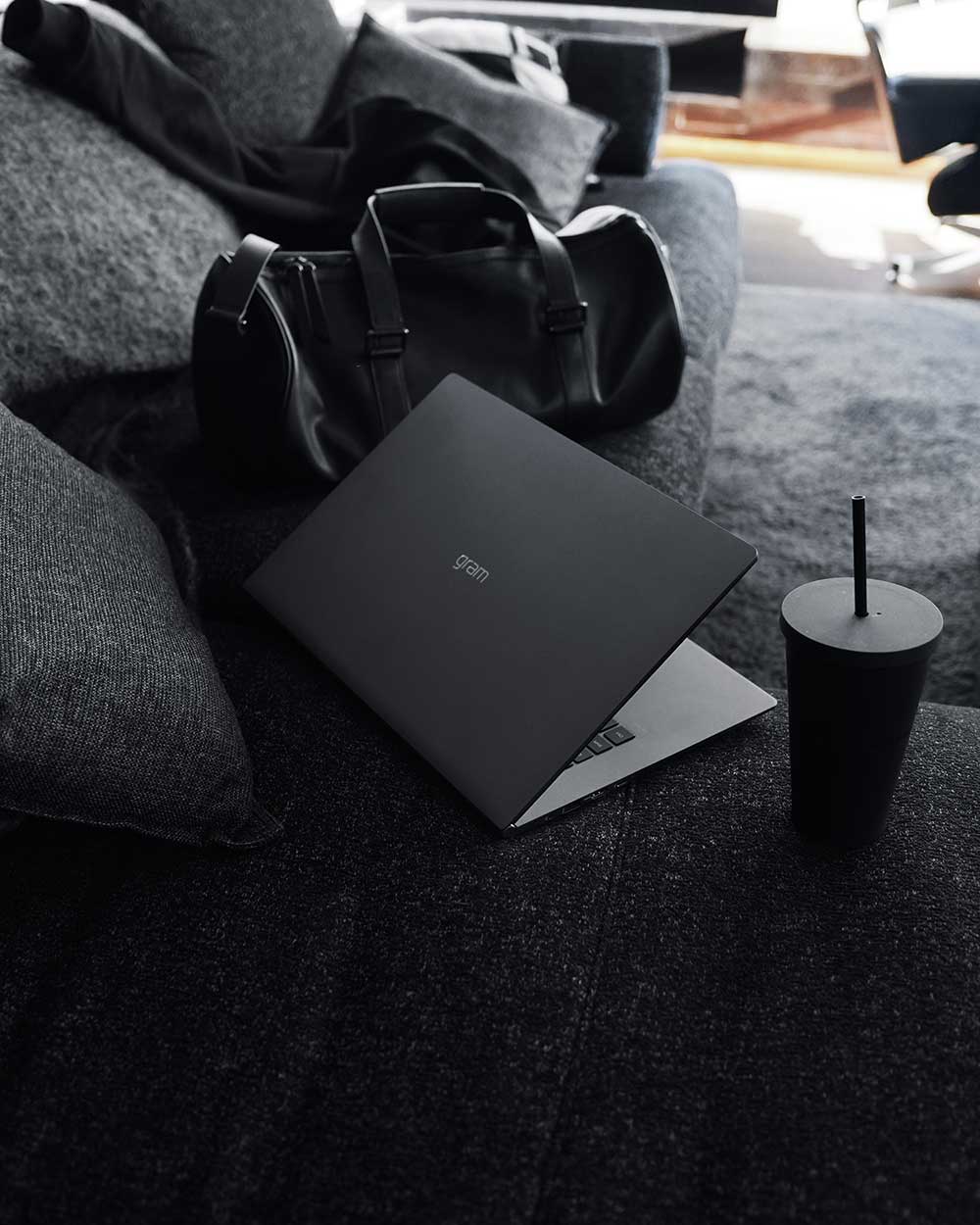 Access Superb Processing Power
With the 17" LG gram, sophisticated style and lightweight ease come without sacrifices. This laptop has impressive processing power.  Thanks to its Intel® Core™ i7, your everyday computing tasks will happen twice as fast as they would with a PC that's 5 years old.
Seamless editing of photos and videos will be a reality. You'll find it so simple to move between windows and programs rapidly, improve your everyday Wi-Fi experience. It'll also make it simple to stream movies without any hassles or headaches, multi-task with efficiency, thanks to the awesome power of this acclaimed processor.
It offers so much value for the money. It has style, features and power galore. If it's time for an upgrade, the 17" LG gram should be on your short list.
Isn't It Time For A Change?
Now that you know more about this powerful new laptop, which is perfect for urban businesspeople and designers, don't you think it's time for a change? Imagine all that you can do with this highly-rated laptop.
Streamline Your Daily Routine
Our daily routines play a big role in how successful we are. The world's most eminent businesspeople and designers have established daily routines that help them to be as productive and creative as possible. This elegant laptop will help you to streamline your daily routine, with a mind to achieving your own career goals.