What will she want?
Where do I find it?
How much is this going to cost?
Answering those three questions will make or break the experience of holiday shopping for the women in your life.
When you try to answer them by wandering aimlessly in random stores, with a deer-in-the-headlights expression on your face, gift buying turns into a miserable chore.
Gilt City offers a completely different approach — one where you can work online, from anywhere, find almost anything and not break your bank account in the process.
For the uninitiated, Gilt City creates voucher and credit programs through relationships with brands across categories like beauty, apparel and home, as well as local offers at restaurants and spas. It promises savings of 55 per cent off or more when you take advantage of its offers.
The process is deliberately designed to be simple and fast. You'll either buy a credit to use directly on a brand's site, or get a free voucher code to use on a brand's site. Enter your credit card, get the confirmation code and away you go. (For a limited time, Gilt City is also offering a discount for new users if they sign up through any of the links provided. That means if you send $50 you'll get $10 off. Spend $100? Get $20 off, or spend $150 and get $30 off. See the terms and conditions for more details.)
That helps address the second and third questions of where and how, but you still need to answer the most important question: What will she want? To help with that, we worked with Gilt City to come up with 10 different ideas to get your holiday shopping off to the best possible start.
State Cashmere
You literally can't go wrong with the softness and luxuriousness of cashmere, but it's like buying a lot of other gifts for women: there are differences in quality and craft. State Cashmere covers off both of those areas.
Besides carrying a range of versatile and essential styles and colours, State Cashmere doesn't use blends. That means you're getting 100 per cent "pure" cashmere, and she'll likely feel the difference.
Even better, State Cashmere comes from a shepherd's family and works directly with suppliers in Inner Mongolia, so you're getting quality clothes directly from the best possible source.
Get Up to 50% off Merchandise Credits to State Cashmere on Gilt City
Dr. Rogers RESTORE
Developed by an actual dermatologist, RESTORE is based solely on premium ingredients that are hypoallergenic and plant-based in a facility certified by the U.S. FDA. The company says there are made to help every skin type at every age.
There's also sustainability and corporate social responsibility to consider: Doctor Rogers says RESTORE products are responsibly sourced and biodegradable, vegan and not tested on animals.  Even the packaging is recyclable.
Get Up to 40% off Merchandise Credits On Doctor Rogers RESTORE at Gilt City
EberJey
EberJey describes itself as a company that "believes in softness," where the quality of its PJs, sleepwear and lingerie allow women to "relax into effortlessness."
Created by women, for women, these are a deliberate counterpoint to the era where push-up bras and G-strings were the dominant options on the market. It was founded by two best friends, and buying something that lets her ease into being is one sure way to confirm the woman in your life will remain yours.
Get $50 off your purchase of $150 of EberJey on Gilt City
Getaway
Building balance in life has arguably never been more important than in 2020. Instead of overpaying for a hotel that leaves you feeling hemmed in, Getaway lets you recharge in nature by booking cabins designed to give people time, space, and permission to be off.
With a dozen outputs across the U.S., booking your stay online is easy. You'll find each cabin equipped with a comfy queen-sized bed or queen bunks with fresh linens, a kitchenette, fire pit and, yes, an indoor toilet.
Another thing she'll like: for every booking, Getaway makes a donation to the environmental non-profit One Tree Planted.
Get Up to 34% off Credits for Houston, Dallas, BOS, NYC and DC Getaway locations on Gilt City
French Girl
You need more than a bathtub and a fluffy robe to create a spa-like experience at home. French Girl will give you everything else, with a selection of hand-crafted, thoughtfully curated skin, hair, and body products.
French Girl also offers a guilt-free indulgence because, beyond only using natural, plant-based ingredients, the company focuses on using ethical, cruelty-free business practices throughout every step of creation, production, and distribution.
Even better, one dollar from every purchase of its Rose Lip Polish goes to charitable organizations that support planetary wellness, empowerment of women and girls, and preservation of our natural resources. 
Get Up to 50% off Merchandise Credits + GWP when you spend and extra $30 on French Girl on Gilt City
Coordinates Collection
Her engagement ring and wedding ring aren't the only pieces of jewelry that should tell a story. What about the place you met, the place you proposed or the place your first child was born?
Coordinates Collection manages to combine travel, the memories associated with it and jewelry in a unique and beautiful way. Designing in the finest Sterling silver and 14K gold metals over a 21-day period, everything you order can be customized, including an inscription with the latitude and longitude of the place or trip you want to remember.
That means you can help her commemorate an internal journey (like finishing up a class), a personal achievement or the expedition of a lifetime.
Get 50% off Merchandise Credits On Coordinates Collection at Gilt City
H&M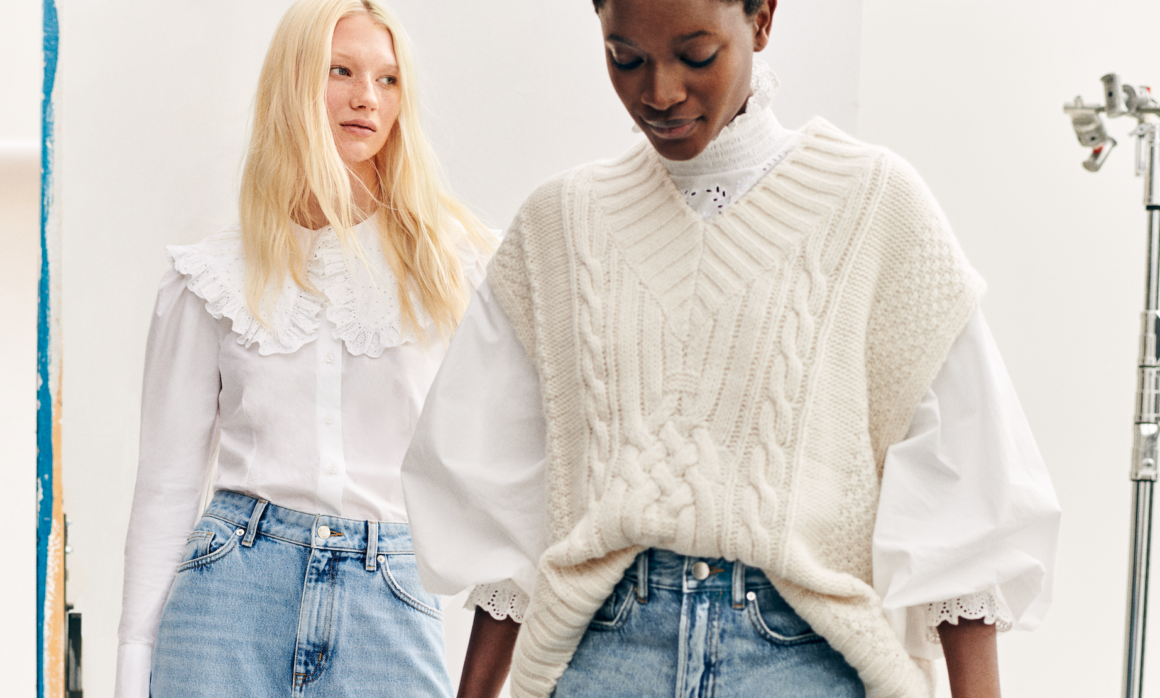 You know she loves H&M. She shops at H&M all the time. What better way to make her happy than to help her do that more often?
Recently the popular retailer has been stocking up on cozy knitwear to keep her warm through the Fall and upcoming winter month. There are also a ton of home decor products on offer and lots of clothes for kids.
H&M also has a longstanding commitment to sustainability and has extensive details on how customers can "shop conscious."
Get 25% off sitewide (stackable with other promos) on H&M at Gilt City
Elemis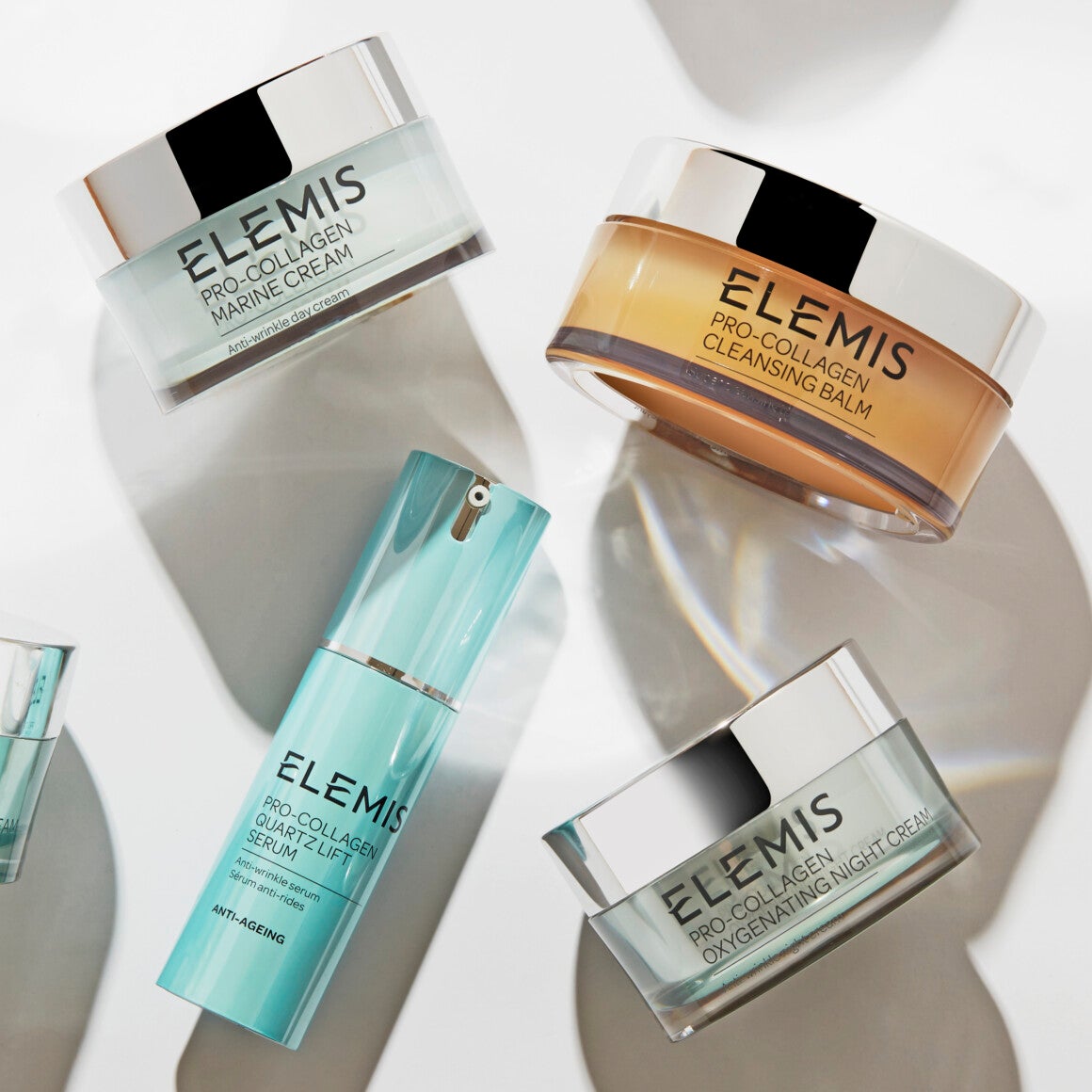 Based in the U.K., Elemis believes in the power of engaging all of your senses you take a skin wellness journey. In layperson's terms, that means it offers professional skincare product that use active naturals in what it describes as "sublime" textures.
Your giftee can schedule a virtual consultation to develop a tailored wellness plan that will protect her skin's unique microflora and fight off daily aggressors while promoting a healthy acid mantle at the same time.
Everything here is made with natural fragrances and with a foundation in aromatherapy, the company promises clinically proven results along with a pleasurable experience.
Get Up to 50% off Merchandise Credits For Elemis On Gilt City
Rachel Zoe CURATEUR
She's a fashion designer, businesswoman and a writer, but with her subscription service Rachel Zoe could also be holiday shopper helper you've always wanted.
As an all-encompassing, curated lifestyle membership, CURATEUR—aka curator in French — promises more than a box that shows up at her door every month. She'll get a carefully selected array of luxury home decor, cocktail accessories, latest fashion pieces, the most-coveted makeup and skincare products.
Not only is everything you get Rachel Zoe-approved, but offered at exclusive prices that will be much better than what you'd get via regular retail.
Get Rachel Zoe's Fall CURATEUR for $69.99 (normally $99.99) plus GWP valued at $225 (each box valued between $400-$500) on Gilt City
Üllo
There's nothing like a nice glass of wine to finish up the evening, and Üllo will help ensure it's the best possible wine she can drink.
Using what the company calls Selective Sulfite Capture™ technology, Üllo is a wine purifier that filters sulfites and sediment to bring wine back to its natural state.
Beyond the Selective Sulfite Capture™ technology, the Üllo comes with an adjustable wine aerator in a single, intuitive design designed to respect the simplicity and ritual of wine.
The product also two types of filter for whether you are looking to remove sulfites from a single glass or the whole bottle. In other words, play your cards right by buying the right gift this holiday season and she'll want to have a drink — and who knows what else? — with you.