You walk out of a fancy restaurant and spot the Porsche being brought by a valet and think, 'Why him?"
A Bentley comes cruising up to a traffic light and as you make contact with the driver, your gaze says, "Why not me?"
Or you walk past a lot where, behind a glass window, sits the Lamborghini of your dreams. "If only," you think. "But how?"
Most of us never voice these things aloud, and so nothing happens. Daniel Macdonald is using one of the world's most popular social platforms to give us the intel we all secretly wanted.
Best known as @itsdanielmac on TikTok, MacDonald has become a nearly-overnight viral sensation thanks to a series of TikToks that are as simple as they are entertaining.
The formula? MacDonald walks up to people who are either driving who have just parked their luxury vehicle and asks them what they do for a living — basically a nicer way of connecting the dots between being an ordinary human and having a Ferrari.
"I sell drugs," one man joked (maybe). Others cited careers in law, investment banking and real estate.
One of the best responses, however, could give a smile to wannabe sugar daddies everywhere: the woman who stepped out of a Maserati and answered, "I'm married."
Though his first TikTok was only posted late last month, MacDonad — who now styles himself as "CEO of What Do You Do For A Living?" — has racked up more than 47 million views, 5.7 million likes and has 1.8 million followers.
You can do more than simply like and share his posts, though. In an almost unbelievable act of entrepreneurialism, MacDonald is now offering a complete line of related merchandise. This includes "What Do You Do For A Living" branded shirts, socks and (not kidding) face masks.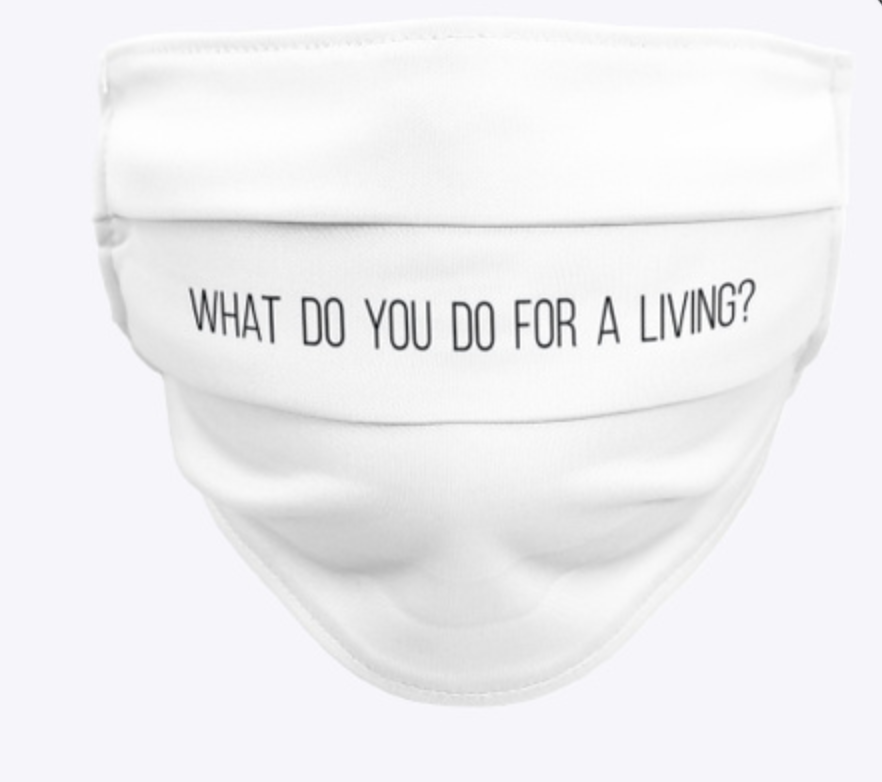 MacDonald's content is coming out at a time when, ironically, luxury cars may be within reach as never before. According to a story on Livemint, the depreciation on a 3-4-year-old pre-owned luxury car means it can be bought for as low as 40% of its original purchase value. Thanks to COVID-19, meanwhile, many luxury car owners, dealers and banks are creating a healthy market for those who would consider a previously-owned vehicle.
Even if you're buying new, a report from Economic Times says some dealers are offering discounts ranging from 5 to as much as 8.5 per cent on ultra-luxury cars, along with a number of promotional extras. These include free insurance and service packages, among other incentives.
In the meantime, MacDonald's investigation in and around what is presumably his home town of Highland Park, Texas has made him a recognizable name beyond the confines on TikTok. In a recent post, he approaches a couple with the usual question, and the two quickly exchange glances.
"We were just talking about you!" the woman says, pointing.
Guess that's what happens when you're truly driven.