As their name suggests, anniversaries of relationships occur only once a year but if you two have been together for several years, then you've had your share of presents. After several anniversaries and original presents that swept your darling off her feet, you are lost on the next anniversary gift.
Luckily, the list of elegant presents for women is endless. From jewelry to clothes, there are many presents that will positively surprise them. Our gentleman's guide bellows gives you the top 7 original and elegant anniversary gift ideas that might not have crossed your mind so far.
A star map of your first kiss
The unique part of an anniversary present is that it should take into account both the giver and the recipient of the present. Furthermore, you are supposed to romantic as a gentleman. We suggest giving your one and only a star map of your kiss if you two haven't been together for more than a couple of years.
This framed stellar map comes with a frame and romantic pieces of information: the latitude and longitude of your first kiss, the exact time (to the second), and a personal quote. For married couples, the husband could get a star map of the day of the wedding or the birthdate of their first child.
A dinner set with a monogram
For those special women who are excellent hostesses, a dinner set is definitely something they will be happy to receive for the anniversary. Instead of just shopping for fine china, you should go the extra mile and print a monogram on every piece in the set.
The design and the color of the monogram should match the lining of china. Choose a font your sweetheart fancies and add plates, bowls, and glasses if not included in the original set to make it complete.
A designer laptop bag
There is hardly a woman who would not be thrilled to get a designer bag for a present, whatever the occasion. However, the chances are that you have already bought her a trendy purse while you were dating, so now you must come up with a different present.
Well, if your significant other has a laptop she takes to work, then she needs a laptop bag. Nowadays, most designer bags are designed in a way to fit a laptop inside. In fact, designers and manufacturers are producing more and more bags that are solely intended for trendy transport of a lady's laptop.
Diamonds are (not) forever
We can only presume how many times before you have bought your sweetheart a piece of jewelry. That's why you're not thinking of buying yet another necklace or an earring for the coming anniversary. Another reason might be the price of jewelry, as a luxury piece has the potential to set you back thousands of dollars.
In reality, not all jewelry is expensive, as there are many affordable jewelry pieces ideal for an anniversary present. Whether your budget is highly limited or fairly large, you should be able to single out a piece of jewelry that is both affordable and original. Our suggestion is to look into women's watches, as they are among the present men least buy for women.
A personal chocolate fountain
Just like jewelry, sweets are another present you have been buying for years now. You can discover new confectionery manufacturers and buy ever bigger boxes of chocolate but in the end, she will have grown tired of this present. Luckily for you, there is one sweet gift (pun indented) that does not a cliché. A chocolate fountain is something you saw only in movies or at gala receptions.
As technology improved, the fountains became smaller in size and cheaper to build, so there is no reason not to afford one for your beloved wife or fiancée. If she has a sweet tooth, then a towering chocolate fountain will arouse all her senses. To complete the present, add a few strawberries or pretzels for her to dip into a pool of milk chocolate.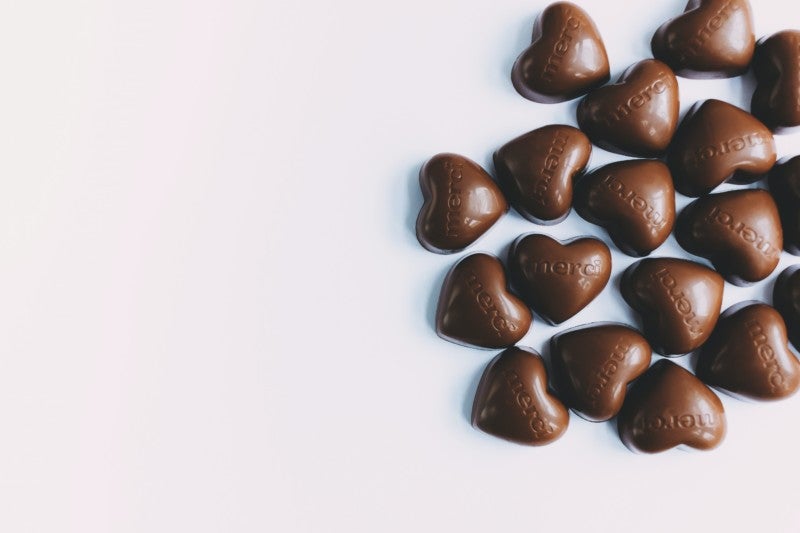 Kimono robe
Your partner probably wears a nightgown in bed and a bathroom when hitting the shower. However, you can add a bit of exotic to this bedroom/bathroom routine by buying her a kimono robe. Originally from Japan, a kimono is valued in the West because of the softness of the fabric and the elaborate ornaments a traditional kimono comes with. Weave a monogram on the chest and order a male version for yourself, and you've got the ideal anniversary gift.
Her favorite belt
When shopping for women's clothes, you are in the dark when it comes to style. Clothing items seem to in and out of fashion almost at a monthly level, making a man's life hard. The trick to overcoming this issue is choosing simple garments whose design doesn't change much over time.
One such item is the belt, which is easy to shop for because this piece doesn't adhere to fashion trends. Essentially, women wear the belt they like the most, not the ones that are in vogue.
We can conclude that the anniversary gift needs to be special and unique, just like your darling. Try to avoid repeating presents from previous years, as there is more than one piece of jewelry your one and only will be thrilled to receive. 
Morgan Rose Elliott is an aromatherapist, yoga instructor, animal lover, a happily married mother of three. She enjoys reading biographies and writing poems, sunny days on the beach and any shape and form of vanilla. Crazy about the '80s, her favorite band is Duran Duran (although kids prefer Franz Ferdinand, and the husband Blink182) and she is obsessed with Netflix original Stranger things.