Enhance your furry friends life with the best products for happiness and well-being. From innovative tech gadgets to cozy beds and scratch-approved furniture, we've got it all. Happy pet-parenting awaits!
P.L.A.Y.'s Houndstooth Lounge Bed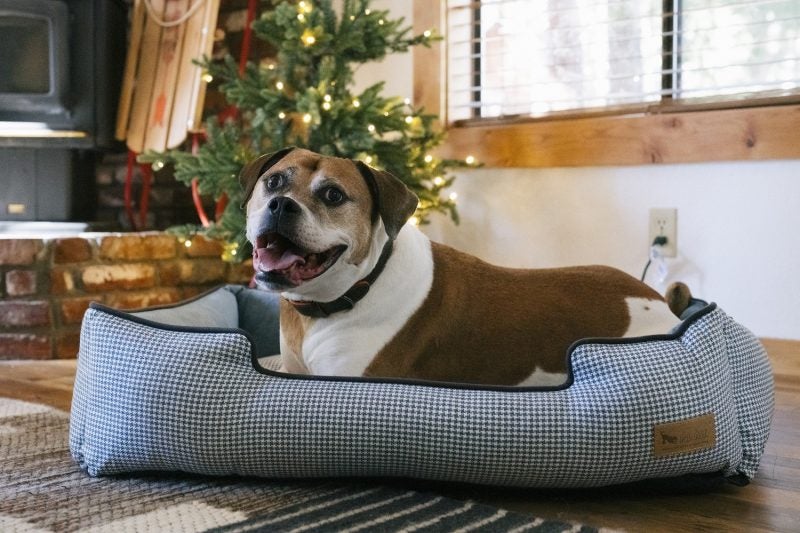 Cozy up this holiday season with P.L.A.Y.'s best-selling Lounge Beds. Perfect for dogs with various sleep preferences, these beds boast supportive bumpers that double as comfy headrests. Crafted with our eco-conscious PlanetFill® filler, derived from recycled plastic bottles, and offered in a delightful array of colors and materials, these beds are designed to become your furry friend's cherished snooze spot for years to come. Plus, don't miss out on our exclusive holiday offer! Save 15% with promo code SWAGGER15. Make this holiday season extra cozy for your beloved canine companion while supporting a San Francisco-based B Corp dedicated to sustainability.
Wild Earth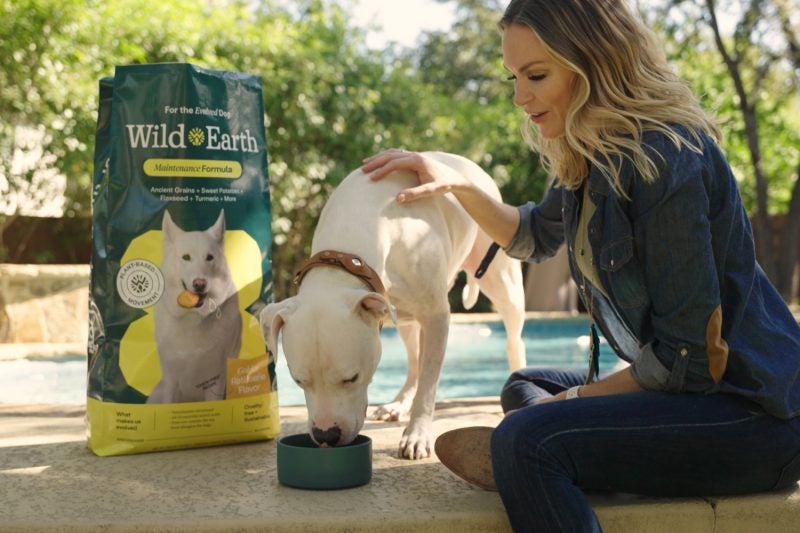 You may recognize Wild Earth from Shark Tank, where co-founder Ryan Bethencourt won over Mark Cuban in 2019, and since then Wild Earth has become a leader in the alternative protein pet food market.  Offering veterinarian-developed, plant-based dog foods that are made from high-quality, clean, sustainable ingredients that contain all the essential nutrients dogs require to thrive.  All of their formula options are also hypoallergenic because they are made without meat, dairy, or wheat—which are the most common food allergens for dogs. Try Wild Earth today and save 30% on your first order + get a FREE bag of treats.
Buy now
Big Barker Dog Beds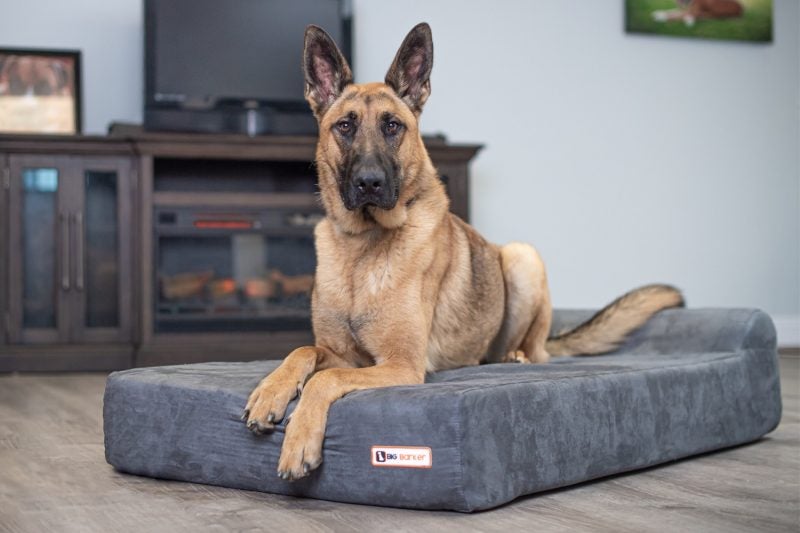 In our quest for pet essentials, Big Barker caught our attention—and for good reason. Handcrafted with precision, these beds cater specifically to big dogs, offering a level of luxury and comfort that stands out in a saturated market. Made in the USA, Big Barker beds are endorsed by veterinary surgeons and rehab experts alike and are clinically proven to aid dogs with joint issues thanks to their superior orthopedic design. The practicalities? Impressive. Washable covers, customizable embroidery options, and even a cooling mattress feature. And if longevity is a concern, the 10-year warranty should ease your mind. It's not just about providing a bed; it's about giving your dog a superior sleep experience. Find yours at www.bigbarker.com or on Amazon.
Sleepypod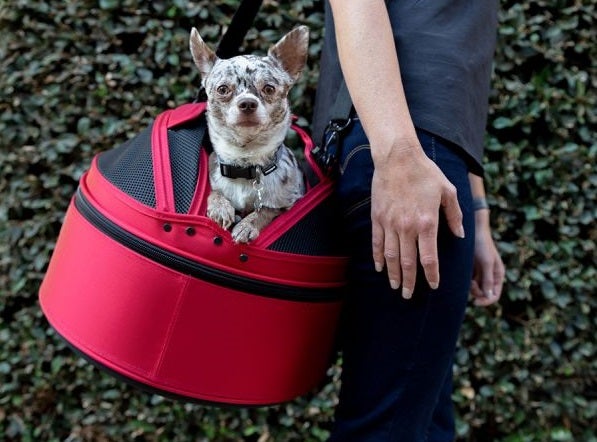 Our editors searched high and low for the most luxurious pet carrier on the market and we found it! Meet Sleepypod, a multifunctional pet bed, carrier and car seat for animals weighing 15 lbs and under. As a trusted fixture in your pet's daily life, the Sleepypod mobile pet bed enables your furry companion to travel safely in the comfort of its own bed, thereby lowering the anxiety associated with travel. The ultra-plush bedding has a removable, machine washable liner surrounded by a luggage-grade ballistic nylon base. To prepare for travel, simply zip on the mesh dome and go! The ever-so luxe and sleek Sleepypod is available in 10 colours and was rigorously crash tested to ensure safety performance. It's time to sleep, play and go with Sleepypod!
Furbo Dog Camera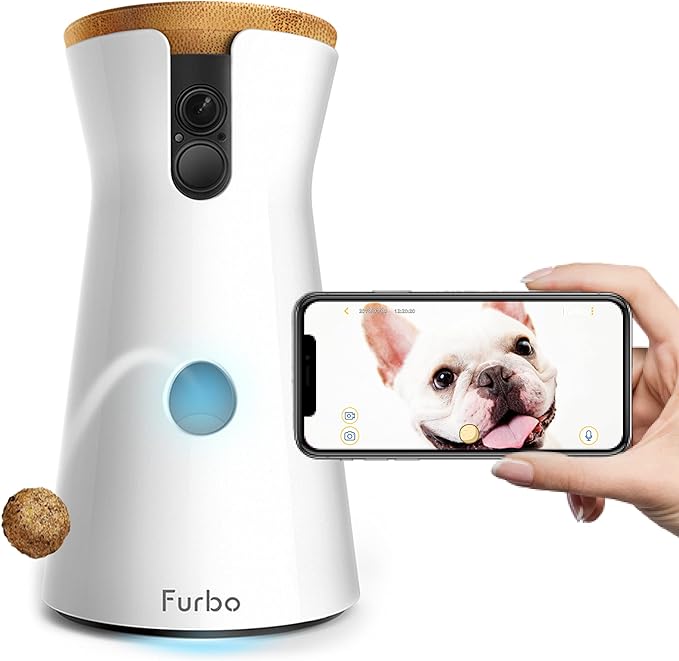 The Furbo 360° Dog Camera is a game-changer for pet owners. Its 360° coverage ensures you can keep tabs on your beloved pet from every angle, whether they're playing, resting, or being mischievous. The interactive treat tossing feature lets you reward and engage your furry companion remotely, promoting mental stimulation and fun. This device also offers real-time alerts, thanks to its subscription service, notifying you of your dog's barking or unusual activities at home. Additionally, the two-way audio allows you to communicate with and reassure your pet while you're away. The Furbo Dog Camera is your window into your pet's world, providing peace of mind and connection.
Thrills & Chills™ Halloween Haunted House Corrugate Cat Scratcher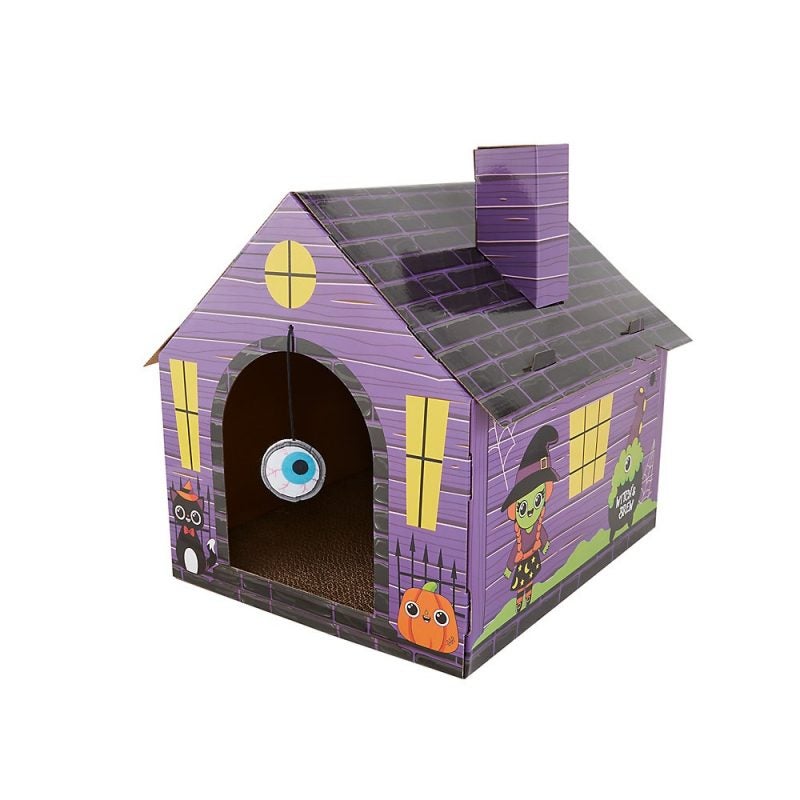 The Thrills & Chills™ Halloween Haunted House Corrugate Cat Scratcher is a captivating addition to your cat's playtime. Crafted from durable corrugate material, it satisfies your cat's natural scratching instincts while offering a spooky twist with its haunted house design. This cat scratcher, measuring (insert dimensions), is the perfect size for your feline friend to explore, scratch, and play with. It not only provides entertainment but also protects your furniture from claw marks. Whether your cat is in the mood for spine-tingling scratching or a cozy hideaway, this scratcher promises hours of amusement, making it a delightful and functional addition to your pet's play area.
Wicker Handwoven Rattan Pet House
The Pottery Barn Woven Wicker Pet House redefines pet accommodations with its harmonious blend of style and comfort. This beautifully crafted pet house seamlessly integrates into your home decor, providing a cozy retreat for your furry friend. The wicker construction exudes durability and timeless elegance, ensuring your pet's sanctuary withstands the test of time. Designed with ventilation in mind, your pet will stay comfortable year-round. The raised base keeps them elevated from the floor, while the cushioned interior offers a plush resting space. With versatile sizing options and its ability to complement your interior design, this pet house is the epitome of both functionality and aesthetics. Elevate your pet's comfort and your home's style with the Pottery Barn Woven Wicker Pet House.
Buy now
K&H Pet Products Pet Bed Warmer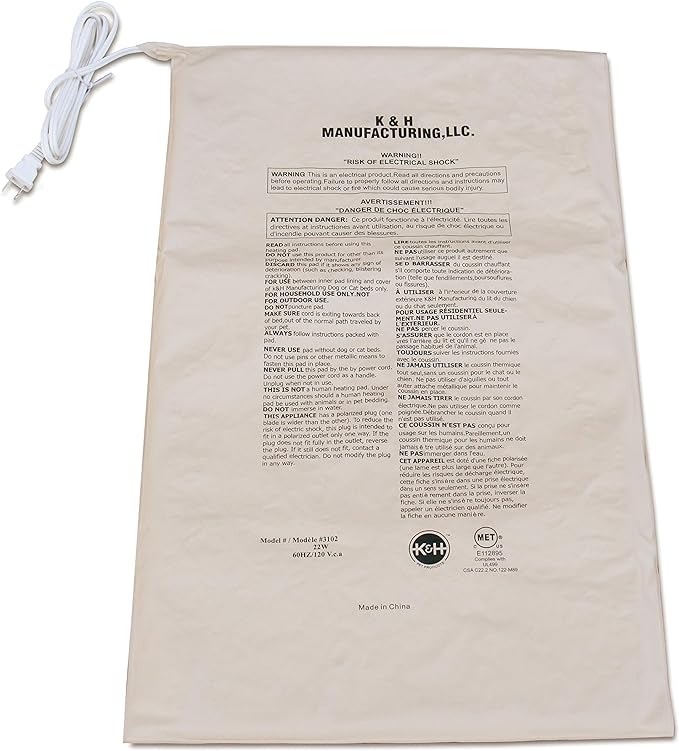 Introducing the Small Pet Warmer, a must-have accessory for keeping your furry companion cozy during colder months. This pet warmer, available on Amazon, offers a gentle and consistent source of warmth to ensure your pet's comfort.
With a power output of (insert watts), it's designed to maintain a safe and soothing temperature that's perfect for small pets. Measuring (insert dimensions), it's a compact and versatile solution suitable for various pet enclosures, from beds to cages.
The Small Pet Warmer is easy to use and energy-efficient, providing peace of mind while ensuring your pet stays warm and content. Keep your beloved pet snug and happy with this essential heating accessory.
Buy now