It's time to find the perfect gift for every woman in your life. Whether you are shopping for your mom, friend, sister or significant other, SWAGGER has you covered. We've search high and low to find the gifts she wants this holiday season. So sit back, relax and shop on!
Discover ethically made and beautifully crafted gifts for everyone on your list this holiday season at Made Trade. From organic cotton robes to sustainable jewelry and so much more, you're sure to find the perfect surprise for all the important women in your life. 
Handmade with centuries-old techniques by the best wool felters in the world, these super comfy, artisan-crafted Kyrgies slippers keep your feet at the perfect temperature year-round. Each pair is made in a women-run workshop in Bishkek, Kyrgyzstan where the wool is locally sourced from small regional farms. 
Find ethically made and sustainable gifts for everyone at madetrade.com
Get Her What She Wants This Holiday Season – The Dyson Corrale™ Gift Edition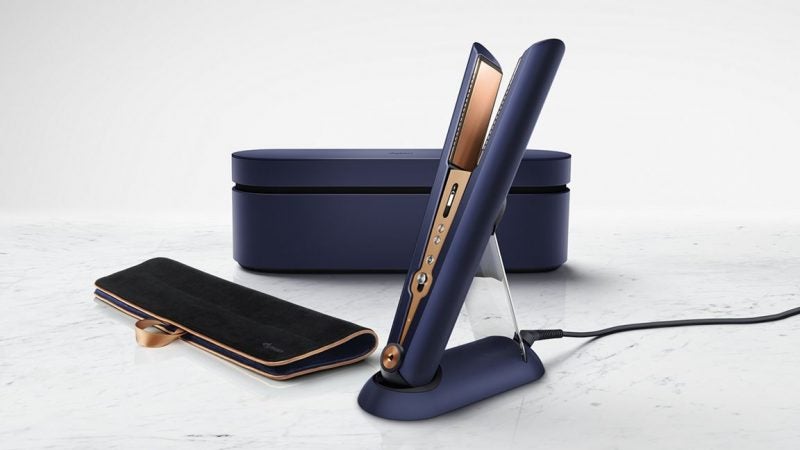 The holidays are about sharing special moments with loved ones, creating life lasting memories and sharing gifts that bring joy. Get her what she wants this holiday season and grant her the gift of style with the Dyson Corrale™ Gift Edition. This limited edition gift set comes with the iconic Dyson Corrale™ straightener in a limited edition ultra chic Prussian Blue colour. The limited edition hair straightener is accompanied by a leather case, detangling comb, and paddle brush. The Dyson Corrale™ Straightener is CORDLESS so users can effortlessly move around and travel with ease. Perfect for all hair types using innovative technologies, the flexing manganese copper alloy plates shape around the hair providing a flawless holiday look with less heat and half the damage. Use the Dyson Corrale™ to style hair for an ultra straight sleek look, undone waves or a fresh blow-out look for any occasion! Watching your loved one's face as they unwrap the Dyson Córrale Gift Edition will be the greatest reward. For only $649.99, create the most memorable moment by sharing the utmost perfect gift.
Gone Adventuring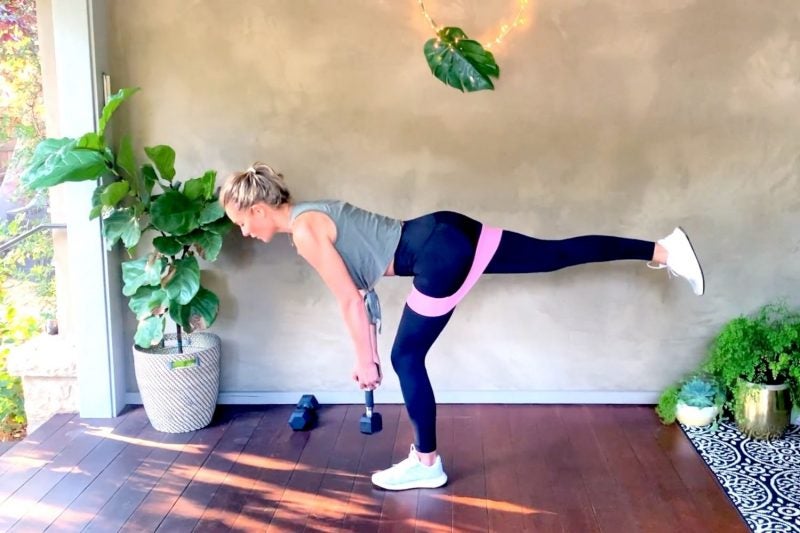 Want your wife to feel fit, fabulous & empowered!
Gift her unlimited access to Gone Adventuring: customized to fit her lifestyle & designed to empower her practice. ​​This is all she needs in one place!
Here are 3 reasons why she'll love our online Pilates & Fitness classes:
ONE: Targeted fitness programs to motivate her, keep her accountable, get her real results & transform her body.
TWO: 500+ workouts comprising 15 training styles & workout focuses to choose from for any level & equipment set up. From Barre to Balance, HIIT & Tabata, Classical to Cardio, Athletic to Postural, Strength to Stretch. Everything needed to make her strong, flexible, sculpted, balanced, coordinated & toned.
THREE:  Her own workout calendar curated for her, customized to her lifestyle! No guesswork, we'll take care of planning, what workout & when; & then track all she's accomplished to motivate & congratulate her! 
Our instruction is both Internationally certified & acclaimed while caring, fun & personable. This is time for her, self-care, self-investment. She is worth it & she should know it, we make it fun & enjoyable! Every woman needs this. We are here to teach, lead & guide her through movement so she is confident she is moving with proper technique to get the best results & stay injury free.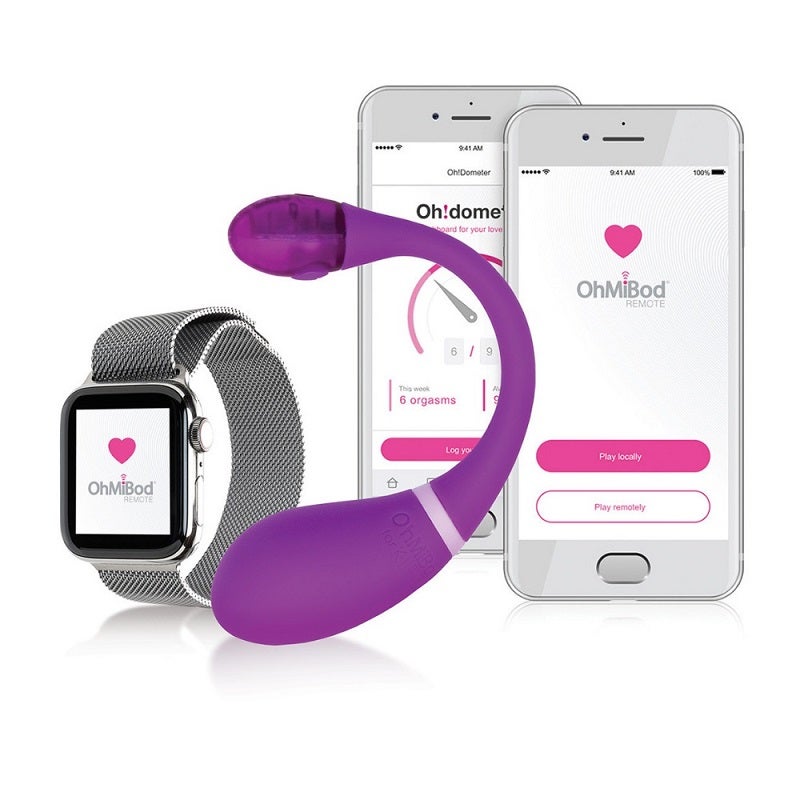 Finally, a gift your girlfriend will never want to put down. Presented by OhMiBod, powered by Kiiroo, the Esca 2 is a Bluetooth® enabled versatile wearable vibrator that will put other pleasure products to shame. Made with body-friendly silicone and a G-spot centric design, this vibrator offers a variety of discreet, on-the-go play that will have her jingle bells ringing. Make the world your bedroom! With illuminating LED lights that sync to the vibrations, this pleasure product provides visual feedback to your partner so they know just what kind of vibes they are sending your way. Now you can light up the night with the touch of your fingertips. With long-distance capabilities, you can engage with your lover from across the room or across the world. OhMiBod's Esca 2 is the perfect gift this holiday season, whether you're on the naughty or nice list.
KRX Professional Ultrasonic Jewelry cleaner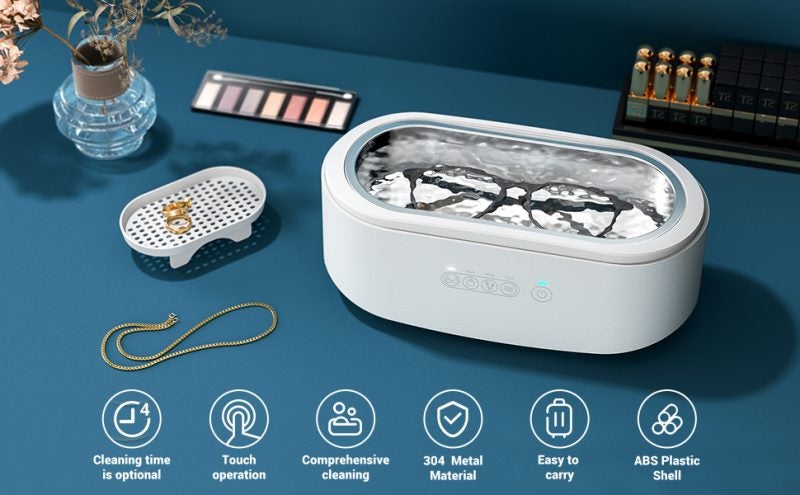 It is the time of year when we all want to give gifts. What could be more wonderful than giving a gift this holiday? Do you have anyone with a jewelry box full of rings, necklaces, bracelets, and earrings that are dirty? Are they tarnished or just looking old after years in storage? The perfect gift for them is the KRX Professional Ultrasonic Jewelry Cleaner. All it takes is one minute with this powerful cleaner, and all your precious pieces will be shiny, beautiful, sparkling like new. This cleaner is powered by ultrasonic waves to remove dirt and grime from every nook, cranny, and crevice in seconds. It operates with just water and very little soap, so there is no need for scrubbing with a brush, using harsh chemicals or detergents that can damage their jewelry's finish. And the results are excellent. The ultrasonic waves emit microscopic bubbles that create millions of tiny water molecules, penetrating deep into surfaces with unmatched speed and effectiveness. You can also customize the settings based on what type of jewelry is being cleaned. Turn the dial from low-frequency to high-frequency depending on whether or not there is gold involved in cleaning.
This is a marvelous gift idea for anyone who loves jewelry, and the KRX Professional Ultrasonic Jewelry Cleaner makes a wonderful addition to any home or professional salon environment. You'll be amazed at how clean your pieces will look with just one quick pass through this powerful cleaner!
Customize Nanoleaf Elements for Her Special Day
Nanoleaf Elements add unique, decorative lighting to any room in the home. You can choose from a wide range of different lighting options to perfectly fit her style. The panels are designed to be placed together. Their unique hexagon shape means you can arrange Nanoleaf Elements however you want. The lighting options and endless design options mean that your special woman will be able to place the Nanoleaf Elements exactly how she wants.
Installation is easy too. If you can hang a picture frame, you can hang Nanoleaf Elements. The products come with adhesive strips included, making the hanging process as easy as ever. Nanoleaf Elements can be customized to fit any mood. Do you want a romantic night with your partner alone? Turn on the Nanoleaf Elements warm, glowing ember. Do you want to have a more lively house party with a few of your friends? Perhaps the waterfall setting will best suite your needs.
The possibilities are endless with Nanoleaf Elements. There has never been a greater gift for a loved one this holiday season.
Nespresso Vertuo & Aeroccino
Are you really surviving the Holiday Season if you aren't caffeinated? Gift your loved ones the Nespresso Vertuo Machine and fulfill their java needs. What makes the Nespresso Vertuo unique is the innovative technology which recognizes each coffee capsule and adjusts its extraction settings to unveil aroma, flavour and crema with the touch of a button. Vertuo coffee can be enjoyed in 5 different sizes and is simple to use – not to mention its sleek design will look luxurious in any home. If you like lattes not to worry – Vertuo has espresso options so you can use your Aeroccino to create the perfect latte.  Whether you want to see a loved one smile bright or you want to put some prep in their step, give the gift of the Nespresso Vertuo machine today!
SWAGGER recommends the Solelio pod.
Hair's to Her, with the Conair Smoothwrap

™

2 in 1 Styler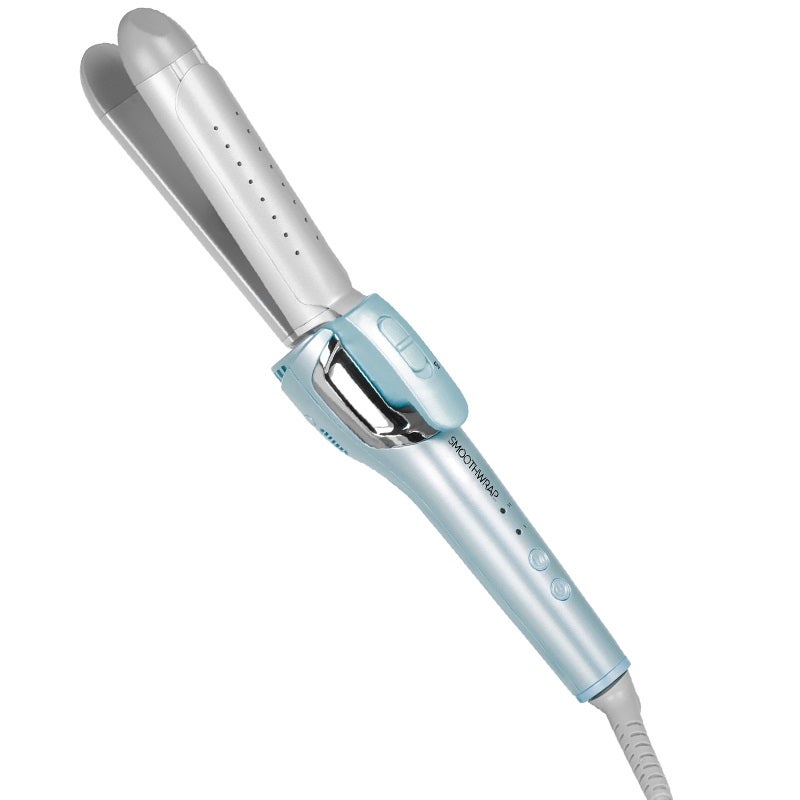 Did you know that it's possible to make your hair (or her hair) healthier all while styling it with heat? Conair's new Smoothwrap™2 in 1 Styler is designed with Dual Ion Therapywhere ions, that condition hair and rebalances its natural charge, leaving it feeling moisturized and conditioned. With a simple flip of the switch, she can easily achieve voluminous curls or sleek, straight hair, making it the most convenient tool to have around thanks to its endlessstyling possibilities. With this tool's extra-long plates and 1-1/4-inch ceramic-coated barrel, it provides even heat distribution, so she'll get frizz-free and undamaged hair every time.
This unique styler is also complete with two different heat settings for every hair type and texture and auto shut off, so she'll never have to worry about it being left on. Once travel is back on again, this gift is the perfect companion for on-the-go styling with an ergonomic handle that folds for easy storage. There is also a hair dryer in the Smoothwrap™ family that will totally reinvent her drying experience and comes with a diffuser attachment for all curly-haired girls! If you're looking to give her the gift of smooth, healthy, and balanced looking hair then the Smoothwrap™ collection is a definite must-have for her this Holiday Season.