If better sex is your thing, you've come to the right place!
We've compiled the latest and greatest of the world of sex into a jam packed article that will certainly get the juices flowing. This curated list of products is set to maintain the bar of ultimate satisfaction in the bedroom.
AutoBlow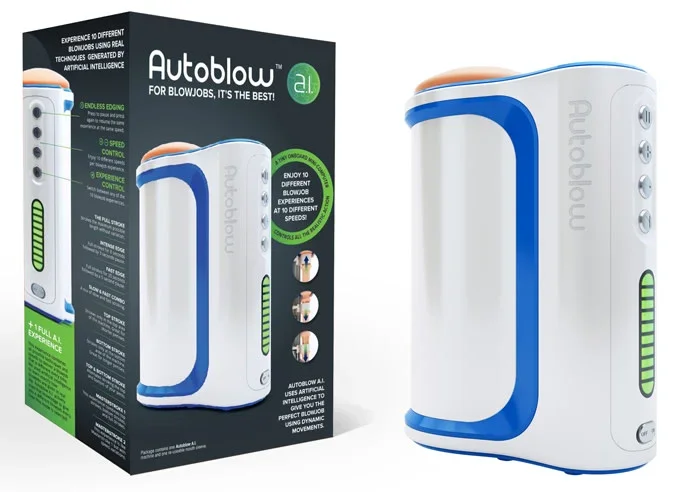 The Autoblow AI+ is the undisputed king of high tech self pleasure. Brian Sloan revolutionized male pleasure back in 2014 when he invented the Autoblow 2 and crowdfunded it on Indiegogo. Since then, the machine has been through 8 iterations, each one improving on the sensations, the noise level, and the technology.  It now is owned by 400,000 men across the globe. The newest version, the Autoblow AI+ adds an adjustable penis gripper to customize the tightness plus internet features to give users the option to create custom stroking modes, download new blowjobs, and even control their blowjobs using voice commands. But fear not, non-high-tech guys; it still comes with 10 original blowjob experiences which were created using artificial intelligence that can be easily selected by just pressing one button! It connects directly to wifi without any app download and even allows men to hand over control to a "remote operator" anywhere in the world, whether that's a partner or a paid provider. 
 If you are looking to upgrade your special "alone time" look no further! The newly released Autoblow AI+ is – no joke – the Bentley of masturbators. If you're anything like me, you'll want to take this machine for a ride every day! Buy it here on Autoblow.com.
Buy now
The Layer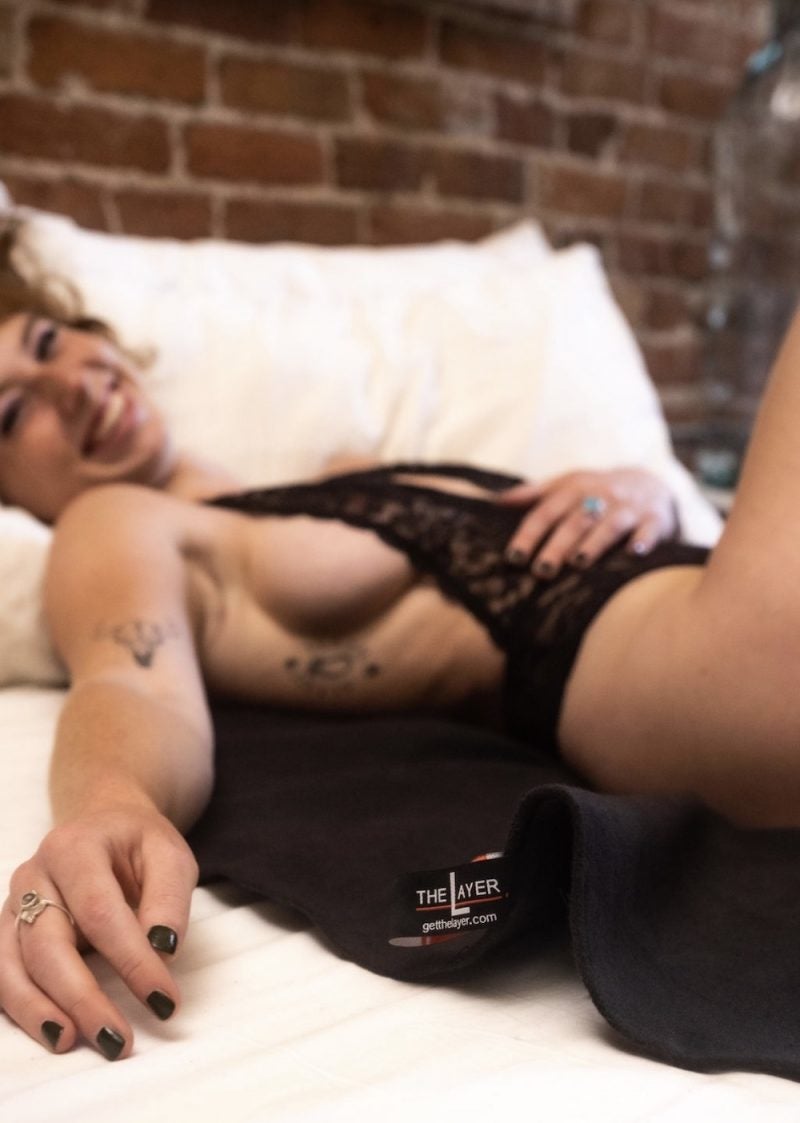 The Layer is an extraordinarily absorbent and completely waterproof sex blanket designed to protect whatever is underneath you from all imaginable sexy messes …
Period Sex – Lube – Squirting – Anal – Food – Ice – Wax – The Good Ol' Wet Spot
The Layer is thin so it doesn't generate extra heat and folds up nice and small for travel or your bedside table. It's black so stains don't show, completely noiseless, EZ machine wash/dry, durable (tested to 300 washings), eco-friendly and hypoallergenic!
No one wants to sleep in the wet spot.
Get The Layer and get lucky! Getthelayer.com
OhMiBod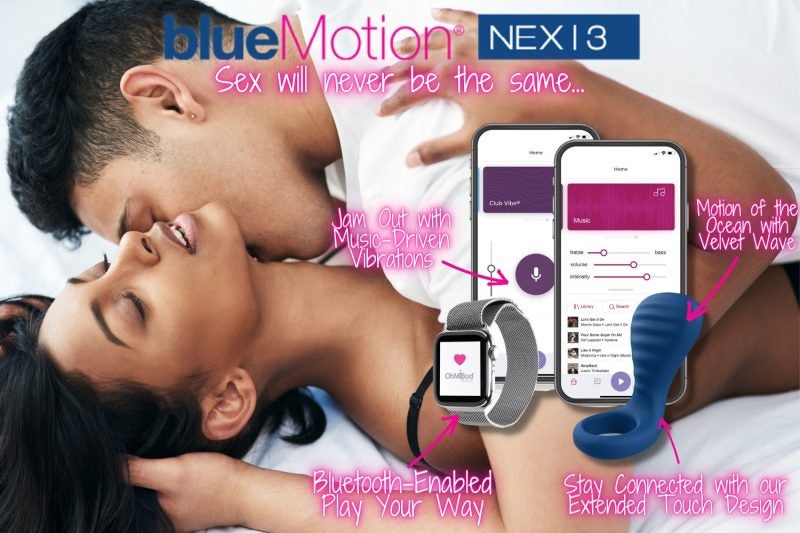 Don't know if you've had the best sex of your life? Well with some help from OhMiBod, we can pretty much guarantee that your doubt will be gone. Whether you're new and interested in exploring pleasure products or a returning fan, OhMiBod has had the pleasure space on-lock. OhMiBod's blueMotion NEX|3 is a Bluetooth-enabled couple's ring that will change your sex game. Just by looking at this product, you can tell it's one of a kind. Designed with both partners in mind, the NEX|3 features an Extended Touch Design which allows for consistent stimulation for you and your partner. We're talking unreal friction! Connect your blueMotion NEX|3 to the OhMiBod Remote App and let the games really begin. Featuring some mind-blowing modes that will keep you and your partner on your toes, or their infamous Club Vibe functionality that allows for the ring to sync its pulsations to ambient sounds. Go big or go home with Ludicrous mode, modeled after the Tesla, to take your vibrations up a notch. Something tells us once you try the NEX|3, "regular sex" isn't going to cut it anymore.
Use code SWAGGER for 15% off the blueMotion NEX|3, ending September 14th
Buy now
Unique condom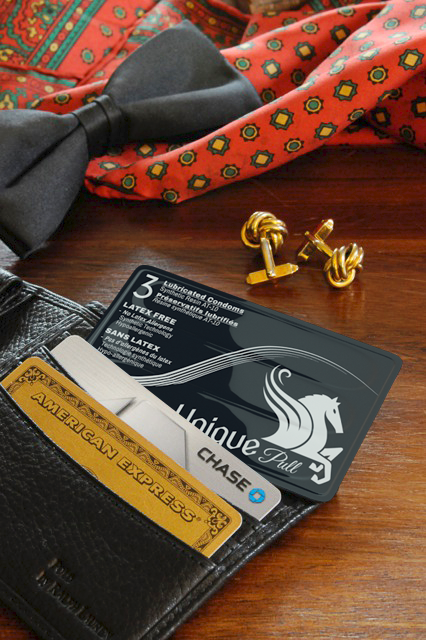 Unique condoms are the best condoms for men and women who want to enjoy the best sex possible, while using a condom. Our customers tell us in reviews that they felt like they are not wearing anything at all. Unique is made from a non-latex polyethylene resin that allows the condom to be manufactured very thin yet remaining strong. The condom is up to 3 times stronger than latex condoms and measures thickness at .008 microns. The thinnest condom in the world!
Unique is non-latex, transparent, odorless, vegan and can be used with any lubricant, including oils.
Unique is packaged like a credit card so that you can carry it like one and comes with 3 condoms in each credit card pack.
The condoms come in four sizes, from slender to XXL. Each model has either pull tabs or a "skirt" at the bottom to allow the condom to be pulled on quickly and easily with no guesswork. Unique is great for any kind of sex whether you want protection during oral, vaginal or anal sex. Once you use Unique you will not ever go back to latex condoms!
Available online only:  $7.99 – 3 condoms to a pack
Buy now
Luxe Vibes Lovesense Edge 2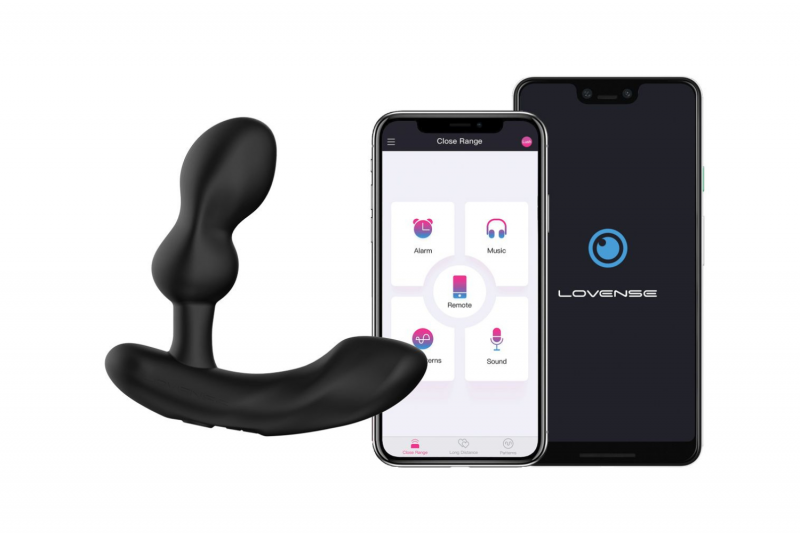 Lovense Edge 2 doubles as a male vibrator and a prostate massager with two motors; to give your prostate endless combinations of pleasure. The bulb shape has both enlarged and slim areas for better toy retention. Additionally, the adjustable head makes sure that it hits all the right spots.  The newer edition, Edge 2, has also upgraded battery life, a magnetic charger, and a new antenna for better connectivity.
The Lovense App can be used as a wireless remote control for the Lovense Edge 2.  The App can be used close range and/or long-distance if your lover is in another state or country.  The two motors can be used separately within the App creating some intense combinations.  You can also sync the app to music on your phone and let your music surprise you with the vibrations.
Edge 2 can be used for Solo Play, Foreplay and discreet Public Play.  This prostate massager is made from body safe materials which are also waterproof.  As with all Lovense toys, Edge 2, has very powerful vibrations.  You can go from light to very intense depending on your pleasure.
Promescent®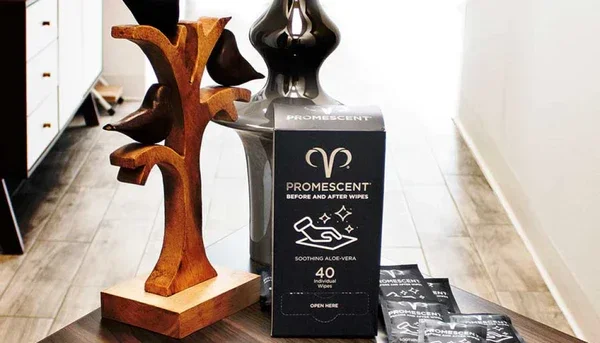 Promescent® Before and After Wipesare a must-have in your nightstand. Each box of Promescent® Before and After Wipes contain 40 individual pre packaged wipes for your convenience. Use the wipes to freshen up before and clean up after each romantic encounter!
Each wipe is pH balanced, alcohol free, and contains aloe vera for a smooth moisturized feeling after cleansing. These wipes are 100% biodegradable and can even be flushed down the toilet for easy clean-up. Each box includes a perforated opening for easy access to the individual wipes!
Buy now
Archwave Ion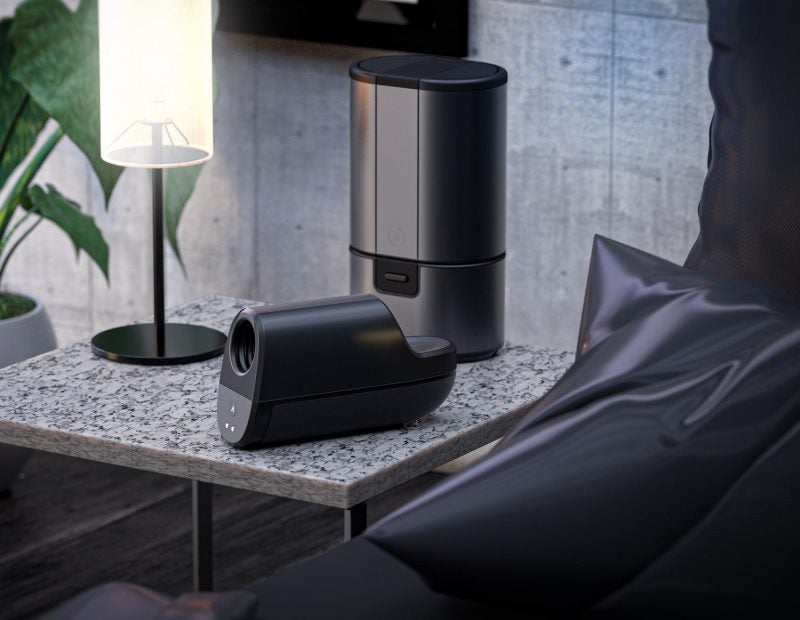 Introducing Ion, the world's first Pleasure Air stroker for men. Ion is the first flagship product in the market's hot new male pleasure brand, Arcwave. Arcwave promises innovative SexTech that targets the body in never-before-seen-ways. Ion, the first prodcut in the brand, uses Pleasure Air waves rather than vibrations to specifically target Pacinian pleasure receptors in the penis – a type of stimulation that can't be replicated through sex, oral or typical stroking motions. Arcwave Ion has officially launched globally on December 10, 2020. Ion will be available for sale in both USA and Canada through their online webstore and participating retail partners for $199 USD / $229 CAD.
Buy now
Move® Personal Lubricant 3.38oz

An extremely long-lasting silicone personal lubricant is called ONE® Move®. Compatible with condoms made of polyisoprene, natural rubber latex, and polyurethane. Made with only the best materials Move® is waterless & oil-free leaving the skin soft and smooth. This silicone-based lubricant that is great for super long-lasting sex.
Buy now