Rex MD's telehealth platform makes it easier than ever to order legit, affordable ED meds online, with the safety of a virtual doctor's diagnosis and discreet shipping right to your door.
Since the introduction of Viagra (sildenafil) over two decades ago, erectile dysfunction has always carried the stigma of being associated with aging. The research – and a growing body of young men looking for help in online forums – suggests that young, otherwise healthy men face this unfortunate situation quite frequently.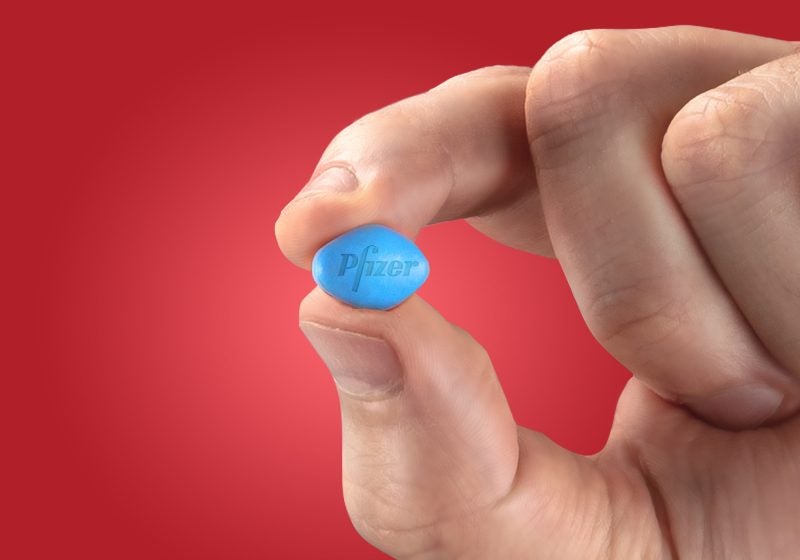 According to research published in the Journal of Sexual Medicine, 26% of guys seeking help for ED were under the age of 40. Other publications suggest the rate of ED mirrors each decade of life: 30% of guys in their 30's will be affected by ED, 40% in their 40's, and so on. 
Age is clearly a factor, but the reality is that ED can affect anyone and everyone.
Now, there's a profound shift underway in how men can access and receive FDA-approved medications like Viagra (sildenafil) and Cialis (tadalafil). The telehealth startup Rex MD (RexMD.com) is leading this transformation. 
Telehealth refers to the remote delivery of health care. Talking to a doctor by phone, a video conference call without actually visiting the doctor's office, or even filling out medical forms and submitting photos by email that can lead to a diagnosis would all be considered applications of telehealth. 
And in men's health, telehealth is making a particularly big splash. That's because guys dealing with ED are often apprehensive about seeking treatment from their usual physician. Or maybe they don't even have a doctor they see regularly. 
Viagra, Cialis, Levitra and More With Rex MD's Simple, Secure System
Rex MD solves this problem with a streamlined, secure, and affordable approach to ordering prescription ED treatments. It can even be done from a mobile phone. Here's how it works.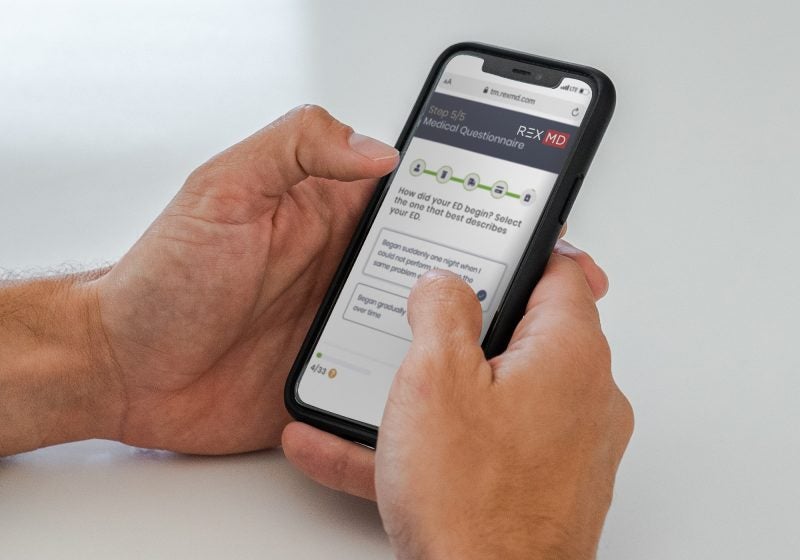 Guys begin the process at RexMD.com by filling out a medical questionnaire that examines the patient's medical history, current symptoms, and basic patient details. 
The member then selects the medication they're interested in – 4 doses of 50mg sildenafil, for example, a popular starting dose for the generic form of Viagra – and finish the checkout process. 
After completion, a licensed physician evaluates the member's medical questionnaire looking for any medical issues that could be a conflict for ED treatment. Most members can then expect a phone call from the physician, who will briefly discuss their symptoms, background, and answer any other questions to help make the right diagnosis. The doc can also help the member decide if the medication they selected is the ideal choice for their situation, and whether another option might make more sense. 
If approved after this virtual visit process, the physician writes a prescription for the medication, which goes off to Rex MD's pharmacy partner for filling before being shipped in discreet packaging and with free 2-day freight. 
Part of Rex MD's success and high member satisfaction stems from their industry-leading prices and the fact that their virtual visit process is free with a member's first order. 
The Rex MD reviews speak for themselves. Writes one Rex MD member: 
My ED journey didn't just happen overnight. Mine started when I was about 42. It was gradual at first. Then became more and more consistent. I had been married for 7 years at this point, together for 12. Pretty normal sex life by any standards…
Fast forward a year and the ED issues kept getting worse. If I couldn't get hard, I was losing my erection midway through sex. Our "pretty normal" sex life turned into long periods of abstinence…
That's where RexMD comes in. I was scrolling on Facebook one evening and saw an ad for RexMD. I was a little apprehensive to order it, in part, because I had tried another service and their product had virtually no effect. But I decided to give it a try anyway and I am so glad I did. The ordering process was very simple. You answer some questions and your case is reviewed by a doctor. Send some verification documentation and you're good to go. I get a monthly shipment, so I'm always stocked and ready. I would definitely recommend RexMD if you are having ED issues. Fast, friendly and the price can't be beat.
If approved, guys get the medications they want with the security of knowing a doctor is on the other end of things if they have questions. 
RexMD member Michael has this to say of the process:
I had tried at least two other sites, but they made the process tedious and drawn out. In one case the video conference with the doctor ended with him never getting to any questions after fumbling around, then disconnecting me and never trying to reconnect. Not even an email saying we're sorry. Another site took days to go thru a back and forth process with a doctor who clearly was not interested. Senseless. With Rex MD the process literally took only minutes. Product is shipped in a plain box without any type of label that would identify the contents and it arrived within days. I have no need to even explore other sites. I'm a fan.
Members have a variety of options, including branded medications like Viagra (sildenafil), Cialis (tadalafil), Levitra (vardenafil), and the popular once-daily Cialis (low-dose tadalafil), as well as affordable generic versions of each. When it launched in 1998, Viagra cost consumers as much as $90 PER PILL – Rex MD customers today can order 100mg Generic Viagra for as little as $10.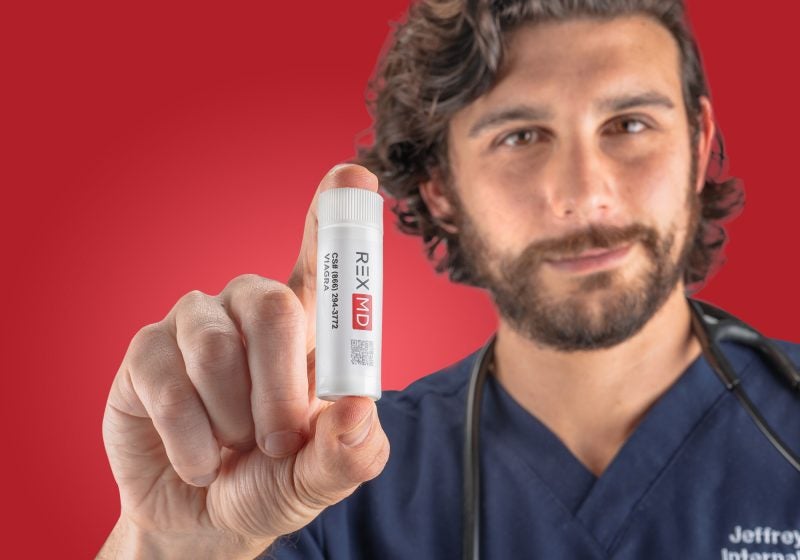 Streamlining the process further, RexMD members maintain a monthly refill option on their medications. 
In public health, it's an acknowledged problem that guys are less likely to see their physician on an annual basis for standard checkups, and they're far more likely than women to prolong known issues before seeing a physician for a diagnosis. The "tough guy" mentality isn't doing us any favors.
Rex MD is removing those hurdles to improve men's health. Their telehealth platform is simple, secure, and affordable, making quality ED treatment with a physician's help accessible anywhere and anytime.
The science says that guys who get help when they need it are happier, more confident, and more successful. And based on reviews, most guys that try Rex MD seem to agree – they wished they hadn't waited so long because they didn't know the process was this simple and easy.
Check out RexMD.com for yourself today.