When it comes to Delta 8, most people out there really don't have a clue what they're getting themselves into. The market has started to pop in recent months, but the majority of d8 products you'll find available are poor, sub-quality knock-offs from unknown brands that are trying to cash in on the craze and make a quick buck.
That being said, delta 8 THC is the real deal and can offer tremendously enjoyable effects – if you're able to sift through the market hodgepodge and find good, authentic products that actually work. In this article, we'll help you do just that. First, though, let's talk about what delta 8 actually is and what you can expect to feel in terms of effects.
Understanding What Delta 8 Is, And How It Works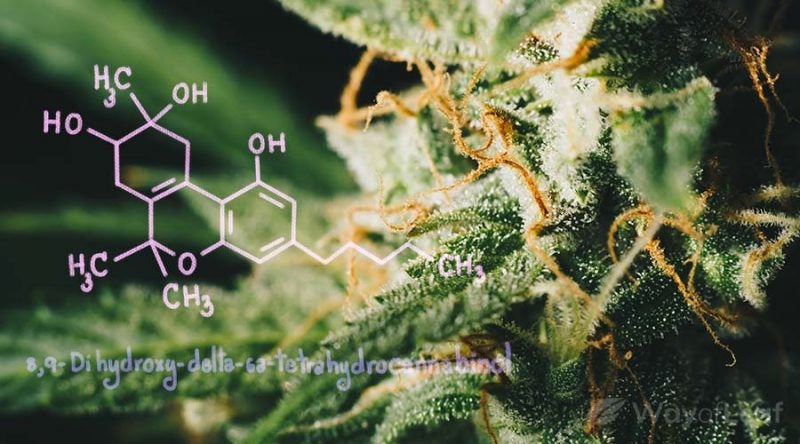 Delta 8 is a structural analog of the "traditional" delta-9 THC compound. Delta 9, as you probably know, is the cannabinoid in marijuana that is responsible for the plant's psychoactive, mind-altering effects.
Given the unique stereochemistry of delta 8 THC, it has different effects on the brain compared to delta 9. It does produce a high, but the mind-altering effects are typically far milder compared to what's experienced with d9. In most instances, users experience a calm, very enjoyable high that is noticeable without being too overwhelming.
Again, however, an authentic delta 8 THC experience will 100% depend on the quality of the product you're using.
How Delta 8 Products Are Made
There are a few different ways manufacturers produce delta 8 THC products. It is possible to extract pure delta 8 from cannabis flower, but most strains contain very little d8 in terms of percentage by dry weight. For this reason, most delta 8 products are made by exposing other cannabinoids (namely CBD) to specific environmental conditions, thereby manipulating the chemical structure of the compound in question.
Most d8 products are made from hemp, which is a plant that's legal in the USA. This is the main driving force behind the recent surge in popularity (and availability) of delta 8.
Again, however, it is crucially important to be able to distinguish the best delta 8 THC products from the "fake" ones. Here are a couple of brands and products that, in our experience, are highly worth checking out.
Premium Jane Delta 8
This is a USA brand that has made a reputable name for itself over the years in the CBD industry. Given their experience with cannabidiol and hemp extraction, supplementing their product range with delta 8 options was almost expected.
The company currently offers two different types of d8 products – delta 8 gummies and delta 8 oil tinctures. The effects of these products are pretty similar, but in my experience the gummies take a little bit longer to kick in. They can, however, have the potential to be a little more potent.
PureKana Delta 8
Like Premium Jane, PureKana is an American company that has developed a longstanding reputation as one of the market's leading CBD producers. They also offer a range of delta 8 gummies products, in addition to a potent line of d8 oil tinctures.
There is little between these two brands in terms of effects, though PureKana does tend to edge more on the pricier said. That said, the effects of both their gummies and tinctures may be slightly stronger than those from Premium Jane.
Whichever brand you opt for, these two are by far the best options on the market, at least in our opinion. The products are authentic and are made extremely well, and even come with lab reports that verify the presence (and exact quantity) of delta 8.
Summary On How To Find Authentic Delta 8 THC Products
If you're looking for a true delta 8 experience, any one of the products outlined above would be a great place to start. This is a nascent market, so be careful not to run out and waste your money on the first product(s) you come across. Both Premium Jane and PureKana make their d8 products from hemp, so they are available for online order and delivery to most U.S. states.
In terms of effects, users can expect a subtle, mild high that is both relaxing and enjoyable all at once. Delta 8 presents little of the adverse side effects that often come along with "traditional" THC, which is great news for those that want to experience cannabis without the potent mind-altering effects.