Delta THC 9 is the number one compound that most people associate with cannabis plants. THC is known for causing the intoxicating feeling of being high. Most people are not aware that delta 9 is not the only type of THC that occurs within cannabis plants. There are actually thought to be around 60 variations of this cannabinoid.
Delta 8 THC shares many of the same features, causing it to have similar effects to the immensely popular D9 that people use for recreational purposes. Delta 8 THC has recently attracted a lot of attention thanks to its similarities with delta 9.
Delta 8 THC is slightly different from delta 9, however, and is believed to be useful for its psychoactive effects and as a health supplement. There have been many reports of people successfully using delta 8 THC to treat anxiety and chronic pain. However, the use of Delta 9 is more widely common and therefore more commonly used in recreational cannabis products.
A growing number of people are looking to try delta 8 THC for themselves to see if it actually lives up to the hype. Products including edibles and especially gummies are just a few of the ways that people are enjoying the benefits of delta 8 THC.
What is delta 8 THC, and why are so many people turning to delta 8 THC edibles and, in particular, gummies?
What Is Delta 8 THC?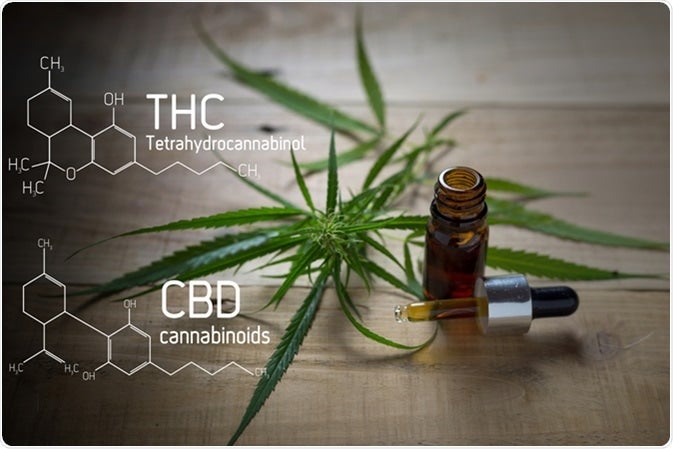 Delta 8 is one of the 60 known tetrahydrocannabinol (THC) types and can be found in both hemp and cannabis plants. The main feature of THC compounds is that they all have a double carbon bond in their structure – something that is not the case with other hemp compounds like CBD.
The double carbon bond is thought to be responsible for the intoxicating effects that make THC products so popular. The placement of the carbon bond is different in each type of THC. For example, in delta 9, it occurs on the 9th atom, and in delta 8, it appears on the 8th carbon atom. The placement of this bond determines the intensity of the effects of the cannabinoid.
Delta 8 has a much lower psychoactive potency than the more commonly used delta 9. This results in delta 8 THC having a much milder effect on the human body, causing less intense effects. This is one of the myriad reasons why delta 8 edibles are becoming so popular because they can provide the positive effects of THC but in a less overwhelming way.
The best delta 8 THC gummies cause a mild high feeling making them an excellent option for people with a low THC tolerance. Delta 8 THC products are also ideal for people seeking a shorter and less intense experience.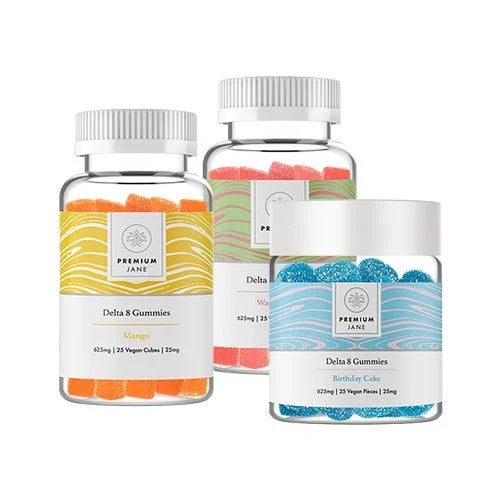 What Are the Effects of Delta 8 THC Gummies and Other Edibles?
Delta 8 gummies are popular both as a recreational product and as a health supplement. The effects of delta 8 THC on the body will depend somewhat on the hemp strain they are derived from. There are, however, some general effects that people can expect from most products.
Some of the most commonly reported effects of delta 8 THC include a feeling of relaxation and euphoria. People often use delta 8 edibles for their calming properties, making it much easier to unwind and live in the moment.
Delta 8 THC edibles are also thought to treat conditions like insomnia as a result of their naturally calming effects. Snacking on a few delta 8 gummies in the evening can help clear the mind of stress-inducing thoughts and make it much easier to achieve a peaceful night's sleep.
Not every plant strain will cause such a relaxing high. However, some strains have instead been found to boost energy levels and motivation. Such strains are ideal for use in the day and for combating the effects of fatigue.
Most delta 8 gummies will list their potential benefits and effects on the packaging. This makes it so much easier to determine which delta 8 products are best in which situations and at what times of the day.
Are Delta 8 THC Gummies Really Worth Trying?
Delta 8 gummies are an excellent option for people seeking a combination of the fun high sensation that people associate with cannabis and the health benefits of CBD. The milder effects of delta 8, compared to delta 9, also make it ideal for people who are not used to consuming THC products. The results are less intense and allow the body to work up to its natural tolerance.
Gummies and other edibles are particularly useful when consuming delta 8 as they are easy to use and require no prior knowledge of cannabinoids and how they affect the body. Delta 8 gummies allow the user to experience the benefits of delta 8 THC in a way that feels very approachable.