A distinction to typical shakes, meal replacement shakes are meant to offer all of the nutrition of a complete meal. Certain varieties are available in a bottle or a can, while some are available in powdered form, which can be blended with water or milk.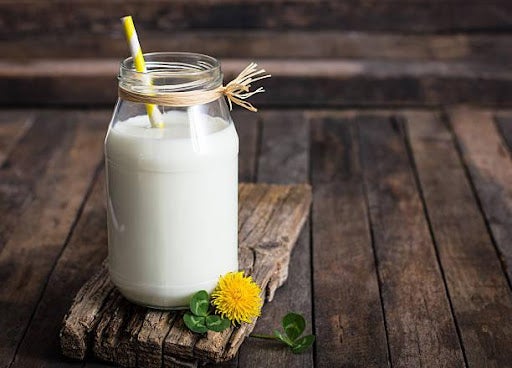 According to the manufacturers of such products, the majority of meal shakes consist of two hundred to four hundred calories and a sufficient amount of protein, as well as fiber, vitamins, and minerals. So they are a great way of getting a nutritious, low-calorie meal in one go.
However, these products' components and nutrient contents might differ significantly, with varying protein, carbohydrates, and fat quantities. Nevertheless, here's a comprehensive look at whether these meal replacement shakes can help weight loss in the long run.
They May Help You Avoid Unhealthy Meals
They may be able to help you in avoiding unhealthful meals. It is simple to take them with you, and they could help you avoid overindulging in processed foods that are high in fat and sugar.
In reality, one of the most significant impediments to losing weight is the amount of time required to prepare nutritious meals. In addition, stress and a sense of urgency make it easier to reach for processed food.
Traditional processed foods, on the other hand, can substantially undermine your weight loss attempts. This is because most are loaded with sugar, artificial chemicals, and processed carbohydrates, and they lack essential nutrients. Aside from this, processed meals that are heavy in salt, sugar, and fat stimulate the brain's pleasure centers, which can result in overeating.
In contrast, meals made from nutritious, whole foods are the most effective for weight loss, but this is not mostly possible with a hectic schedule. Quick and convenient to consume, meal replacement shakes have become a significantly healthier option to fast food.
They Contain The Essential Nutrients That Some Traditional Diets May Be Lacking
Meal Replacement shakes are intended to give all the nutrients. This is because most you would normally get from a whole meal in a single serving. However, when you reduce your caloric intake, it could be challenging to obtain the complete nutrients you require from your food intake.
They are frequently fortified with nutrients that may help fill any nutritional gaps due to reducing your calorie intake. They are high in protein, fiber minerals, and vitamins important for good health. Many commercial shakes, for example, offer a rich source of nutrients such as iron, potassium, calcium, and vitamin D, all of which are deficient in many people's diets.
Some Are High in Protein, Which Helps With Weight Loss
It is not all meal replacement shakes that are created equal. Despite this, many are high protein meal replacement shakes, one of the most important nutrients for weight loss.  In addition, increasing your protein intake might help you feel fuller for longer, allowing you to consume fewer calories throughout the day.
According to the findings of one study, people who consume a high-protein diet report having fewer cravings and a decreased urge to eat late at night than those who consumed only a modest amount of protein. Furthermore, high-protein diets have been linked to a number of other health benefits, including increased lean body mass, decreased body fat, less belly fat, and improved weight maintenance.
Those in the high-protein group, on the other hand, reduced more body fat and had lower LDL cholesterol levels. Finally, some meal replacement shakes have more protein than others.  Therefore, choose a shake that contains a high protein concentration while also being low in sugar.
How to Choose the Best Weight Loss Shake
You should disregard the claims made on the front of the package and instead look at the ingredient list printed on the back. This will help you choose the best meal replacement shakes for weight loss.
Select a product that meets the requirements listed below :
Every serving contains at least 15 grams of protein.

Every serving contains at least 3 grams of fiber.

Each serving has less than 10 grams of sugar.

There will be no corn syrup.

There will be no hydrogenated vegetable oils.

At least 33 percent of the Daily Value for vitamins and minerals must be met or exceeded.
A study indicated that protein could increase satiety, making it an excellent element to look for in a meal replacement shake. You can also prepare meal replacement shakes in the comfort of your own home.
Final Thoughts
On-the-go meals like meal replacement shakes are a portable and practical solution for those who are often on the run. They may be an effective method of reducing your calorie consumption and losing weight if used correctly. Make sure you keep choosing a meal replacement shake that is strong in protein, low in sugar, artificial flavors, and chemicals.