It's business time, February 3rd
a dick-swinging contest, it is upon us now. It's takes the very best elements of food,
electronics, and alcohol and brings them together to celebrate excess, armchair athletics,
and commercialism in an America-Orgy we can all get behind.
First things first, you need the best TV you can afford.
NO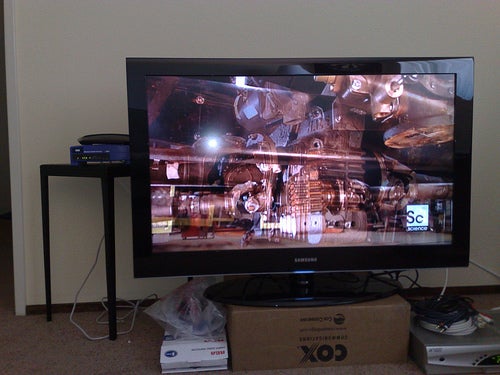 YES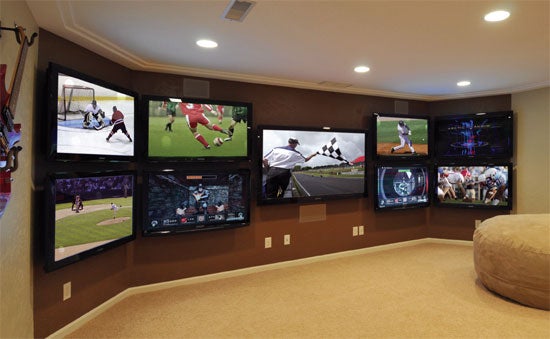 Nobody, but nobody wants to watch the game on your laptop. A good, no, an awesome,
TV is absolutely requisite for a Superbowl party, and if you don't have one or can't
afford one, you shouldn't be in the hosting game to begin with.
The TV industry has very wisely set its watch to Superbowl time with just this in mind.
The International Consumer Electronics show in Vegas situates itself right between
Boxing Day and the game to flash out their newest toys in hopes that this is the year you
blow your friends minds, but if top-top-top of the line is out of your range, everything
else gets discounted in the build up to the game, so last year's models will be a bargain.
Once you've splurged and picked up the widescreen, there is no more appropriate stage
for its glorious debut than Superbowl Sunday. "Oh, no big deal fellas, just a sweet 60
inch LED, I hope the Red Hot Chili Peppers play "Aeroplane" right?"
Secondly, and no less importantly, you're going to have to pull out the big guns in regard
to vittles.
If all you've done to prepare is throw a few bags of chips into bowls, the event is dead
before it starts. Superbowl Sunday is the Thanksgiving dinner of junk food, so at the risk
of sounding sexist here, but this is where the fairer sex comes in super-handy. You need
a at least one fancy dip, you need at least three different sorts of meat (we think ribs are
hands down the most appropriate), cheeses, chips, et all, and not only do you need it in
embarrassing excess, it needs to be presented well. So soliciting the help of your better
half to help prepare is a no-brainer. In most, if not all cases, a woman's touch seals the
deal for a platter fit for kings. If she's not interested, or not there, get acquainted with
Pinterest.
Last, but certainly not least, is alcohol.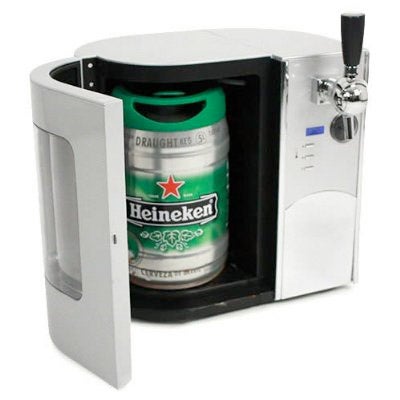 This is an event wherein the consumption of beer is all but mandatory, and a Monday
hangover will be tolerated by workplaces from coast to coast. You can buy a box of
Bud Light and probably get away with it, but if  you're looking to raise the bar, variety is king.
Bring in some craft stuff nobodies tried before, mix that with a case of Brand beer for when
the tastebuds start to dim, and (this is a big one) get a good bottle of scotch for the halftime show.
For 'next level' greatness, a minikeg is a grand slam every time. Of course this all comes with the
"make sure everybody has a safe way to get home" caveat, but you knew that already.
So that's it, big TV, lots of food, booze, and a safe plan for everybody to either crash or
get home, the devil is in the details, but if you put in the time, money and enough thought
to ward off food poisoning, you're right as rain.
One more thing: If you're cheering for the Seahawks, bring some tissues.
More great setups: