If you the one that likes to enjoy a glass of Sauvignon, moving your wine collection requires careful attention. Moving wine is much more than just packing your bottles into a box and handing them off to the movers. The planning necessary depends on the size of your wine collection and the distance of your move. For some situations when moving the entire wine basement, it can be needed to hire a particular temperature-controlled moving truck and ask moving-helpers.com for help.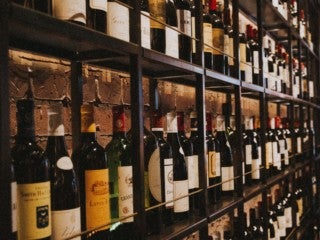 Packing wine
Provide enough cushioning against breakage. Positioning bottles on their sides or upside-down can keep the corks moist. Don't forget to label boxes clearly with signs as "Wine," "Fragile," or "This Side Up." Do not pack bottles that have been opened already.
Temperatures
Remember, the older the wine, the more delicate it is to temperature changes. Near 55 degrees Fahrenheit is the optimal temperature for most wines. The worst times of year for moving wine are summer heat and winter freezes while spring and fall are the good choices.
"Bottle Shock"
"Bottle Shock" leads to the loss of flavor that can happen when a bottle is opened too soon after being shaken or jostled when moving. Remember to allow your wine to rest in its new home for at least seven days for each day it was in transit.
Local authorities
If you are transporting wine across state lines, be wary and check with local authorities. Some states (or individual counties within states) have laws concerning how much alcohol can be brought in or transported for personal use.
Appraisal & Insurance
Qualified wine appraisers can be found within local wine clubs and merchants. Large wine collections should be appraised and insured with both written and photographic documentation of the contents.
Moving Preparations
It's no secret moving is indeed challenging, but it's not impossible. It's just a matter of doing things right and taking it in perspective. Therefore, it is important to know what to prepare for an organized move.
List down all that you need to do and do it progressively. Remember to do everything step by step. Go through each room and make a list of things you will pack yourself, and things the movers will take care of.
Create a timeline to identify when exactly things need to be done. Do not forget to prioritize which items can be packed 10 weeks or a week before your moving date.  
Sit down and analyze your belongings Get rid of all the items you don't want to keep. Donate unneeded things to charity and organize a garage sale.
Prepare with packing supplies: buy boxes, tape, bubble wrap, and packing paper, or collect free boxes from restaurants, liquor stores, and grocery stores.
Choose your moving company, and check services that moving and storage companies offer. Ask your family and friends to help you with something they can do.
It is not an easy task to move and you will need good preparations, plans and a great team by your side. But when you checked off everything on your moving checklist the rewards will be great! If you want to avoid stress you better ask ttps://moving-helpers.com/movers-and-packers/ for help.