5 Reasons to Buy a Mattress Made in Canada
Buying a mattress can be challenging. After all, you're making a commitment to something you'll spend one third of every day on for the next seven to 10 years.
Combine that with the fact that it is a significant investment you're making, and it's worth taking a second, third, or even fourth look before making your choice.
It's also a reason to consider supporting mattresses made in Canada. Below you will find five more great reasons to buy Canadian-made mattresses.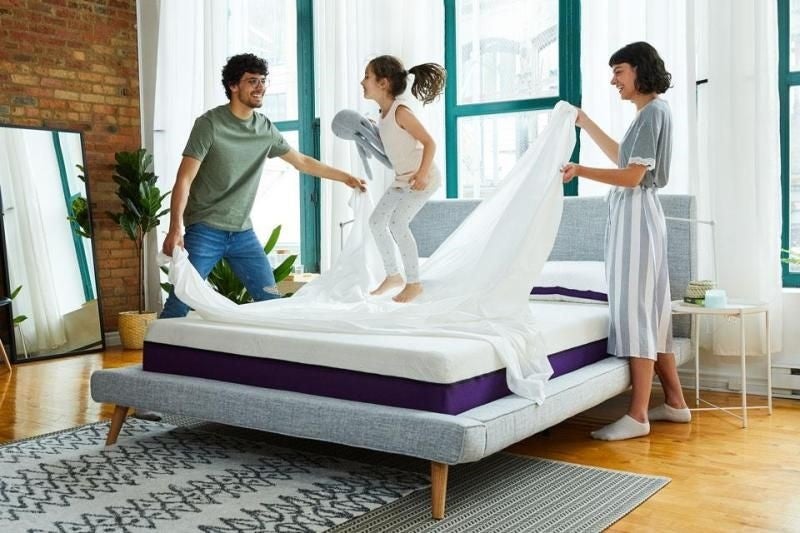 Enjoy a Good Night's Sleep
Just like hiking a mountain requires the right gear, so does enjoying a good night's sleep. The Polysleep brand, for instance, is Canadian-made and has a lot to offer when it comes to getting a great night's sleep.
You will find below four amazing benefits you can enjoy with either The Zephyr Mattress or The Polysleep Mattress.
Both mattresses:
Use varying foam densities for targeted support. This adds support to the areas where you need it most, while providing excellent relief for your pressure points during the night.

Deliver outstanding thermoregulation of the body. Thanks to the Zephyr's GelFlex Plus foam topper, you will enjoy the latest technology when it comes to body temperature regulation. It helps warm you up when you are cold and cool you off when you're running hot.

Provide a supportive foam base and frame for structural reinforcement. The base and frame also deliver superior edge-to-edge support, so you wont feel like you're going to fall off the edge of your bed.

Eliminate motion transfer. Wouldn't it be great if you felt none of your partner's nocturnal movements that can disrupt your sleep? That's what this mattress delivers by isolating motion, so it doesn't transfer from one side of the mattress to the other.
Plus, you can rest easy knowing these are mattresses made in Canada.
Benefit from the Best Quality Foam Mattress on the Market
The perfect combination of comfort, firmness, and support is one of the most sought out attribute when looking for a great mattress.
However, that's not all that matters when buying a mattress. Other considerations for quality foam mattresses include the following:
An organic cover with Nanobionic Technology. When it's water repellent, a mattress cover offers greater protection. However, with the Nanobionic technology, it helps you recharge more efficiently giving you a better sleep experience.

A gel foam layer. The Zephyr Mattress features an advanced gel foam layer, the GelFlex Plus layer. It is infused with gel particles to help you keep your cool when it's hot and to warm you up when it's cold.

Antimicrobial hybrid foams. The ventilated hybrid foam used in Polysleep mattresses is certified ISO 20743. This means they help to reduce the growth of bacteria — which can lead to smells and illnesses — and provide a protective shield against many common allergens.

CertiPUR-US certification. This certification assures that your mattress doesn't contain ingredients that could be harmful to you and your family, such as formaldehyde, PBDEs, mercury, lead, prohibited phthalates, and volatile organic compound (VOC) emissions.
You get to enjoy all these benefits plus a great night's sleep with a Polysleep's mattress.
Have It Delivered to Your Doorstep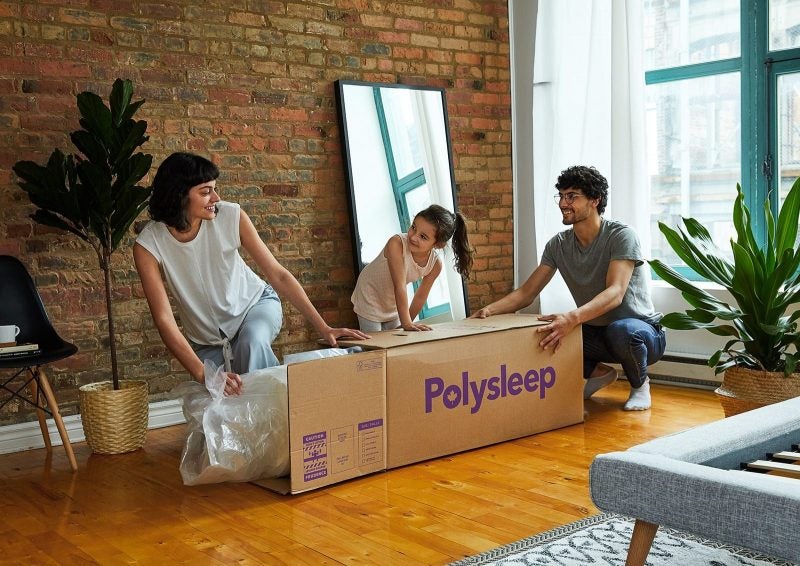 There's nothing quite like the convenience of having a mattress delivered right to your doorstep.
Polysleep's mattresses come in a manageable box you can move into your home on your own — and then onto your bed.
Here other reasons to consider buying Canadian mattresses online:
Free shipping policy. Your Polysleep mattresses will ship to you free of charge if you live in any of the Canadian Provinces (except exclusion).

10-year limited warranty. To ensure a long-lasting comfortable night's sleep, Polysleep mattresses come with 10-year limited warranties so you can buy with greater peace of mind.

100-night trial. Because it takes more than a week or two to truly decide whether a new mattress is working for you, Polysleep offers a 100-night trial of your mattress. During this time, if you decide to return your mattress, you will get a full refund of the purchase price.

Free returns. If you are unsatisfied with your mattress and return it to us within your 100-night trial. Return shipping is free of charge as well. You don't even need to "rebox" the mattress to make the return. We'll take it "as is."
That's a lot to love about the convenience of home deliveries. Especially when those deliveries are free. It's even better when you know you won't have to pay for return shipping if you're not completely satisfied with your mattress purchase.
Be Part of Community and Environmental Initiatives
Polysleep's business model is built on the idea of reducing our carbon footprint.
From the use of recycled cardboard boxes for shipping, to the donation of returned mattresses to charities and the fact that our mattresses are fully recyclable, we pursue all avenues to reduce our carbon footprints at every turn. You are invited to be a part of these efforts.
Support the Canadian Economy
The Canadian spirit is one that is strong and diverse. Canadian businesses understand that it is its residents that make Canada a place so many people strive to go to. When you buy mattresses made in Canada, you are supporting Canadian jobs, growing the Canadian economy, and strengthening Canada.
You know what it means to be Canadian, and supporting businesses that reflect those values is a great way to show your personal patriotism. Polysleep isn't a large multi-national brand but a small business right here in Canada. They live in the same communities, cheer for the same teams, and root for the same causes.
Buying a Canadian-made mattress is one way to support your country and your fellow citizens. It's also a way to know you're getting a quality product that isn't being shipped overseas creating a massive carbon footprint. Buy your Canadian mattress today, and enjoy the benefits of a great night's sleep without worry about your impact on the planet.