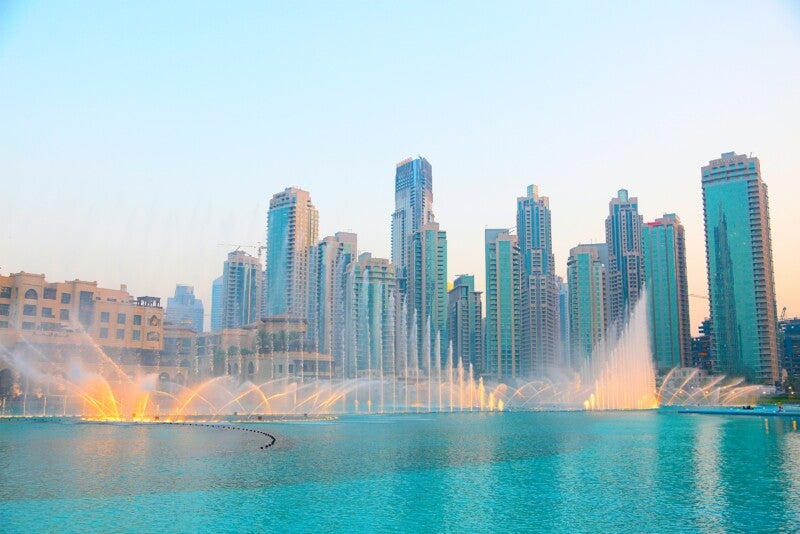 There's been a lot of cultural and structural transformation in UAE in the last 10 years. Today, UAE has become a choice destination to many across the globe who are looking to come to explore two of its main cities – Dubai and Abu Dhabi. Anyone coming into UAE wants to get somewhere they can stay and that's where finding the best hotels becomes very important. This can be a difficult task for anyone especially when you are coming in for the first time. To help navigate your way through the beautiful places in UAE, let's examine the 5 best hotels in the UAE. In order to save money on travelling, booking flight (حجز طيران) in advance two months before is the option. 
Burj Al Arab
At some point, the Burj Al Arab was referred to as the only seven-star hotel in the world and that's because of its structure, location, and quality of services. Located on a man-made island, this hotel has a private bridge that connects it to the city. Visitors can either choose to come in through this lane or land via a private jet at the top of this hotel. So much attention was paid to the decorations of each room and the hotel at large. Though expensive, the Burj Al Arab is one hotel that you'd be glad you visited when in UAE.
XVA Hotel
XVA Hotel is located in the Al Fahidi neighborhood and is rated as one of the most popular and well-suited hotels in Dubai. The artistic setting of this hotel is what makes it very unique. Every room comes with a different and unique design that is done by different artists which express the UAE culture. This hotel has just nine rooms that have been well suited to provide you with all of the comforts that you need. The ambience, space, and coolness of these rooms are why you will want to come here. This hotel also offers a café, a gallery, and different types of foods.
Barjeel Heritage Guest House, Dubai
When in the UAE, and you are looking to stay in a hotel that expresses the deep heritage of the people of UAE, then the Barjeel Heritage Guest House is the best for you. This hotel clearly expresses the uniqueness of the seven Emirates that make up the UAE. Everywhere here has an authentic interior design made from the best materials. The Persian style and calm feel of this hotel are what stands it out from others in the UAE. Do you want to enjoy a traditional feel in a simple room setting? Then you should consider the Barjeel Heritage Guest House, Dubai.
Desert Palm Resort and Hotel
This hotel has 26 spaces which include suites and villas and offer an ultramodern architecture. It combines the traditional style of the UAE people and the contemporary trends of modern times which is a good reason why you will want to be here. It plays hosts to several international events and offers a great ambience to visitors. This hotel shouldn't just be your first choice, but also your best choice if you want something comfortable and private.
The Madinat Jumeirah
Connected by three kilometers of waterway, this hotel is made up of rooms that are not too bold, but quite very comfortable if you want a private life. This resort also has an open-air marketplace where you get to see a lot of commercial activities between people of the Arab culture. Simple, comfortable, and impressive are the right words that describe this hotel making it one of the best in UAE. That's it on the 5 best hotels in UAE all of which are comfortable, well-designed, and private to be in. There is no better place to spend the night while in UAE than in any of these hotels. However, you may need to speak to your operator regarding the costs and checking in to these hotels. You can go to website for Saudi Airlines reservation (حجز الخطوط السعودية).