When it comes to vacation destinations, the world is filled with options.
But there's one place that stands out as a hidden gem, a true paradise tucked away from the crowds and the beaten path. Meet Mizata Resort in El Salvador, the "anti-resort" that promises raw energy, unspoiled beauty, and an experience like no other.
Mizata is a versatile destination that caters to all types of travelers, whether you're planning a honeymoon, seeking adventure, or just craving a unique getaway. From the moment you arrive, you'll be captivated by the wonders and beauty that await you.
Accommodations Beyond Imagination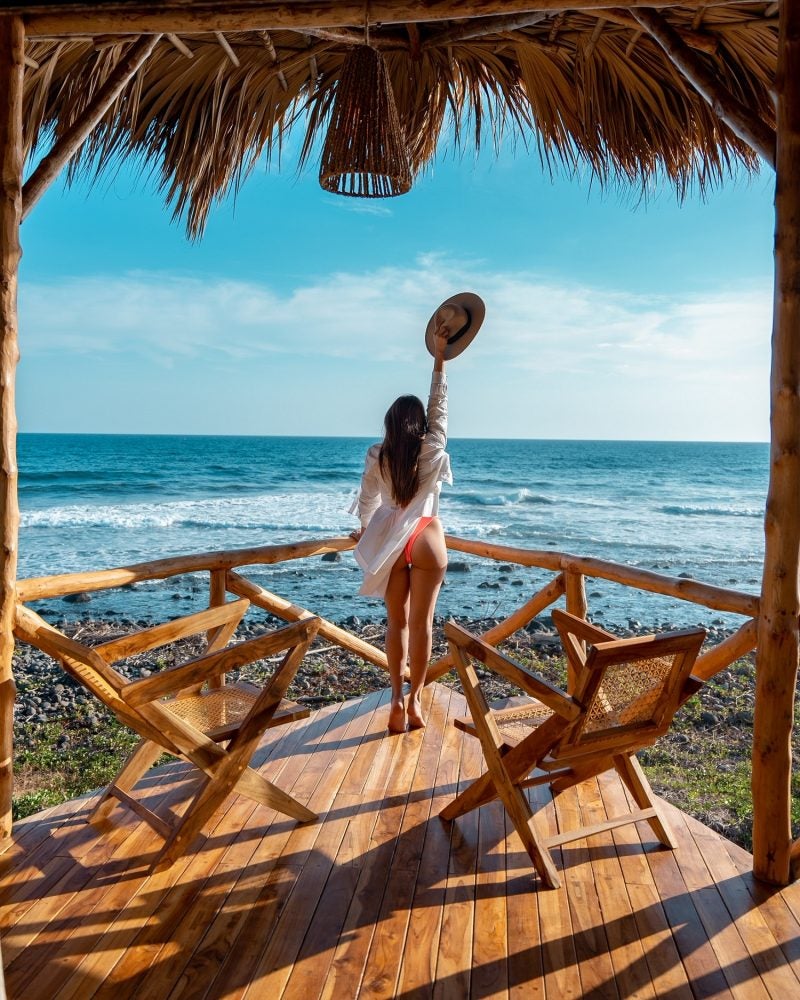 At Mizata, your accommodations are an integral part of the experience. Choose between a beachfront bungalow or a charming treehouse, both mere steps from the sandy shores. No matter which you select, prepare to be amazed as you wake up to breathtaking sunrises and fall asleep to the soothing lullaby of ocean waves. I had the pleasure of staying in one of the treehouses for three nights, and while it may have appeared rustic from the outside, the interior was a blend of nature and luxury, reminiscent of a Four Seasons hotel room. I also loved the array of pillows, that cuddled my neck and head. The mini-fridge was stocked with nosh, juices, water, soda and beer, for those off-hours you're feeling a bit peckish. 
For those moments when you want to relax by the beach, Mizata provides beachside beds that offer shade, comfort, and uninterrupted views of the pristine coastline. It's the perfect spot to unwind and soak in the fresh ocean breeze.
A Week of Adventure Awaits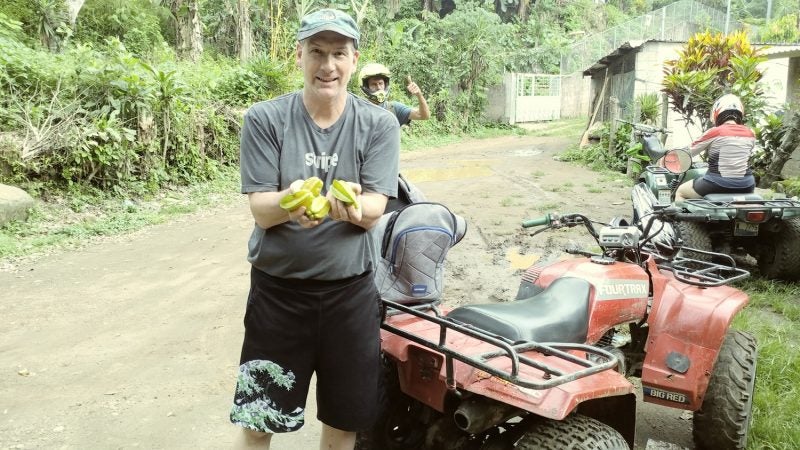 While you could spend a lifetime lounging by the beach and watching the waves, Mizata encourages you to explore the vibrant surroundings. Plan to stay a week to fully immerse yourself in the incredible excursions available.
One of the must-try adventures is horseback riding along the soft-sand shore. Feel the exhilaration as you trot along the beach. For a full-day adventure, embark on a waterfall hike at Tamanique, where nature's beauty will leave you in awe. You can even hike around an active volcano, an experience that promises both excitement and breathtaking views.
One of my personal highlights was a thrilling ATV ride through the lush Salvadorean jungle, a journey that lasted almost four hours. Our knowledgeable guide, William, made the trip even more special with his fluent English and insights into the local culture. Along the way, we made a stop in a charming town to enjoy some local snacks and exploration. Picture yourself winding through the jungle, tasting coffee beans, starfruit, mango, and pomegranate straight from the trees. We even passed banana trees, teasingly green, just a week away from ripeness.
Surfing and Serenity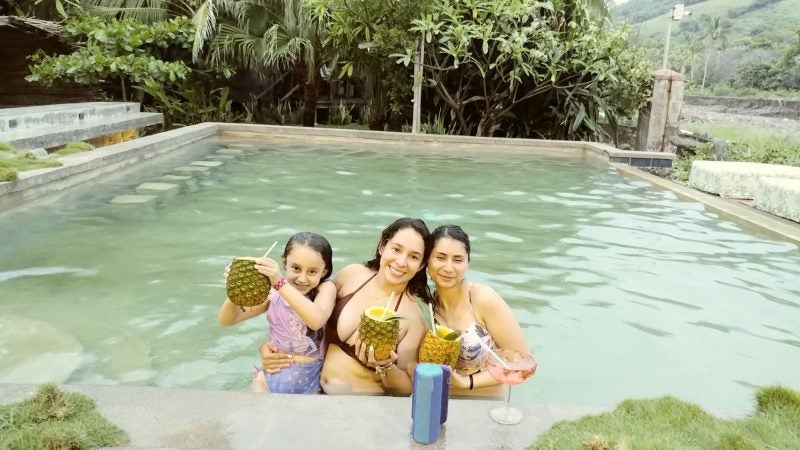 If you're a water sports enthusiast, Mizata has something extraordinary to offer. Surfers, whether you're an amateur or elite, will find paradise here with some of Central America's most consistent waves. The water temperature, a balmy 85ºF, and uncrowded breaks create the ideal conditions for a surfing adventure.
For moments of pure relaxation, treat yourself to a world-class massage scented with invigorating mint. It's an experience that will leave your body in an ethereal state, perfectly complementing the high-adrenaline adventures Mizata offers.
Meanwhile, two on-site pools await you, for those chillaxing moments where you simply want to wade and enjoy a cocktail or two. 
Culinary Delights That Mesmerize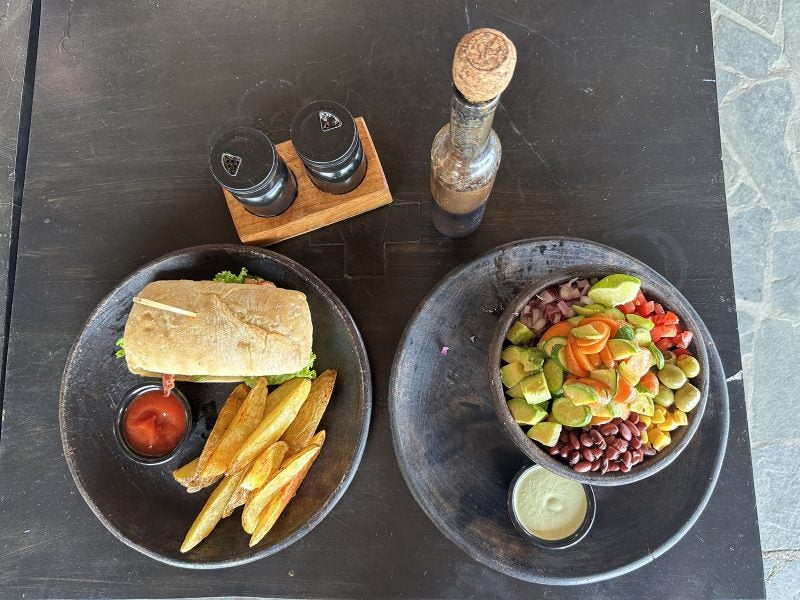 The food at Mizata Resort is as much an attraction as the natural beauty that surrounds it. At Nawi Beach House, an open-air restaurant, you can explore a menu featuring a hundred different items, catering to gluten-free, vegan, and carnivorous preferences. Having dined in restaurants and resorts around the world, I can attest that the passion for food at Mizata is nothing short of artful.
Prepare to be dazzled by the vibrant colors of the "Brekkie Bowl" – a delightful combination of tomato, avocado, bacon, quinoa, sweet corn, and egg. It's a beautiful start to the day, and every bite tastes as though it came straight from the farm. If you crave a little kick, the Habanero steak bites, made from tenderloin, offer the perfect amount of heat.
Don't miss the Loaded French Fries, generously slathered with lime, black beans, corn, and avocado – it's a meal unto itself. For those with a penchant for vegan-based cuisine, the Plant-Based Burrito is both filling and scrumptious. Mizata's variety of boutique burgers will tempt you throughout your stay.
To quench your thirst and nourish your body, explore the fresh juices and smoothies offered in dozens of varieties. It's a simple pleasure that you must experience during your stay. And for added convenience, you can have your meals and drinks delivered right to your room.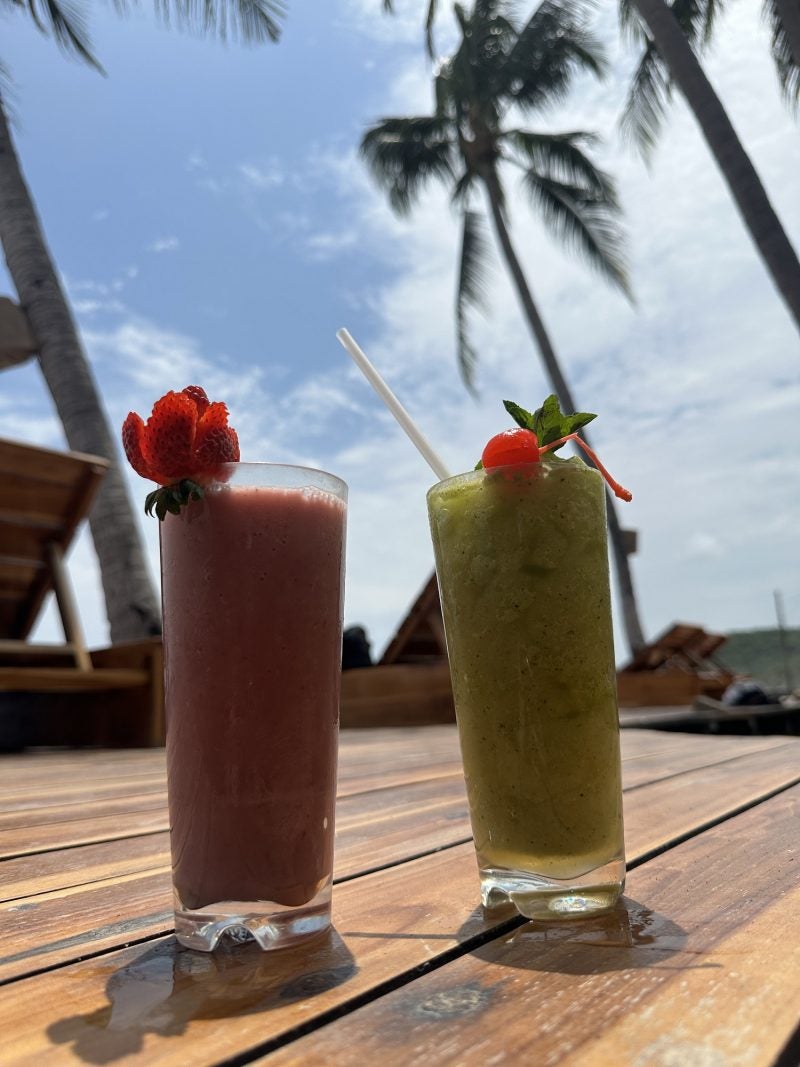 A Staff That Cares
One of the reasons visitors keep coming back to Mizata Resort is the doting staff. Friendly, eager to help, and always ready to answer your questions, they go above and beyond to ensure your needs are met. Their warm hospitality adds an extra layer of comfort to your stay, making you feel like part of the Mizata family.
Mizata Resort in El Salvador is a destination that transcends expectations. It's an experience that delivers unparalleled natural beauty, adventure, exquisite cuisine, and genuine hospitality. Whether you're seeking a romantic escape, thrilling adventures, or simply a unique vacation, Mizata has it.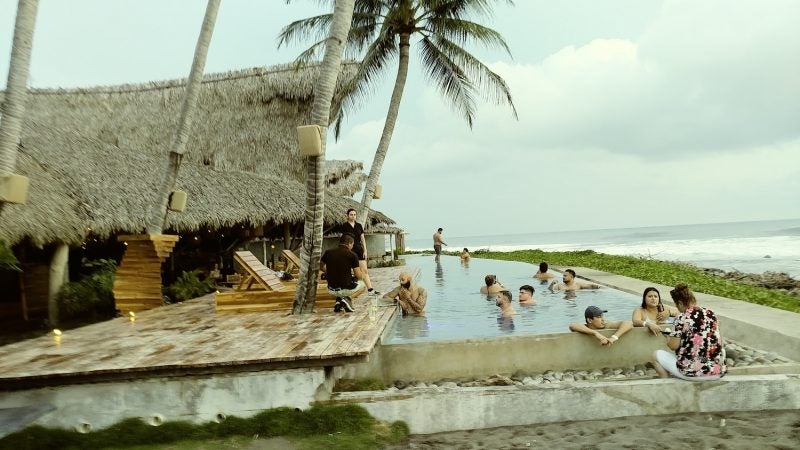 As you plan your next getaway, let Mizata be the paradise that beckons you, and prepare to embark on an unforgettable journey that will leave you yearning for more.
Mizata is currently taking reservations for December and January, for Christmas and New Years packages. It promises to be a holiday to remember!
(The traveller flew the non-stop five-hour flight on Avianca airlines from Toronto to San Salvador, and enjoyed a complimentary airport shuttle to the resort.)