This swanky, Asian-inspired lounge features incredible dining options and a sleek dining room to compliment their casual Asian dining. BĀ Restaurant and Lounge Dubai boasts fantastic noodles, sushi rolls, and all kinds of shareable plates. It's a great spot to bring a date on a romantic evening or even the place to hit up on ladies night out. Bā hosts Ladies Nights every Thursday from 6pm to 9pm called Bachelorette Thursdays where flee-flowing drinks abound for only 99AED. Whether you're looking to wind down or get the night started, Bā Restaurant has you covered.
The Place
You can find Bā at Fairmont The Palm which sits right at the entrance to the famous Palm Jumeirah. They have stunning views of the waters and city skyline, so try to snag seating by a window at this place. It is located at the upper ground floor level and will make you feel fancy and relaxed all at once. If you want a nice getaway from the buzz of the city, then hit up Bā at Fairmont The Palm for a fun and easy dining experience.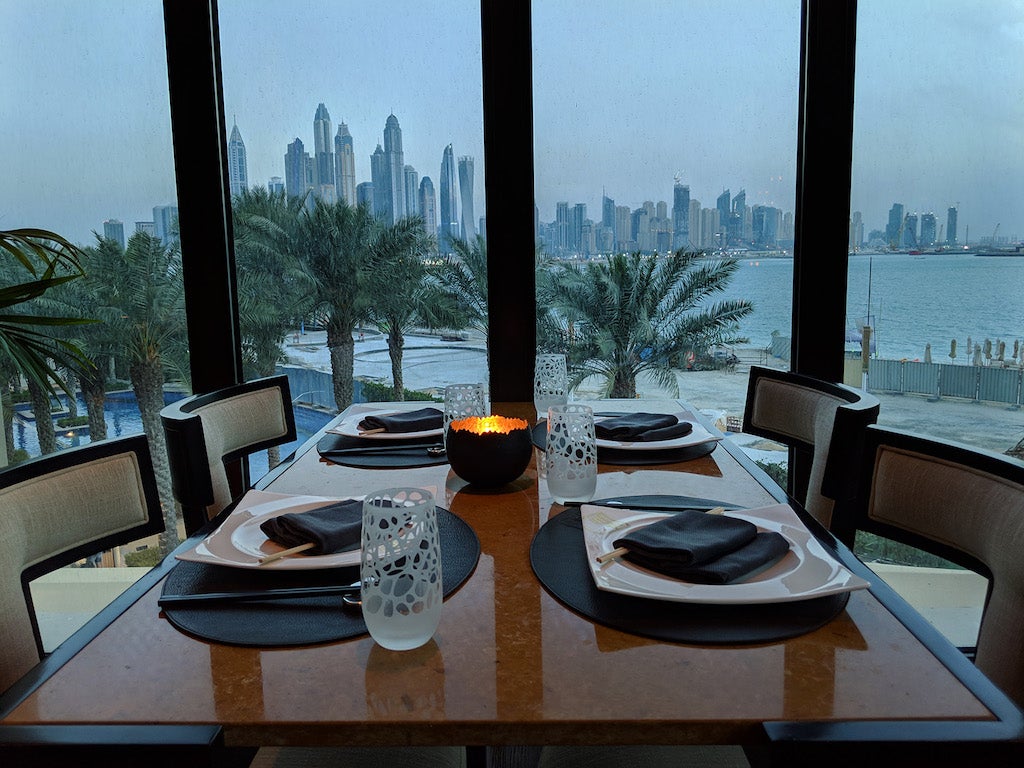 Bā is candlelit, modern, sleek, and contemporary. You'll feel like you've stepped into the heart of an upscale Asian restaurant while still in a comfortable beach resort in Dubai. Their Asian-inspired décor permeates the room, and details like room separators and over-sized plants really make the place vibrant and comfortable.
The Eats
The food here is on point. The menu is so appetizing, especially if you like Asian food. A ton of simple, shareable dishes so you can sample variety. A great place to a go with a group to really get a sense of the menu. Each dish is consistent and flavorful using simple staple items. I had the Tuna Tacos, a specialty Sushi roll and the infamous Duck Steamed bun. To finish things off, they brought out a Yuzu Citrus Tart with Yuzu Sorbet. All my items were delicious, brought out to perfection and highly recommended.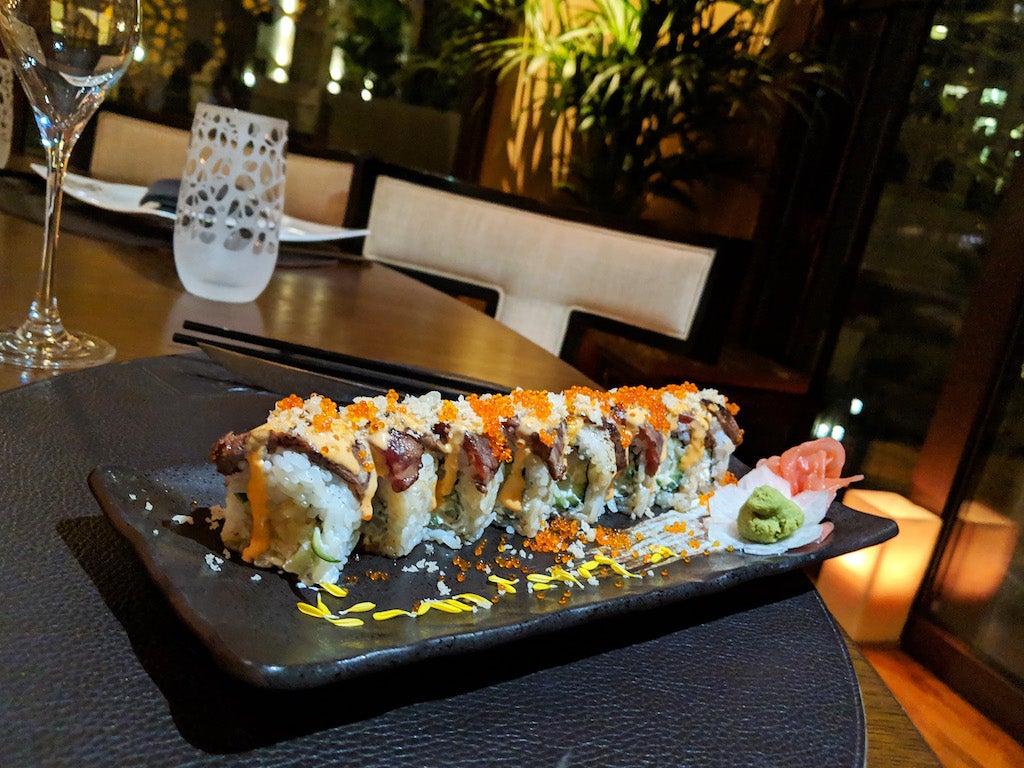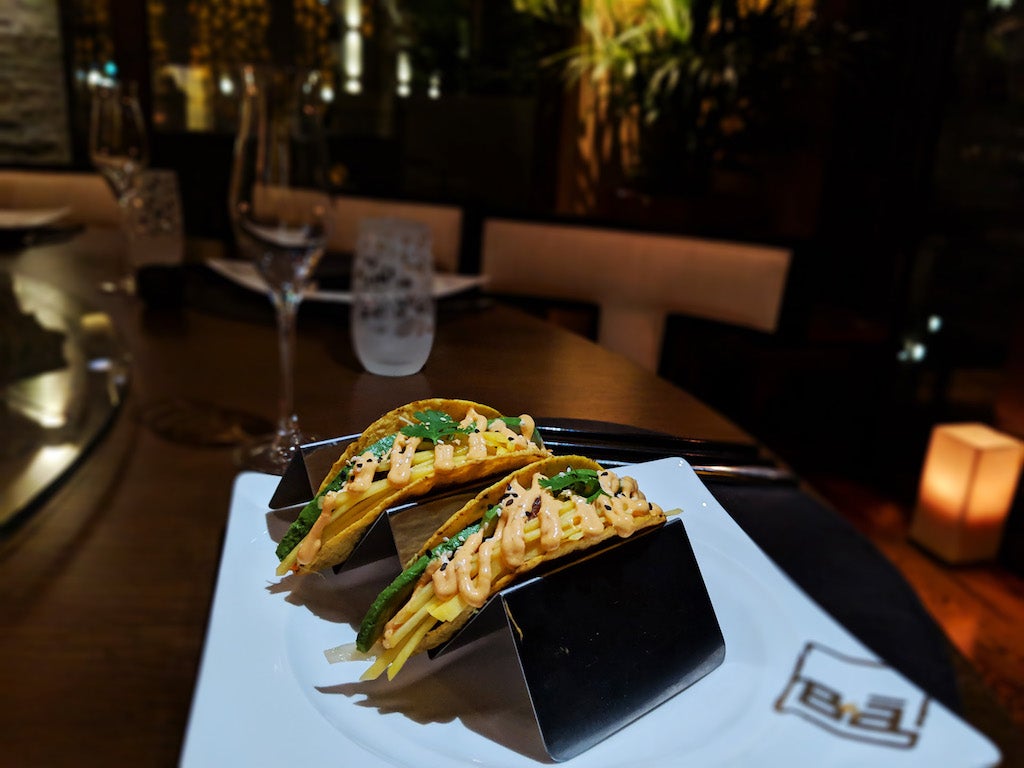 The Drinks
The bartender was excited to show me some unique Japanese Whisky they had on hand. We started with a classic Negroni using Nikka Whisky from Japan. It was a great way to start the evening.
The Vibe
The ambiance set an appetizing mood and everything from the decor to the lighting was perfectly on point. I thoroughly enjoyed the vibe and service here. Everyone was high energy and very friendly.  A very chill, casual and contemporary place to get tasty and consistent Asian cuisine. I'd recommend checking out their Thursday Ladies night or going with a group and sharing a variety of different menu items – try one of their private dining rooms. You definitely won't be disappointed at BĀ Restaurant and Lounge, Dubai.