No matter where you are in your relationship, I think it's always a good idea to go on a vacation. If you're looking for a secluded stay at a boutique luxury resort, then I highly recommend One&Only The Palm. Here you'll find the best of romance, privacy, luxury, and relaxation. The staff will treat you like royalty and I can't say enough about their service & management.
I recently took a trip to Dubai and if you've ever been there, you know there is an exuberant amount of luxury hotels and Resorts. It's actually quite impressive. My goal while I was there was to check out as many hotels and restaurants as I possible could in 7 days . One of my stops was at One&Only The Palm, located on the crescent's tip of the Palm Jumeirah in Dubai. Check out my journey through the One&Only The Palm resort and see why it's the perfect place to take your significant.
The Place
I know you want the extravagance and luxury, even if it's left unsaid. I mean, when in Dubai, right? As you arrive at the One&Only The Palm, the first thing you'll notice is the luxurious décor and grand entrance. The vibe is quiet, calm and relaxing.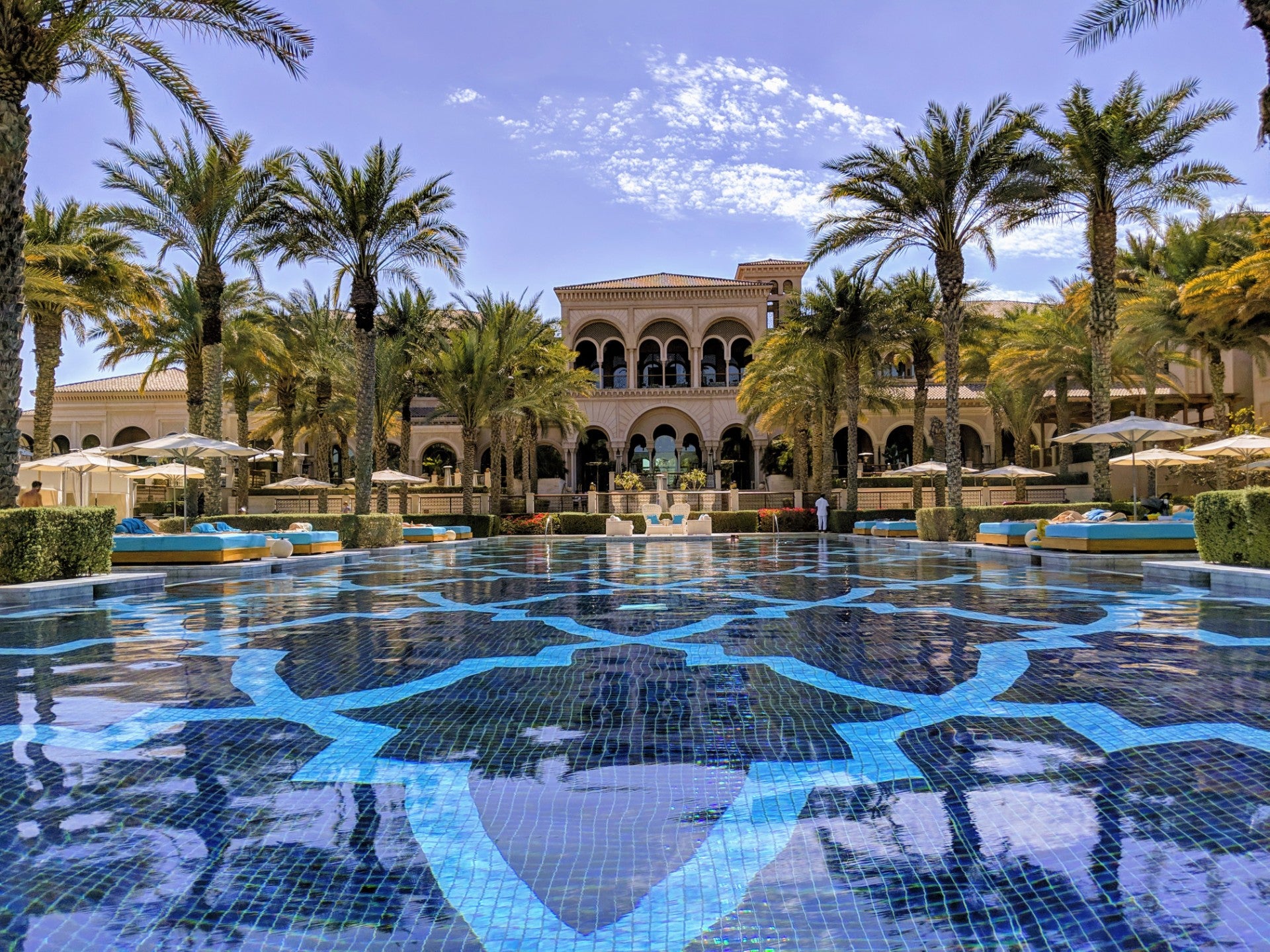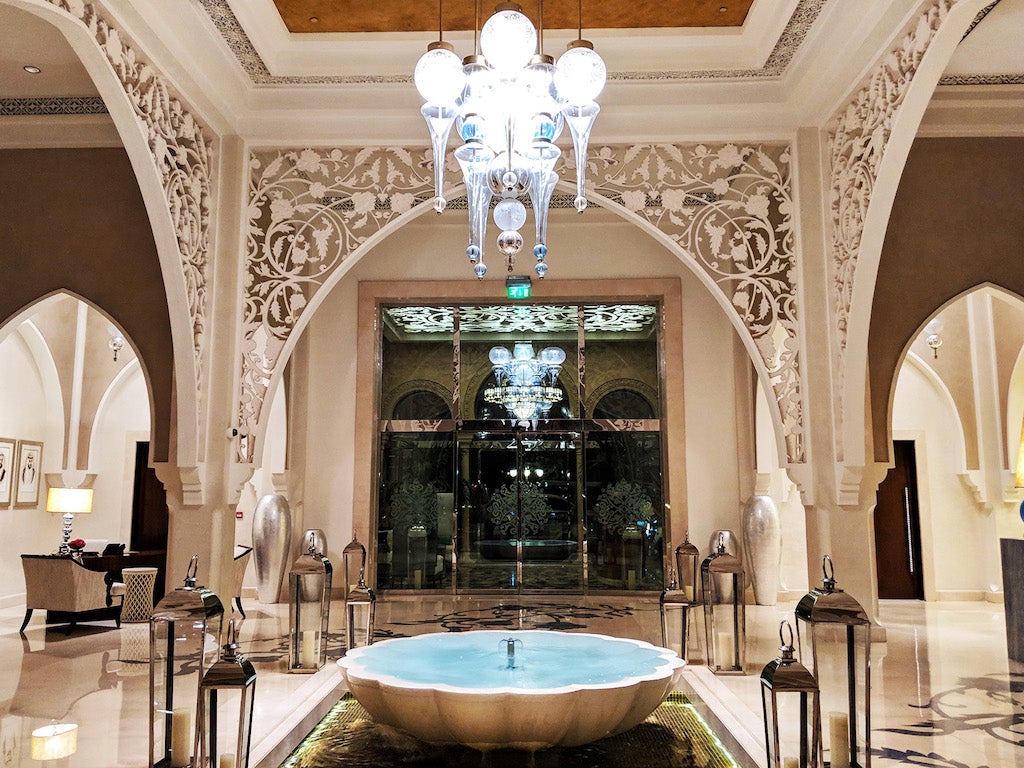 Here, you'll feel like you've been shot back in time to an Arabian castle, complete with everything you could ever want. One of the most unique locations at The Palm Jumeirah, this One&Only resort sits right at the edge of the palm's crescent. Alone-time? Check.
Sit and relax by the pool, the bar, the terrace, it's your personal playground! And don't forget to check out the marina where city skyline views sit on one end and the vast expanse of crystal clear waters sits on the other. No matter where you are on the resort, every nook and cranny has a place to chill and enjoy some alone time.
The Rooms
Inside your manor, mansion, or villa you'll get everything at your fingertips. From beachfront walk-out terraces to full private infinity pools in your mansion, the luxury options are endless. You can even book a full villa with 8 individual rooms if you're feeling generous and want to bring the whole family along. No matter what room option you choose, you'll feel like a boss. Over-sized rooms, beautiful bathrooms, private terraces and a sundeck are just some of things you can expect here at One&Only The Palm.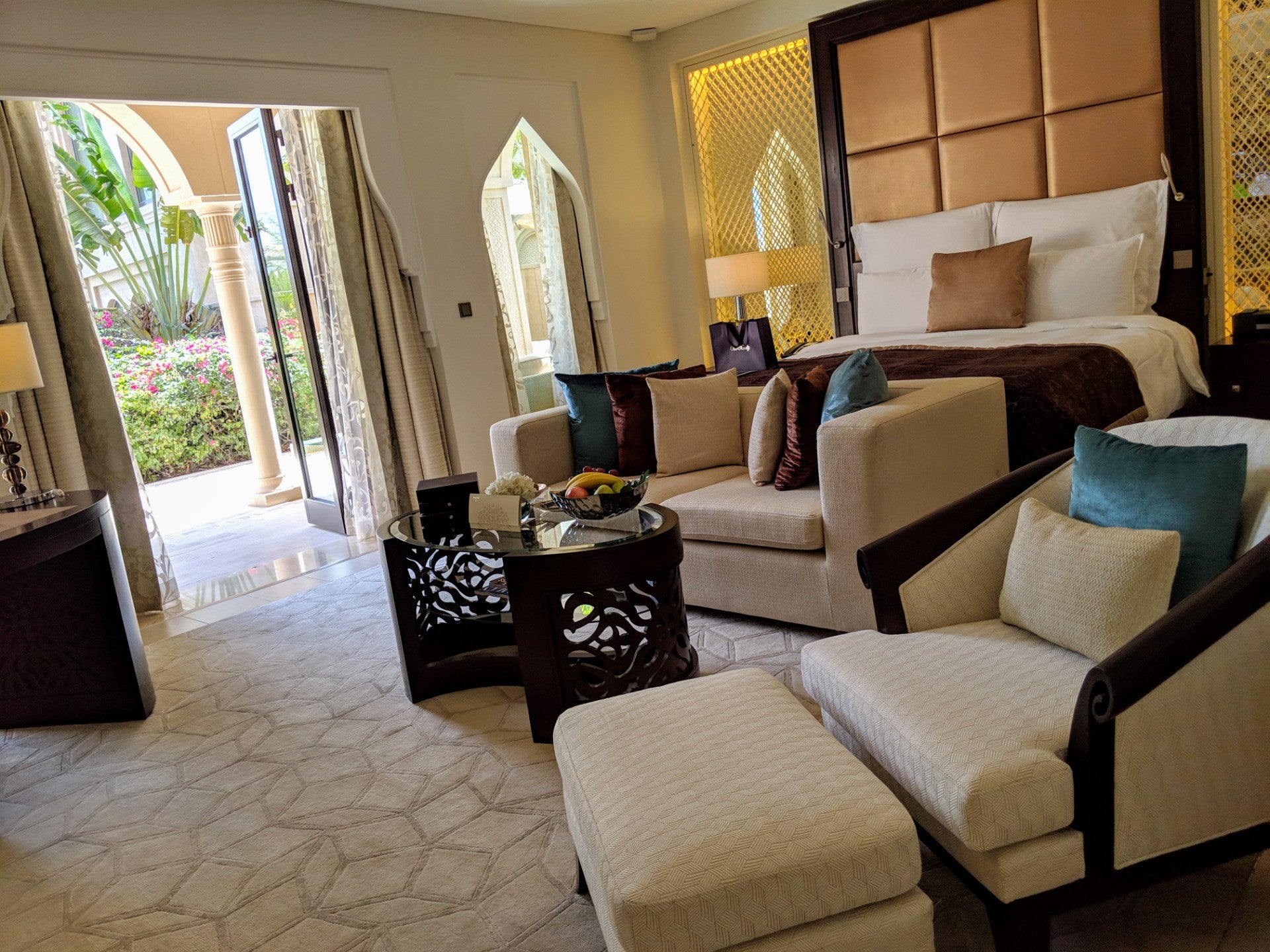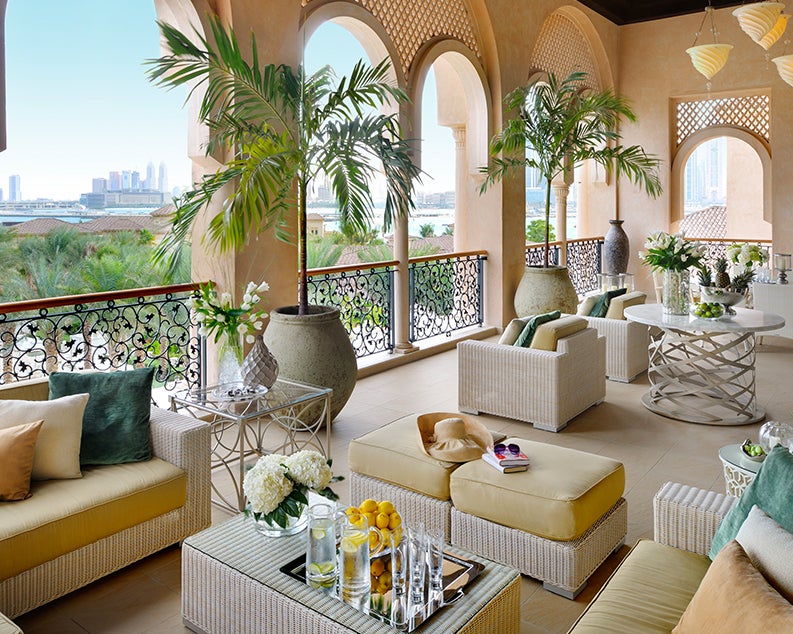 Feeling extra baller and want to impress her even more? Book an entire mansion or manor to yourselves. It'll feel like you have an entire island all for you.
The Amenities
No problems keeping up with your fitness here. Whether it's boxing, personal training, weights, or TRX, you'll have options on hand in this gym.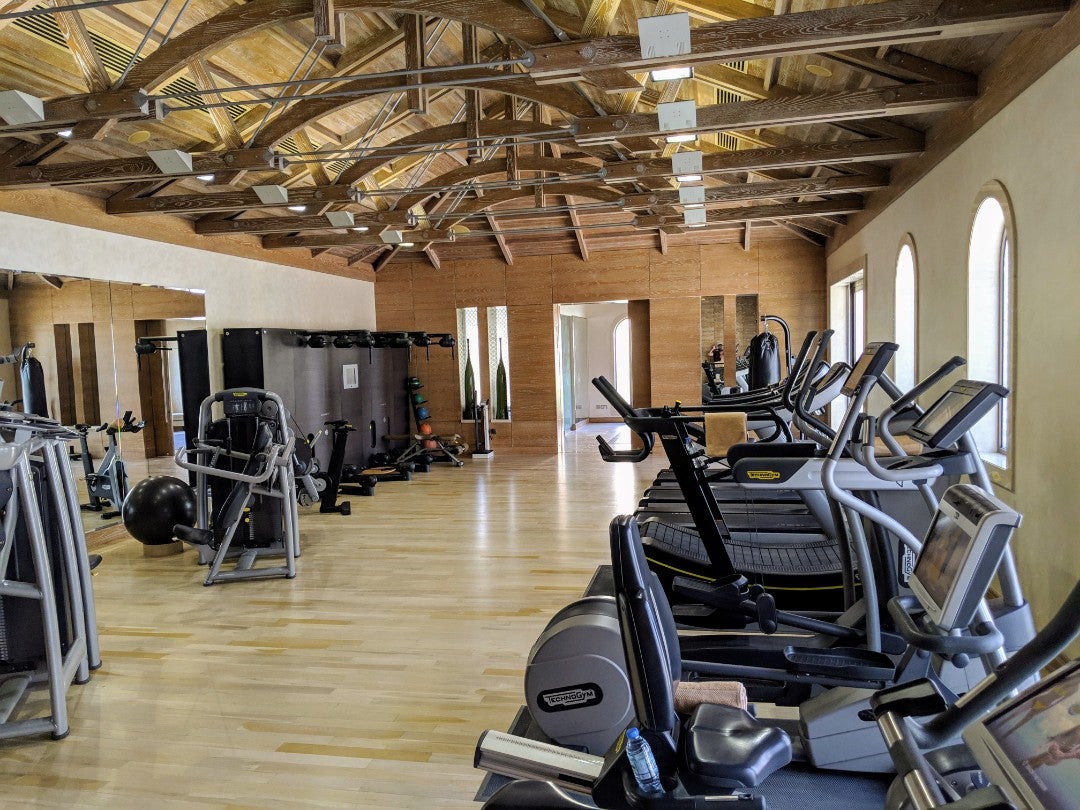 Want to make sure the Mrs. has some time to herself too? Book the UAE's only Guerlain Spa for all your relaxation and therapeutic needs. Otherwise, join her and make it a romantic spa trip for two in one of their beautiful couples massage rooms.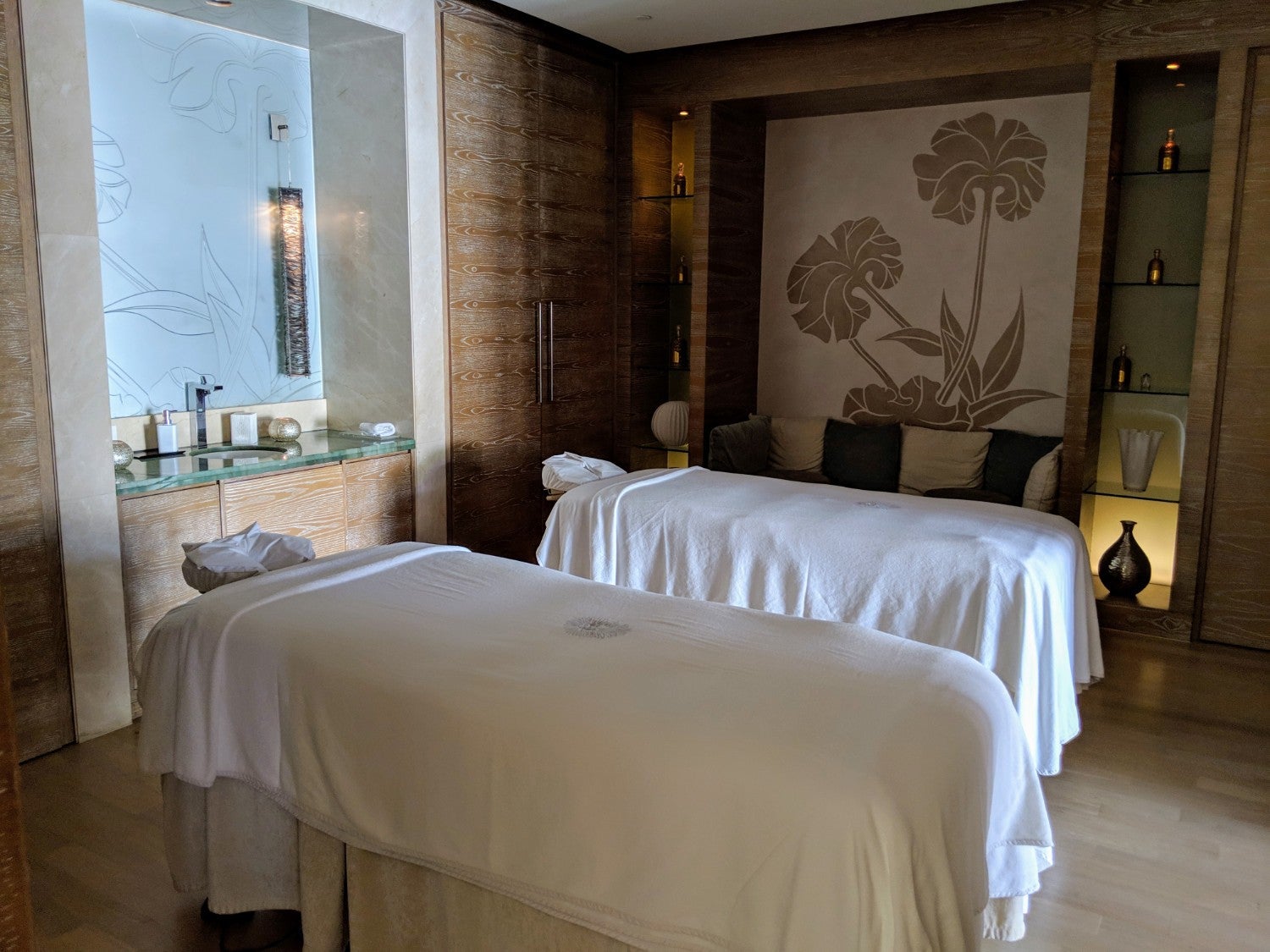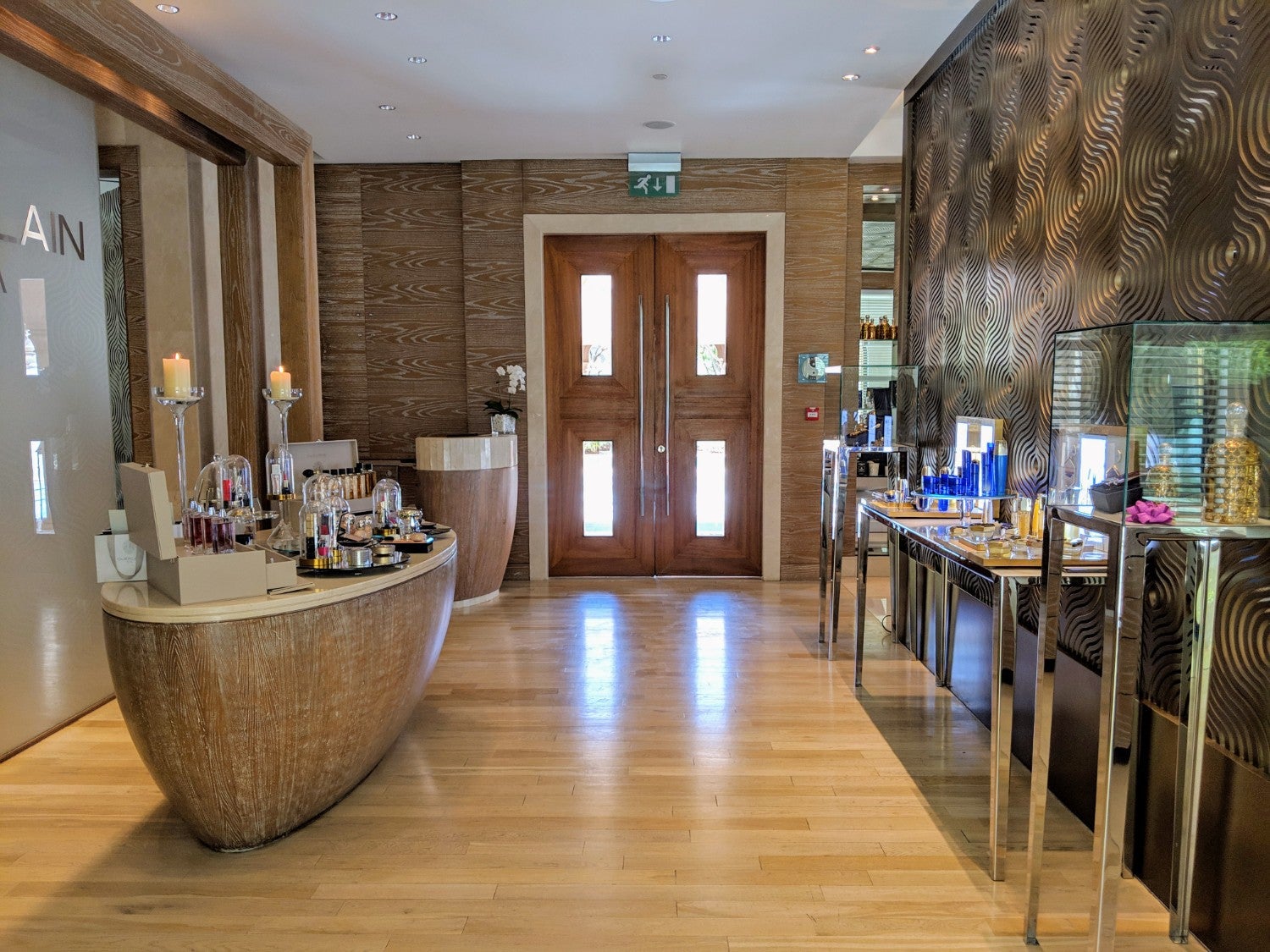 The Restaurants
Everyone's gotta eat, and you won't need to look far for the best food on the island. One&Only The Palm has a great breakfast, lunch, or brunch spot at Zest. I recommend a refreshing Energiser Juice to start the morning.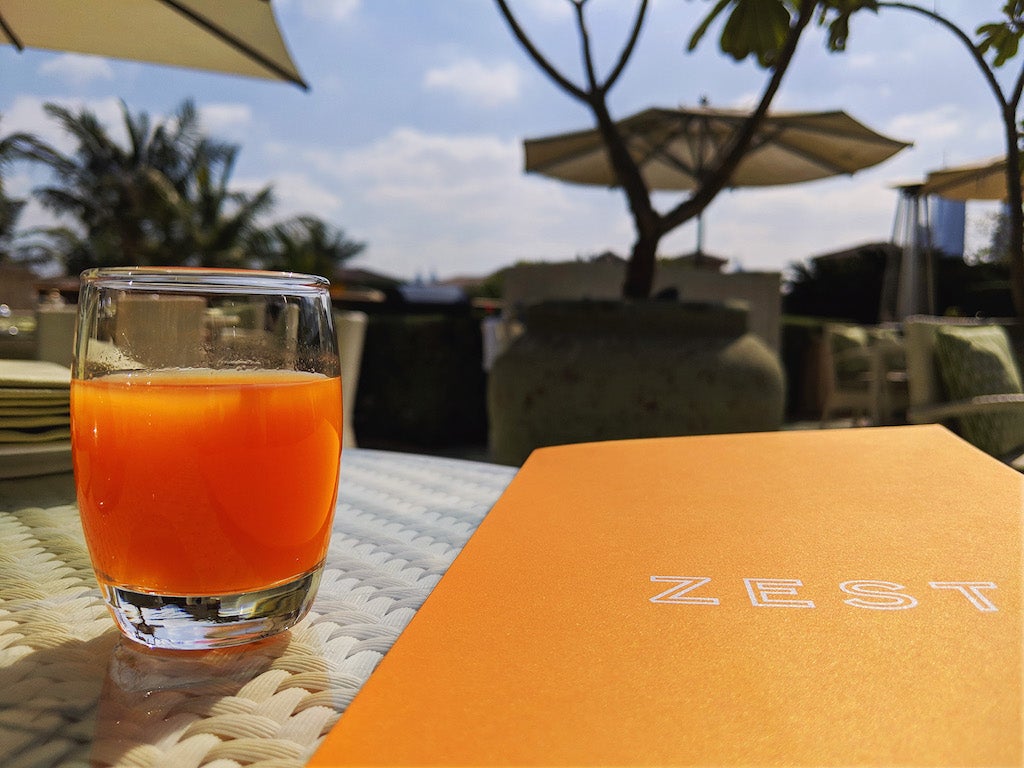 Need something a little more romantic? STAY by chef Yannick Alléno is absolutely stunning. This place couldn't get any more beautiful, and the food was an exquisite display of French cuisine. The décor was pretty badass too. And save room for dessert, because I also highly recommend hitting up STAY's famous pastry library. After all, it's not a proper French dinner without dessert.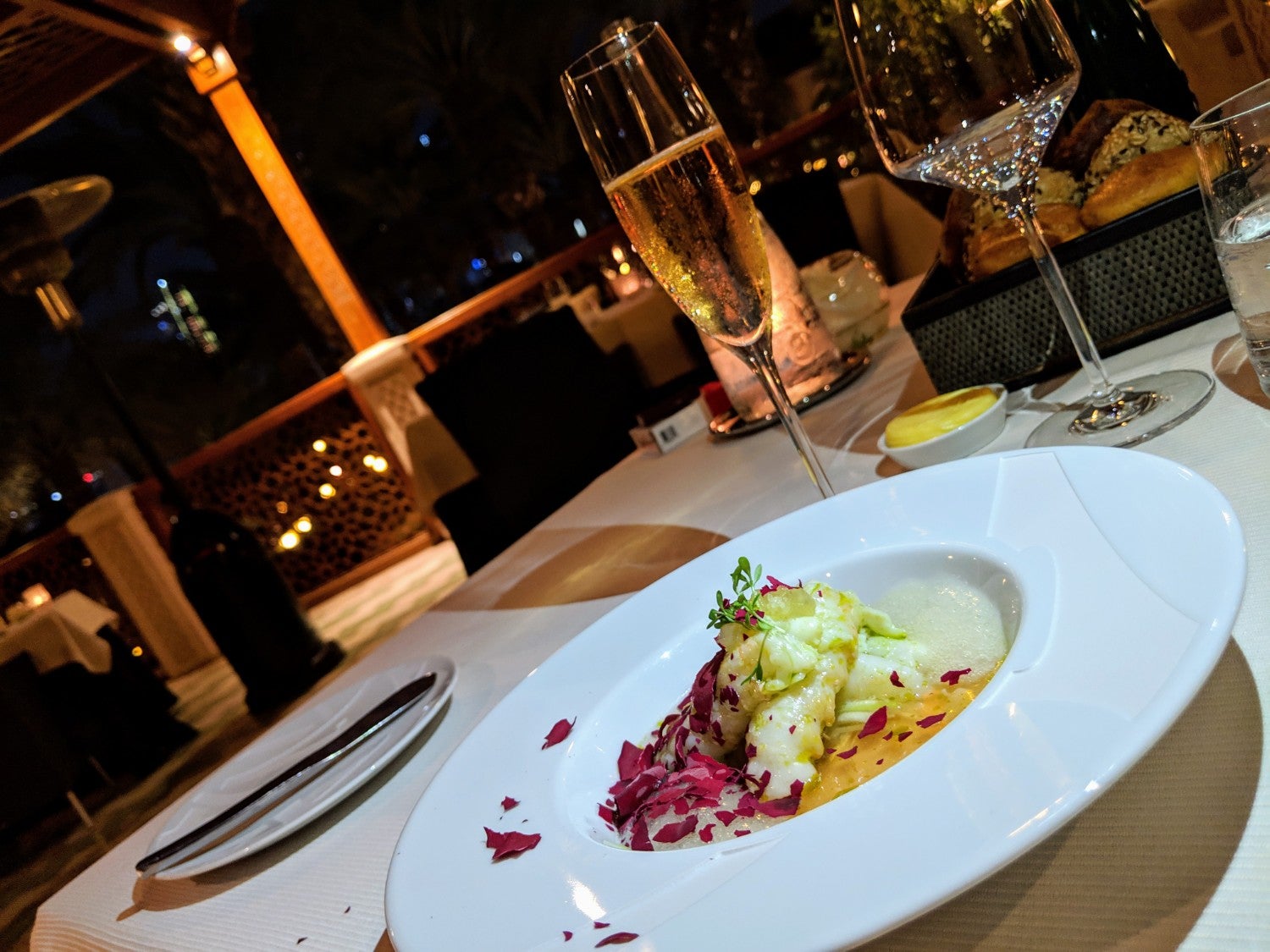 Walk along the private marina's boardwalk to get to the 101 restaurant. Yes, it literally floats above the crystal clear waters below.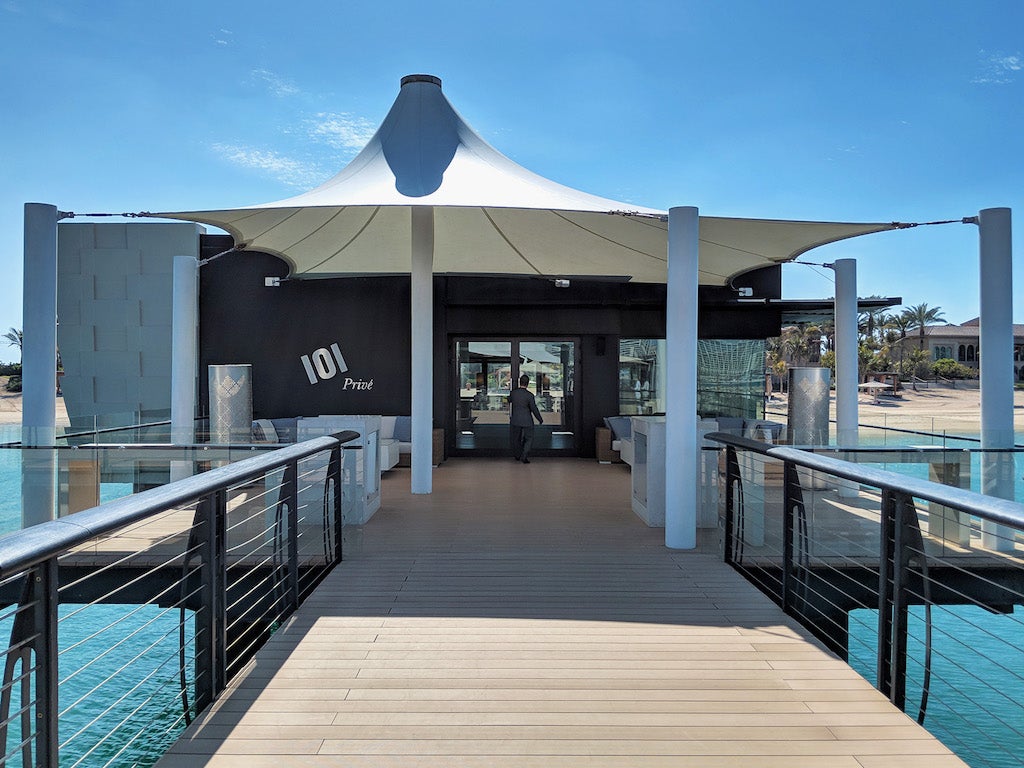 It's all seafood at 101. I recommend the Wild Sea Bass and Prawn Ceviche, but when the water's under your feet, any of 101's seafood will blow you away. Not in the mood for fish? Take a look at their light pastas and fresh meats as an alternative.
Make sure you stop by 101's champagne bars because the décor is to die for. The sexy honeycomb layout adds an incredibly unique modern interior design.
If you choose to stay at One&Only The Palm, definitely bring someone special. You can always spoil your friends or family, but this is truly an unforgettable experience and perfect for secluded, romantic getaways.
---
Credits:
Contributing Writer: Sabrina Pavelic