If you're looking for a chill scene, a great place to take your friends, or an awesome spot to meet some new ones, we've ranked some of the best bars in Dubai that suit all your needs. Sip on a cocktail, pound some shots, or chill by the beach at the best bars in one of the most lively cities in the world.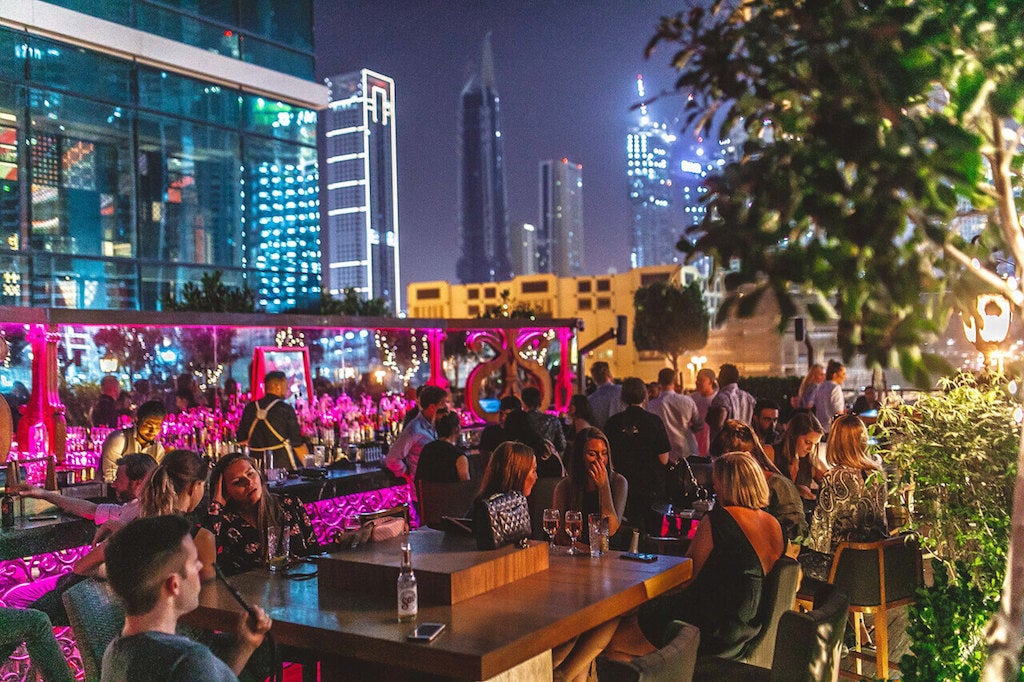 Treehouse at the Taj is a chic little rooftop oasis. You feel connected to the urban city streets below while surrounded by a jungle of greenery. It really is your own little city treehouse getaway in the midst of Dubai. There's a beautiful outdoor patio where you can check out their Mediterranean / Asian fusion-style foods. They also have an assortment of drinks from champagnes to wines, homemade syrups, infused flavoured liquors, and more. This trendy spot will fulfill all your Instagram dreams and give you the best views of the heart of downtown Dubai.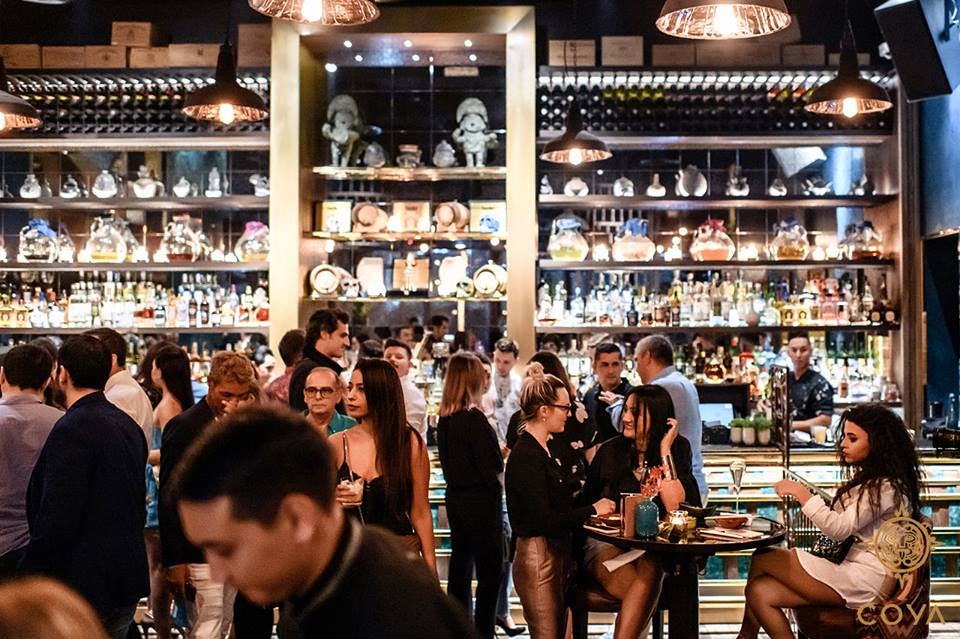 Coya is an immersive Latin American fusion bar located in Restaurant Village at the Four Seasons Resort. Their Jumeirah location puts you at the beachfront so you can enjoy the Peruvian and Incan inspired restaurant and bar with all the comforts of a modern luxury lifestyle. With mixed flavours from Japanese, Chinese, and Spanish influence, this bar will meet all your high standards.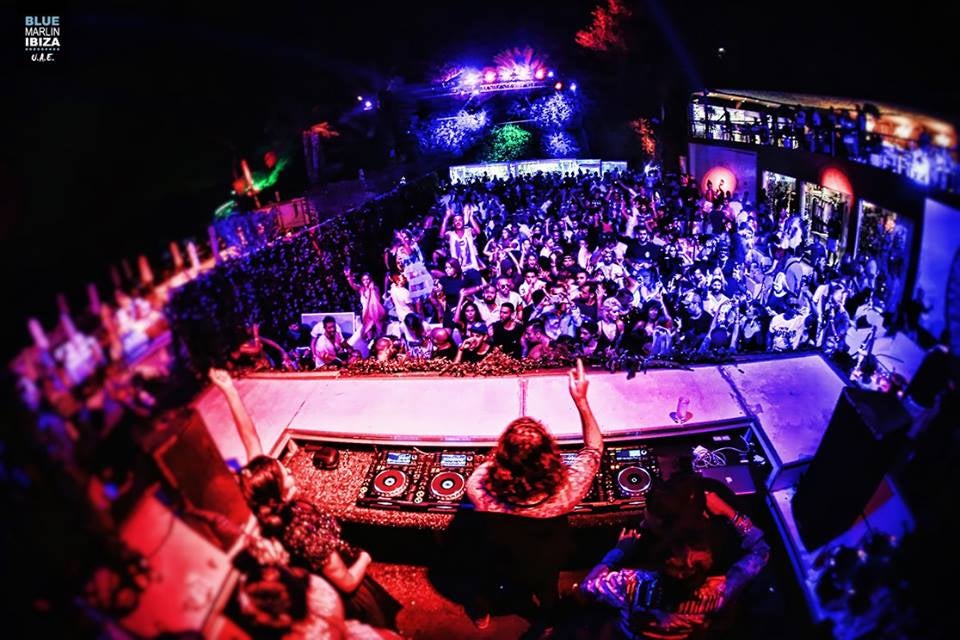 The infamous Ibiza spot has landed in the UAE. Blue Marlin is located on Ghantoot Al Jazira Island Hotel's Beach and you can access it by car, helicopter, or yacht. Yes, we said yacht… and helicopter. Even if you're not one of the pricier guests who can splurge on a helicopter ride to Blue Marlin, you'll still fall in love with the atmosphere here. It's all Ibiza-style parties, so if you're looking to let loose then hit up Blue Marlin for a good time.
Buddha-Bar is located on the top floor of the luxurious Grosvenor House. Sit in the dining area for a spectacular view through their 20-meter-high glass windows. Otherwise opt to chill out at the Dragon Bar where you still get the same stunning views through their windows, but with more nightlife flair. This is the place to see and be seen.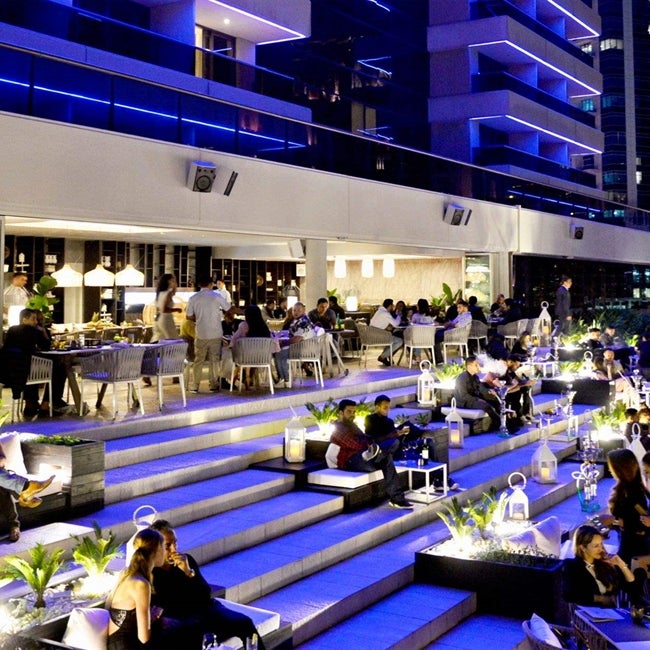 Siddharta Lounge is a young and fresh spot to hang out. Also located at Grosvenor House, Siddharta Lounge will give you a more chilled vibe than its counterpart at Buddha-Bar. Their urban ambiance includes stunning views of the Dubai Marina, Palm Jumeirah, and Arabian Gulf. They have an in-house DJ so you know all your music needs will be taken care of and will give you all-around elegance and fun. With a range of entertainment from music to live shows, Siddharta's got you covered on an epic night out.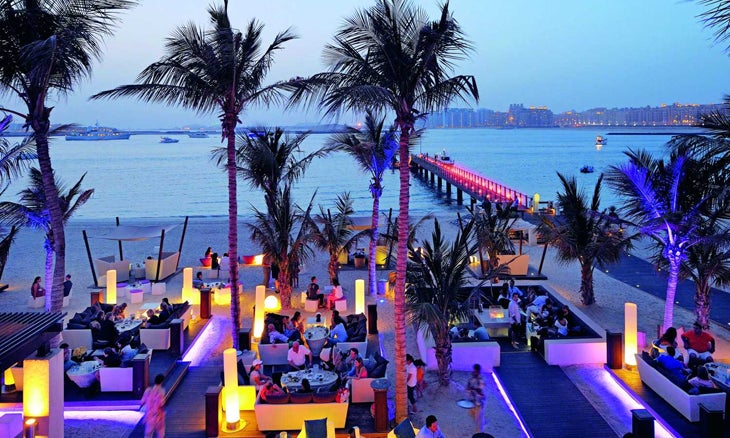 This chilled-out beachside bar is located at the One&Only's sister hotel, the Royal Mirage, alongside their private beach. Hit up Jetty Lounge during the day to bask in the sun, or make it a night out on the beach. There's no better place to relax and socialize with fellow vacationers. Bask among the sea of palm trees and white patio furniture to stunning views of the Palm Jumeirah.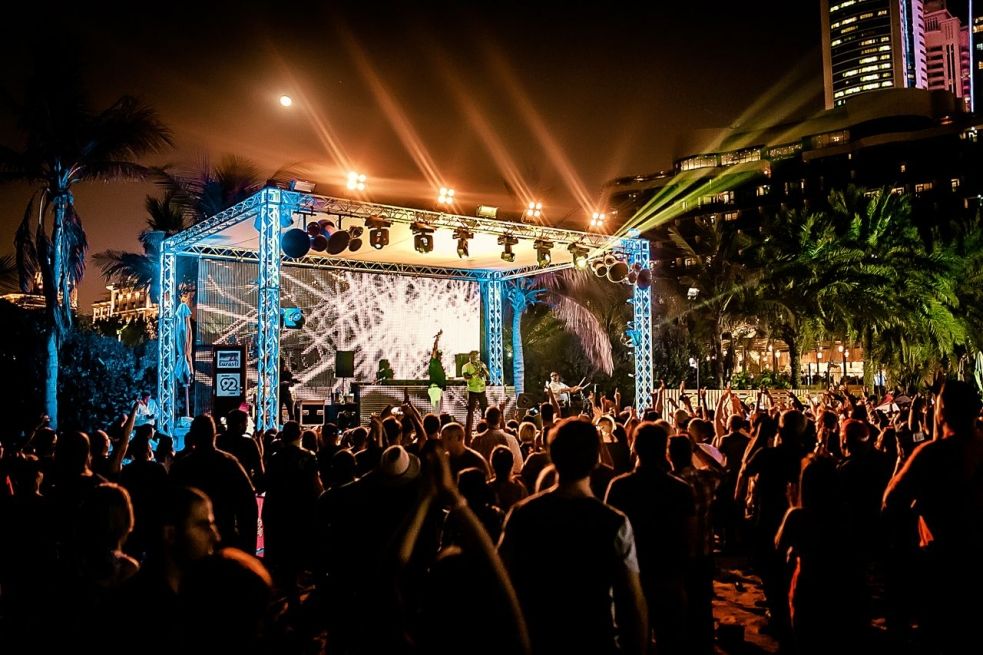 This chilled out sport and beach bar is a perfect spot to hit up while you're swimming the day away. They have a great beach, an awesome pool, and casual food and drinks to go with a super chill day. Get your burger, wings, onion rings, and more at Barasti and cool down with a special cocktail before you get back in the water. Located at Le Méridien Mina Seyahi Beach Resort & Marina, you get awesome views of the Palm and the Dubai Marina.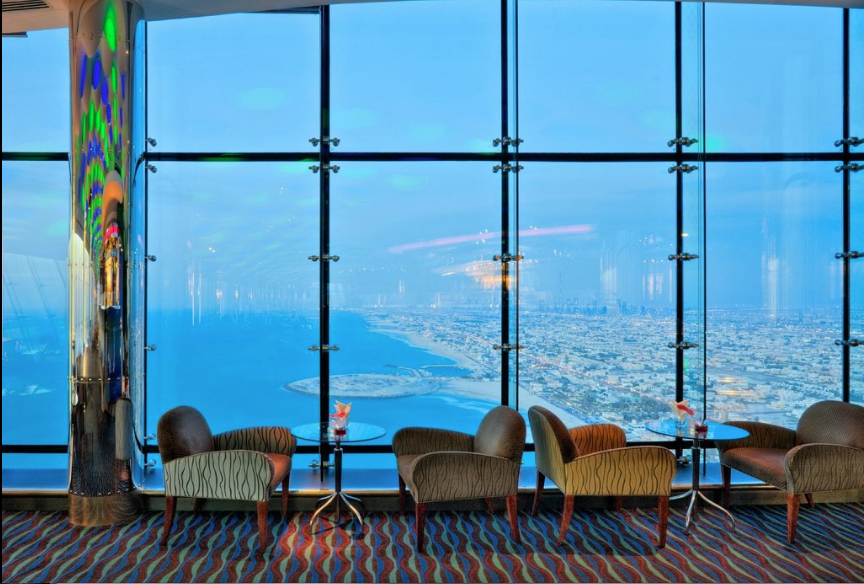 Located on the 27th floor of the Burj Al Arab Jumeirah, the Skyview Bar gives you exactly what it's named for. The quirky blue, green, and white décor mixed with intricate and ornate interior architectural design is only the tip of the iceberg when you're dining at 200 metres above sea level. You can opt for a full lunch or dinner experience, or just check the place out and sip a few innovative cocktails at the bar. This place is definitely one to check out for the panoramic views alone.
---
Credits:
Contributing Writer: Sabrina Pavelic