If you're a full-on meat-lover looking for the best steakhouse that Dubai has to offer then we've rounded up the absolute tastiest eats in the city. Whether you're a rare, medium rare, medium, or well-done kind of steak-lover, these steakhouses will grill them up to perfection. Enjoy every savoury searing bite at these irresistible Dubai steakhouses as we've rounded up the best.
Seafire is located at The Atlantis on the Palm Jumeirah and serves up some of the greatest grilled meats in Dubai. Their steaks are cooked to your absolute perfection. You can find an array of families, couples, and friends out to dinner here, and even some live music on Jazz Nights. It's a great smart casual ambiance with outstanding meaty meals to hit just the right spot.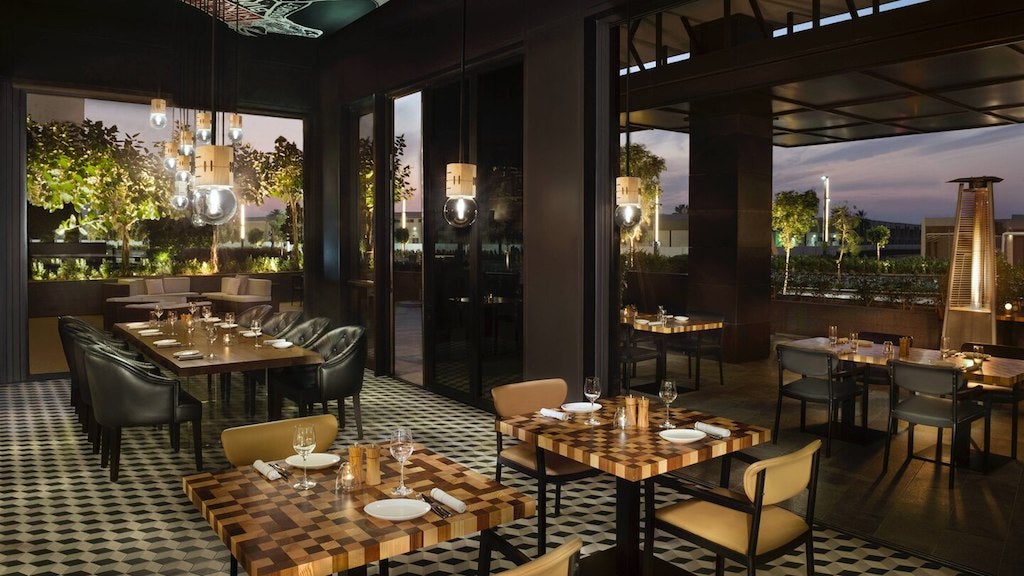 GRAZE is a casual grill restaurant where they boast the perfect balance between fine and freshly cut meats mixed with a relaxed and equally refined atmosphere. You can choose between sitting outdoor on the terrace that overlooks City Walk Dubai or staying indoors for a cooler, more intimate steakhouse lunch or dinner. GRAZE is the perfect place to find that great steak in a sea of Dubai steakhouses.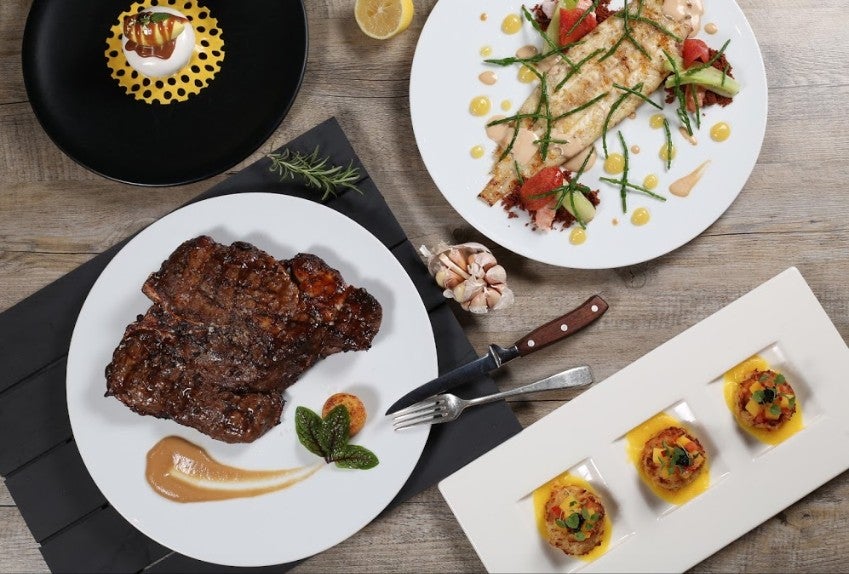 Located at the Fairmont, Dubai's second and downtown Fairmont location, the Exchange Grill offers a stunning cut of beef. They boast legendary service and unbeatable quality food. Their dining décor is elegant, classic, and great for business lunches and dinners. If you need a place to win over potential business associates or if you're looking to relax with a colleague on your work trip abroad, then the Exchange Grill serves up those great steaks you can't stop craving.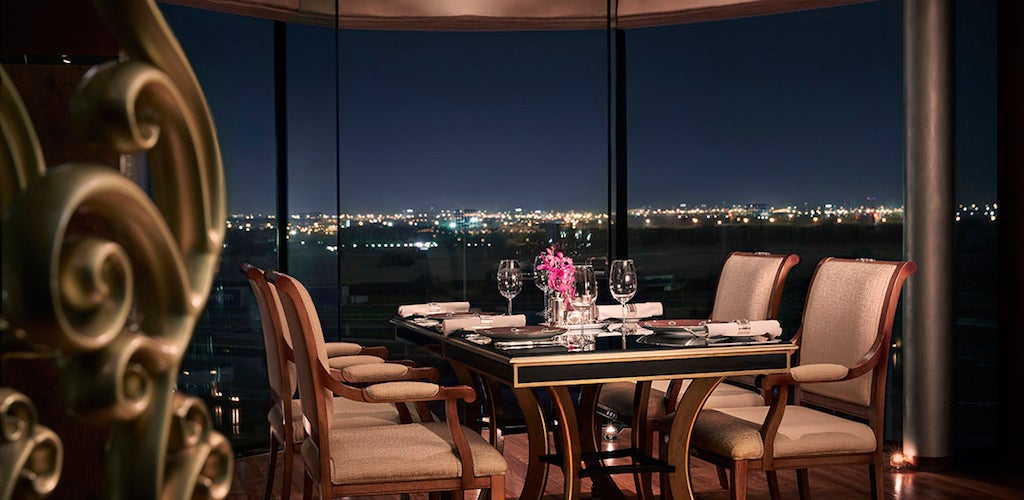 Located at the Meydan Hotel, PRIME Steakhouse serves up the finest cuts of beef from around the world. Their elegant and luxurious fine dining seating gives you a romantic and delicious night for anyone who visits PRIME. Their steaks are to die for and you certainly won't be able to get enough of their extravagant decor complete with beautiful chandeliers and wall to floor windows for a view of Dubai all lit up.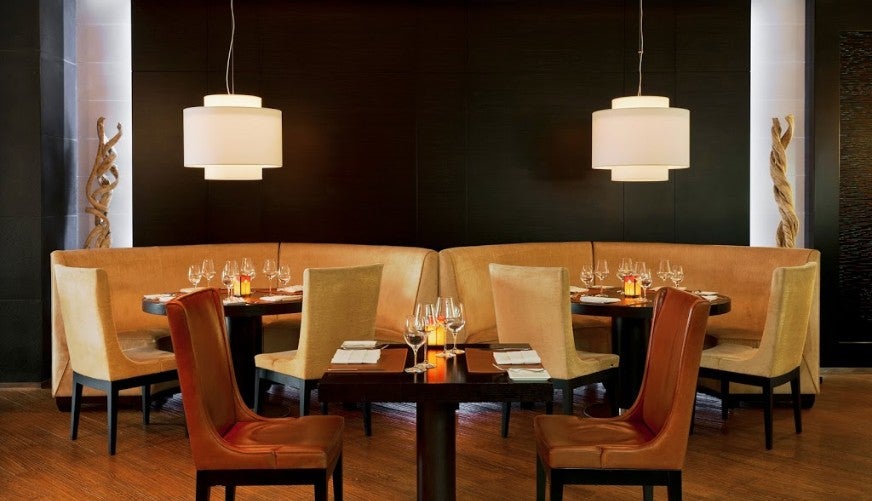 The classy and elegant dark wood decor of Hunters Room gives your steak a refined atmosphere to taste it in. They have an open view kitchen, slender dining tables, and ceiling to floor wine cellars to accompany your gourmet steak meal. Located at the Westin Dubai Mina Seyahi Resort & Spa right on Barasti Beach, this steakhouse will give you everything you need to enjoy the most refined meat in the city.  
This New York-style grill and bar serves up some of the best steaks in Dubai. Located at Dukes The Palm Royal Hideaway Hotel, West 14th Steakhouse serves up a seriously scrumptious cut of steak. Find seating out on the terrace for some astonishing and breathtaking views of the Dubai Marina and Arabian Gulf to compliment your juicy meat entrée.
Located on the lower ground of Dubai Mall's Fashion Avenue, Hurricane's Grill boasts a relaxed and delicious restaurant. If you need a great place to chill for lunch or a family dinner, then Hurricane's is a superb stop-over to fulfill all your meat cravings. With an original and unique basting sauce, their steaks are one a kind and will keep you hooked.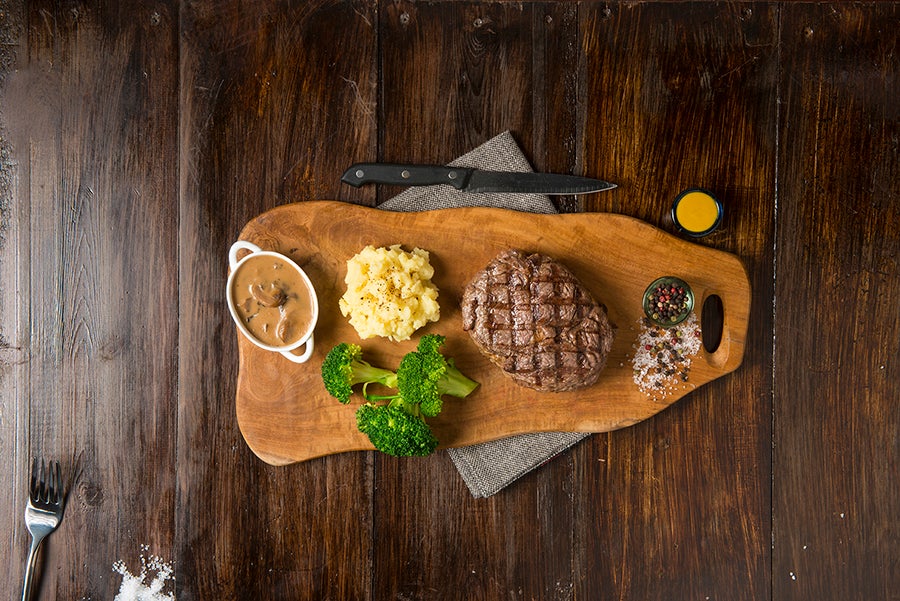 What started out as a South African family business has spread to locations in the Middle East and their Dubai shop serves up some of the best steaks in the city. Some of their signature meals include a steak tartare, prime beef ribs, meat skewers, and more. If you're looking for a wholesome family outing with great food, then hit up The Butcher Shop & Grill.
---
Credits:
Contributing Writer: Sabrina Pavelic