If you're looking for the liveliest atmospheres with the most social crowds in Dubai, then these hotels are perfect for you. This list of the best party hotels in Dubai will keep you entertained all day and all night. With some of the best clubs, bars, and restaurants in the city, you'll love partying it up Dubai style.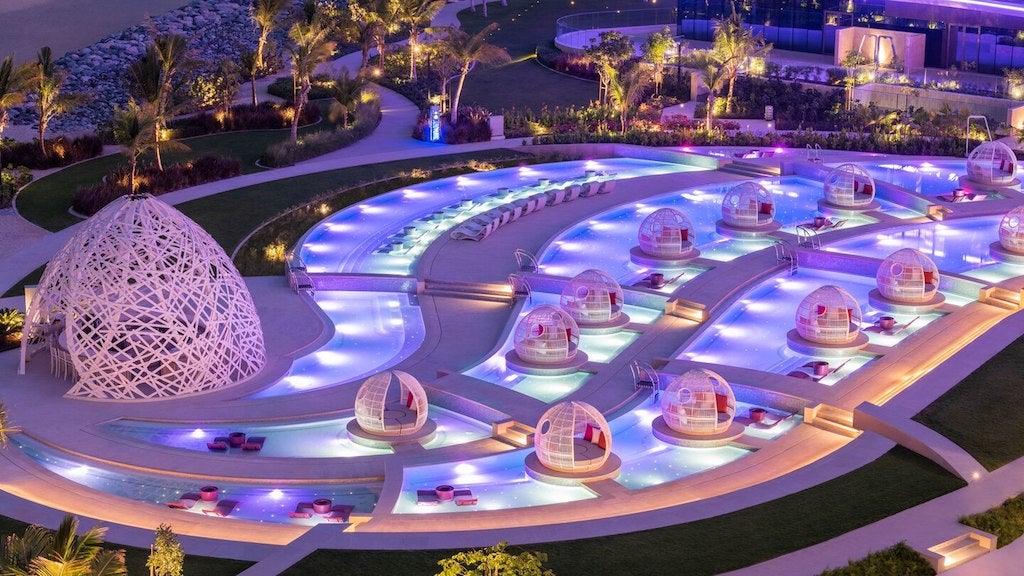 This new W Hotel is stunning and is located on the west crescent of the coveted Palm Jumeirah. It gives you the best of high end and chilled-out party vibes. If you're looking for the best rooftop bar with 360° views of the Arabian Gulf, The Palm, and the city skyline, then check out the W's SoBe. It'll give the perfect unobstructed view of the sunset while you party the night away.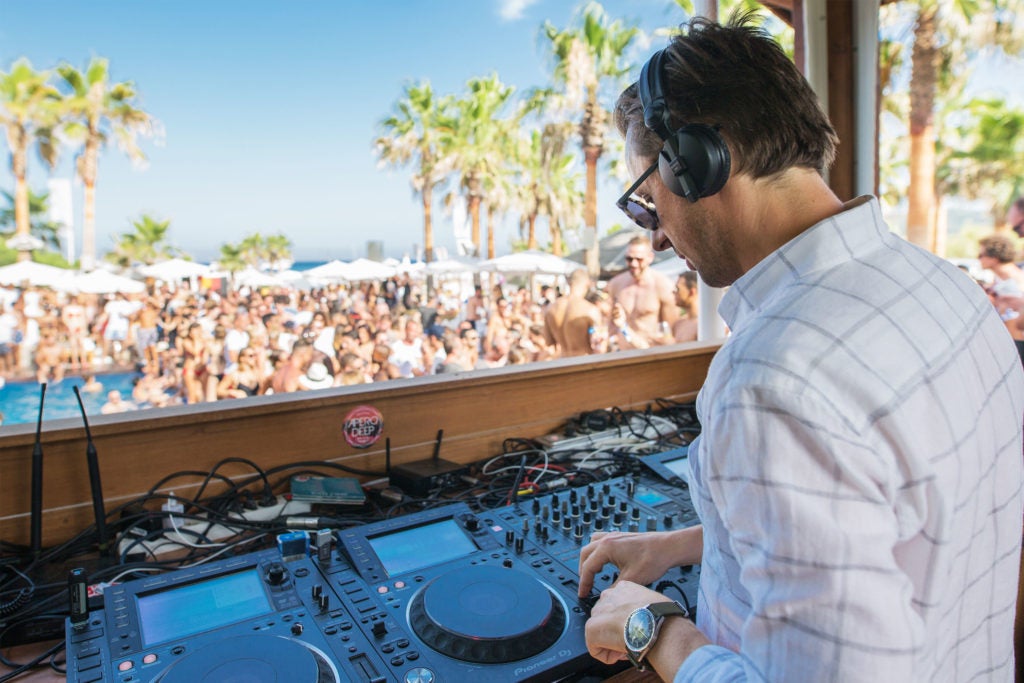 At Nikki Beach, the party never stops. With live music and hyped atmospheres at their brunch spot, Nikki Beach will have you covered on all things entertaining. From Ladies Tuesdays to deluxe pool parties every Thursday, you'll be ready to kick back and have a few drinks at Nikki Beach. Definitely check out their Friday Brunch parties during the winter months.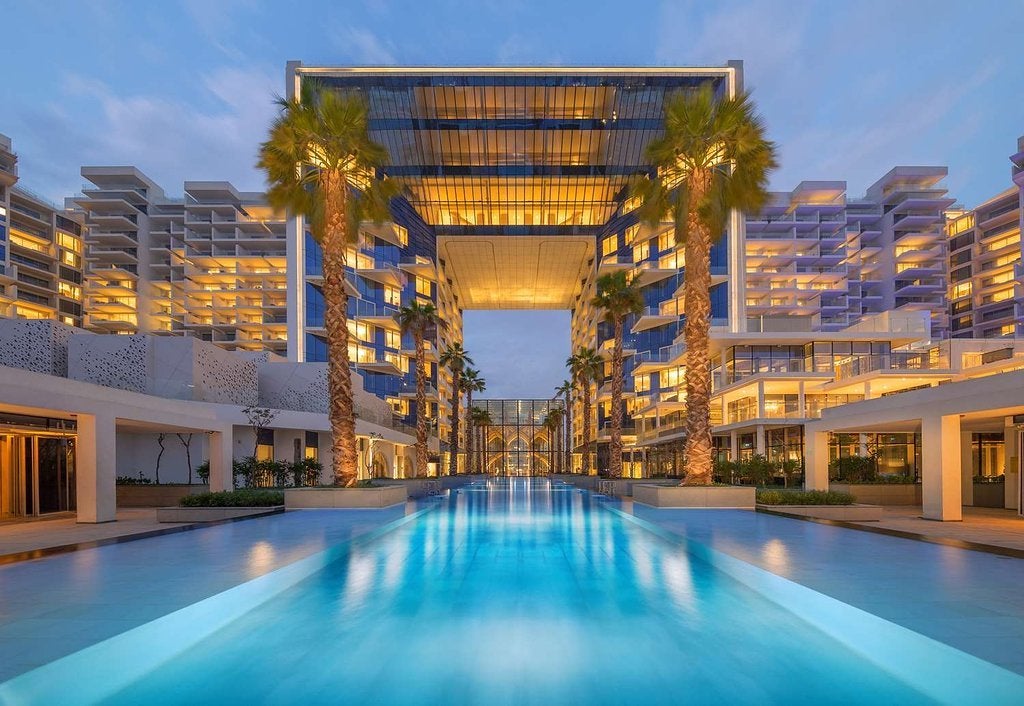 The FIVE at Palm Jumeirah is iconic for its pool parties and penthouse bar. We suggest saving up your energy for parties at this place and don't forget to bring lots of your friends. There will be no shortage of opportunities to let loose at one of The Palm's most happening party hotels.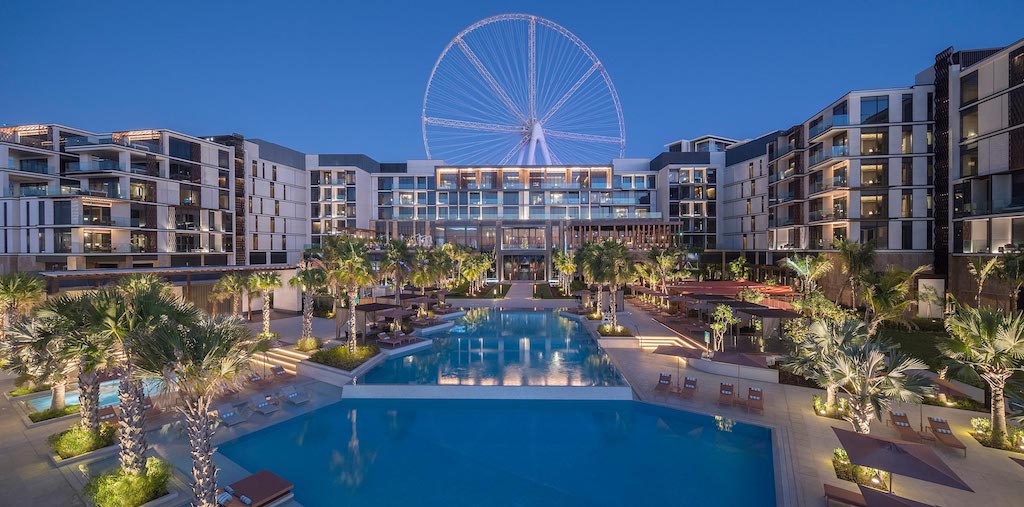 The brand new Caesar's Resort draws in a lot of younger customers which basically means you're guaranteed a fun-filled trip to Dubai accompanied by plenty of entertainment. Check out Cove Beach for a Ladies Day, and so many of their other pool bars and lounges like Venus Pool & Bar, Neptune Pool & Bar, and Fortuna Pool & Bar for that party scene you're after.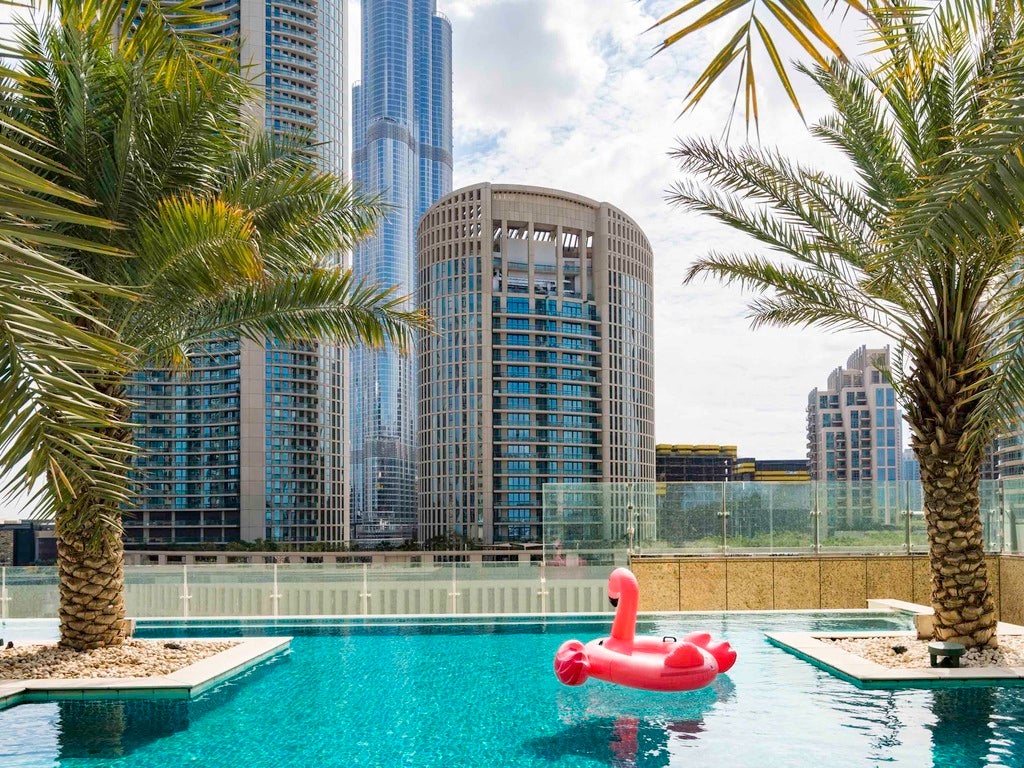 Sofitel's downtown location has one of the coolest rooftop bars in the city. Hit up Above for views of the bustling nightlife below. This place has everything from private cabanas to chic white bartops. If you're looking for a more sophisticated party scene, then Sofitel might be the stay for your party night in Dubai.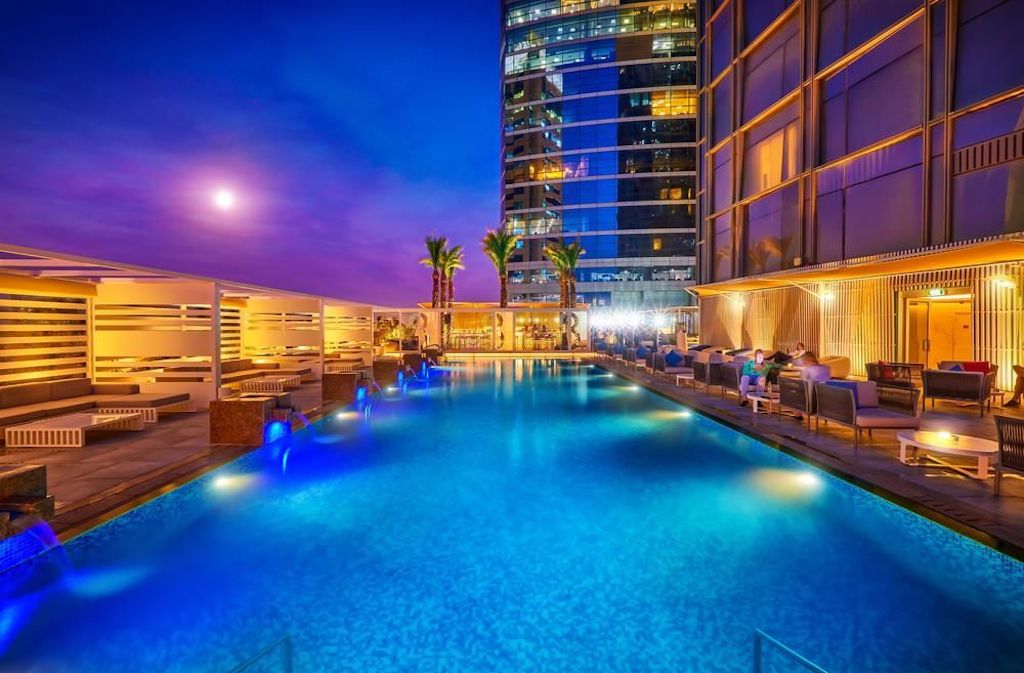 At Media One there's no shortage of places to play. Check out Coco Lounge for a relaxed shisha bar, Garden 8 for some fun socializing, On42 for some of the most booming nightlife, Q43 for a more casual bar, and so much more. You'll have lots to do and plenty of people to meet at Media One.
This place will give you the best of hip-hop every Thursday and even hosts a "Black Bass" night every Sunday. Bump to the back-to-basics hip-hop music where there's no shortage of celebrities. It even has a VIP celebrity booth, and often hip-hop artists will choose Dubai Marine just for Club Boudoir.
There's no shortage of beachside bars in Dubai. One of the newest editions to the beachside day and night bar scene is Jumeirah Beach Hotel's Cove Beach. Have fun partying the night away and keep those party vibes going with Jumeirah Beach Hotel.
---
Credits:
Contributing Writer: Sabrina Pavelic