WhataHotel!;   owned by Lorraine Travel, which  was  founded in 1948 and  is located in Coral Gables,  Florida, features only the best hotels in the world.  They have preferred partner status with the world's best-known hotel brands including Four Season Hotels & Resorts, The Ritz Carlton and many more. When booking across WhataHotel! you will receive exclusive perks on every booking.
Greg Guiteras, the CEO of Lorraine Travel, gave us the reason why affluent travelers flock to WhataHotel!
"It's all about our Exclusive Perks which give a guest an edge on every booking. Based on double occupancy, and at least a 2-night stay, all of the properties on WhataHotel! offer our guests, perks worth as much as $500 per stay! You're likely to be given the best room available within the room category booked or even upgraded to a superior category. Breakfast for two each day is a given and a $100 Hotel Credit is applied towards Food & Beverage charges or a Spa Treatment during the stay. An early check-in or late check-out is usually granted for the asking."
During these precarious times, we asked Greg Guiteras his best advice on travel and what is happening in the travel industry.
How has the coronavirus affected travel?
Coronavirus has definitely had a major impact on all travel. We have seen hundreds of cancellations to affected international destinations. Over the last few days, even discretionary travel within the United States is being deferred.  Early on, these cancellations were due to restrictions an employer or organization had imposed, but most recently cancellations are due to US Government Advisories & Warnings. Society as a whole is exercising an abundance of caution, not wanting to put themselves at any increased risk of contracting the virus. It's basically become socially unacceptable to travel for leisure.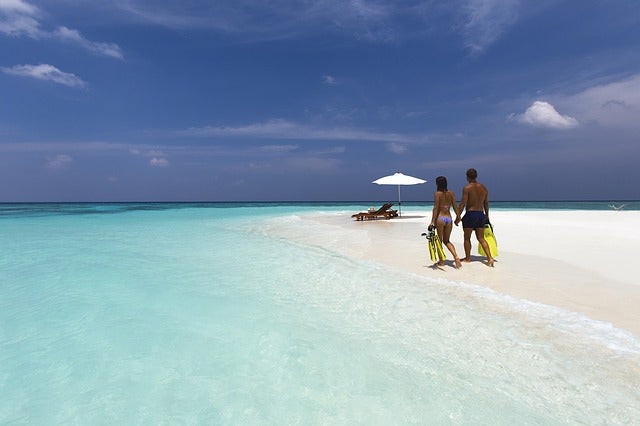 Has the travel market ever seen anything like this in the past 30 years?
Lorraine Travel has been in business since 1948. So as the saying Farmers Insurance made popular goes; "we know a thing or two, because we've seen a thing or two". Sure, there have been other infectious outbreaks, 9/11 and more recently the Boeing 737 Max crashes. But COVID-19 tops them all, by far. Still we feel this will only result in a temporary disruption of travel. We were able to overcome challenges in the past. Time is a great healer and I'm hopeful that, as the US and the world as a whole come together to fight this virus, the travel industry will see a boost in travel as people look to re-align their upcoming vacation plans.
What are your predictions for the travel industry? Cruising, air travel, hotel?
I'm fairly confident in a rebound for the industry as a whole. Now, some sectors might see this occur at different phases. Hotels will be primed for a rebound at the first sign of any containment.
 I think that when the rebound happens, it'll be for two main reasons:
Industry players (hotels, airlines, etc.) will offer plenty of incentives for consumers to book, be it with free nights or bonus points or any number of options; and 2) consumers clearly want to travel and will jump at the earliest opportunity to do so, which means that any incentives that are offered will only add to that desire to travel, be that with a new reservation or a modified version of a reservation that was postponed during the outbreak and reinstated.
This virus too, shall pass. The panic will subside once the virus plateaus (which is absolutely will,) and people will go back to the normalcy of life in a matter of time, little by little. All we can do is be as prepared and as informed as possible – take necessary precautions during these crucial next weeks, and have the belief that like every other virus we have ever faced as a nation, we will overcome and emerge stronger.  It is important that once the smoke clears, the well-traveled embrace this belief, and begin planning their next adventure.
Travel is a source of life, business, life changing events, and happiness. We sell dreams, and our world needs travel to ultimately thrive.
Once the Coronavirus travel ban has ended, will there be travel deals to take advantage of?
The travel deals that are bound to begin coming in will reach far and wide around the globe. There are a couple of points at play here, one being that hotel chains worldwide will likely offer promotions to regain stability and attract guests, so while tropical destinations are often the preference in the summer, I really believe that destinations around the globe are due for a boost. Secondly, and on a slightly more practical note, it makes sense that the destinations that have either not been affected much (if at all) by the virus or those that have done well to contain it will see the fastest recovery.
So, with that in mind, I am definitely intrigued to see how the U.S. and other areas around the globe handle the coronavirus, because their response to it can in many ways provide some key insight into how willing travelers will be to visit those destinations, both in the short term and long term. And for any deals that will inevitably arise, be sure to check out WhataHotel! to book a stay with any one of the top brands at some of the top destinations in the world! Oh, and count on Italy to once again be the top destination for U.S. Citizens.
We've planned the past travel of so many that have entrusted us with that privilege and we look forward to helping them navigate the current situation and hopefully in the very near future, planning wonderful adventures worldwide again.
Final Thoughts
If you already have arrangements made to travel a couple months from now; don't cancel and remain calm. We all hope the situation stabilizes and resolves quickly, but while it is evolving it is important to refer to verified information sources. We recommend the CDC (Centers for Disease Control), WHO (World Health Organization) and US Department of State Advisories as the best resources at this time.
The editors at Swagger Magazine thank Greg Guiteras for this invaluable information. This is a time for all of us to stay close to home and help stop the spread of this horrific virus. However, it is also the time to plan that trip for later and take advantage of great deals on the horizon. You will enjoy a much-needed vacation and be supporting a healthy economy. By booking through WhataHotel! you will also get outstanding perks.
Check them out at:  https://www.whatahotel.com/