In the woodlands of South Algonquin rests Canada's newest wellness community:
. It's a tranquil retreat, integrating its luxurious amenities with its stunning scenery in a way that's simply harmonious. Explore all that Nomi Resort has to offer – and even call this beautiful property home if you so choose.
Wellness Awaits
How do you define wellness? At Nomi, it means rest and restoration, relaxation and recreation. This year-round resort acts as an open invitation to disconnect from stress and return your focus to nature's healing frequency. The estate offers virtually endless opportunities to inhale a rejuvenating breath of fresh air. Bird watching, cycling, fishing, boating, hiking, snowshoeing and more await right beyond your room's door.
Of course, you need not leave the coziness of the indoors to feel completely renewed. Spa Derma invites your every pore and muscle to experience an incomparable level of pampering. Cosmeceutical signature facials, botanical treatments, and hydrotherapy sessions are customized to deliver exemplary results. The warmth of a hot poultice tai herbal massage is only rivaled by the enriching Dead Sea mineral salts used in the spa's fizzing foot soak.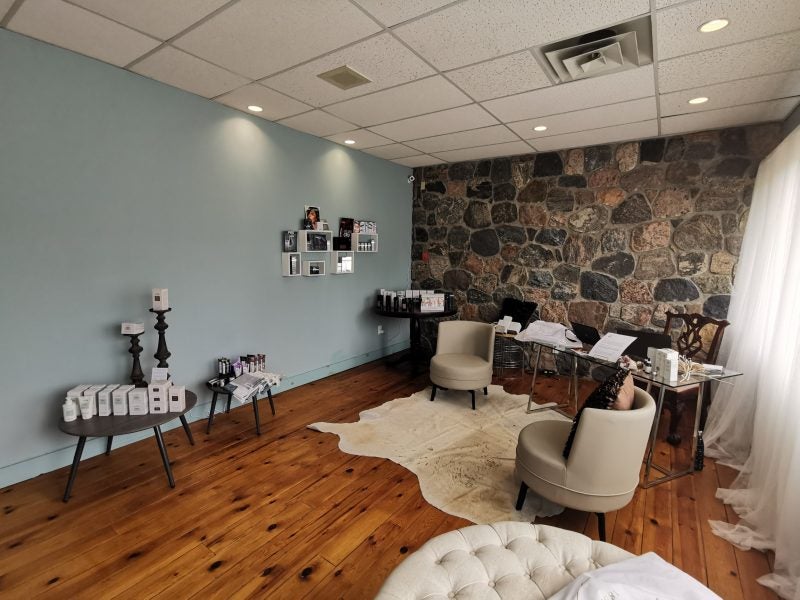 A Worthy Reservation
Set amongst 850 acres of sheer natural beauty, Lands 8fifty will wow you with its views of Haliburton alone. The natural wonders just beyond the dining room have influenced the kitchen. Globally-inspired gourmet cuisine lines every menu, with signature dishes featuring tasty twists on rustic sophistication.
Peruse the tapas menu to find Piri-Piri shrimp and confit chicken lollipops or look to the lunch menu where a white truffle beet tartare waits on a throne of heritage greens. The main dinner menu is no less mouthwatering. Aromatic Indian Channa. Chourico and Shrimp Casarecce. Pan Seared Steelhead Trout. Each dish is so delightful that you'd be forgiven for not leaving room for dessert.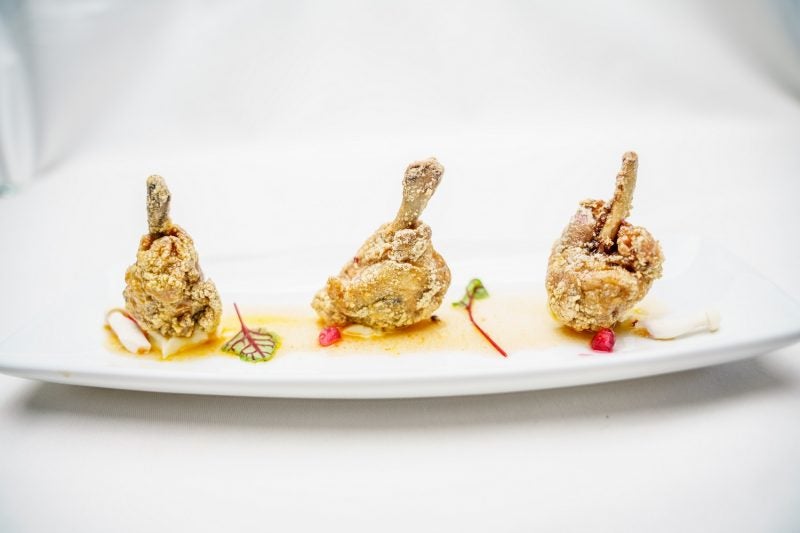 Though, there's no way you can settle your bill before your taste buds are introduced to a Portuguese Tiramisu or banana-cranberry bread pudding…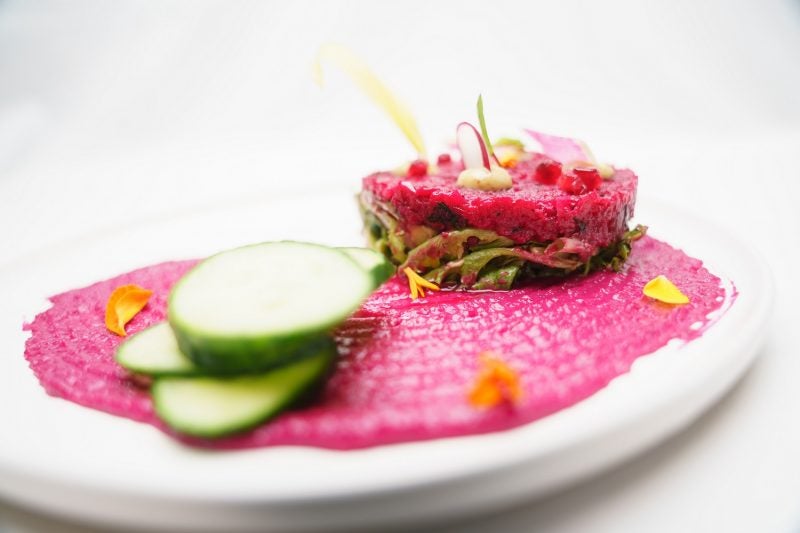 A True Destination Vacation
Neighboring Algonquin Provincial Park, Nomi couldn't have chosen a better location for its resort club. If you've never visited the Canadian Shield, allow Nomi to introduce you to the ancient geologic core of our continent. The resort club is planted in these rugged forests, only 250km from Toronto and Ottawa.
Nomi's 40,000 square foot private getaway has so many luxurious interior amenities, you'll almost feel guilty spending all of your time outdoors. Kennaway, Hoggs-Hollow, Hawthorne, White Oak – the property's serene trails were left nearly untouched so that nature's bliss may spoil you at every turn. Take one stroll through their planned 31km of peaceful pathways and you'll discover why Nomi's trails are their signature attraction.
Membership & Ownership
Membership has its perks – but it usually has drawbacks, too. Instead of limiting how and when visitors can enjoy Nomi Resort Club, a diverse number of membership options will be available to Canadian residents and international guests. If you're an Ontario native, an annual membership means every day could be a vacation day. Prefer to wade into the community, booking a treatment at Spa Derma one week then a dinner at Lands 8fifty the following week? A day pass lets you indulge on your terms. With weekly and monthly options in the mix, you can stay and play or dine and dash. However long you desire your time at Nomi, you'll always be welcomed with open arms.
But, fair warning, you'll fall in love during your first visit – so much so that you'll wish you could call Nomi Resort Club home…
…and you can.
Perhaps the most intriguing element of Nomi is that it's not limited to local visitors and vacationers. Anyone can own a piece of nature and purchase a private residence right on Nomi property. Whether you choose a resort-style condominium or a sleek urban loft villa, all residents receive white-glove treatment, first-rate amenity access, and exclusive experiences like bespoke tastings that elevates daily life to an unbelievable level.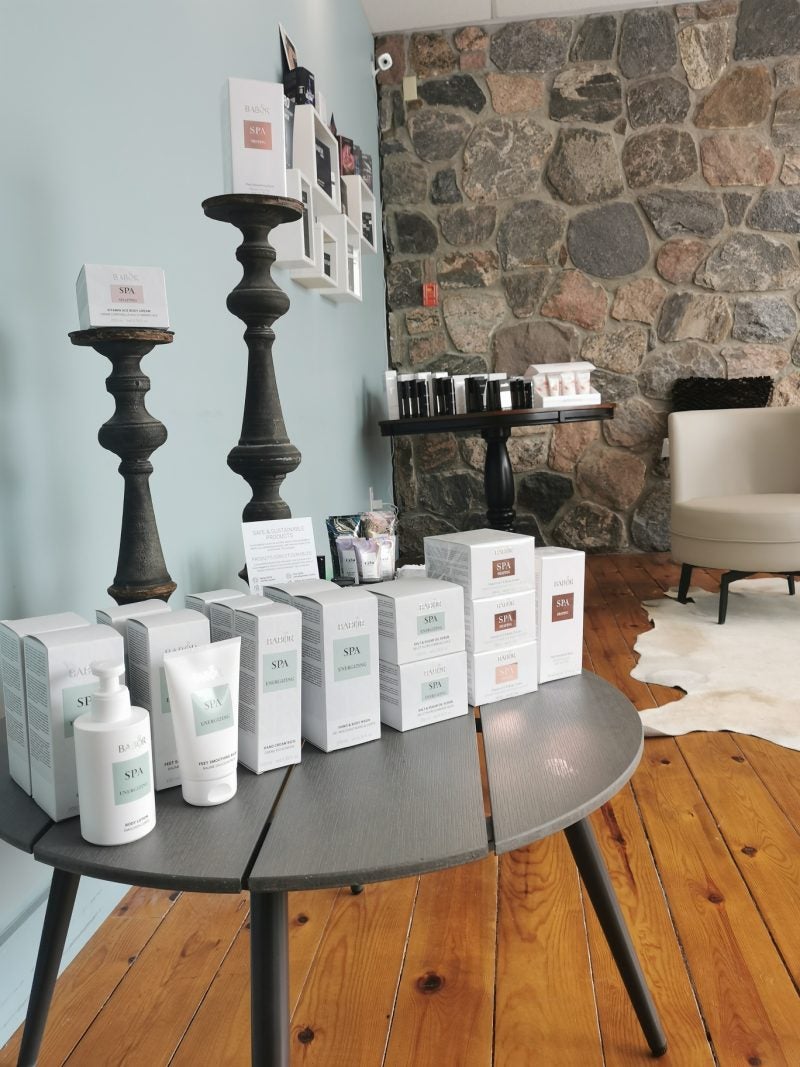 The Community Within a Community
Such a diverse mix of vacationers, snowbirds, and locals creates a home like no other. Nomi Resort Club is layered landscape with its members, residents, and visitors alike cultivating their own close-knit circles. It's a place that feels simultaneously like a new holiday and a familiar favorite.
Discover Nomi Resort Club and find your place in Canada's newest wellness community.