Speakeasy bar concepts are very much on the rise. Because after all, it's always more intriguing to go to a bar labeled as a "speakeasy," right?
Back during Prohibition, lawmakers felt the country would be better off without booze — and in response, a large chunk of the population said, "Screw that," and kept on drinking anyway. Speakeasies took the place of traditional bars, quickly adapting a low-key approach while operating on the wrong side of the law. Drinks were served with discretion and rules were tight on who was allowed inside.
Barbershop x Speakeasy Whiskey Bar
One of the key aspects of a Speakeasy Bar concept is their masked or "camouflaged" entrance, if you will. Also known as "fronts," and there are many creative ways they've been presented. So when two of Vegas' Nightlife gatekeepers of Clique Hospitality, Ryan Labbe and Jason Craig, together with their partner Andy Masi set out to build out their new concept,  The Barbershop Cut and Cocktails Bar, they decided to be a little more creative.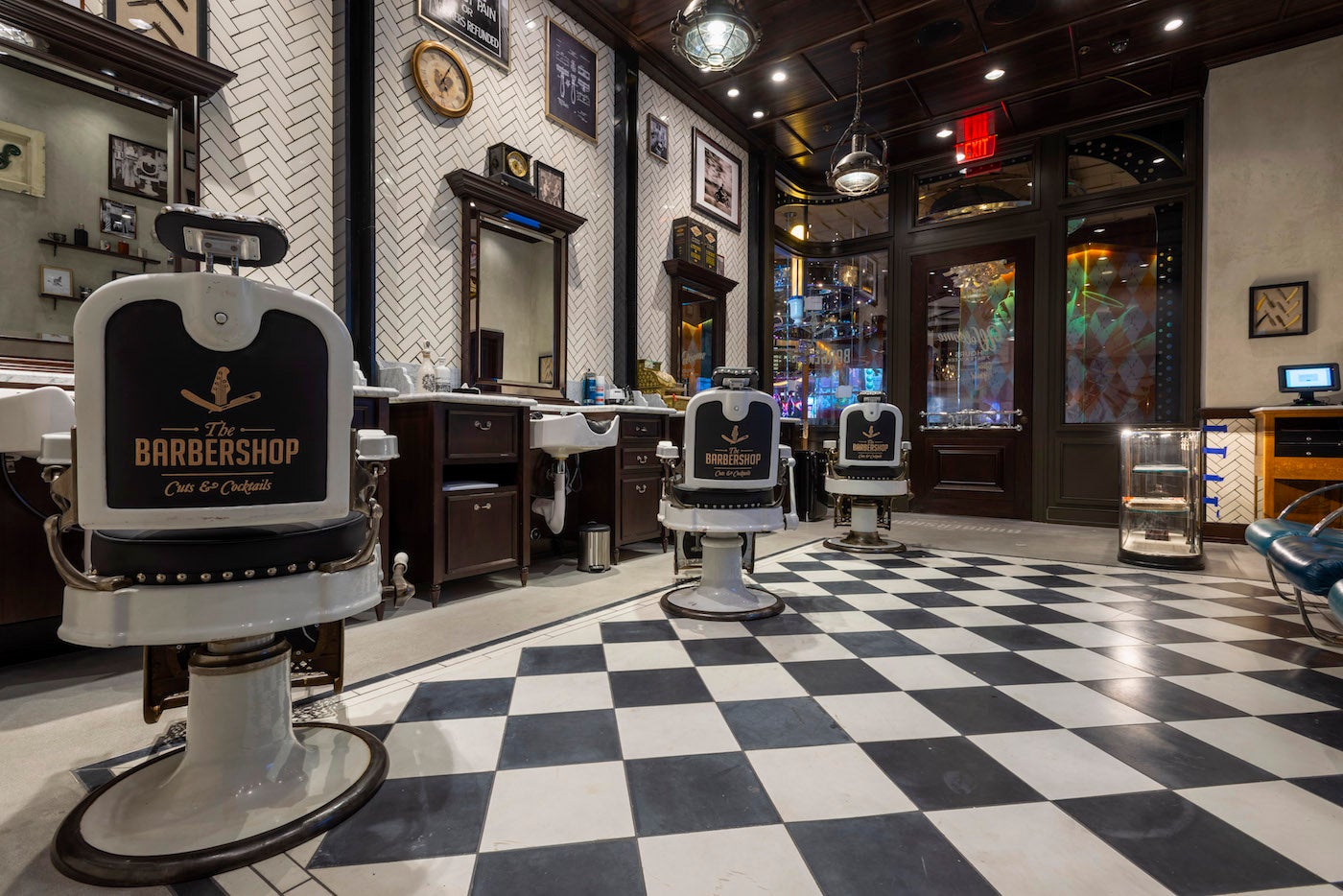 Why a Barbershop?
When I asked them why a Barbershop? Jason Craig responded, "Barbershops are a part of American culture. During the days of bootlegging, speakeasies were a common place where men would escape the stress of their day. A barbershop fit right into this mold, being a "man's escape" filled with conversation and maybe a bit of booze." Emphasizing that, "Also in today's climate there aren't that many spaces that cater to men, and we really wanted it to feel like an elevated "man's cave."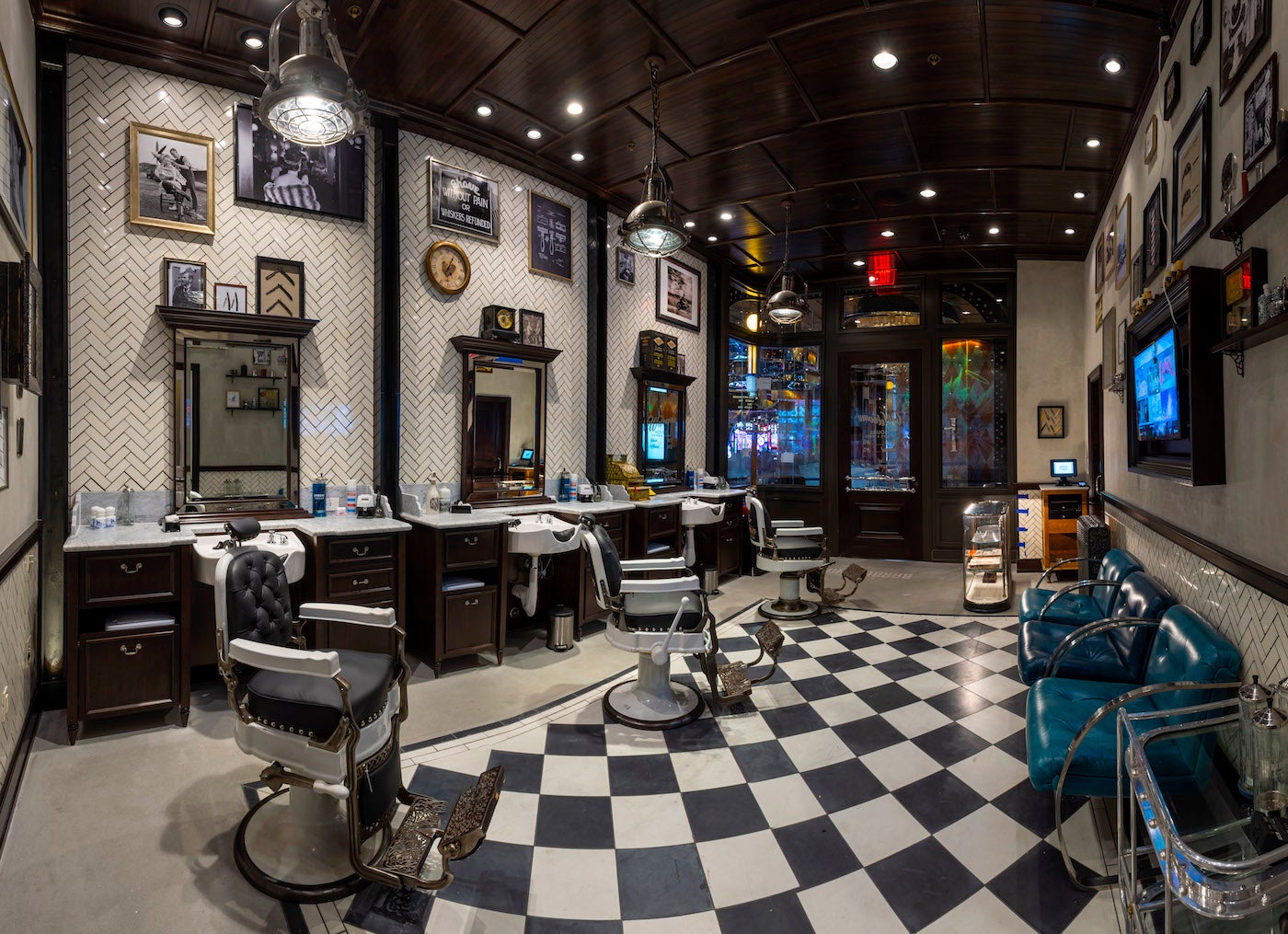 But it's not as easy as just walking right in… The access is actually behind the unassuming janitor's door in The Barbershop. Although, don't be fooled… this isn't just any Barbershop. We're don't want to spoil the surprise, because we'll be heading down next week for a closer look and full review to share with you. But, let's just say they made sure that it would be run by one of the best teams in the business, and when I asked then why they chose Jose Sosa to heads up the operation as master barber, Craig couldn't help but say, "Sosa is the man. He's built his reputation in the barbering world in such a way [that] he was an obvious choice. I'm happy we were able to team up [with him] and combine the 2 worlds. Guests are encouraged to kick back for a classic cut in a traditional style barber-chair (which we can't wait to show you up close), or even get a beard trim or straight razor shave, and all under the helm of Sosa and his nationally renowned grooming team.
How do you get in?
So how do you get in, or find this hidden janitor's closet? Craig told us that, "Guests to enter the speakeasy will need to have one of our signature guitar pics, the password of that [particular] night, or make a reservation in advance as we have limited space and seating."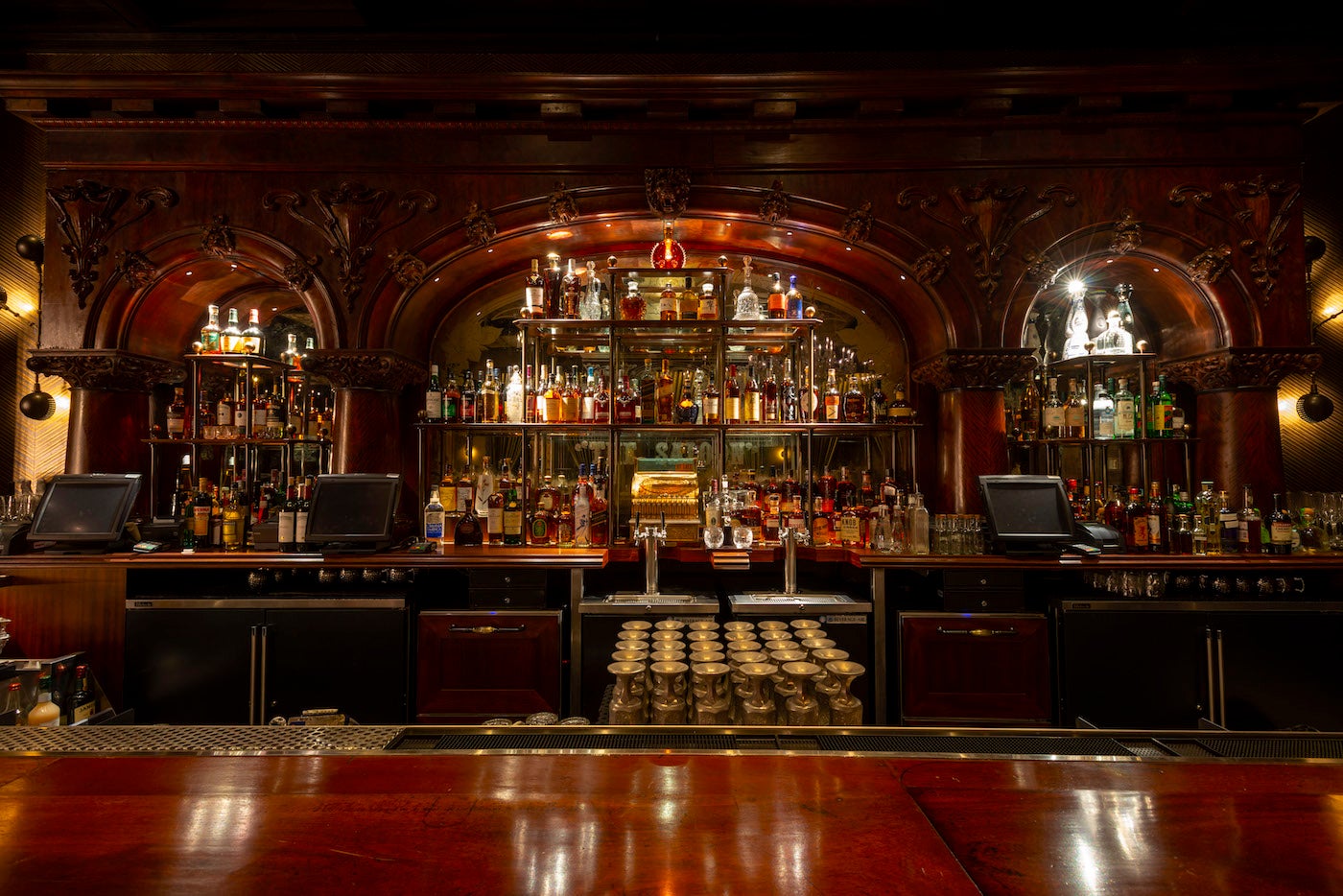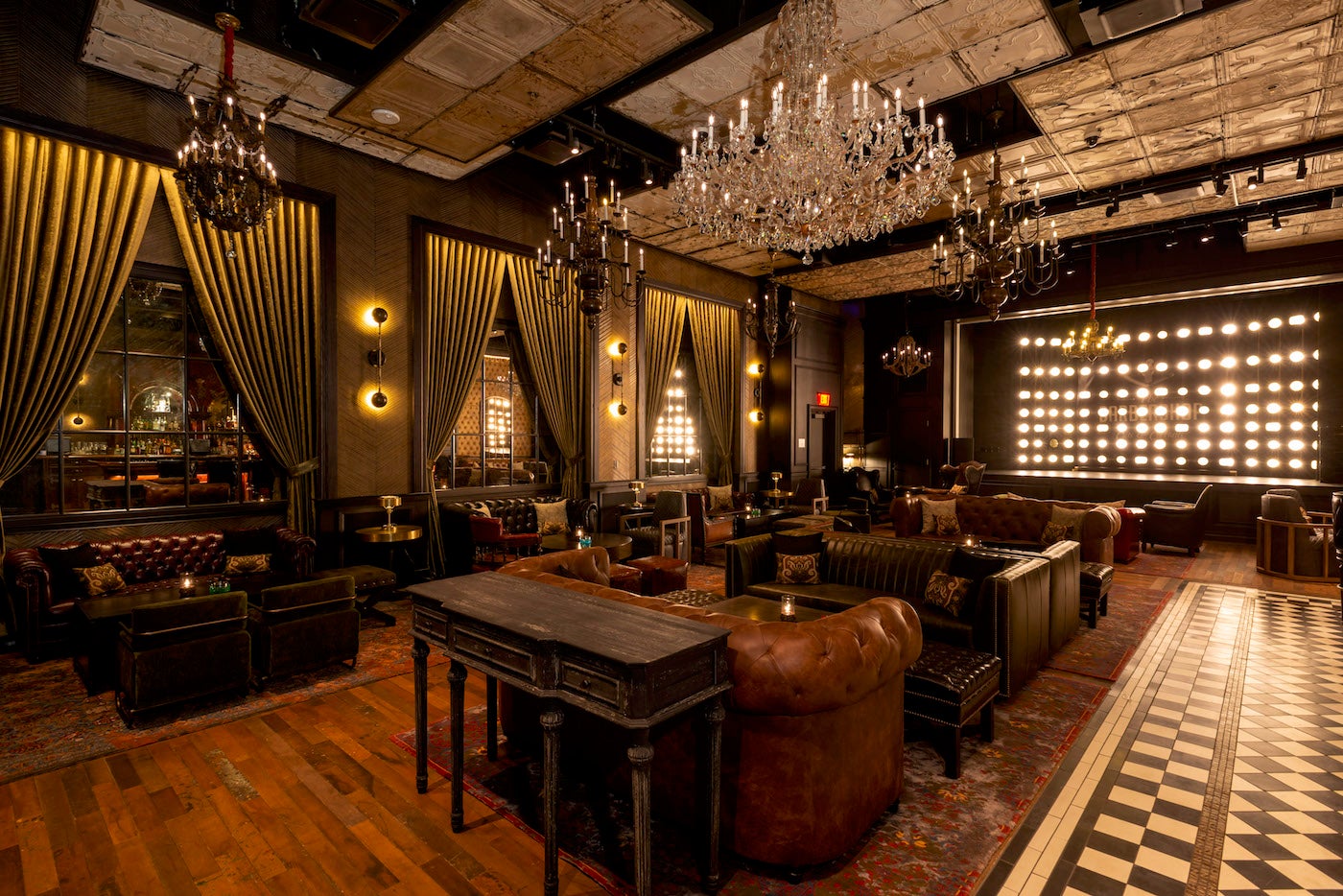 But once getting past the entrance you gain access to the "swanky hideaway bar that harkens back to the Prohibition-era," as Craig described it. In the evening, But it doesn't end there, The Barbershop Cuts and Cocktails will take on a different persona with live entertainment and an extensive whiskey selection, and feature modern takes on vintage favorites.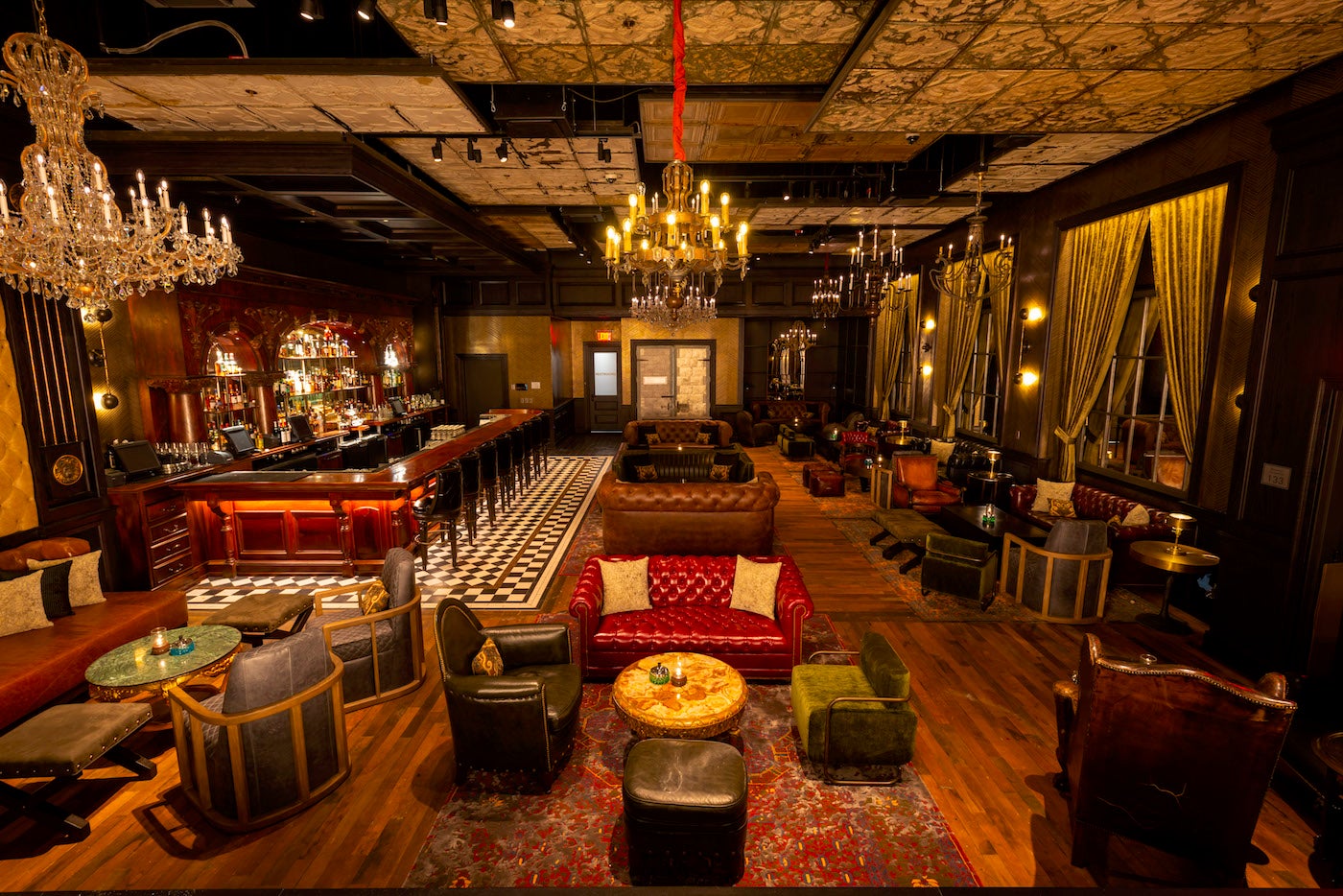 Where is it located?
It's on level 1 of the Cosmopolitan Hotel's Boulevard Tower. Which is also home to one of the partners' other concepts, CLIQUE Bar & Lounge. But that's not all these nightlife mavens have up their sleeve, they have a variety of venues between Las Vegas and San Diego that they are partners in. Including, APEX Social Club, a notable hotspot lounge located on the 55th floor of the newly renovated PALMS Casino Resort (in Vegas as well) with wrap around views of the Las Vegas Strip with bold face names frequenting the venue in the sky such as Robin Thicke, Emily Ratajkowski, Travis Barker, Blake Griffin, Kendall Jenner, Ne-Yo and more.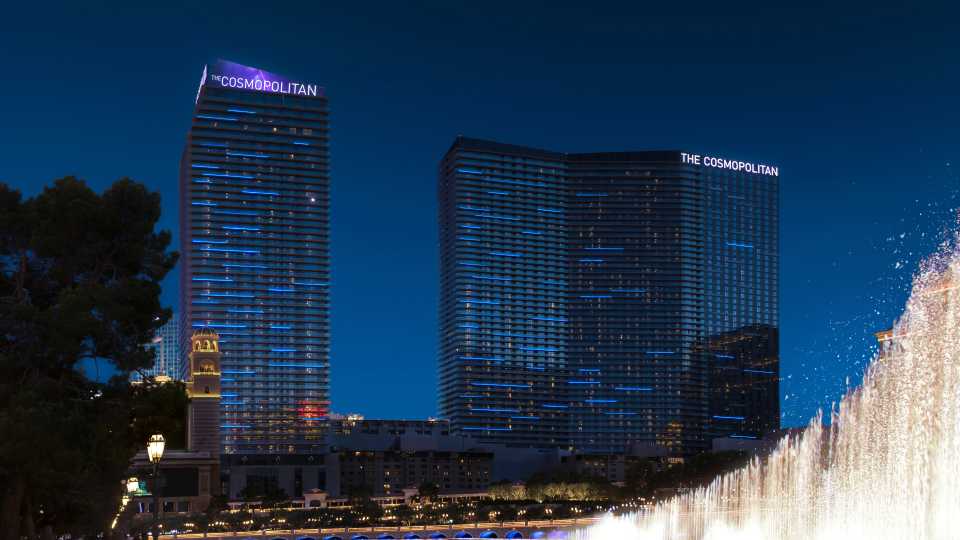 So with such presence in the Nightlight and Hospitality space, you wouldn't just think they would launch this new venture without a party, would you? Nope. They have a bunch of things going on including some Grand Opening festivities happening this weekend on the 15th, Dennis Quad and The Sharks band performing on the 22nd, and Robin Thicke on the 30th. These guys definitely know how to party!
Curious yet? We know you are, so don't worry theres lots more to come. Our Editor-in-Chief will be sharing with all of you his personal experience checking out the place, and getting to try out some of the services himself too. Make sure to follow along via Instagram @SwaggerMag and his personal profile @ChiefSwaggerOfficer for the play by play along the way.
If you weren't already itching for another Vegas getaway, you will be now. You're welcome. 😉
RELATED: 7 Things a Man Should Know before Visiting Las Vegas >>>