For decades, Four Seasons Hotels and Resorts have earned the stamp of approval from celebrities, business figures and frequent travellers. The luxury hotel brand is also no stranger to the ultimate food-world accolades, as it keeps accumulating Michelin stars like they were going out of style (never!). As of this year, the Four Seasons brand has earned 25 Michelin stars at 17 restaurants worldwide – a new record.
Since its infancy in the 1960s, eating well has always been synonymous with the Four Seasons name. The steady growth of the prestigious Michelin stars isn't surprising to anyone who has dined at a Four Seasons spot around the world. The recognition is considered the highest honour for the world's best chefs and restaurateurs, and a star is often a deciding factor for seasoned travellers when deciding where to wine, dine and rest their heads.
From a record-setting eight Michelin stars under one roof at the Four Seasons Hotel Hong Kong, to nine stars throughout France, the food and beverage programs at the hotels are definitely something to write home about.
If you're a travel-loving foodie (and aren't we all?), you'll want to put the following spots on your bucket list.
Michelin Guide France 2019
Released in January 2019, the latest edition of the Michelin Guide in France – the country that started the coveted guide – affirms Four Seasons hotels as leading culinary destinations. In Paris, Four Seasons Hotel George V – led by executive chef Christian Le Squer – is the only palace hotel to boast five stars across three restaurants arrayed around the hotel's intimate courtyard, including Le Cinq, Le George and L'Orangerie. Meanwhile, on the French Riviera, at the Grand-Hôtel du Cap-Ferrat, executive chef Yoric Tieche and his team have once again earned a star for the hotel's dining experience, Le Cap.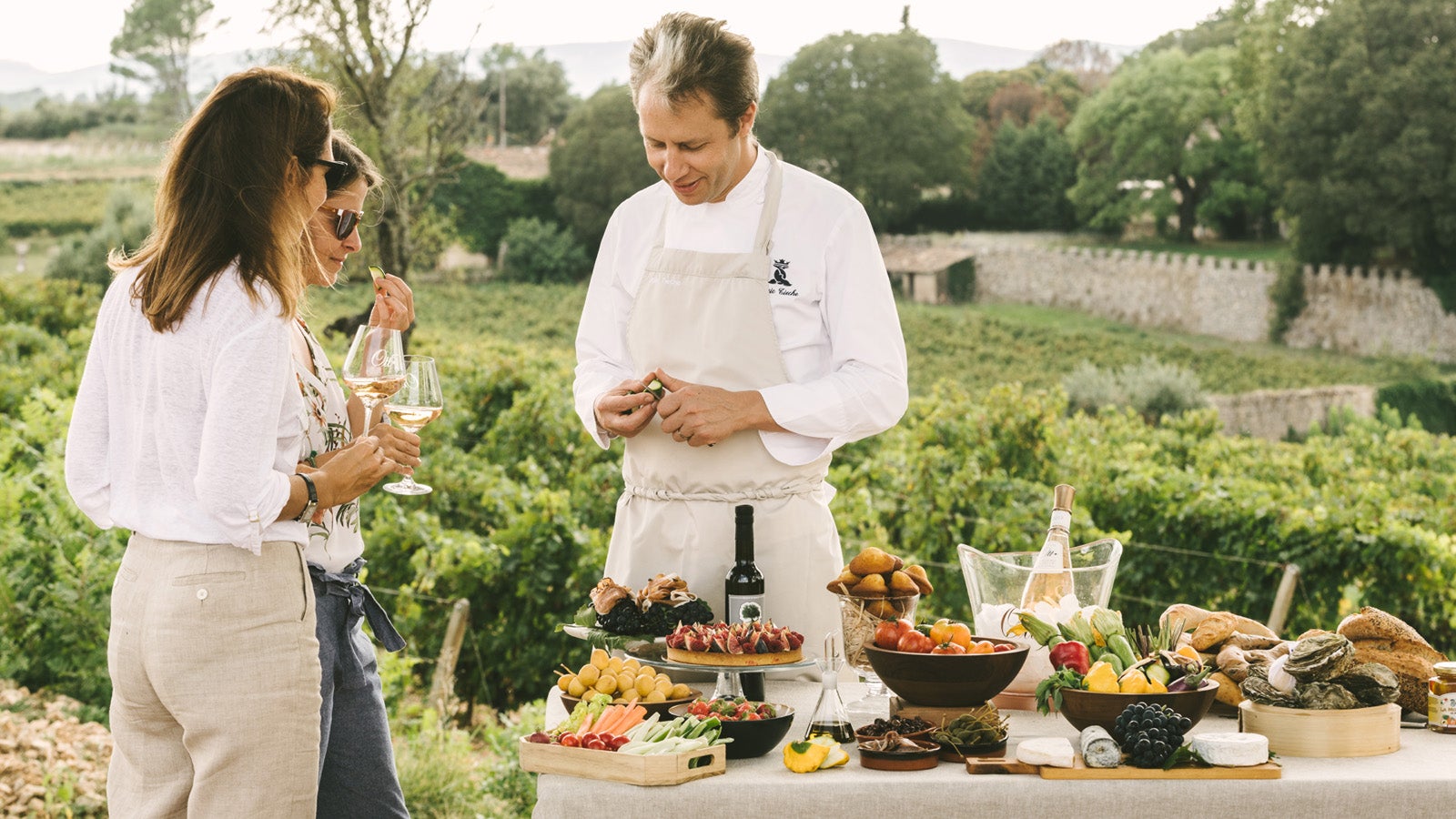 If a ski vacation is more your vibe, at the Four Seasons Hotel Megève in the French Alps, executive chef Julien Gatillon and his team have retained their Michelin Guide rating with two stars for Le 1920. Finally (as far as France is concerned), at Les Chalets du Mont d'Arbois (reopening as a Four Seasons hotel later this year), Prima – which is also overseen by chef Gatillon – earned its first star in 2019.
Michelin Guide Hong Kong and Macau 2019
Lung King Heen was the first Cantonese restaurant in the world to earn three stars, and now Four Seasons Hotel Hong Kong continues to set records with the most Michelin stars under one hotel roof. Since its opening more than 14 years ago, Lung King Heen leads the way yet again with three stars under the visionary leadership of executive chef Chan Yan Tak. Caprice, the signature French dining experience led by chef de cuisine Guilluame Galliot and renowned for its incredible (i.e. what cheese-lovers' dreams are made of) cave au fromage, has earned a third star in the new guide. Opening less than a year ago under chef Ikuya Kobayashi, Sushi Saito was a new addition to the Michelin Guide this year, earning two stars. Also in the same edition, chef Cheung Chi Choi and the team at Zi Yat Heen at Four Seasons Hotel Macao have earned one star.
More Michelin Stars in More Destinations
Elsewhere in China, Chinese executive chef Mai Zhi Xiong and the team at Yu Yue Heen have helped put Four Seasons Hotel Guangzhou on the culinary map, while chef Wayne Wang's Si Ji Xuan at Four Seasons Hotel Shanghai has once again earned a Michelin special recommendation. Jiang-Nan Chun, the authentic Cantonese dining experience presented by chef Tim Lam at Four Seasons Hotel Singapore, earned its first star in 2018, while Yu Yuan and the team led by chef de cuisine Koo Kwok Fai at Four Seasons Hotel Seoul retained their ranking with one star. Sushi Waikon by consulting master chef Rei Masuda at Four Seasons Hotel Kyoto also ranks with one star.
Back in Europe, executive chef and food and beverage director Vito Mollica continues to innovate at Il Palagio at Four Seasons Hotel Firenze. Led by executive chef Massimiliano Sena, Il Lago, an Italian dining experience within Four Seasons Hotel des Bergues Geneva, also retained its Michelin star rating. In London, French chef Anne-Sophie Pic's first establishment outside France, La Dame de Pic London at Four Seasons Hotel London at Ten Trinity Square, also retained its star in the most recent Michelin Guide.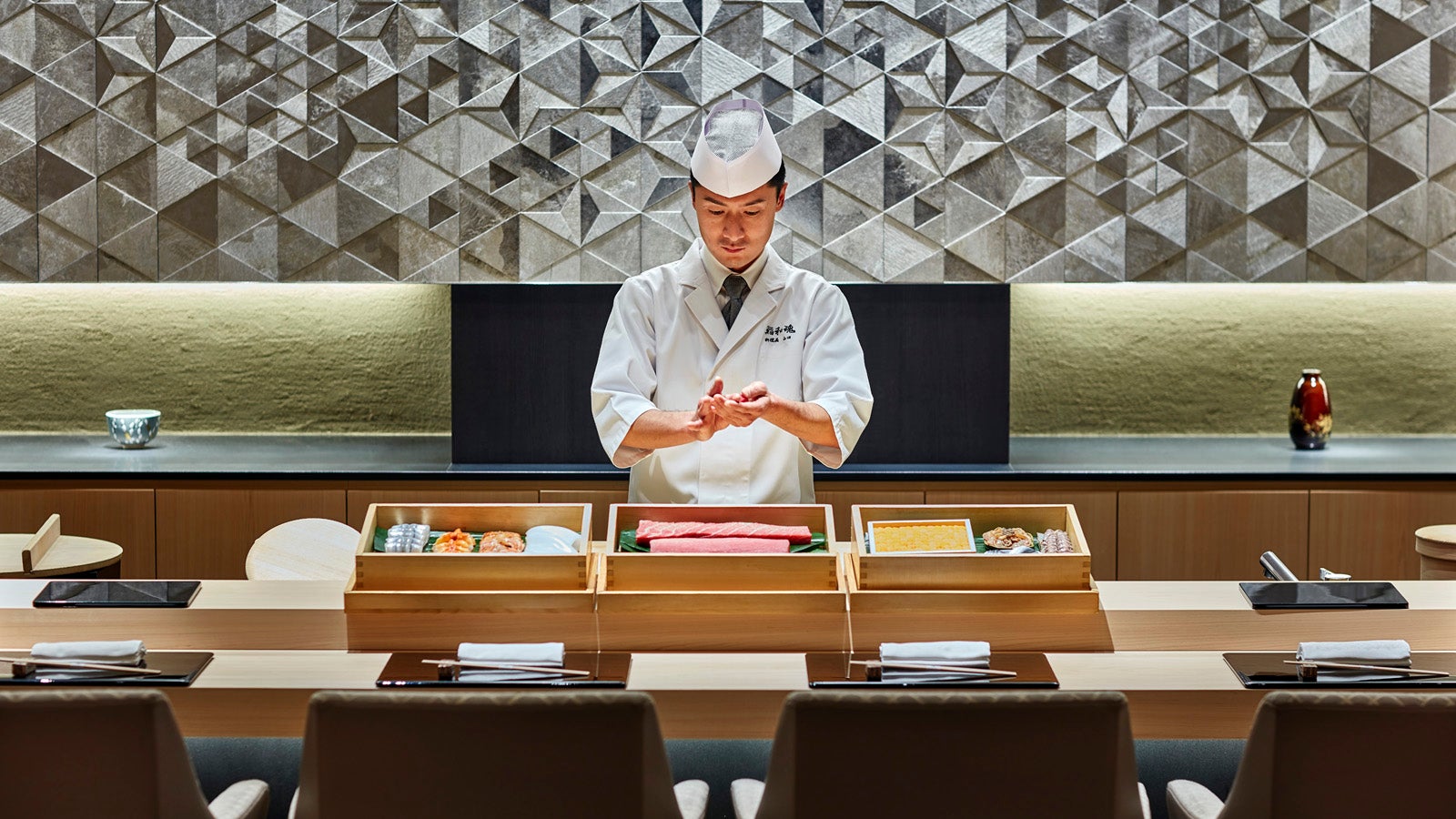 Whether it's a five-star hotel stay or a Michelin star-worthy meal, if you're seeking stars (including the famous kind), the Four Seasons has you covered – as long as your credit card does too.
RELATED: Celebrating the Day of the Dead in Mexico should be on your bucket list. >>>