Istanbul is one of the greatest cities in the world, along with New York, London, Tokyo and Los Angeles. Located in a strategic crossroads between the East and the West, be it for its history, gastronomy, cosmopolitanism or its sheer beauty, it has become one of the most popular tourist destinations, attracting hundreds of planes and cruise ships full of passengers eager to discover its wonders every year.
Due to its colossal dimensions and its overwhelming cultural heritage, planning a visit to Istanbul is not the easiest task for travelers willing to make the most out of their touristic experience. So here is our list of the top things to do in Istanbul!
1. Visit Hagia Sophia and the Blue Mosque
Hagia Sophia and the Blue mosque are arguably two of the most beautiful examples of islamic architecture on the planet. Filled with masterful tapestry, artistic jewels and historic reminiscences, neither of them will leave you indifferent. As religious buildings, they have no entry fee. Their visit is a total must!
2. Go Shopping in the Grand Bazaar
If you cannot find what you are looking for in the Grand Bazaar, you won't be able to find it anywhere in the world. The Grand Bazaar is a huge commercial complex located in the Sultanahmet district of Istanbul, just a 5 minute walk away from Hagia Sophia. The Grand Bazaar attracts between 250,000 and 400,000 visitors every day, which explains why it was the world's most visited tourist attraction in 2014!
3. Descend to the Basilica Cistern
Located right next to Hagia Sophia, the Basilica Cistern is an underground, ancient Roman water storage cavity that saved Constantinople from innumerable sieges until the Ottoman conquest in 1453. The Cistern is an underground forest of columns and water with a magical atmosphere, giving a great insight into ancient technology and engineering prowess. A visit you won't regret!
4. Discover Topkapi Palace
Visiting the Sultan's palace will give you the best idea of what life was like for the Ottoman aristocracy during the times of the empire's greatest splendor. Overlooking the Bosphorus, the Topkapi palace is a beautiful architectural complex with harems, cuisines and offices, all that was required for the administration of a vast, multi-ethnic empire!
5. Enjoy the Facilities of Suleiman's Mosque's Complex
Suleiman was the Ottoman Empire's most famous Sultan, a patron of the arts and a great conqueror. His famous Turkish TV series attracts thousands of visitors every year, mostly from South America! Suleiman's mosque is not just a beautiful building, it also offers one of the most beautiful views, and the possibility of enjoying a Turkish hammam!
6. Climb to the Top of Galata Tower 
Galata Tower is located in one of the most interesting neighborhoods in Istanbul, full of cafés, music shops and restaurants. Its view from Büyük Hendek street also offers the most Instagrammable picture of Istanbul. No doubt! Galata Tower is one of the most recognizable landmarks of the city.
7. Have a Rooftop Dinner
Istanbul is not precisely flat. In fact, it's full of ups and downs. Its hills might disturb bicycle lovers, but they certainly don't bother those who love rooftop views. Istanbul has many spots to enjoy its panorama while enjoying a great dinner! Hint: look up while walking around Istiklal and Galata!
8. Other Suggestions and Ideas
A full list of things to do in Istanbul would require an entire book! To compensate for that, here is a brief list of other great activities you might want to do while visiting Istanbul.
Enjoy the City's Nightlife 
As one of the biggest and most dynamic cities in the world, Istanbul has a vibrant and exciting nightlife. You will find numerous clubs and live music bars in the Taksim area as well as in Kadiköy and Besiktas. Don't miss out on them!
Use Boat Transportation
One of the most beautiful things about Istanbul is that it is half European and half Asian. Make sure you enjoy a boat trip through the Bosphorus, getting to discover both continents in a single city!
Buy Gold
Istanbul is also famous for selling high quality gold and silver, highly appreciated by both tourists and the local population. This could be a great investment opportunity to counter inflation, the value of gold is known for its stability!
Get Beauty Surgery
Istanbul is one of the most popular plastic surgery destinations in the world. Its affordable prices and high quality services attract tens of thousands of patients every year. One of the current most popular treatments is rhinoplasty. 
There is more to Turkey than just Istanbul!
Whether you are traveling with a cruise ship or as a backpacker, Turkey has truly a lot to offer. Turkey is one of the greatest touristic superpowers in the world, so make sure you do a thorough research to get all the juice you can out of your journey, don't hesitate to ask us any questions!
About the Author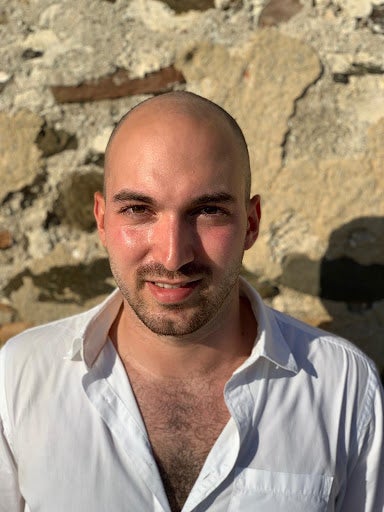 Antonio Nogueras Malpesa
Antonio was born in Seville, Spain, in 1995. A series of academic, linguistic and personal callings turned him into a 21st century nomad, living in Belgium, France, the UK, Italy, the US and Turkey. Passionate about cultures, art and writing, Antonio is a published author in Spain and a soon-to-be University Professor.