PARAISO Miami Beach, also known as Miami Swim Week, returned with beloved and fresh designs for this year's show. Earlier this month, Stefania Roitman debuted her highly anticipated swimsuit designs with the launch of her brand, My Happy by Stefi. The Argentenian actress, host, content creator, and designer also happens to be the current season coach for "The Voice" Latin America, now airing on OVID and Apple Itunes online.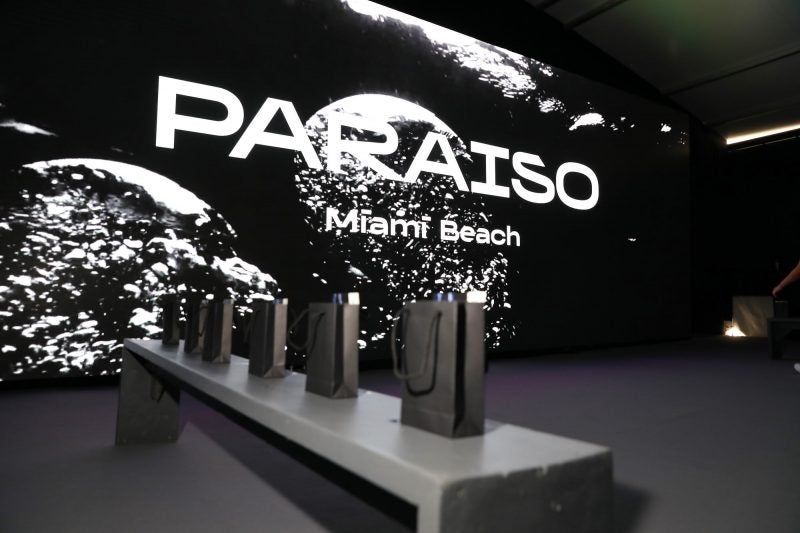 "My Happy by Stefi" was created to lay the foundation for a future built on open self-expression and unity with one another. Specifically, the brand promotes inclusivity and body positivity as a tool for highlighting the natural beauty of all shapes and sizes of women. The design pieces incorporate vivid colors and unique prints to accentuate the female form and create visual texture.
Stefania's inspiration for the brand stems from a yearning desire for love, freedom, and connection during a time of isolation. The global lockdowns during the height of the pandemic left many people feeling disconnected and emotionally unfulfilled. "My Happy" was Stefannia's outlet that she so graciously chose to share with the world.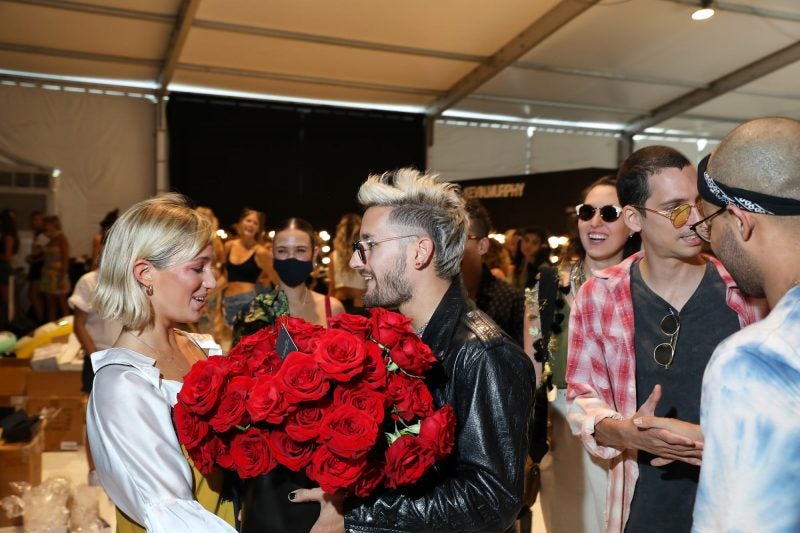 "This has been a very exciting moment for me where I was finally able to show what my inspiration has brought me to, a moment where I celebrate everyone, taking them to My Happy world!" says Stefi.
The show was held at 6:00 pm (EST) on Sunday July 11, 2021 at the PARAISO Miami Beach, 2111 Collins Ave, Miami Beach, FL 33139. Opening for Stefania, Argentinian designer Mery Racuachi presented her collection for the third season of "Mery Playa."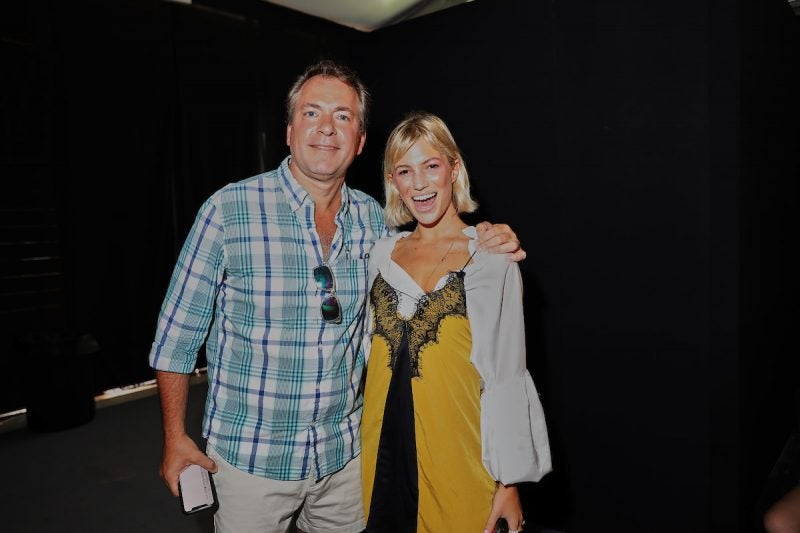 Mery Playa returned with a playful and exuberant experience, blending vintage vibes and latin finesse, coupled with a pop of tropical ambience and a dreamy pastel color palette. The inspiration behind Mery Playa's latest collection stemmed from a trip down memory lane to the lavishness of glam rock and the 90s runway. The pieces draw on retro patterns, bold chains, and nostalgic accessories, infusing extravagance and kitsch art with an unforgettable energy.
Both Stefi and Mery's collections strive to bring out the star in every girl that isn't afraid of feeling herself and letting her colors shine. The joint objective is to build a foundation of boldness and optimism and let the world. Unsurprisingly, both brands were incredibly well received even though they were different, yet complementary.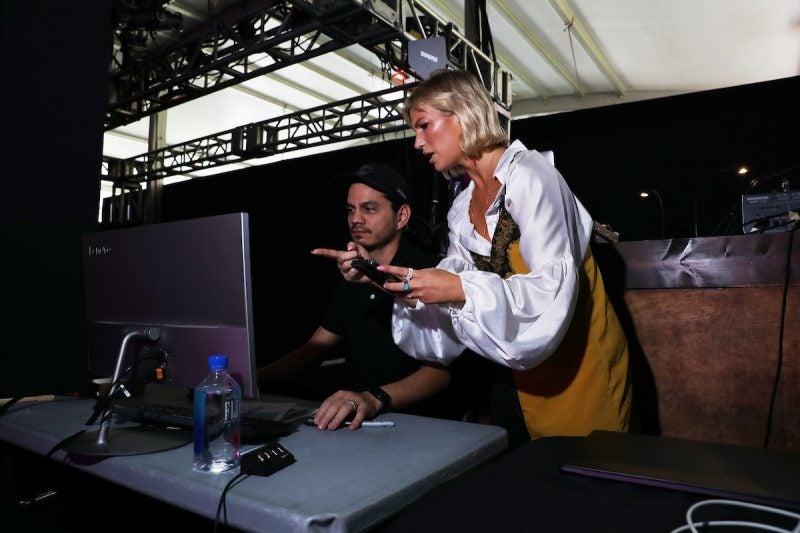 Attendees of this year's show included Latin popstar and Stefania's fiance Ricky Morena along with Lele Pons, Ricardo Montaner, Marlene Salome, Sara Escobar, Mauricio Montaner, Ricky Montaner, Oriana Sabatini, Emilia Mernes, Maria Laura and Chris Lavish.
Walking in the show were Alexa Collins, Breanna Marie, Brooke Lilly,  Lillete, Zitavass, Khrystyana, Stefanie Gurzanski, Jenn Lee and Amber Davis amongst others.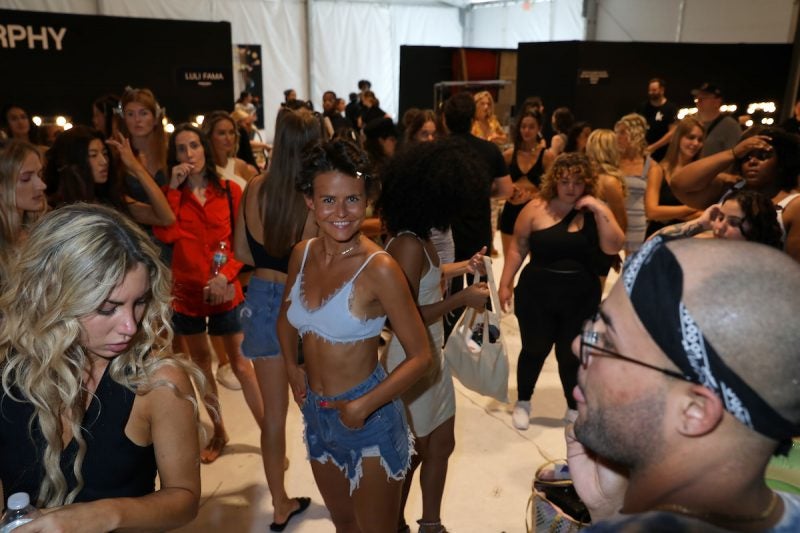 Two time Latin Grammy Nominated Artist Morelli performed and the crowd went wild for his infectious hip moving songs as Mau & Ricky joined in the performance to make a special Miami Swim Week moment.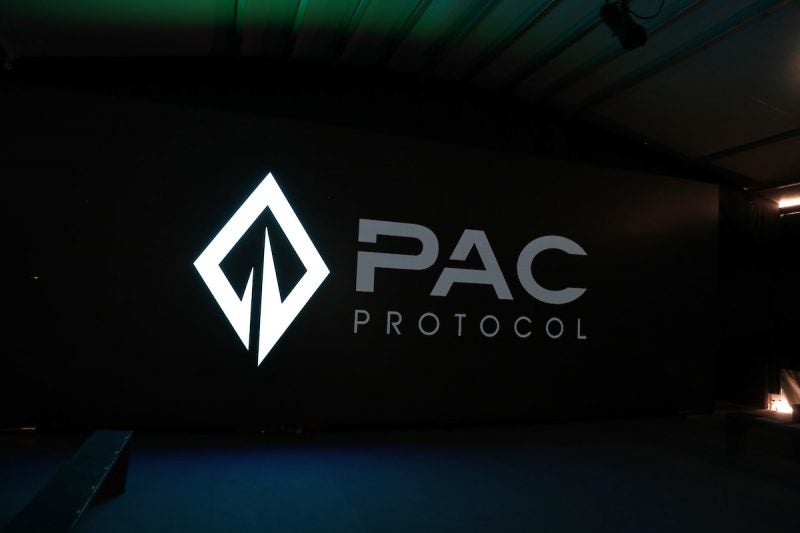 The 2021 fashion show was presented by Foster Grant, the effortlessly fashion-forward and affordable American brand of eyewear. Their sunglasses offer a wide range of trendy styles, 100% UVA-UVB lens protection, and superior scratch resistance and clarity, which came in handy on the Miami beach. Additionally, PAC Protocol, premier technology and blockchain partner, showcased its PAC App. This mobile wallet gives customers a fast and more cost efficient way to send, save and store digital transactions globally. #PACtoTheFuture.
The entire show was live streamed and still viewable at www.paraisomiamibeach.com.