Fan Expo 2022 has come to an end and what a spectacular event it was!
The convention was stacked with celebrity guests such as Joseph Quinn (Stranger Things), Jamie Campbell Bower (Stranger Things), Finn Wolfhard (Stranger Things) Grace Van Dien (Stranger Things), Elijah Wood (Lord of the Rings), Charlie Hunnam (Sons of Anarchy), and many more.
Fans had the chance to shop, visit Artist Alley, meet their favourite celebrities through autograph sessions and photo-ops as well as attend Q&A panels. The cast of Stranger Things did a Q&A panel as well as a surprise panel which SWAGGER had the opportunity to attend. SWAGGER also had the chance to catch up with Clerks III star Brian O'Halloran. View the highlights from the surprise Stranger Things panel or our interview with Brian O'Halloran on SWAGGER's official YouTube Channel.
For more fun watch our Fan Expo recap which is packed with interviews, celebrity panels and more!
ABOUT FAN EXPO Canada
FAN EXPO Canada is the Toronto area's largest comics, sci-fi, horror, anime, and gaming event. Growing from a small comic book convention attracting just over 1,000 fans into a multi-faceted and multiple-day citywide. The event, which is now the third largest Pop Culture event in North America attracts hundreds of thousands of people from around the world each year.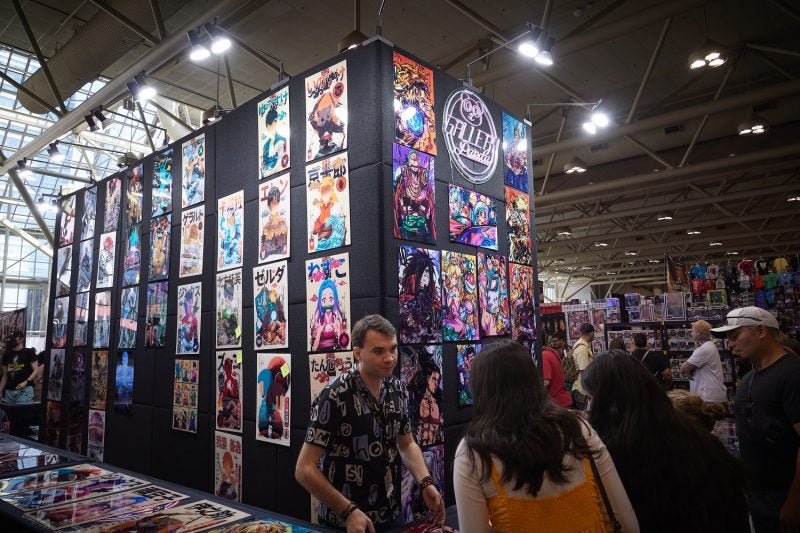 Founded by Aman Gupta, and acquired by Informa Exhibitions in 2013, FAN EXPO is committed to celebrating the popular arts by presenting the biggest and best events- ensuring guests have the Ultimate Fan Experience.
Follow FAN EXPO Canada on social media:
Facebook – @FANEXPOCanada
Twitter – @FANEXPOCanada
Instagram – @FANEXPOCanada
Video and Photography: Jared Leckie