Clerks

III

is officially here! Nearly 30 years after the release of the first
Clerks
in 1994, the cult classic franchise
is out and playing in select cinemas near you.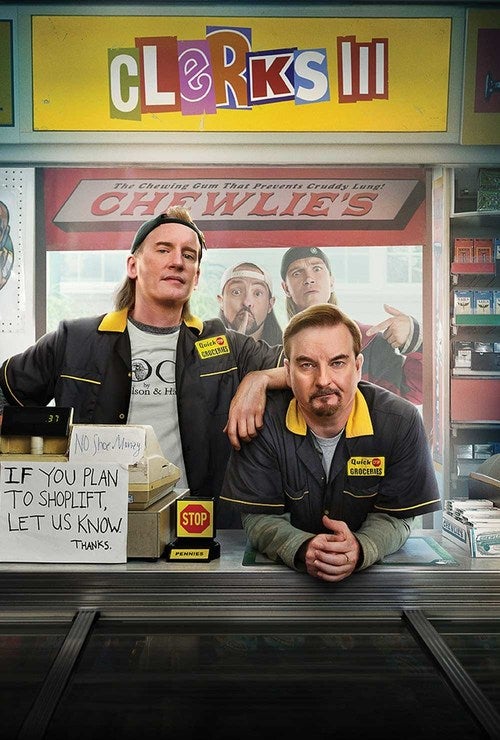 If you've seen the trailer, you'll undoubtedly feel sentimental as you reminisce about all the things you adored about the franchise. With iconic '90s jams, Mooby the Golden Calf, and roof hockey, the film digs a little deeper for Kevin Smith devotees. The newest installment will include the original cast members Kevin Smith, Brian O'Halloran, Jeff Anderson, Trevor Fehrman, Austin Zajur, Jason Mewes, Rosario Dawson, Marilyn Ghigliotti, and Jen Schwalbach. After suffering a severe heart attack, Randal recruits Dante, Elias, Jay, and Silent Bob to produce a film about the convenience store that served as the catalyst that started it all.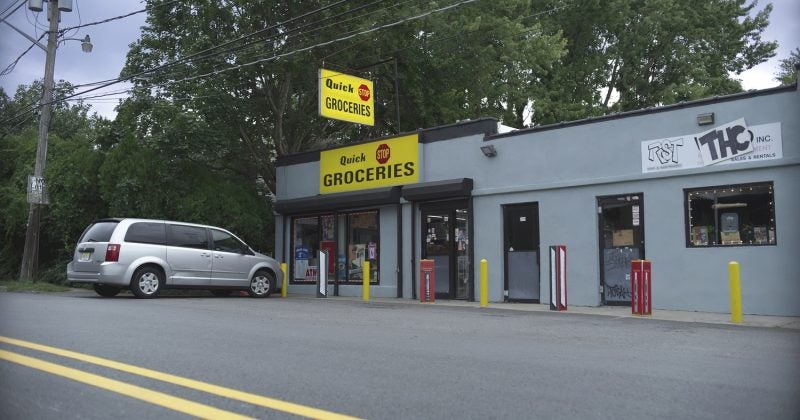 Smith's third installment of Clerks, which was partly motivated by his own real-life heart attack, seems to be every bit as meta and imaginative as his first effort in the Askewniverse. The teaser for the threequel, which was unveiled this summer, establishes the tone for an emotional, self-referential movie featuring the same eccentric cast of characters we've loved for almost 30 years. Fans can even expect celebrity cameos from the likes of Amy Sedaris, Ben Affleck, Justin Long, and more to drop in the newest installment of the franchise.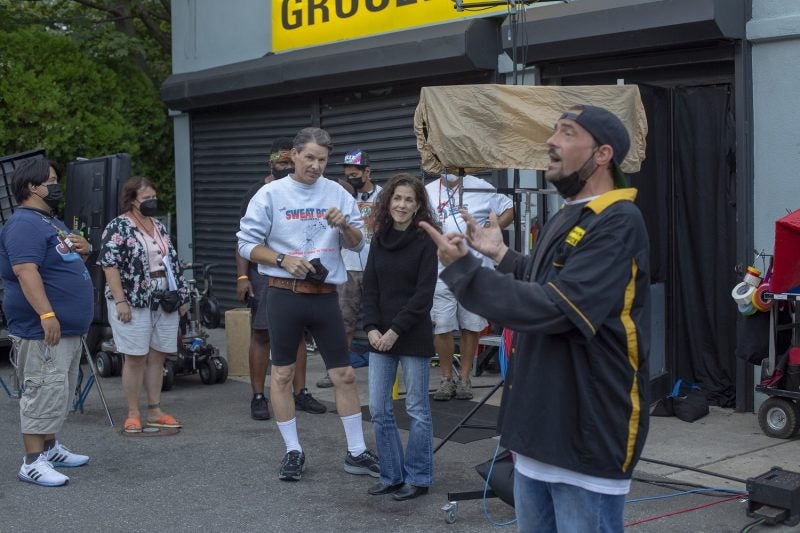 SWAGGER recently caught up with Brian O'Halloran who plays Dante Hicks at Fan Expo in Toronto to chat about what fans can expect from the newest Clerks III film and how it felt to have the original crew back on set together.
Watch the interview below!
Fans can also catch the Clerks III Convenience Tour and join Kevin Smith for a tour in select cities this September and October. Grab a ticket near you and upgrade to a VIP experience to score a signed screenplay and a picture with Smith himself.
Grab your popcorn, convenience snacks and watch Clerks III now playing in theatres near you!