Would you volunteer to lay on a bed of chemicals?
You might be doing just that, literally.

Believe it or not, most mattresses contain flame retardants, adhesives, vinyl, polyurethane foam, glues and a mess of other items considered poisons.
But one company wouldn't have any of it. In 2003 Naturepedic became trailblazers in the eco-friendly sleep experience, and disrupted things, in a big way.
Naturepedic was the first (and today, only) company to offer authentically all-organic products, so your body doesn't spend hours each a night rubbing up against questionable materials. 

Organic food has been sold for a long time, and these days, "people are starting to recognize how important it is to be selective in what other things they bring in their home," according to Jason Cik, co-founder of Naturepedic.
The ingredients of Naturepedic's mattresses are simple: steel, organic cotton, organic wool, organic latex, and some have sugar-cane derived thermoplastic polyester. 
This is in stark contrast to virtually every non-organic mattress, whose primary ingredient tends to be polyurethane foam – and it's extremely flammable. "It's been likened to solid gasoline," he says, adding that it must legally have flame retardants in it to solve this issue. 
"Yes, some of them are more or less toxic, but generally you're better off not having them at all. The chemicals themselves used as flame retardants in mattresses are known to cause health issues and show up in blood tests."
It's one of the many reasons Naturepedic exists.
It all began some twenty years ago, when Jason's father, Barry, began looking for a mattress for his first grandson, while checking each one for any problem ingredients. As he had been an environmental engineer, this came naturally (pun intended). The problem was, everything he found was riddled with chemicals.
To fill what was clearly a much-needed void, Naturepedic was born. 
Turns out, Jason's engineering background came in handy too. He got a hold of some old equipment from mattress manufacturers, and the team assembled their first factory with $10,000 start-up capital. 
"I could maybe make seven crib mattresses in one day, starting with cutting the material, sewing, and going step by step, bagging, boxing. My brother was back in the office dealing with customers, and created a website. And slowly we hired one, two employees, and built our way up. Now we have 105 employees," he says.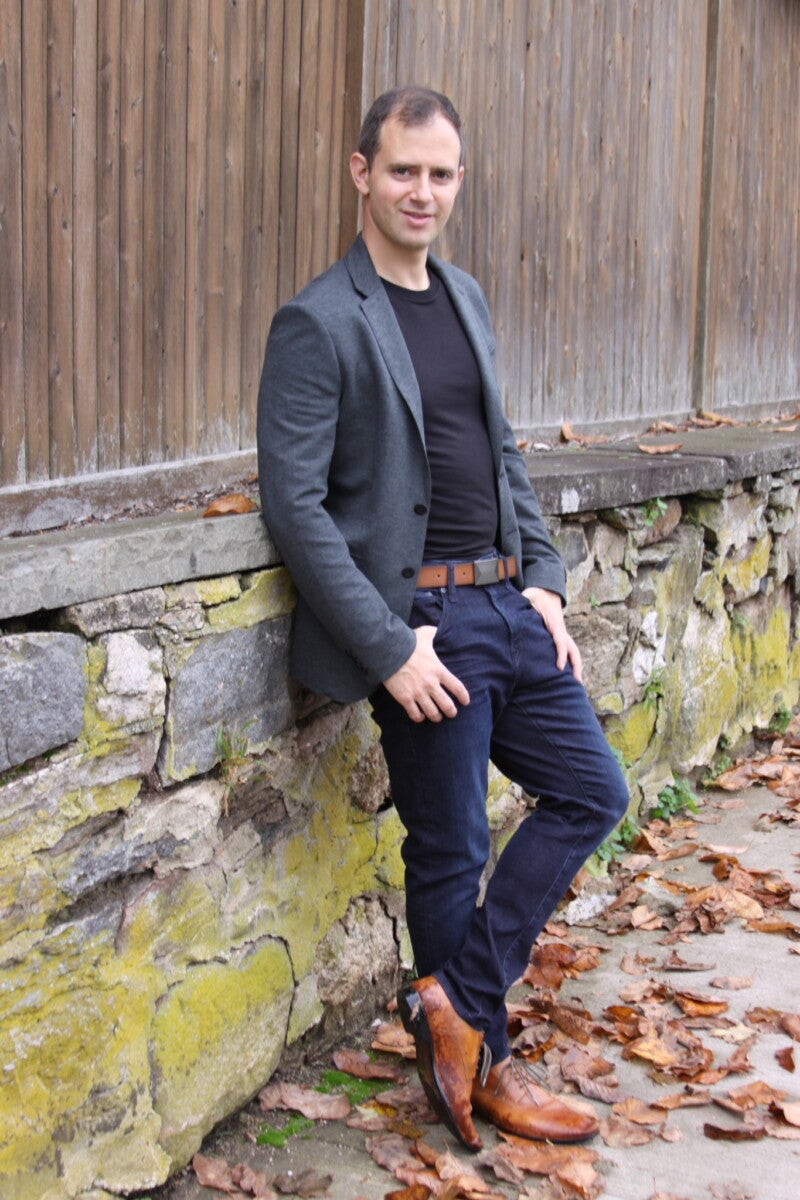 What consumers need to know is the importance of the word 'organic,' Cik says. It is the only word that has any meaning in the manufacturing world, as opposed to 'green' or 'eco-friendly' or 'all natural.' "Because there's no certification or rule book it's following – it doesn't mean anything. In our industry that's called "green-washing,'" he says.
The USDA regulates the term for food items, but mattresses are outside their jurisdiction, and inspection then turns to the Global Organic Textiles Standards (GOTS), how Naturepedic is certified.
Some other companies play fast and loose with terminology and try to cut corners. "Not naming names, but there was a competitor of ours who was selling 'organic mattresses,' saying 'no polyurethane foam, no flame retardants' on their website," he notes. "So, we bought one, and dissected it, and found all those things in there. We don't try to start fights, but these things hurt."
So what's actually organic in a mattress? It could be cotton, wool, or hemp. The latex too can also be organic, tapped from a rubber tree, and turned into a foam used in their products. 
"The result is that it's better for you, your indoor air quality, and good for the environment throughout its whole life cycle, even if it ends up in a landfill."
Due to their products' niche, in fact, they had to redesign the way beds are made, as opposed to simply buying ready-made mattress equipment.
Here's an example: commonly, the innerspring units are glued together. According to Cik, there could be up to ten pounds of glue in a conventional single mattress. That's a chemical no-no for Naturepedic. They had to invent a way to connect those rows, by using their engineering know-how and innovation. 
Not content to simply be organic, they refuse to be a one-size-fits-all mattresses company. There's something for everyone: a standard medium, firm, to super-plush, and everything in between. They have a baby, kids and adult line. Their popularity and demand is demonstrated with 17 stores across North America, which in these pandemic times, you can still try out a mattress with a one-time use sheet, and get a free organic face mask. (Of course, they're always taking online orders, too, still delivering, and still offer a standard 90-day trial period.)
Just unbox, put the layers in, zip it up and there's your mattress.
As it has been from the beginning, the craftsmanship that goes into each product speaks to consumer's needs. What's new, and innovative, is the EOS collection, all about customization. 
It consists of three different designs: The Classic, Pillow Top, and Trilux (all latex option). Each of these designs consists of a zippered encasement, internal support, and comfort layer. The internal layers can be swapped in and out – a real "wow" factor. 
"So, say you don't like it after a year, or your weight changes, or preferences change, it's like having a new mattress each time. It's quite innovative for the industry," Cik says.
Naturepedic keeps outdoing itself, staying organic, trendy, and comfortable.