Every so often a star comes along that has it all. Enzo Zelocchi is an actor, writer, director, and producer, who is bringing the heat to Hollywood. Zelocchi has five projects in the works where he wears multiple hats, and is sure to flood film lovers with his many creations.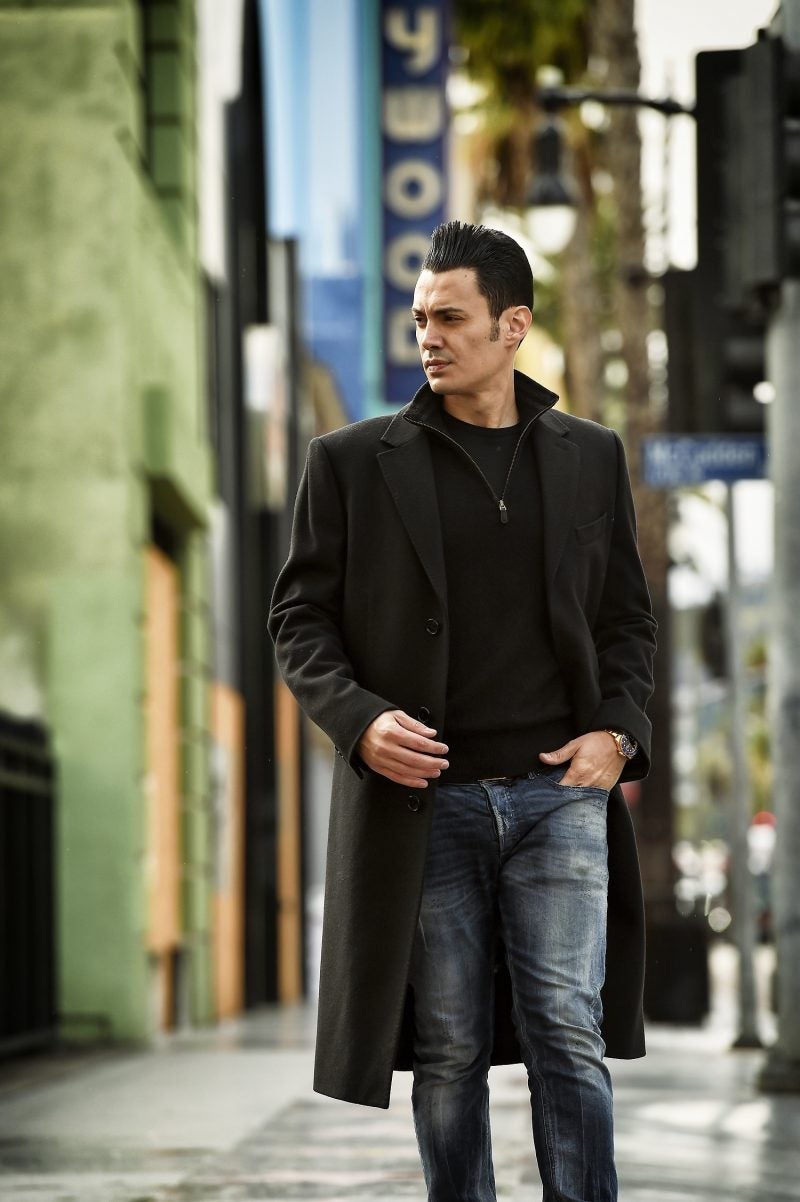 The trailer for his newest movie, The Source, already has over a million views on YouTube. The two-minute teaser has over 15,000 likes and with Academy Award-winning actor Joe Cortese starring in the movie, it's set to make a huge splash.
Zelocchi is best known for his 2010 production of My Little Princess which earned him won over 33 awards on the festival circuit. Hollywood's hunger for a Latino action star is setting Zelocchi up for a big payday.
His mastery of social media is Zelocchi's real superpower.
With his 4.1 million Instagram followers, Zelocchi can make his own movies go viral by just posting about them. His 1.2 million Facebook followers and over 465,000 Twitter followers don't hurt either.
Zelocchi put his followers into action when his trailer for The First Secret got 24 million views on YouTube in March 2020. A unique combination of movie-making mastery and social media sensation, Enzo Zelocchi is the one to watch in 2021… and beyond.
Swagger asked Enzo about his upcoming features and his journey into acting.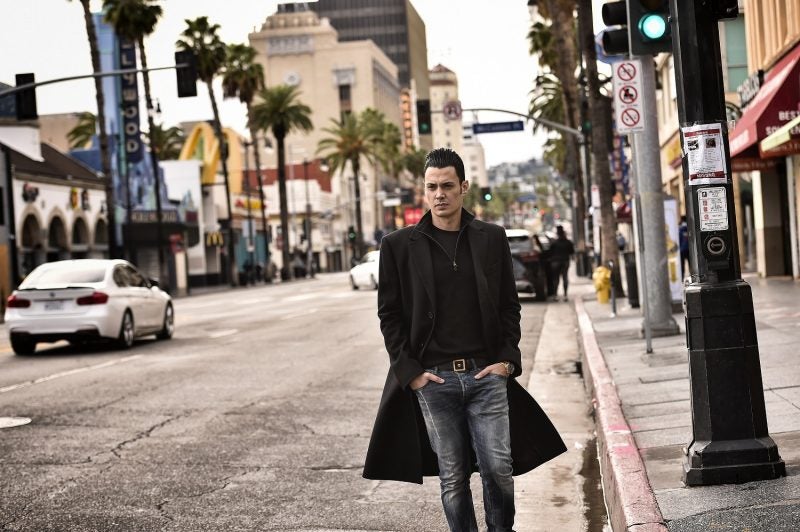 You've come from an accounting and marketing background. I'd like to know how you leapt from those professions, and went into to the acting field?
Enzo: Let me say this. They are not unrelated. Because the entertainment business is a business. Once you truly understand the dynamics of how the business works –the struggle behind it is building a businesses from scratch. I think I was very blessed because the businesses skills I acquired deeply helped me with my producing and acting career. When you are an actor, you are becoming a product you need to sell. So, the target audience, demographics; it's a lot of media market strategy. It's the same thing like trying to sell a new beverage nationwide. The basics are the same.
What was your first acting job?
Enzo: One of the biggest Italian directors, Carlo Vanzina, decided to cast me for the role of a villain for a TV series in Italy on channel 5.
It was like a dream for every actor. I didn't have to audition. What happened is that my agent in Italy recommended me. They called the assistant director, and they scheduled a meeting with him the following day. He liked me. We spoke a little bit. The director wanted to see me. He looked me in the face and said, 'I like him. The role is yours.' This is what I love about auditioning. You speak to the director; he gets a vibe from you if you can play the character, using his imagination. That's the dream of every actor. You get the chance to feel the person and he understands what you can do and what you cannot.
Tell me about The First Secret?
Enzo: The story behind First Secret is: how is it possible that the Hispanic and Latin community really only have Zorro, as a superhero, who isn't really a superhero? He's basically Batman without technology.
I started to dig in, and look for a superhero. So, I found a guy who is actually the real-life inspiration for Ian Fleming's James Bond. We were able to cut a trailer, which I decided to release March 2020. People told me it was a bad time. No, it is the best time. Everyone is on their phones and they don't know what to do.
We were the second most viewed video worldwide on Instagram. I didn't have high expectations; I just wanted to touch the ground.
The character is a guy from the Dominican Republican, who was like James Bond, stationed in Paris, and he was friends with John Kennedy, hanging out with the most beautiful women in the world, driving nice cars. He had a very interesting life. So, I decided to make him a superhero.
The Latino/Hispanic market has been very neglected in my opinion. From a cultural standpoint, strategically, it's pretty well structured to be inspirational for young people.
I'm more about empowering people. That's what I believe that people who work in entertainment – besides entertaining – should also be role models.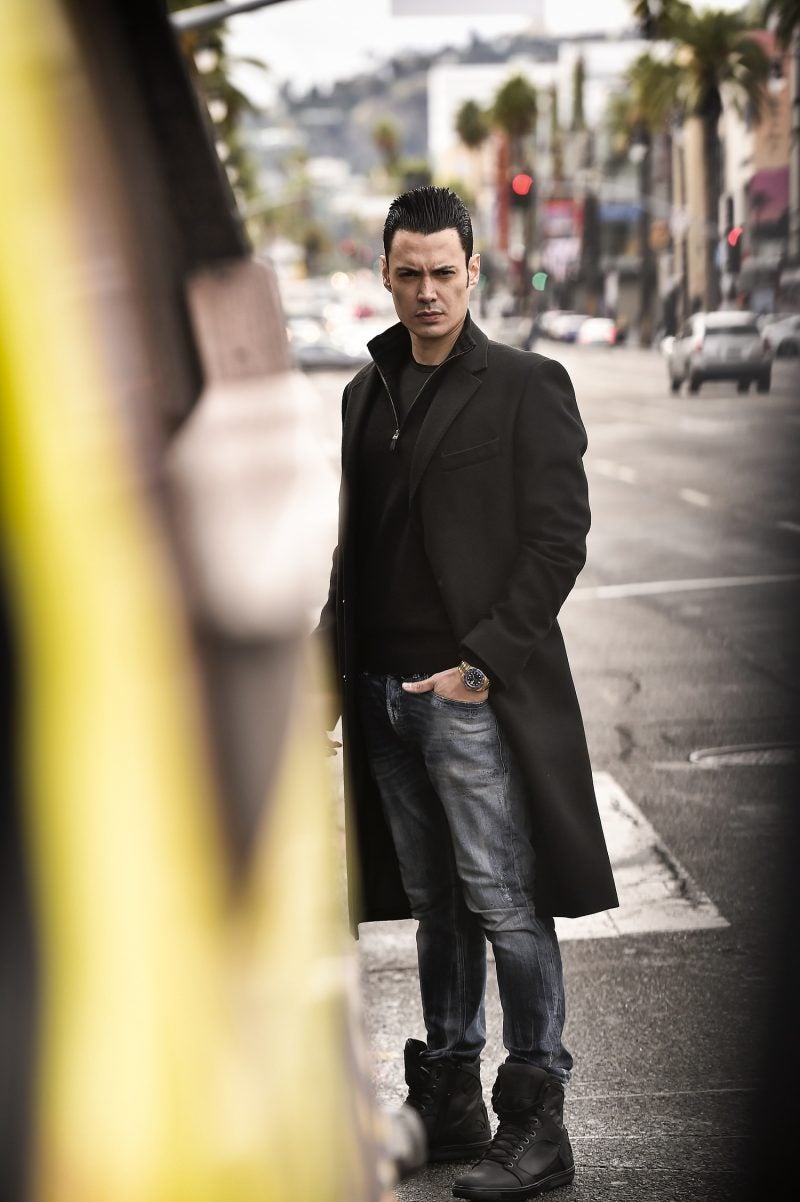 Let's talk about The Source. What is the premise and what is your character?
Enzo: That one is more Mad Max meets The Crow.
The character, basically, is an alien with a humanoid body. He is there to train and protect the next generation of warriors against space aliens that go from planet to planet to destroy. Since my character's planet has been destroyed, he and the oracles are hiding on Earth and training these kids. Obviously, they have to find these kids, fight corruption of local politicians.
It's like a post-apocalyptic scenario – obviously more around destroyed cities and travel between parallel dimensions.
Now, The Source is the movie trailer with the most views in the history of movie trailers.
What fulfills you most about what you do?
Enzo: I just want everyone to know that if you put in the hard work, you can be a successful person. Being successful doesn't mean you make a million dollars. You could be a successful teacher, or writer, whatever makes you happy with whatever skills God gave you.
Sometimes I get these great DMs saying, 'Thanks to you, I believe in myself.' Thanks to me? I'm just being me. These things make my heart be happy more than success in movies.