As the summer season comes to a close what could be better than an afternoon with friends, family, a BBQ and a drink? To celebrate the good times, the team at SWAGGER invites you to

SIP N' SIZZLE

with the best in food and drinks.
It's time to Sip, Sizzle and TOAST goodbye to summer!
Compoveda Extra Añejo Tequila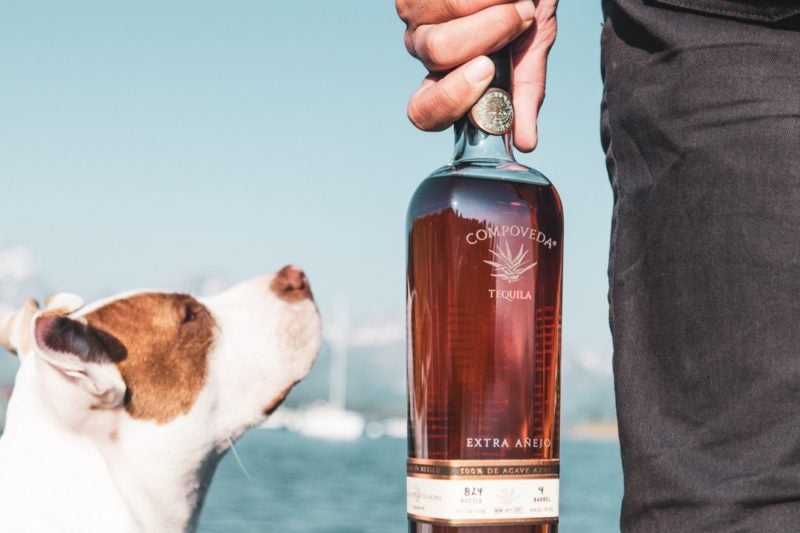 Available on SipTequila.com
Compoveda Extra Añejo is a tequila made for sipping and made for sharing.  It has the sultry sweetness of bourbon with the spice and depth of whiskey. Layers of vanilla, warm brown spice, cooked agave, creme brûlée, oak, and maple offer a clean, and balanced flavor, with an unprecedented smooth finish that appeals to Tequila lovers, brown spirit enthusiasts, and wine-lovers alike.
The process: 
Compoveda Extra Añejo Tequila is made from 100% Blue Weber agave, matured for 8 years, and hand-harvested in Jalisco, Mexico. It spends +5 years in French Oak barrels that once aged California red wines, and is finished in new, medium-charred American Oak barrels.
For sipping, not shooting. For sharing and celebrating,
Discover what Tequila can be with Compoveda Extra Añejo. 
*Proud Partner of IslaUrbana; an NGO dedicated to rainwater harvesting across Mexico
Bring Steakhouse Quality Home And Grill To Perfection This Summer With Blazing Bull.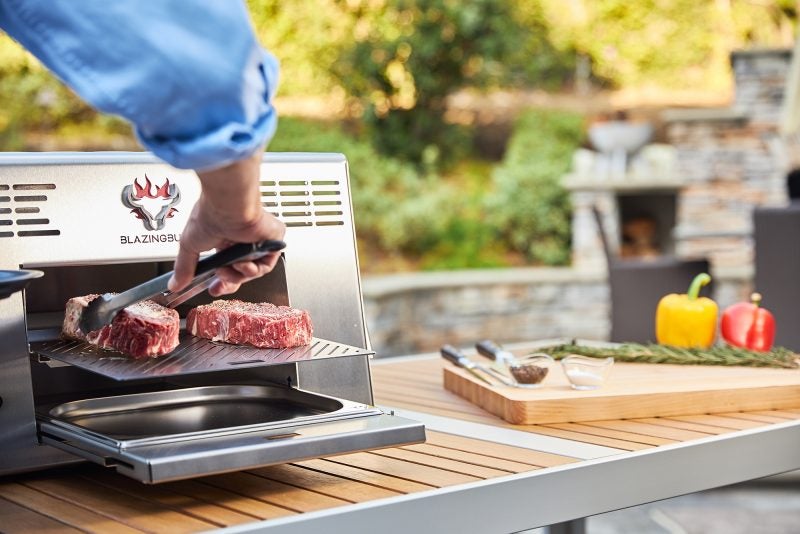 The All-New Blazing Bull Infrared Grill, Is A Revolutionary Portable Gas Infrared Grill Made For Steak-Lovers To Achieve Premium Steakhouse Quality Taste At Home. The Secret Lies In The Innovative Infrared Heating Technology, Used By The World's Best Steakhouses, That Heats From Above At Extreme Temperatures Up To 1500°F To Sear The Steak In As Little As 60 Seconds Per Side, Producing A Delicious And Flavorful Crust.
You can now enjoy premium steakhouse quality in any outdoor setting by grilling with the same infrared heating technology used by famous steakhouses such as Morton's Steakhouse, Peter Luger (Brooklyn, NY), CUT (Beverly Hills, CA), and Gibson's (Chicago, IL). Each Blazing Bull Grill is Made in the USA and constructed with high grade stainless steel materials.
Promo Code: SWAGGERMAG to receive $100 OFF a Blazing Bull Grill
Romance with Disaronno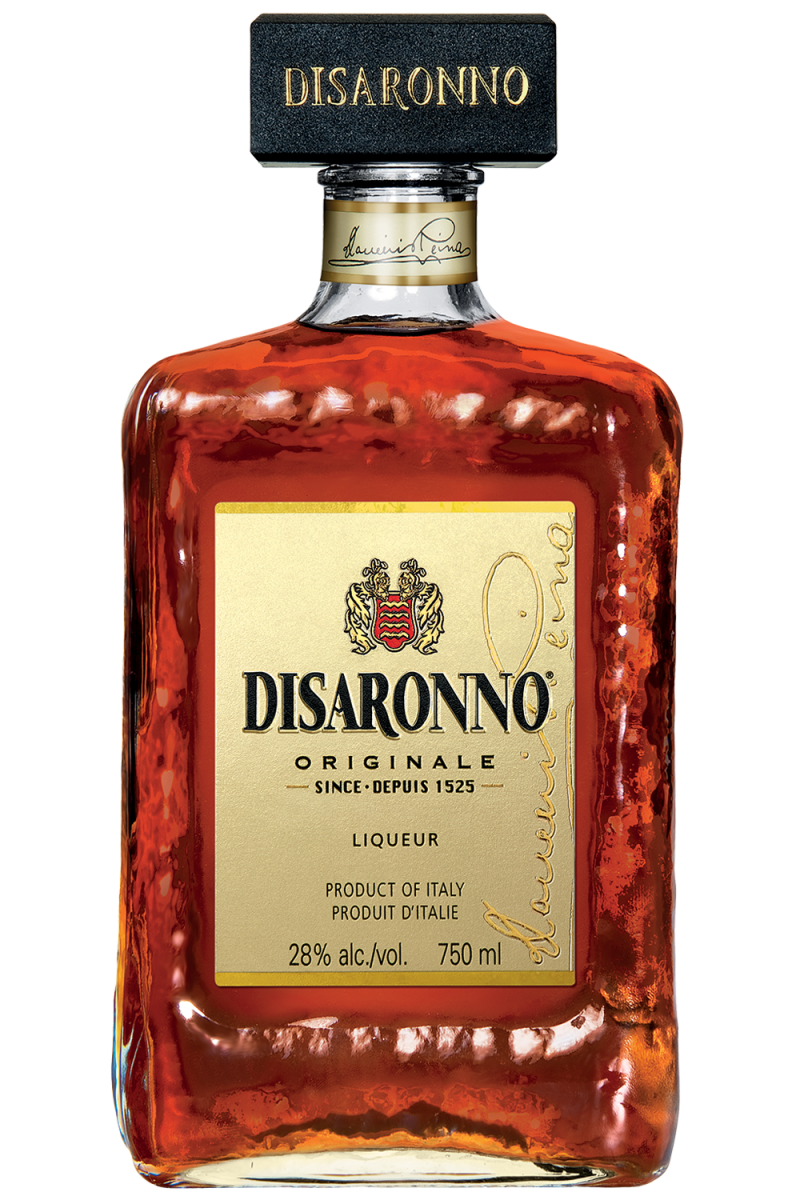 You might be asking how Disaronno, the world's most famous Italian liqueur – the ultimate symbol of style and taste loved by generations across the globe.
The answer is straight-forward. For an unforgettable at-home party, try the Disarita – an elevated margarita that you and your partner won't soon forget. Disaronno plays the centerpiece, as you add Mexican flavors of tequila, fresh lime juice, and simple syrup.
Disaronno's recipe and tradition has been handed down from generation-to-generation since 1525.
Neat or on the rocks, in a cocktail or in a recipe, this beloved amber-colored liquid regularly captivates and intrigues.
As a way to enjoy this beverage during brunch, make yourself a Disaronno Fizz. This refreshing, low-alcohol cocktail offers a distinct character for midday fun. Its taste paired with sparkling soda bubbles and lemon juice (and perhaps a droplet of hot sauce) is a thirst-quenching addition, to make this day a happy one.
Disaronno will not only transport anyone to the dolce vita lifestyle, but its unmistakable taste and aroma will have anyone chanting Veni. Vidi. Bibi. (I came. I saw. I sipped.)
Buy now
True Made Foods, Inc.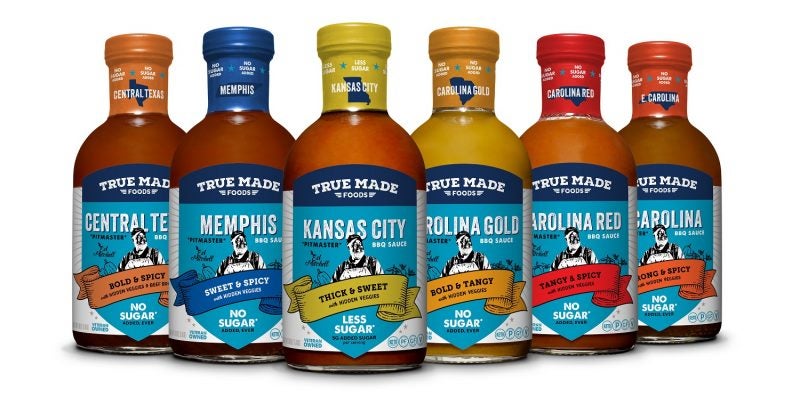 REAL BBQ CUTS THE SUGAR and KEEPS THE FLAVOR ….
BBQ is America's national cuisine. There should be no argument there.
But for the last fifty to sixty years, traditional American BBQ has been under attack by one ingredient – SUGAR. Sugar is a powerful ingredient. Large amounts of sugar disrupt dopamine levels and create a kind of "sensory high," masking all other flavors and sensory inputs. A high sugar rub or sauce lets the most amateur BBQ enthusiast compete with a skilled Pitmaster. Skilled Pitmasters use carefully balanced spices, well selected cuts of meat and years of skill tending the flame to create perfect BBQ. High levels of sugar simply cover up all that hard work.
True Made Foods and the Legendary Pitmaster Ed Mitchell created the first line of BBQ Sauces that respect the heritage of American BBQ. Their six BBQ Sauces are all authentic regional recipes: homages to American BBQ tradition. Yet they are also no sugar or low sugar recipes that are naturally sweetened with real ingredients, like locally grown vegetables. In 2017, Ed was diagnosed as pre-diabetic and took a hard look at how sugar had slowly creeped into his cooking over the years.
Can you smell that wood-fired steak? Awesome, right?
Wait – there's several of them cooking, and everyone can take a turn adjusting their own food to their own liking. And we can face each other, including the chef. The charm of the Kota Grill is just beginning.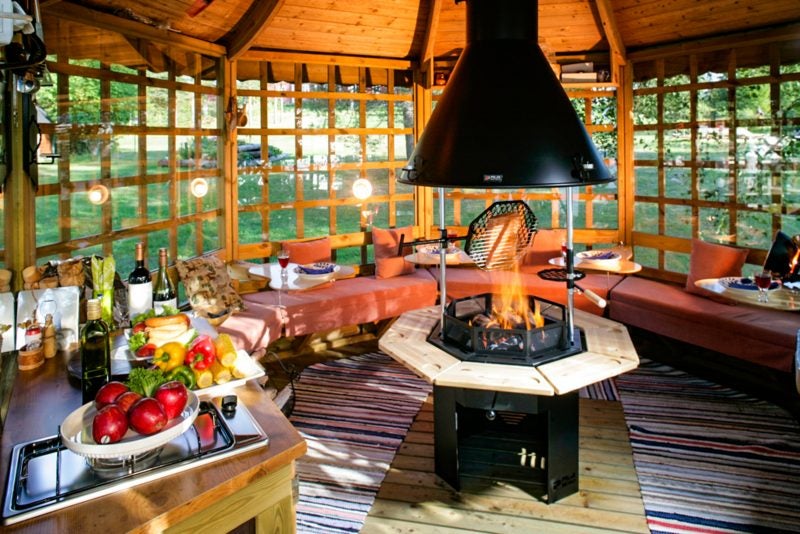 Kota Grill is a new concept in wood-fire grilling. Well, new to us, anyway. If you've ever spent time in Finland, this is "old school" stuff.
Originating from Lapland, Finland, a Kota Grill is the moniker of a special kind of wood-fired grill. It is typically hexagonal – sometimes octagonal – but based on a circle, so you can cook, and sit, on all sides.
As a raised firepit, the Kota Grill is perfect as a rustic outdoor kitchen in the backyard, cottage dock or beachside or, inside the traditional "Grillikota" — English for a Kota Grill Hut.
The Kota Grill Hut measures about 100 square feet, it will comfortably fit a party of eight people (when Covid is gone) – and it's a great way to bring people together in a socially distanced, engaging, and fun way.
Sassy Q BBQ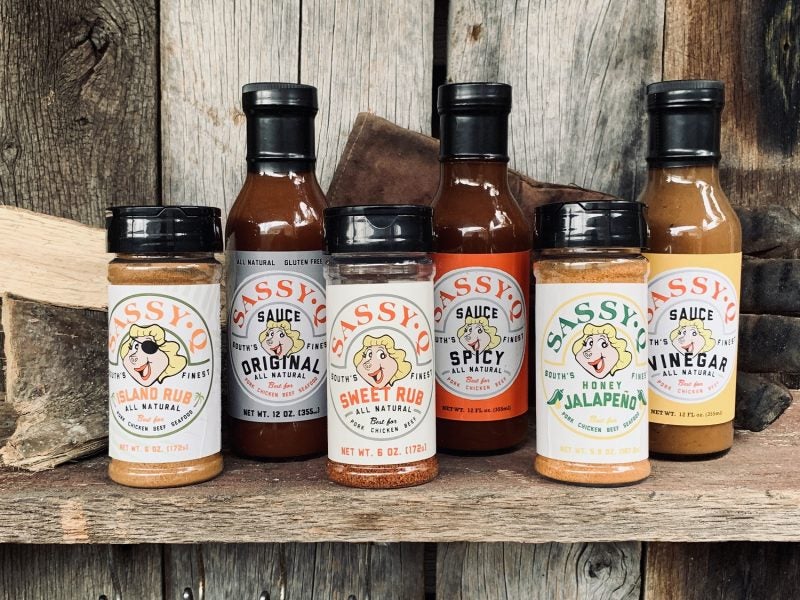 Sassy Q BBQ is a Florida based company created by Trish Hines. She's a native of Memphis, TN, considered by many to be the BBQ capital of the world. No stranger to BBQ competition and judging, she created the Sassy Q BBQ line of products that are all natural, gluten-free and non GMO. All the products are versatile in their application and pair well together. Each product tastes great with your favorite protein! Whether you're a backyard pit master or a pro, you'll love Sassy Q!
Sassy Q BBQ Original Sauce is a Memphis style BBQ sauce with a smooth and creamy texture that's enhanced by the addition of apricots, which makes it sweet without being sugary. And it's got a little bit of Sassy in the finish!
Sassy Q BBQ Spicy Sauce kicks it up a notch with a more intense level of spice! Same great flavor as the Original with a more intense level of spice.
Sassy Q BBQ Vinegar Sauce is a true reflection of Carolina tradition. This apple cider vinegar based sauce is an excellent marinade or finishing sauce!
Sassy Q BBQ Sweet Rub is an outstanding blend of spices that lends itself to practically anything! Striking a unique balance between sweet and spicy, it's an amazing all-purpose product and a best seller!
Sassy Q Island Rub is a rich mixture of Caribbean spices and will remind you of a mojo and jerk blend with a touch of Sassy!
Sassy Q Honey Jalapeno Rub is where sweet meets heat. This taste bud tantalizing blend of honey and Jalapeño will quickly become a favorite for your grill!
Rotisserie BBQs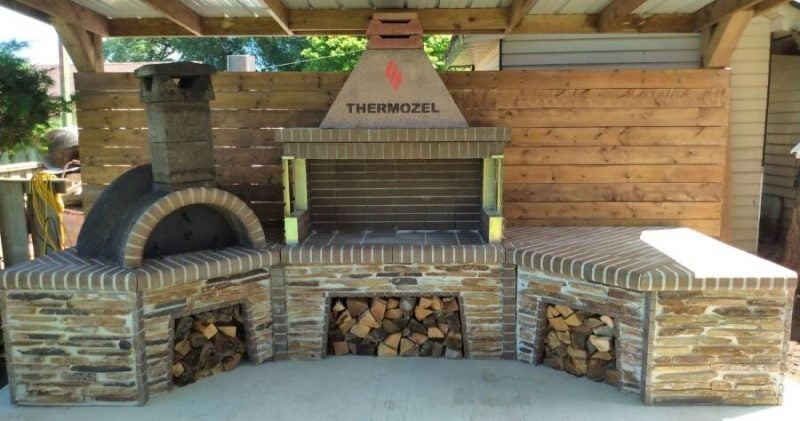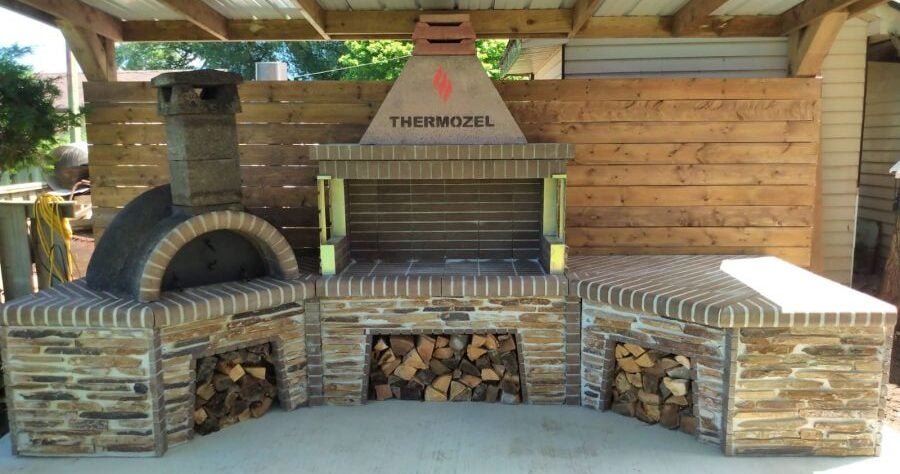 If You're Going To Have A Big Cookout In The Backyard, You Want To Have Delicious Food And The Best Grill. But Most People Won't Want To Eat Burgers And Hot Dogs Every Time They Come Over, And You Don't Want To Be A One-Trick Pony Either. RotisserieBBQS serve as an outdoor kitchen, BBQ, pizza oven, and fireplace. Made from the highest quality firebrick, this grilling goliath will be the toast of the neighbourhood. While RotisserieBBQS have a number of products that burn up the competition, the Firebrick Outdoor Kitchen is the real king-maker.
The main event of the Firebrick Outdoor Kitchen is the large pizza oven, complete with a hood and chimney. It looks like a blacksmith's factory, except that you'll be feeding the family and friends instead of fashioning swords. The chimney directs the smoke away from the wood-fired oven, keeping your BBQ factory fresh.
Just toss your meat on top of the racks and set the logs on fire underneath your meal. The firebricks can take the heat and the chimney above the racks will disperse the smoke. You can even stretch a whole animal across the open fire using the Rotisserie Gear Drive. Making a spit roast is now just a matter of throwing the meat up onto your grill.
Anteel Coconut Lime Blanco
Looking for something new, try the world's only Coconut Lime Blanco Tequila!
Anteel Coconut Lime Blanco is infused with all-natural flavorings from the coconut and lime.
No added sugars, sweeteners or artificial flavors.
Anteel Coconut Lime Blanco Tequila has won multiple medals at the well-respected San Francisco World Spirits Competition and SIP Awards. It also scored a 92 Point Rating by The Tasting Panel.
An unaged infused sipping tequila that is exceptionally smooth with subtle lime aromas and flavors up front followed by sweet, cooked agave and a soft coconut finish that delightfully lingers. Serve neat, on the rocks or take your margarita to another level and make a Coconut Lime Margarita. Of course, you can always enjoy a chilled Coconut Lime Blanco shot!
Buy now