Every great band must have a great lead singer (or they will just sound like complete ****!), and platinum-selling country band Parmalee follows that same calculation with their lead singer. Parmalee, which consists of vocal lead Matt Thomas and his brother Scott on drums, along with their cousin Barry Knox and childhood friend Josh McSwain, the band has seen a lot of success since they formed in 2001.
From hits like Carolina, I'll Bring The Music and Hotdamalama that were released a few years ago, Parmalee is now back on-top the music charts with their latest single, Just The Way, which teamed them up with viral music 'The Git Up' sensation, Blanco Brown.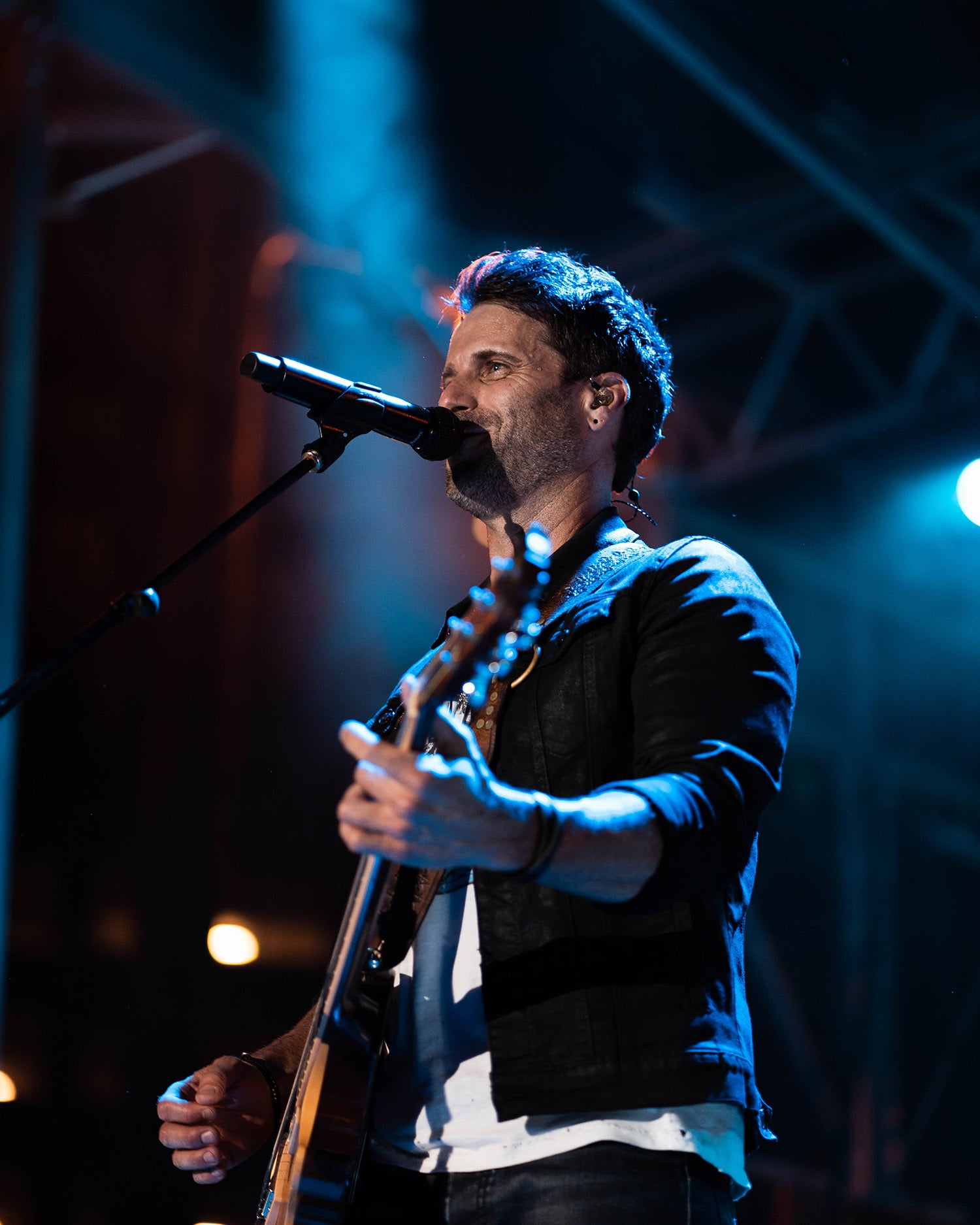 Swagger Magazine sat down with Parmalee's great lead singer Matt to find out more about the band's music, his own "swagger", and just how many Instagram DMs he gets on a daily basis. Read our Q&A with him here:
When someone tunes into one of your songs, what are the main things that you feel make Parmalee tracks, "Parmalee tracks"?
My voice with the melodies of the song make it pretty unique.
Who have been some of your favorite other artists to collaborate with?
Jake Owen is a good friend of ours and we always have fun doing stuff with him. Nikki Sixx was also a very cool experience, and of course Blanco Brown. It has been a wild ride already with him and our new song 'Just the Way'!
It seems everyone is jumping on the country bandwagon these days. Why do you feel "Country" has so much "swag" these days? 
Genre lines are really getting blurred lately with so many different influences coming in from different directions. So mix that with the fact that country still really revolves around the lyrical content is what I would say gives it it's 'swag' factor.
Your new song Just The Way is all about loving others and yourself just the way you/they are. What about yourself do you love most?
That's a good question, kind of hard to answer, but good. I guess whatever I have in me that makes me get sh*t done once I start… the drive to finish the task at hand. Is that something you can love about yourself?
What tips do you have for other artists looking at breaking out into the music industry as you and Parmalee have?
Move to Nashville, that's where it's all happening.
And you need to tell us: Is it true, lead singers get all the ladies?! How many phone numbers and DMs do you get on a daily basis?
Hahaha they add up…..
Final question: What is one piece of fashion swag you never leave home without when going out on tour?
My clean jet black jacket… and a good pair of Levi's, they are always my go-tos.
Find out more on Parmalee and their lead singer Matt at: https://www.parmaleemusic.com/