The way a man takes care of himself on the outside shows the world how he feels about himself on the inside. And this is the goal of the Wild Willies team: equip men with the tools they need to level-up their grooming game and take that confidence into pursuing their own passions in life. No matter if you're into carpentry, brewing craft beer, building your own computers, playing drums, running ultras, or smoking meats, Wild Willies knows you need every bit of confidence you can get to keep up your craft of choice.

 
The data is in. Human history the world over agrees: facial hair is cool.
Sure, there have been pockets of time and specific cultures where men were expected (or even forced) to be clean shaven, but those are the exceptions to the rule (get that beard tax out of here Peter the Great). The truth is, in most times and in most places, manicured facial hair was and remains to be a sought after status symbol, a gene-deep form of masculine cultural cachet.
And as long as men have been growing trendy chin whiskers they've been seeking ways to control that growth.
For the ancient Mesopotamians, crafting their long, dark, and curly beards took Sesame Seed oil and hot iron tongs. These beards were often powdered with gold dust with their length serving as a unique class signifier.
For the Romans, a mixture of Grape Seed oil and ladanum was used to stimulate hairs on the face. Fashionable mostly among their philosophers as badges of wisdom, the Romans adopted this practice by copycatting Greeks like Diogenes and Critolaus.
The great enemies of Rome, the barbarians, were called as such for their bearded appearance ("barba" means beard in Latin), with the Gauls and Saxons dying their thick hair red, green, or blue as a form of intimidating war paint.
A bit further into the future, the Vikings invented the hair comb to meticulously groom their famous golden locks (which were actually more brown than blonde, according to a recent study). 
By the time the 19th century rolled around, the Western world was smitten with Macassar oil, a compound made from vegetable oils, using it to condition and style the hair. One enormous downside to the use of this oil was that it stained furniture, leading to the invention of the antimacassar, a cloth positioned over the backs of chairs or sofas to intercept any unwanted contact.
With the onset of World War I, beards fell out of fashion, but for good reason. To properly fit gas masks, the world's militaries required their soldiers to be mostly clean shaven (mustaches survived this trend) lest they risk an improperly-sealed mask allowing noxious mustard or chlorine gases into their eyes and lungs.
This beardless trend continued up until post-Vietnam, where artistic and anti-government countercultures swept through popular media. Whether it was musicians like Kris Kristofferson or actors like Al Pacino or Robert Redford, the 1970s saw a brief beard resurgence. But it didn't last.
From the 1980s to the late 2000s, beards were a rare sight (props to Bob Ross for holding down the facial hair fort). An entire generation of men (in the West anyway) grew up without understanding the art and history of beardcraft.
That is, until the 2008 beard boom.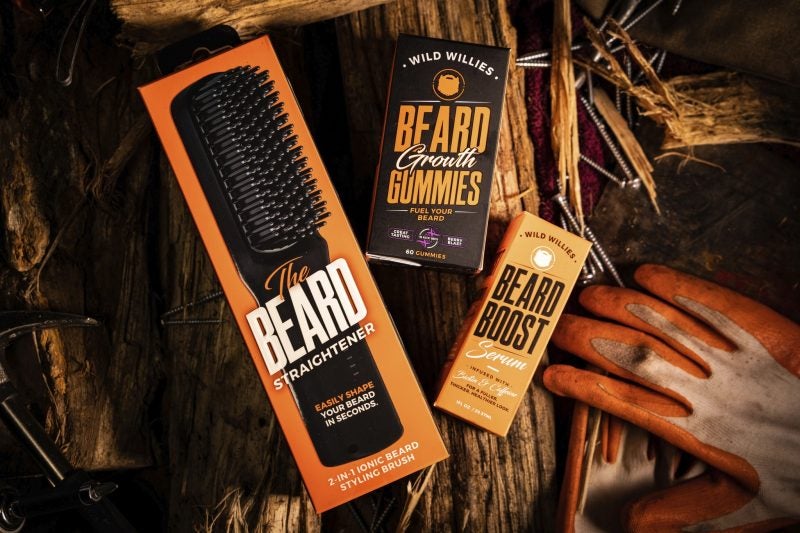 Many speculate the '08 recession inspired unemployed men to grow out their facial hair as a way to edge out their competition in the tightening job market. Thirteen years later and beards are more bountiful than ever.
James Harden, Ryan Fitzpatrick, and Brian Wilson each brought big beardedness back to their respective sports. David Letterman effectively became a Left-leaning Santa Claus post-Late Night. And of course, the silver screen has seen its fair share of long-haired leading men; Leonardo DiCaprio, Jason Momoa, Tom Hardy, and Keanu Reeves, just to name a few.
To catch up with this boom, the beard care market exploded with all manner of mass produced, chemically-dense oils, ointments, and supplements.
You, dear bearded reader, probably don't need a detailed breakdown of how many of these types of products are out there. Someone dutifully gifts them to you for your birthday, Father's Day, or Christmas every year, and they always disappoint. You end up dousing yourself in synthetic scents like lavender or pumpkin spice, ingesting snake oil "growth" pills, and burning your beard hairs with clumsy straighteners.
Adding insult to injury, the ladies in your life barely notice the work you've been putting into your beard care. And if they don't notice, what's the point?
You might as well keep pushing forward with your old trimmers and some men's vitamins.
Put the trimmer down, dude.
Since 2016, Wild Willies has become the fastest growing men's grooming brand in North America, and has been honored as such in 2021 ranking as #22 on the Inc 5000 list of the fastest growing companies in the US.
Wild Willies fosters an amazing, loyal tribe of followers that have discovered the quality and care that their team puts into everything they make.
Wild Willies' Beard Growth Gummies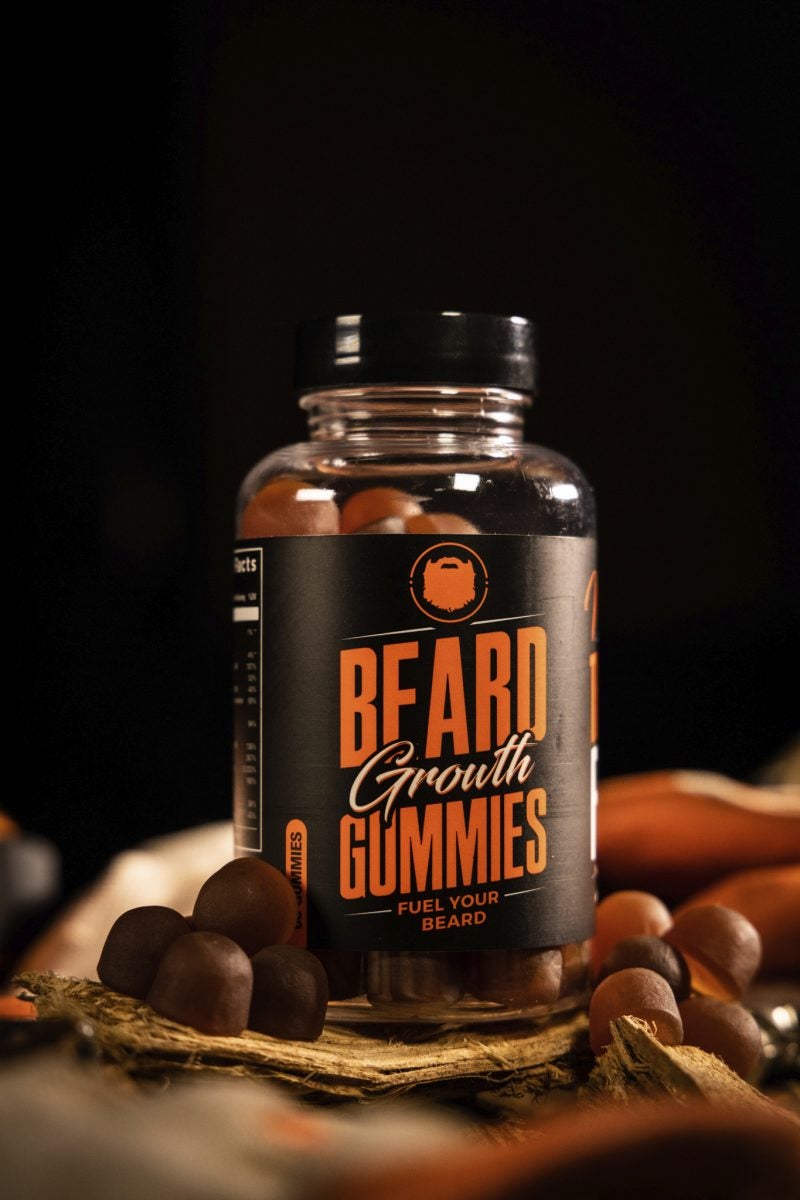 Unlike the Romans, you don't need to harvest ladanum to rub on your chin, just check out Wild Willies Beard Growth Gummies. Instead of making another pill to swallow, Wild Willies made their new growth supplements in an innovative and chewable gummy form. These berry-flavored gummies are specially formulated to support stronger, longer, and thicker facial hair growth. Don't miss this delicious way to feed your beard the healthy nutrients it craves!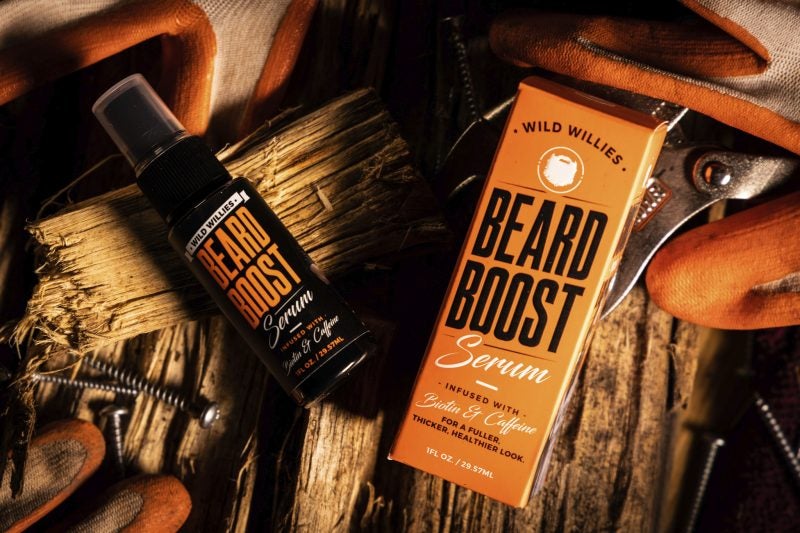 This topical serum follows in the long tradition of ancient beardcraft with ingredients like castor and grape seed oils, while utilizing the modern power of caffeine and biotin which promote hair growth and help you thicken, build, and grow your beard.
Wild Willies' Beard Straightener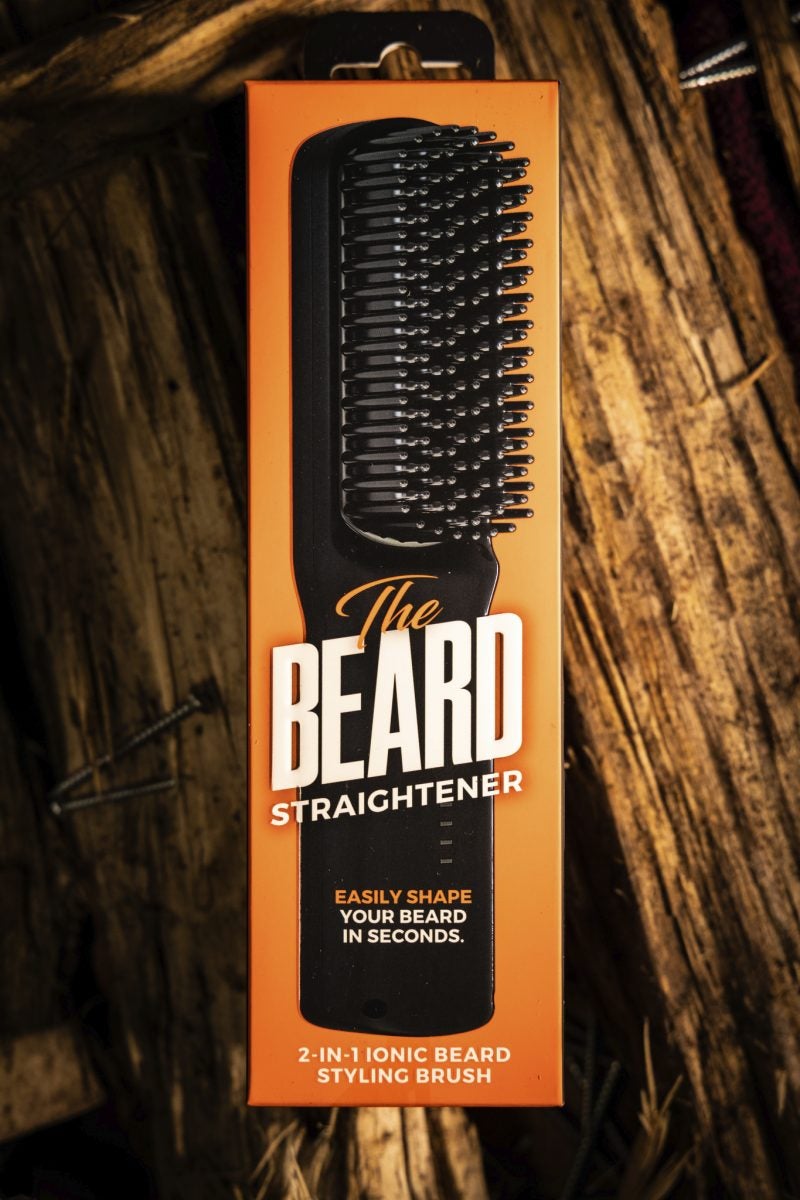 Beard straightening technology has come a long way since heating iron tongs by the fire. Today, Wild Willies provides a brush with patented PTC heating technology, anti-static coating, and advanced ionic conditioning for amazing styling and shaping performance. This price-friendly beard straightening brush features temperature adjustment buttons on the handle and an automatic shut-off feature for safer use.
From Gilgamesh to the gladiators, the Gauls to Roosevelt's Rough Riders, men all take part in the brotherhood of beardcraft. They've all sought to style their face with the best products of the day while maintaining their masculine identity.
Wild Willies understands men's beard care because they understand this history. Men want proven results fuelled by trustworthy ingredients coupled with reliable and easy-to-use tools so the women in their lives take notice of their craftsmanship. You give a man these simple things, and he can confidently pursue whatever craft he desires.