Skin care products are not only reserved for the ladies. The gents have been discovering the efficiency and benefits of grooming products as well. But, men usually don't feel like taking their time to pick and try different products before finding the right one. Instead, it's always better to have a straightforward list of top-notch products that can make one's personal grooming routine more pleasant and effective. With that in mind, the following list of products can undoubtedly transform the way you go about your grooming time.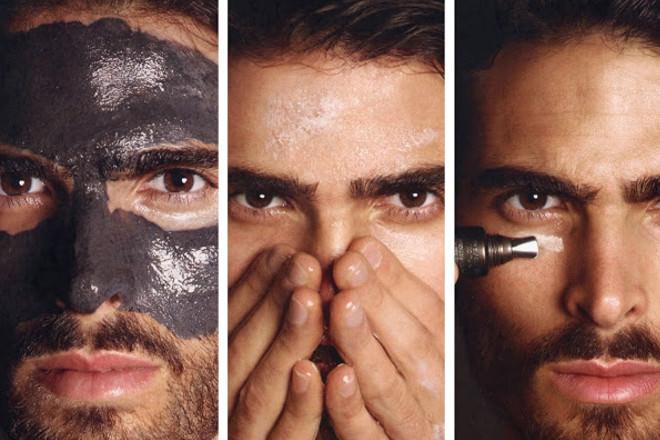 Best razor: Hydro 5 Sense Energizer by Wilkinson Sword
Don't miss your chance to get your hands on this razor as it's extremely flexible, gets the hair perfectly and smooths out the skin, adjusts to all the curves of your face and all that without actually causing the common rashes after a shave. Not to mention that it's almost impossible to cut yourself with this razor!

Best shaving product: Shave Tonic by Baxter Of California
If you want natural ingredients that will soothe irritated skin like a dream, this rosemary, eucalyptus and spearmint shave tonic should definitely be on your try-list; thanks to its ability to calms the skin, it's effective for both pre- and post-shave use.
Best hairstyling product: Heavymade by Hanz De Fuko
Are you interested in a pomade that will keep the hold of your hairstyle for the whole day without you ever having to worry about it? Do you also wish such a hair pomade offered an amazing shine to your hair? Too much to ask? Not if you try Heavymade by Hanz De Fuko.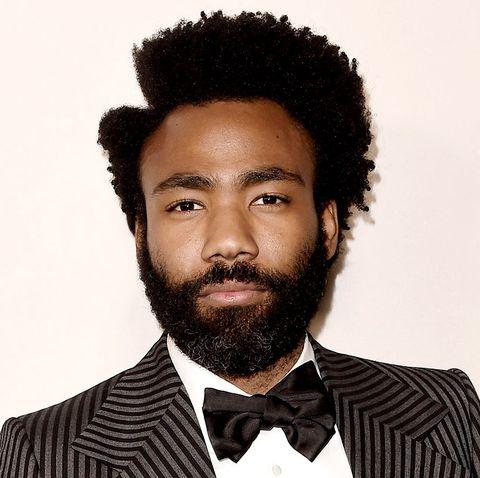 Best sunscreen: Day Rescue Defence Lotion SPF 35 by Lab Series
For whatever reason, men don't seem as bothered by the sunrays as the ladies. However, that doesn't mean that their skin is more tolerant against the strong sunrays. It's extremely important that men also accept the fact that they need to protect their skin from the damaging sun. This particular sunscreen by Lab Series combines a daily moisturizer with high SPF which makes it perfect for busy gents who pay attention to their grooming routine.
Best facial cleanser: In Two Minds Facial Cleanser by Aesop
There are so many facial cleansers on the market and lately, there seems to be a bunch of them that do a pretty decent job of cleaning one's face. The award is rewarded to In Two Minds Facial Cleanser by Aesop as it manages to clean the pores amazingly efficiently without actually stripping the skin of its natural oils.
Best anti-aging product: Anti-Ageing Face Serum by Scrubd
Anti-aging is huge in this day and age when it comes to skin care products. But, for a gent who's on the lookout for a truly beneficial and effective anti-aging technology, Anti-Ageing Face Serum by Scrubd should definitely be a go-to choice.
Best massage oil: L'Occitane Aromachologie Relaxing Massage Body Oil
Aromatherapy through massage oils is a big stress-relieving technique, which has become something essential in this day and age. By choosing the L'Occitane Aromachologie Relaxing Massage Body Oil which is a natural mix of lavender, bergamot, orange, mandarin and geranium, your senses will relax and skin rejoice.
Best facial moisturizer: Maximum Hydrator Activated Water-Gel Concentrate by Clinique For Men
If you're looking for something light for your daily moisturizer, this Clinique gel will make all the difference. While the skin soaks it up right away, it effectively restores moisture for even the most dehydrated skin.
Best shampoo for men: Control GX Grey Reducing Anti-Dandruff Shampoo by Just For Men
Stress these days affects modern men in various ways but dandruff and grey hair seem to be some of the more common stress-related issues. This is where this particular shampoo can tremendously help.
Best eye treatment: Age Defence Eye Roll-On by Bulldog
Just like sunscreen, eye treatments have been under the radar among the male population for the longest time. But, even if you don't find it particularly necessary to use eye products, Age Defence Eye Roll-On by Bulldog can turn out to be a lifesaver as the roll-on feature makes it quick to apply and the results allow you to erase most of the evidence of a rather late night.
Best beard oil: Honest Amish Premium
If you're a lumberjack fan and proud of your bushy beard, you most definitely want to make sure that it looks great and healthy. In that sense, the Honest Amish Premium beard oil is your overall amazing choice when it comes to shine, smoothness and scent.
Taking good care of yourself is always going to be rather attractive, not to mention the actual effect of proper grooming. Therefore, you shouldn't neglect the importance of top-notch treatments that your skin and hair may crave. Not only will you look your best but you'll also feel great when your skin and hair needs are all catered to.
Best Beard Care Product: Lion's Mane Organic Foaming Beard Wash
Most men are used to their favorite brand of shaving cream and love that foaming action on their face. But when you decide to grow a beard, you cannot spread shaving cream on your face anymore. Instead, you might opt for a beard oil or beard balm instead. However, that still won't take away the nostalgia of shaving cream. Here's where Beard Care Products comes in. They carry a foam wash for beards. With organic aloe vera and rosemary extract, it will really soothe and vitalize your facial hair. The three oils: coconut, olive and jojoba are great for treating the dandruff in your facial hair "beardruff" and also for the skin underneath. Lion's Mane Organic Beard Foaming Wash comes in a generous 7 oz size pump bottle for a quick, yet effective addition to your beard care routine.